For whatever reason, the Christmas 2019 season was one of the best ever. It was filled with fun, friends, celebrations, gatherings, caroling, light, and music. There seemed no end to the festivities. And Petunia felt good during the week of Christmas. She'd been sick off and on since October and had been steadily losing weight. She couldn't keep warm and had to wear a blanket most nights. Over Christmas her appetite picked up and she started interacting with the herd again. I thought maybe she was on the mend.
But it was not to be. Around New Years Petunia crashed again and this time she refused to eat anything at all. The vet came and looked at her but found nothing helpful. I brought Petunia in the house where the only place she could keep warm was by the wood stove. Still, she refused to eat, and on January 7th we said goodbye to our "Pretty Pet." She was only six years old and the long-standing queen of our little herd.
Petunia was the first goat born at Goat-O-Rama and was the first kid I delivered myself. She was born during a rare June rainstorm in the drought year of 2013 and I was instantly drawn to the funny white face with the lopsided black spots. She was a bold, outgoing baby who loved to be picked up and held. If she saw an open lap, she jumped in it without waiting for an invitation.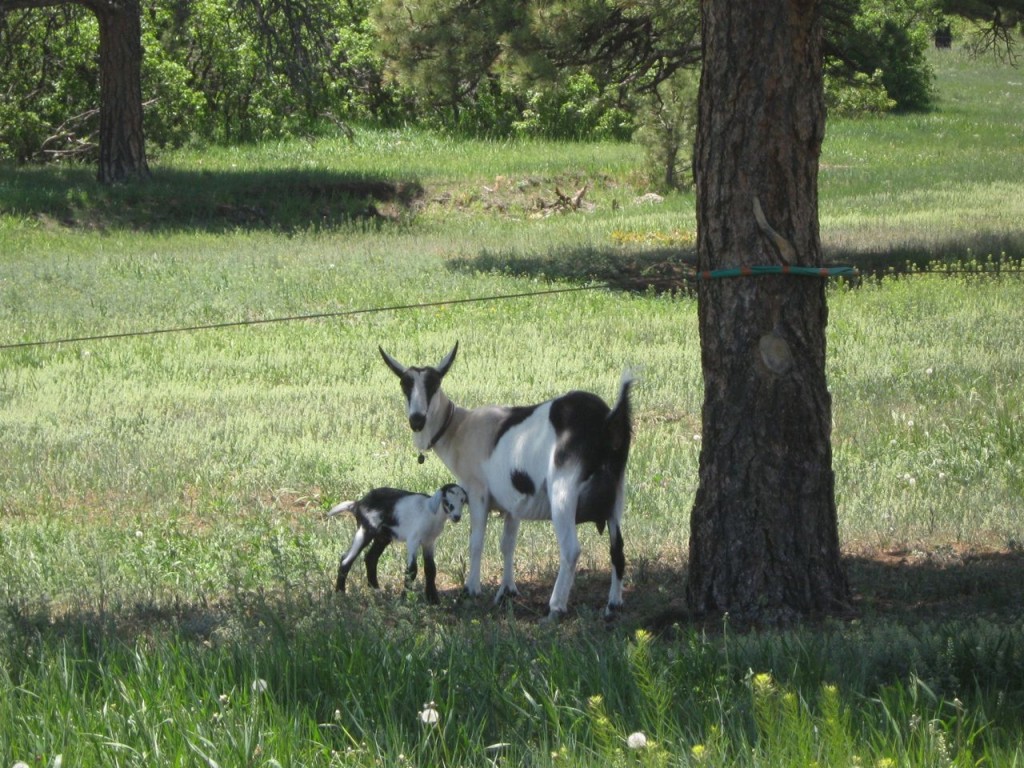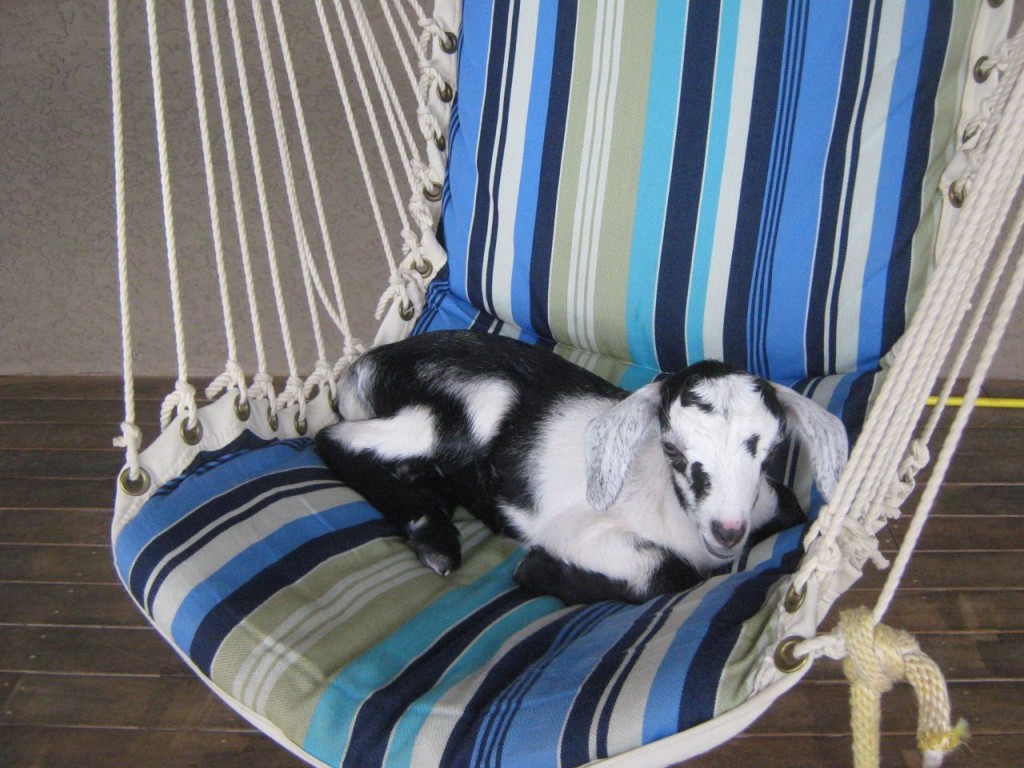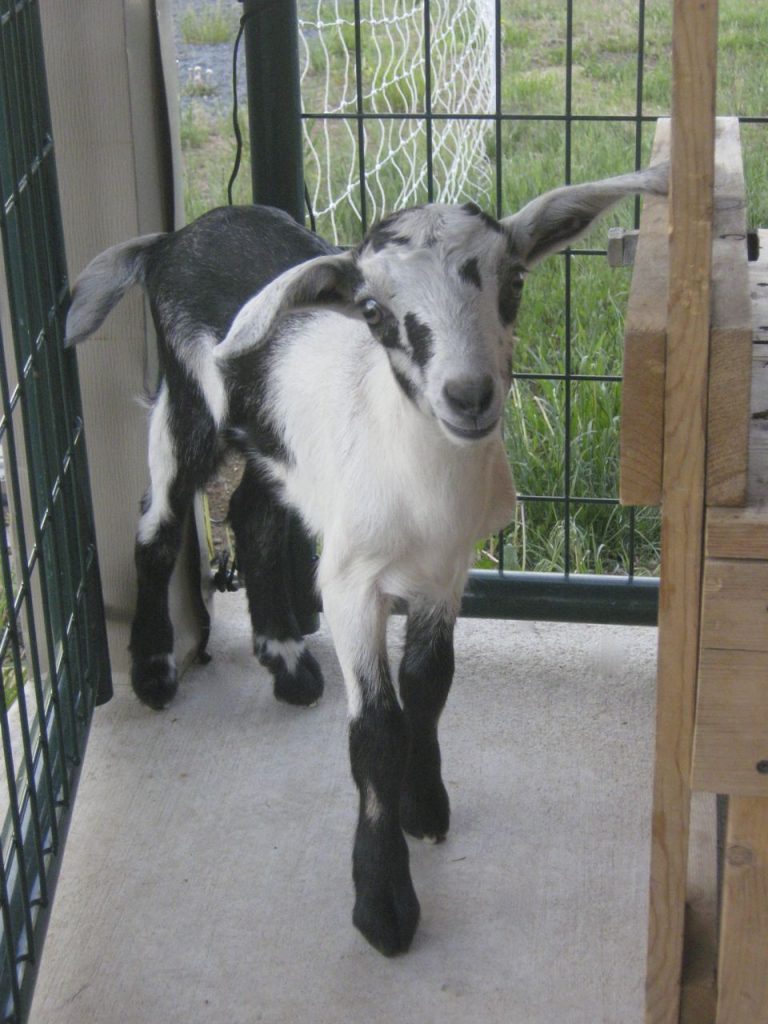 "Can I help?"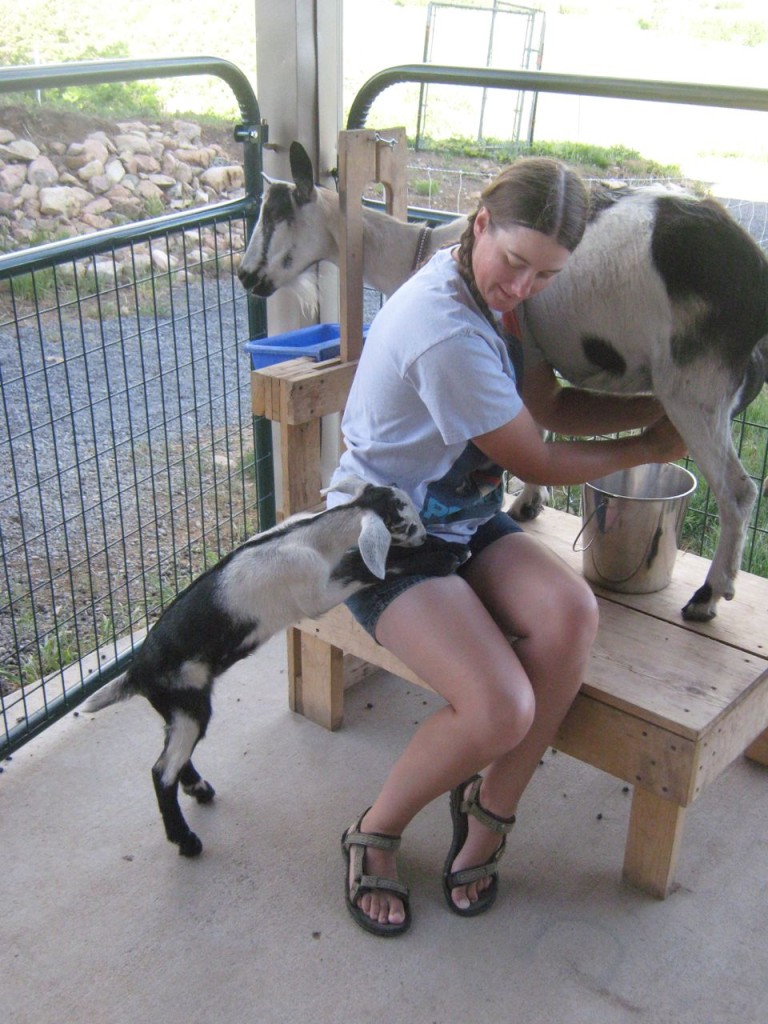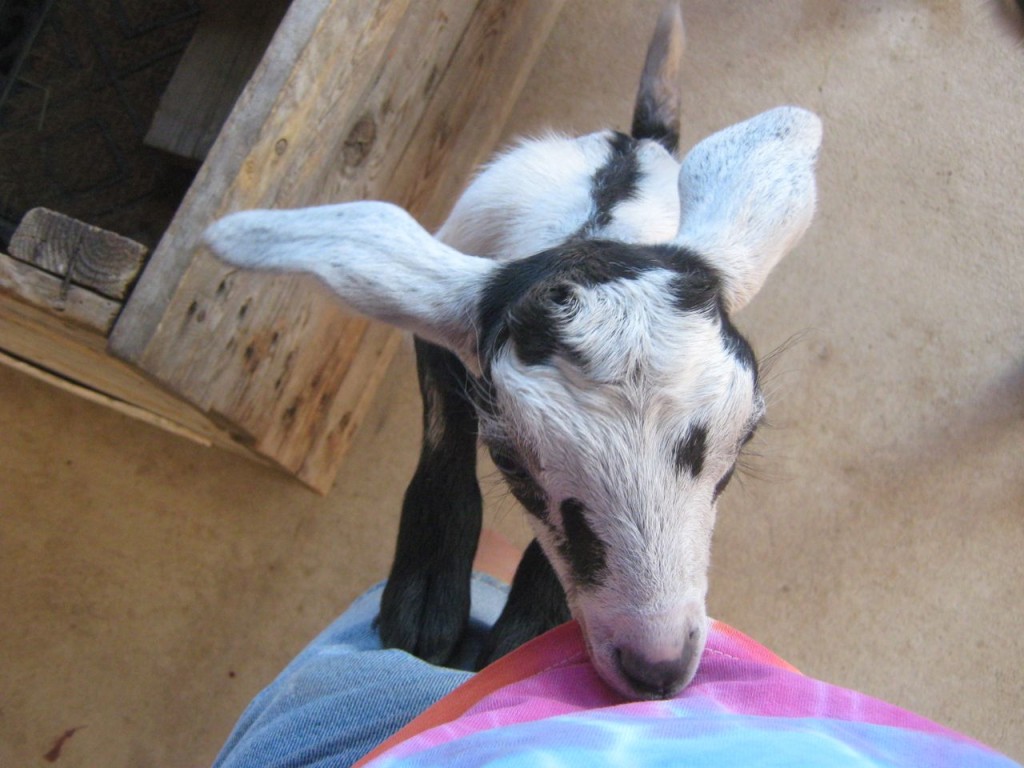 "May I have this dance?"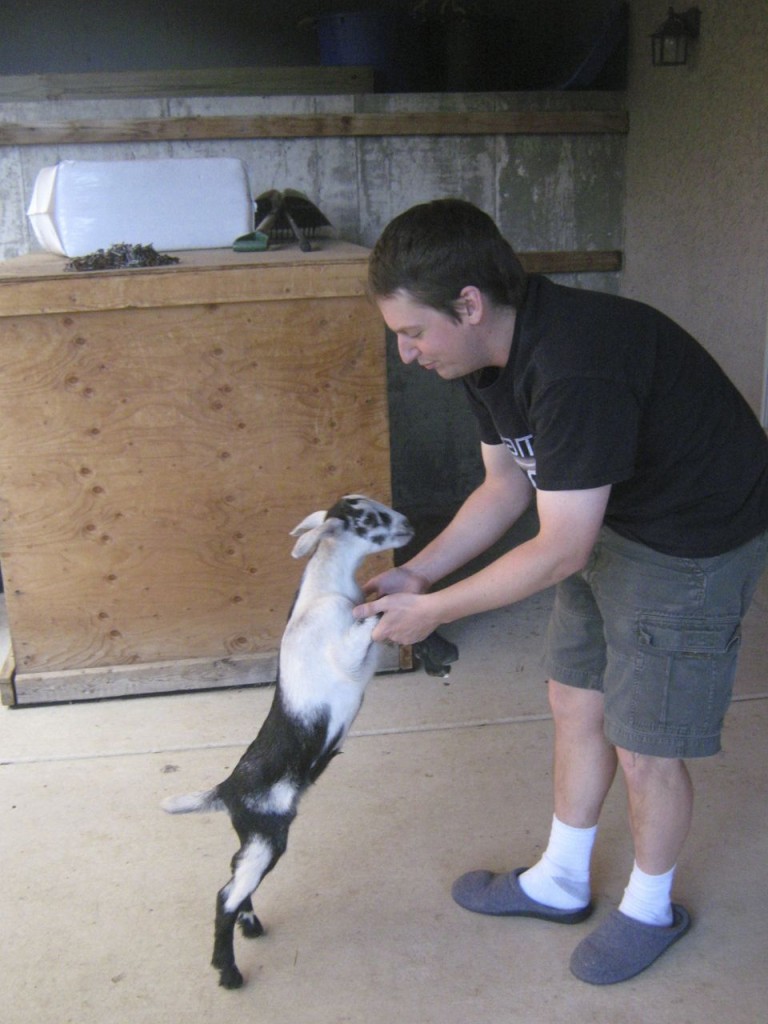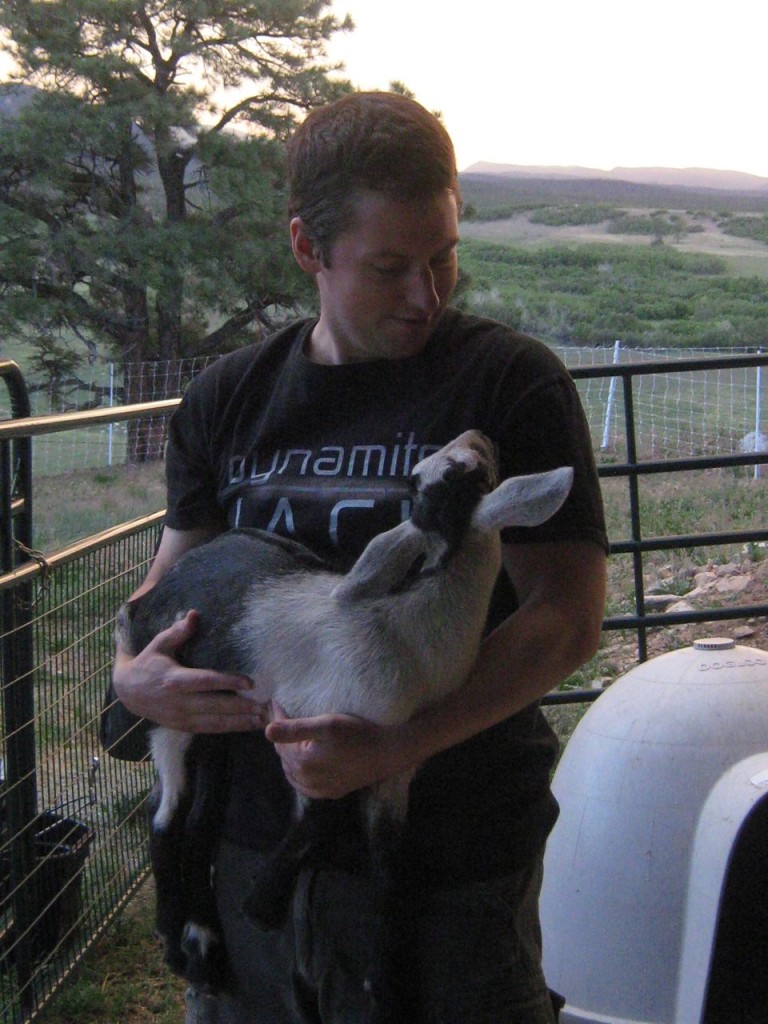 Petunia at her first show – Colorado State Fair 2013.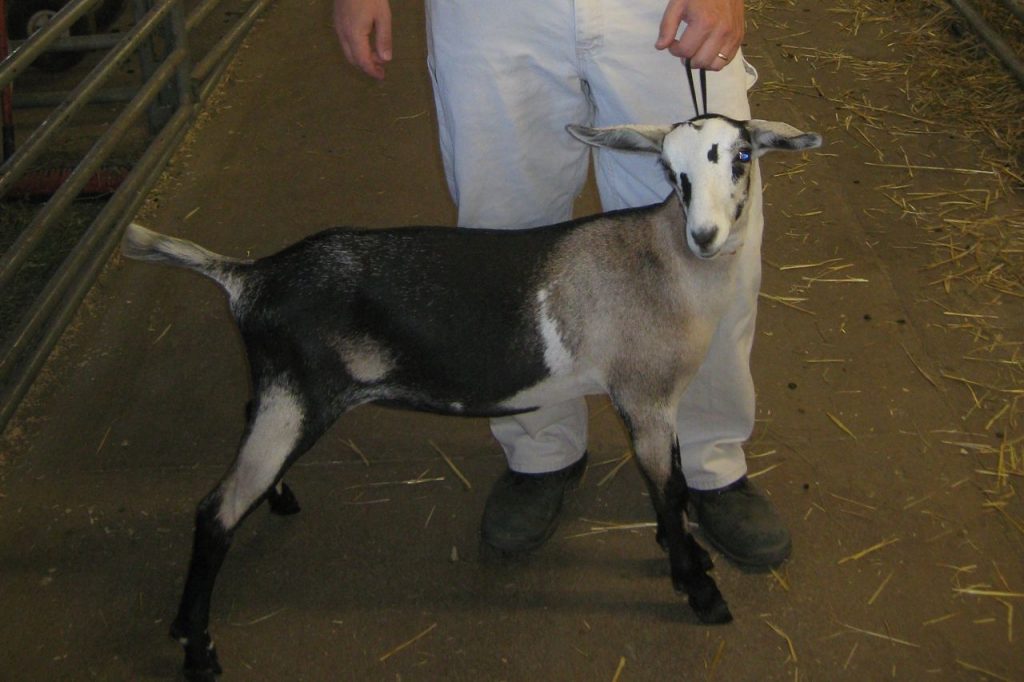 In October that year we took Cuzco, Nubbin, and Petunia with us to Utah for our second annual "goat vacation." Petunia was in heaven on those sandstone rocks and was a bold explorer.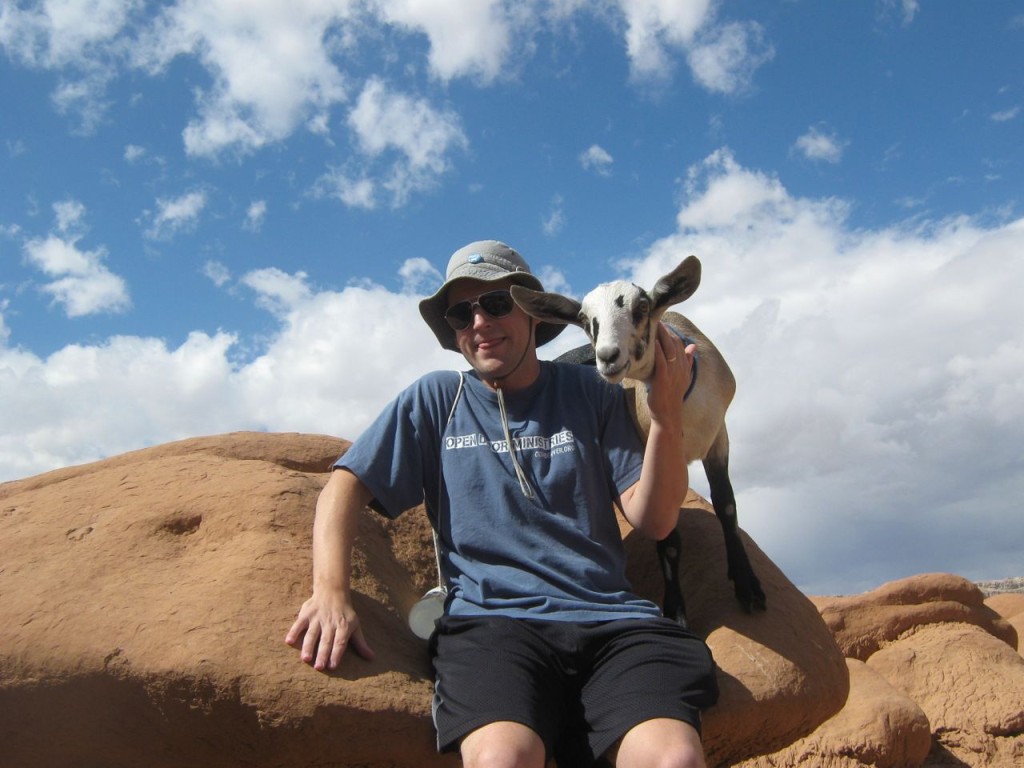 Petunia took her first (and probably her last) sled ride that winter.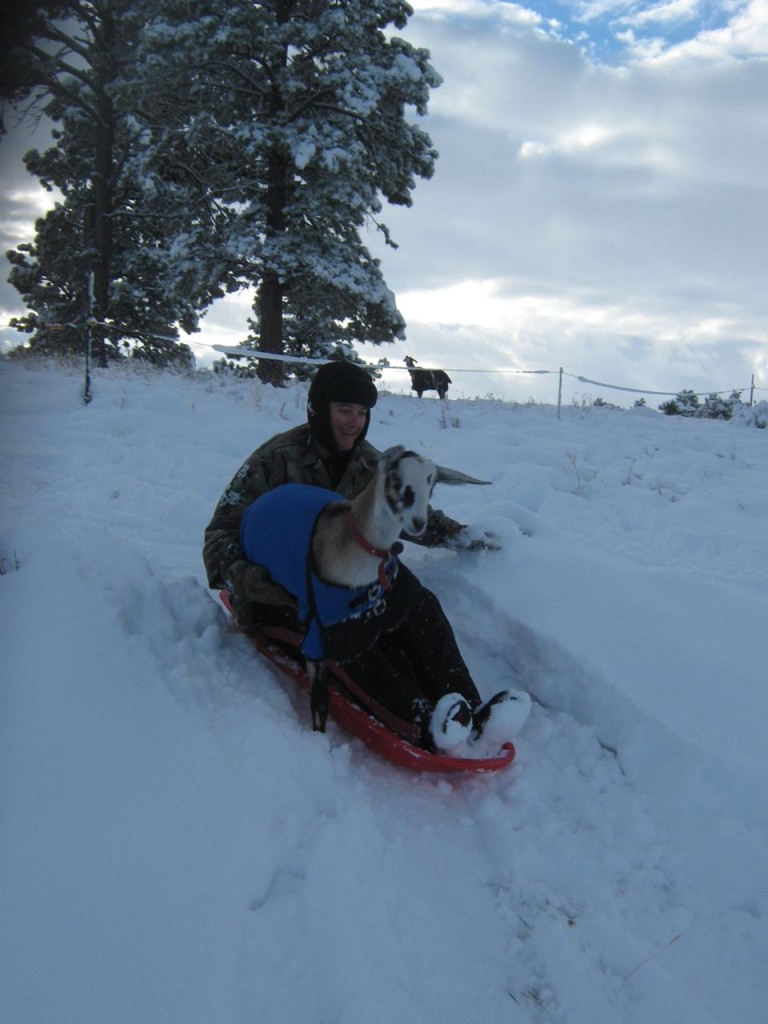 Petunia's ears were her best feature. Was there ever a goat with such a glorious span!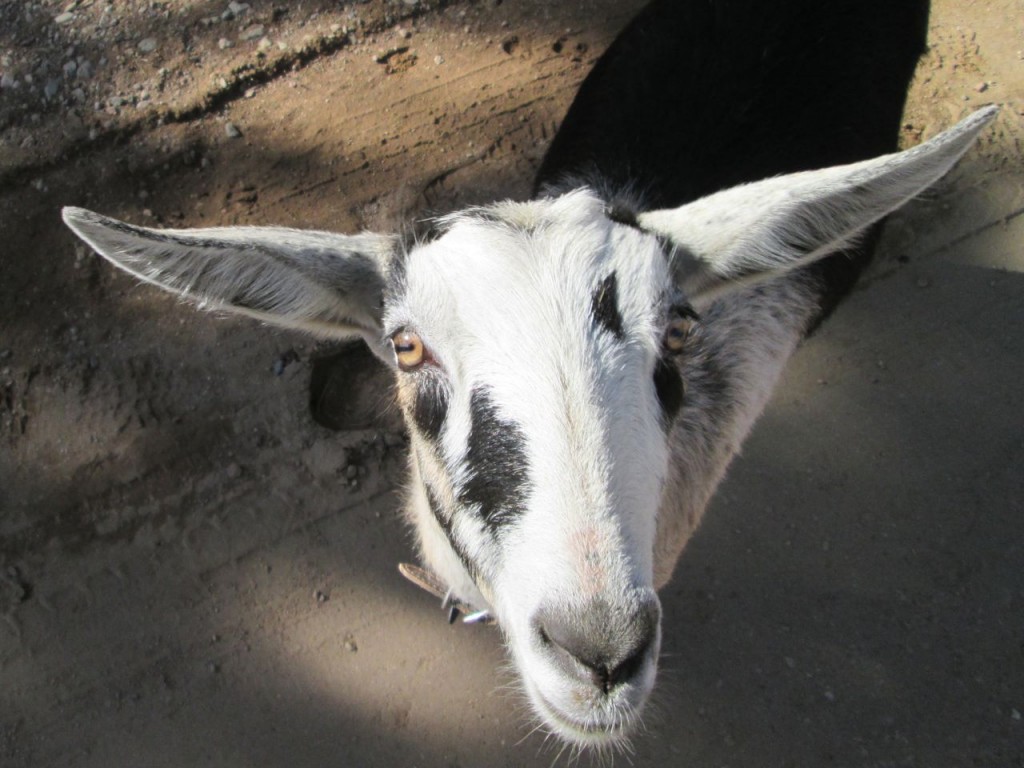 Petunia welcomed her first kids, Snickers and Sputnik, into the world on June 16, 2014.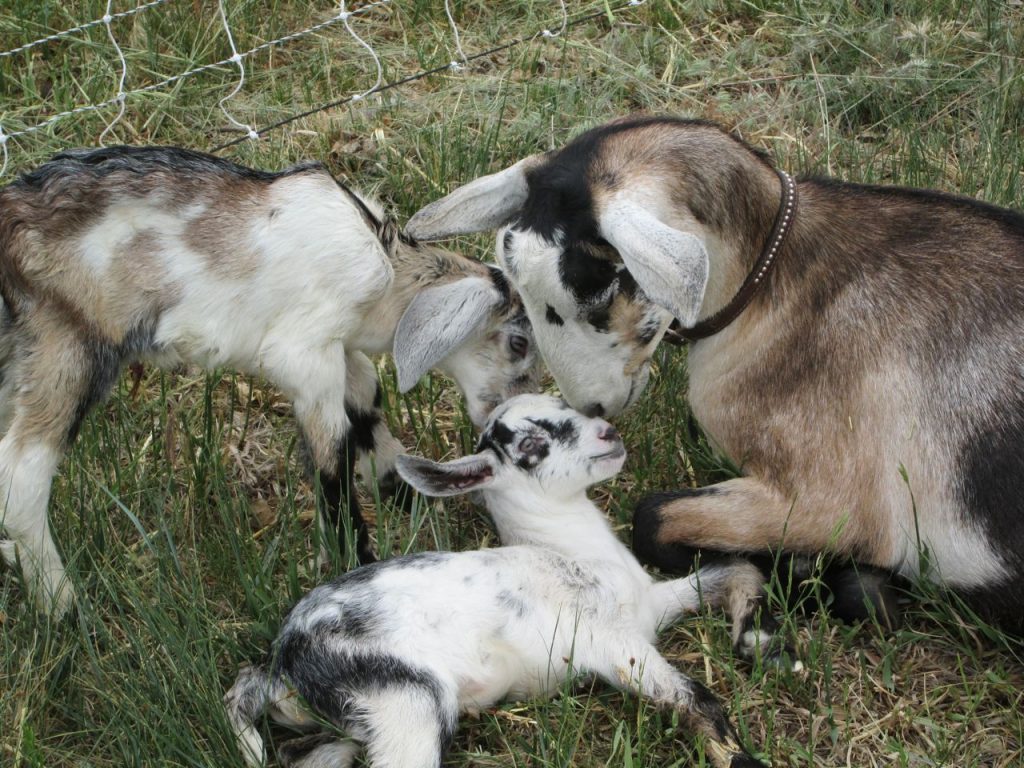 Fall 2014 saw Petunia back at the Colorado State Fair, this time with a proud udder. She'd raised two kids that summer but she hadn't lost her figure!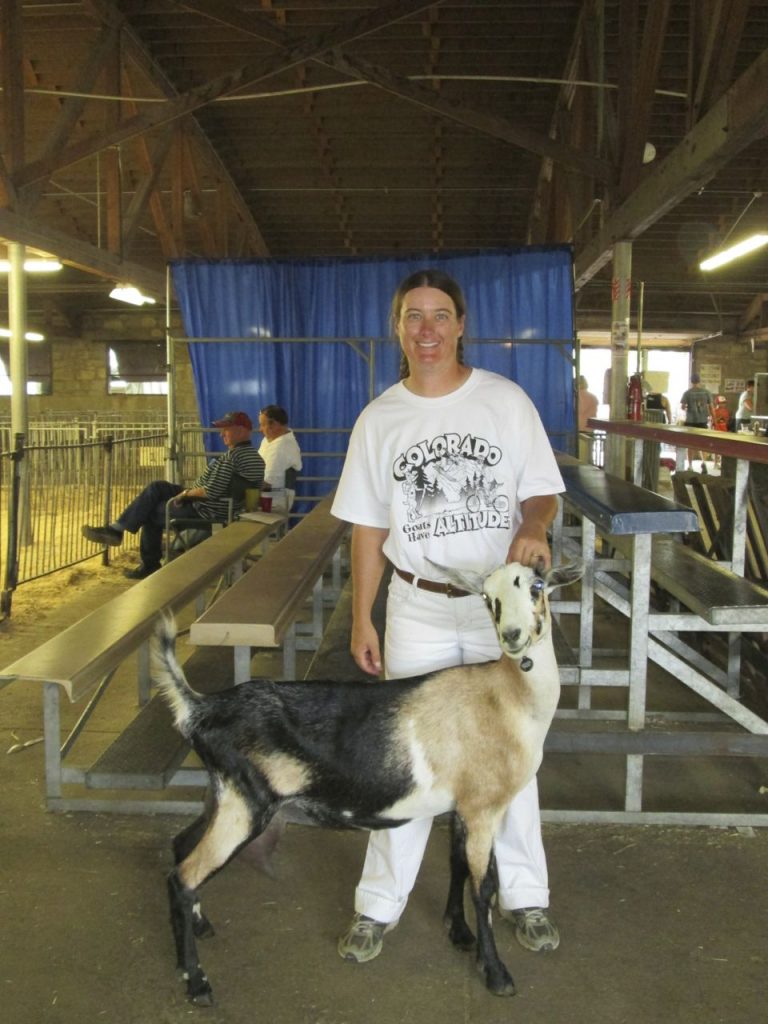 Petunia also took first prize in the costume contest that year, wowing everyone with her repertoire of fancy tricks. 

One week later, Petunia took first prize in her class at the CDGA Harvest Show in Longmont.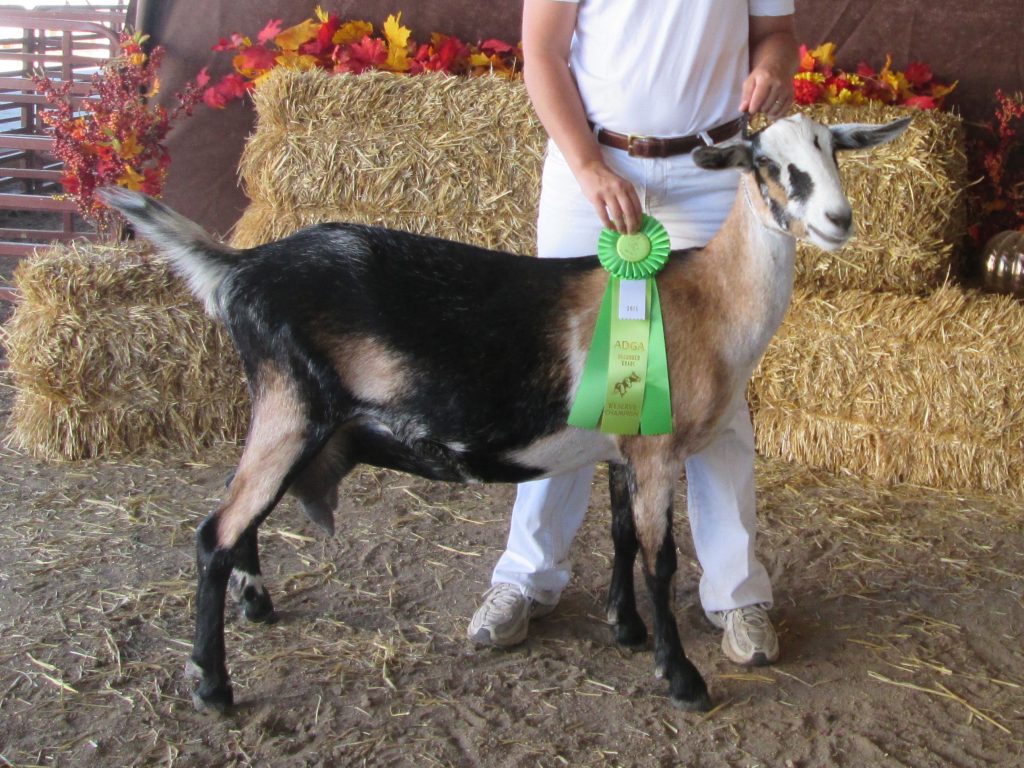 Petunia welcomed Pedro and Pepi into the world on May 5th, 2016.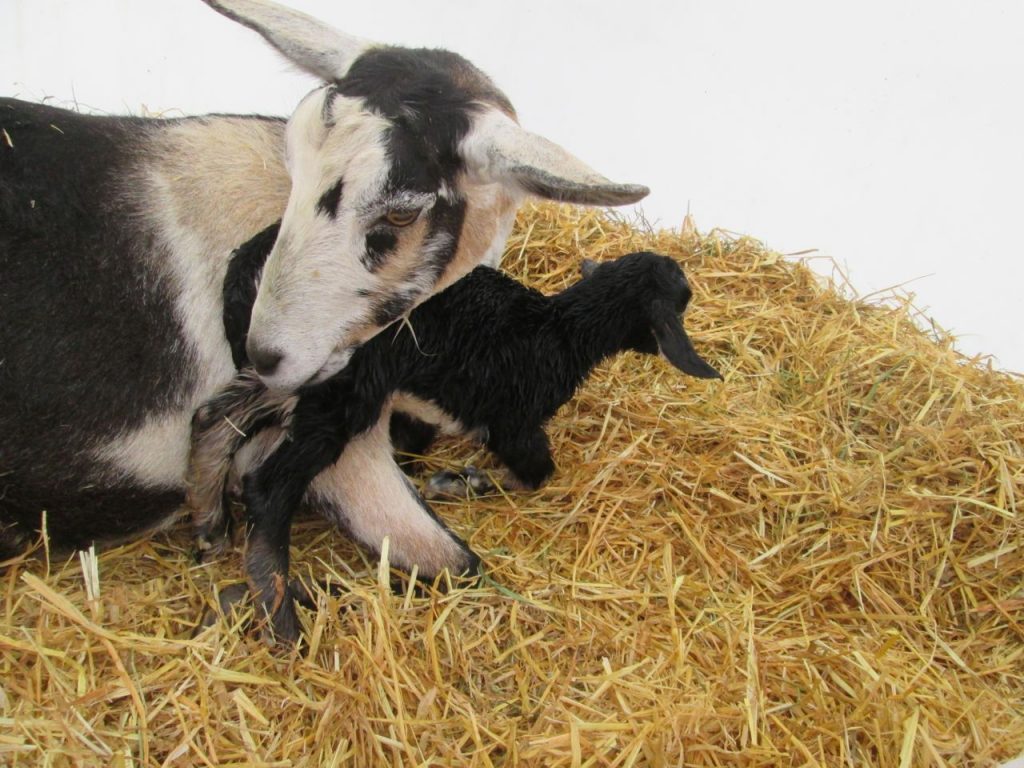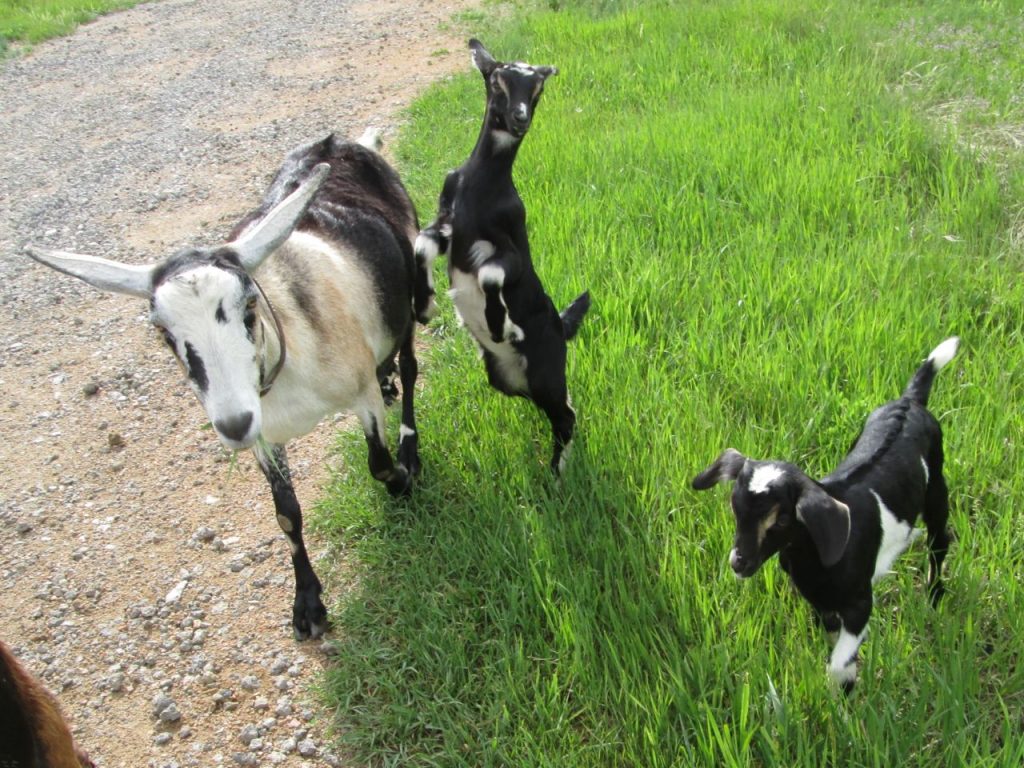 Petunia was always a fantastic mother. She surprised us with two doelings, Blackbird and Skeeter, on February 1st, 2018.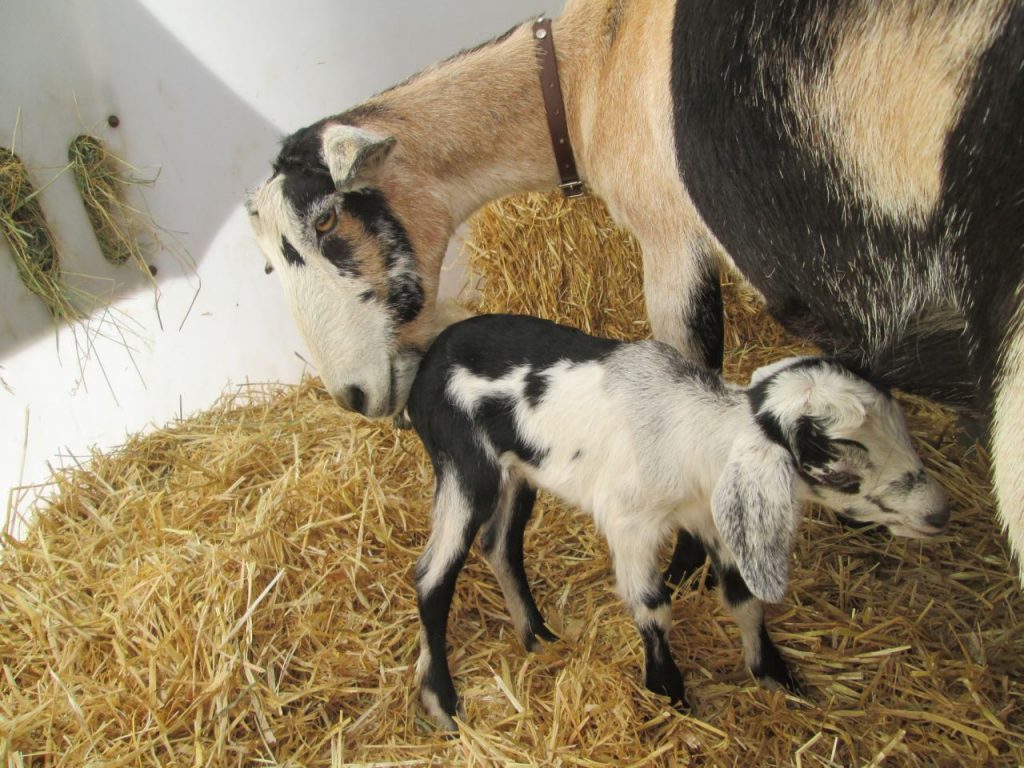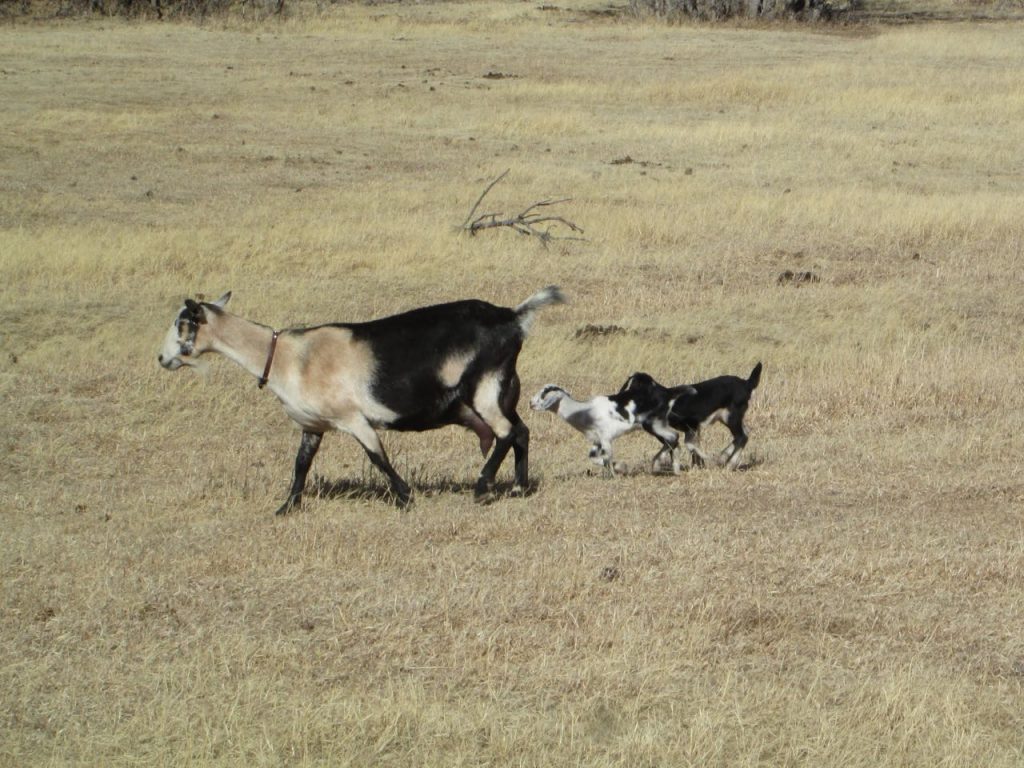 Petunia's last two kids came into the world on April 24th, 2019. Brownie and Cupcake, like all of Petunia's kids, were as friendly and outgoing as their mother.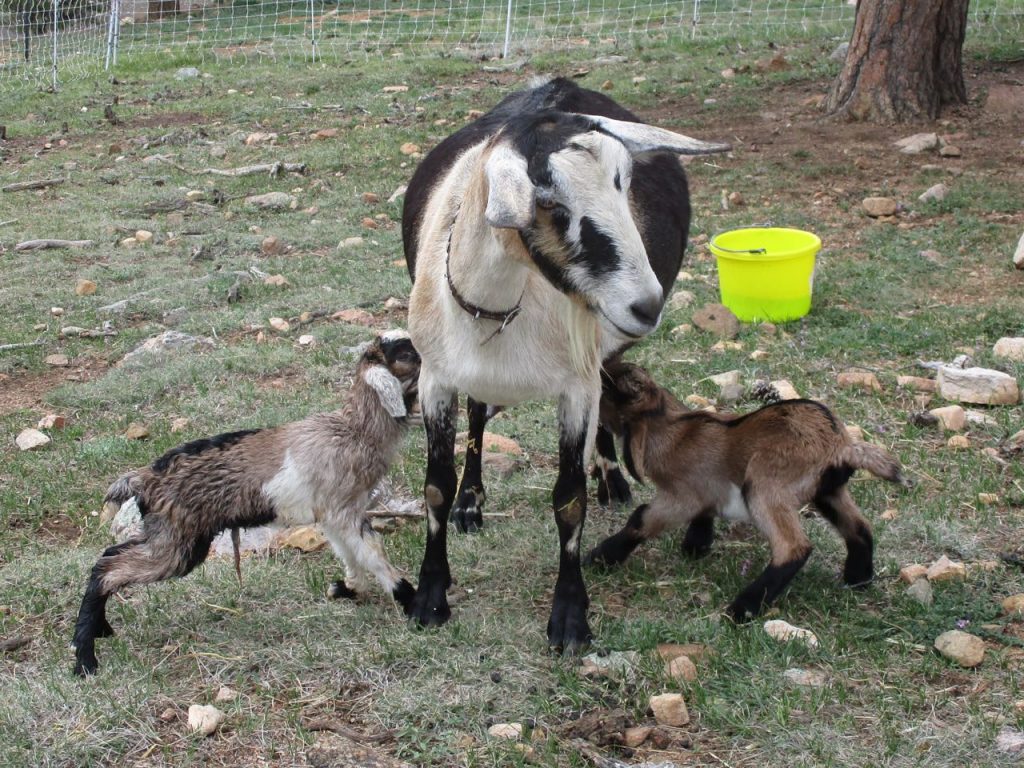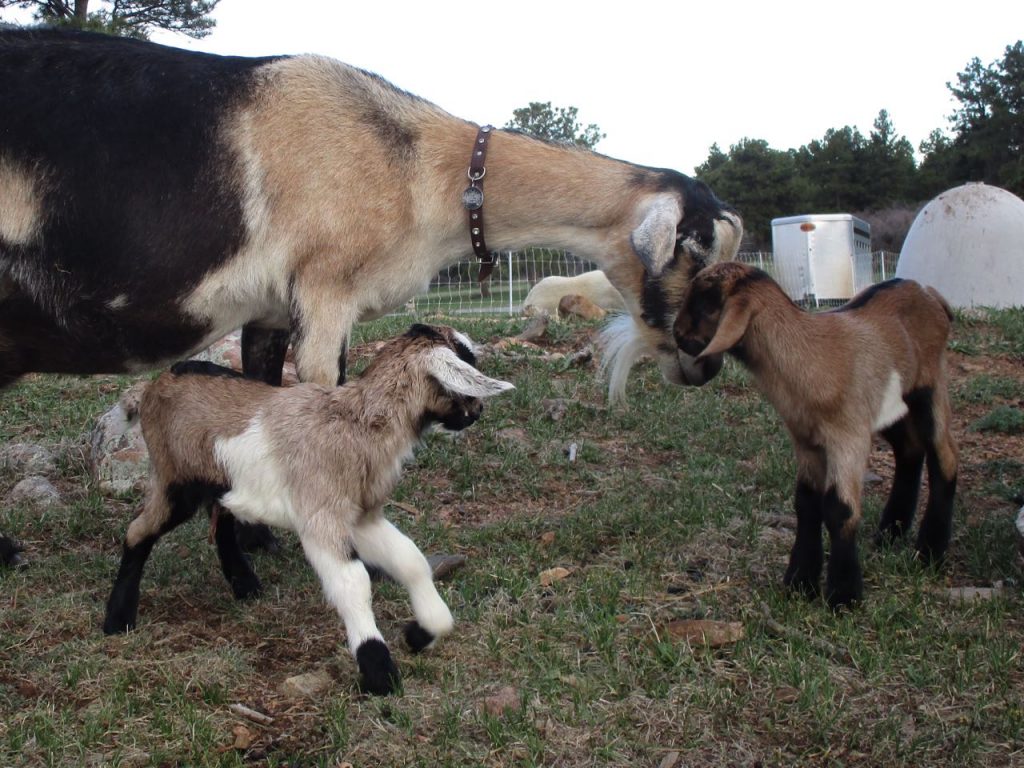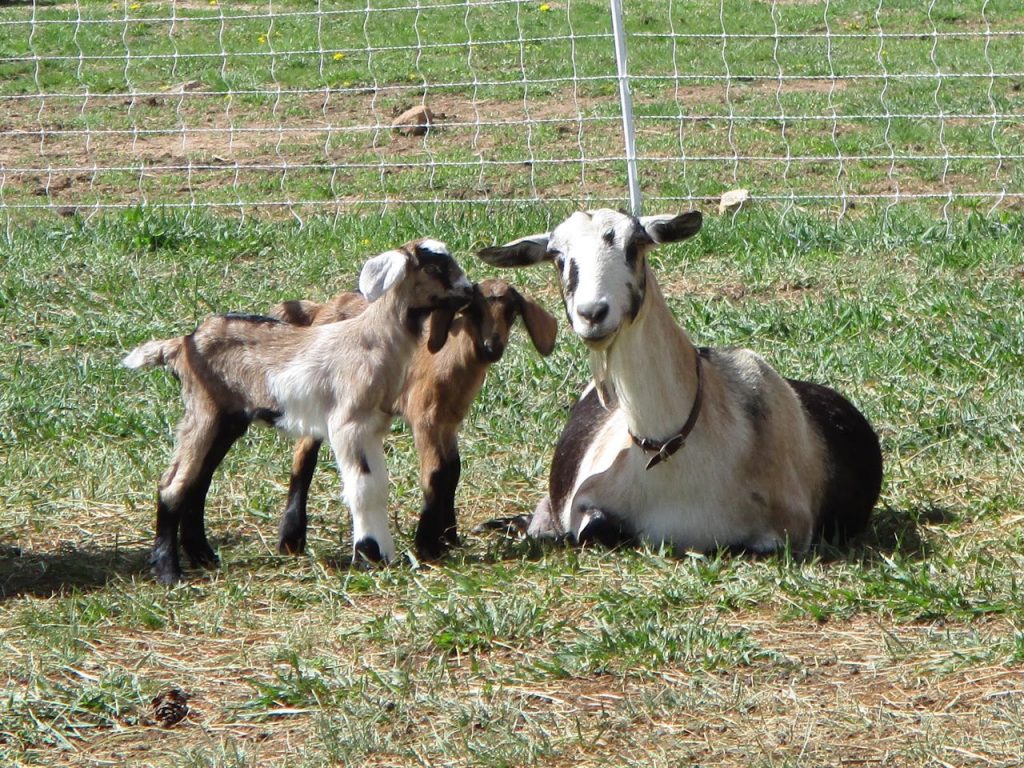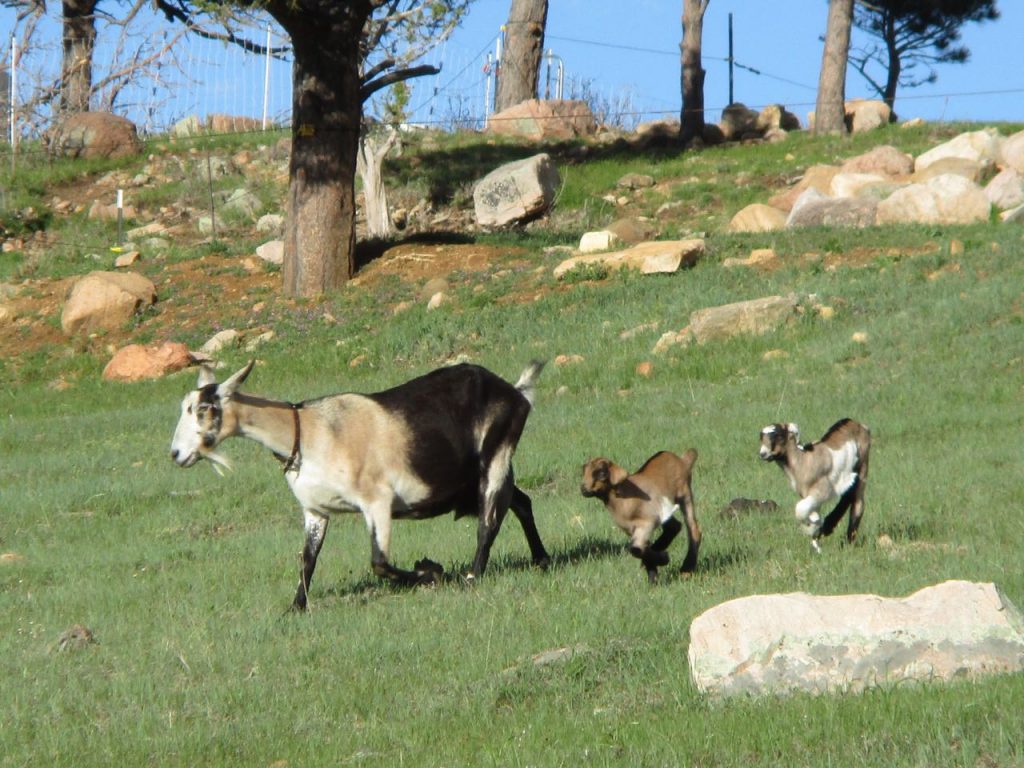 This is how I will always remember our Pretty Pet–boldly marching at the front of the herd as she led them out on the days' rounds.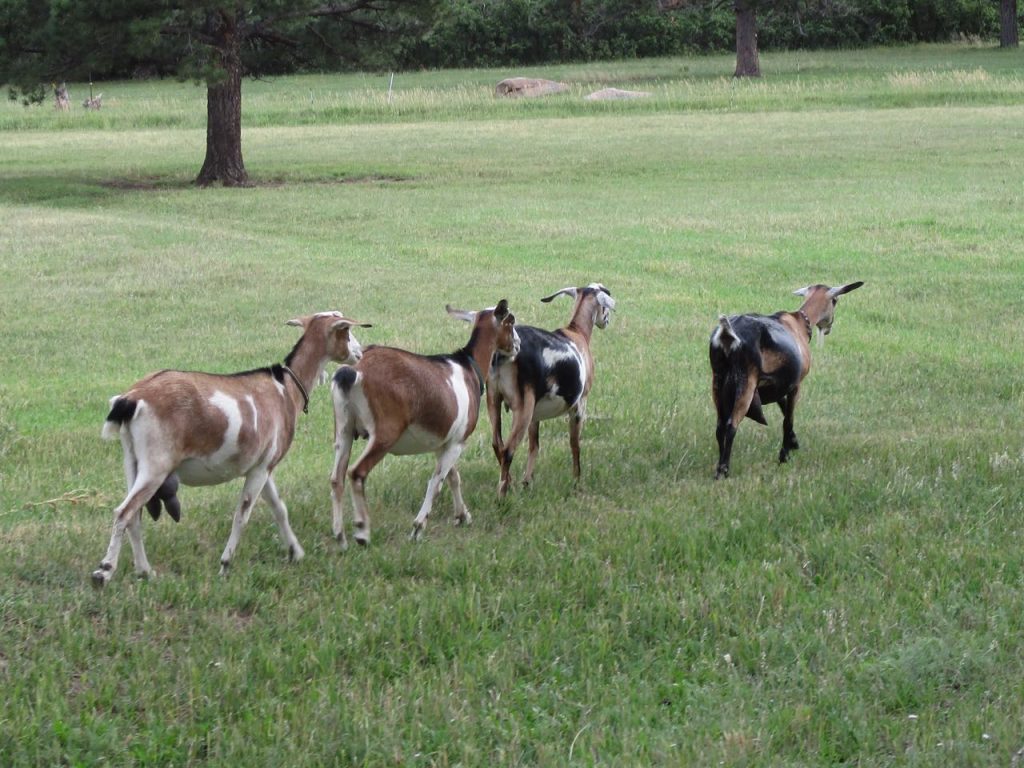 If there was one feature I was proud of, it was Petunia's ears–a mile wide and ready for takeoff!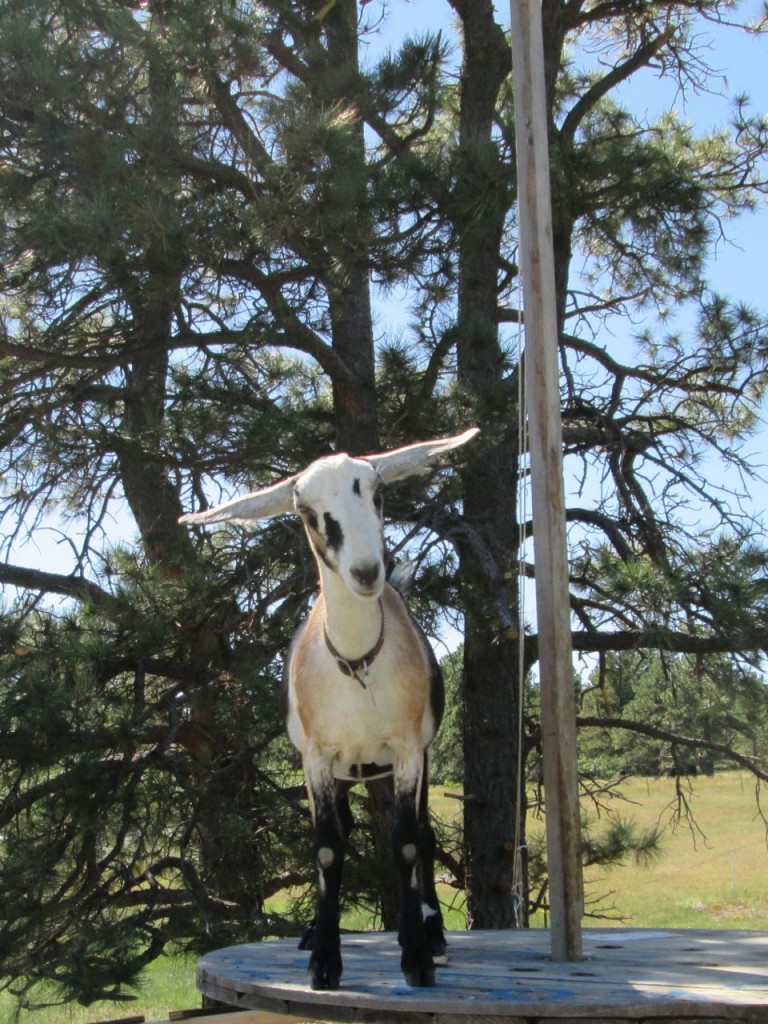 If there was one feature Petunia was proud of, it was her tail.