In honor of Cinco de Mayo, we named the new little ones "Pedro" and "Pepita" (Pepi for short). Pedro has the large white spot on his head and nose, and Pepita has the small spots on her face.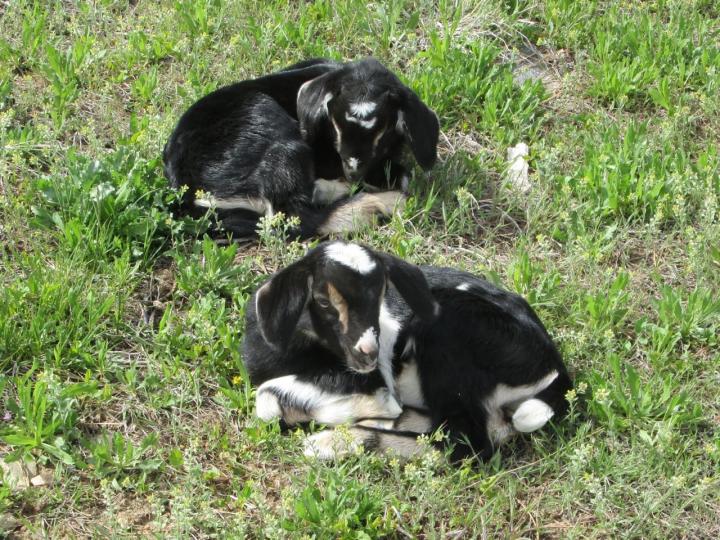 Tigerlily is curious about the tiny new babies.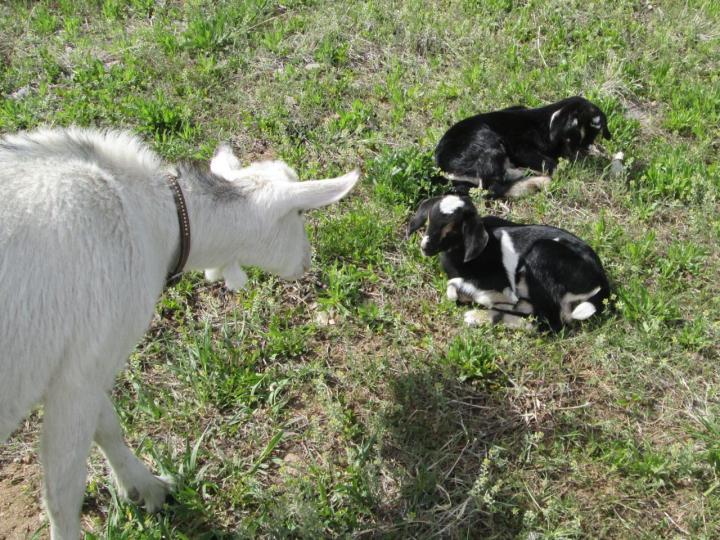 My friend Tiffany and her mom came out for a visit so they could see and hold the new babies. Pepi seemed very content in Tiffany's arms. In fact, both of these babies seem very content to be held and cuddled. I like cuddly babies!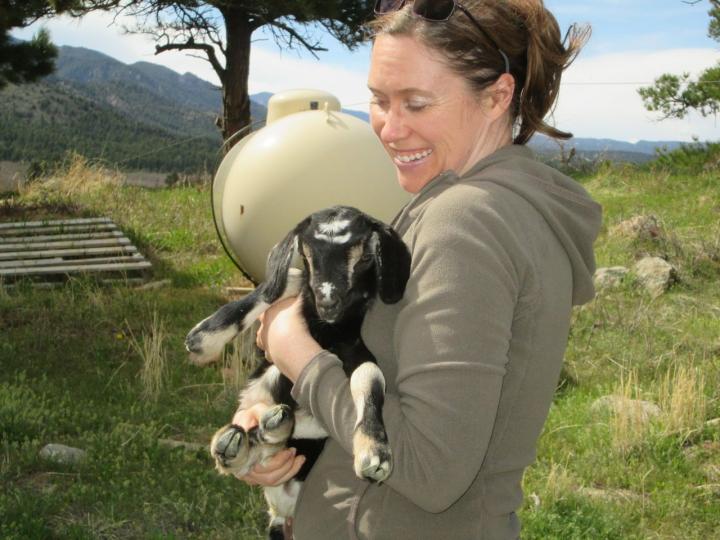 I'm very pleased that these came out with floppy ears. Petunia's ears stick straight out, and the sire who was 3/4 Alpine and only 1/4 Nubian, had erect ears. So I was just convinced that these 5/8 Alpines would have straight ears. I'm so glad I was wrong! The ears are adorable!