I was caught off-guard last year by a blizzard on October 30th. This year's first blizzard came even earlier–October 24th. We had a good 15 inches of snow!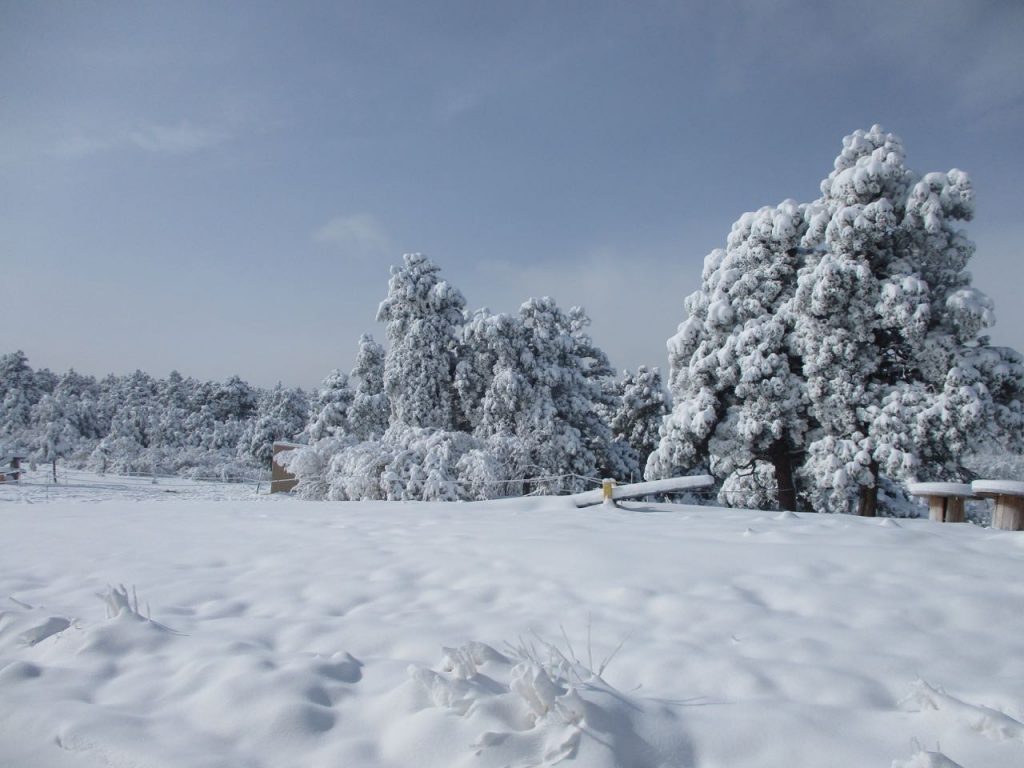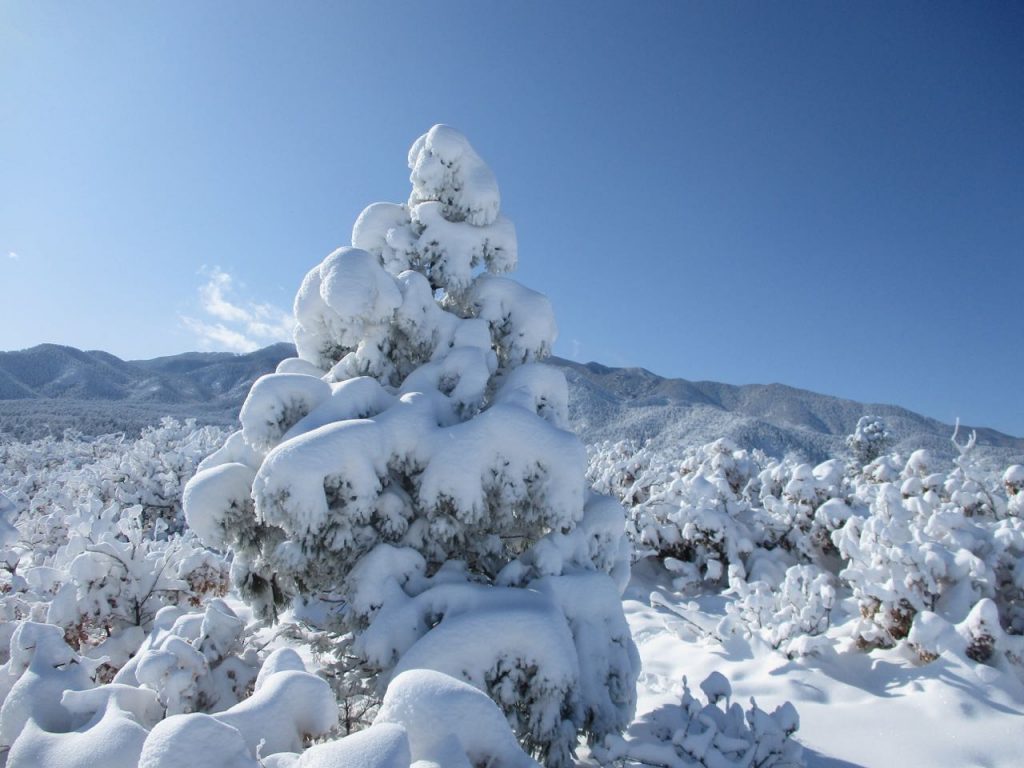 The heavy snow wreaked havoc on my electric fences, but it sure was pretty!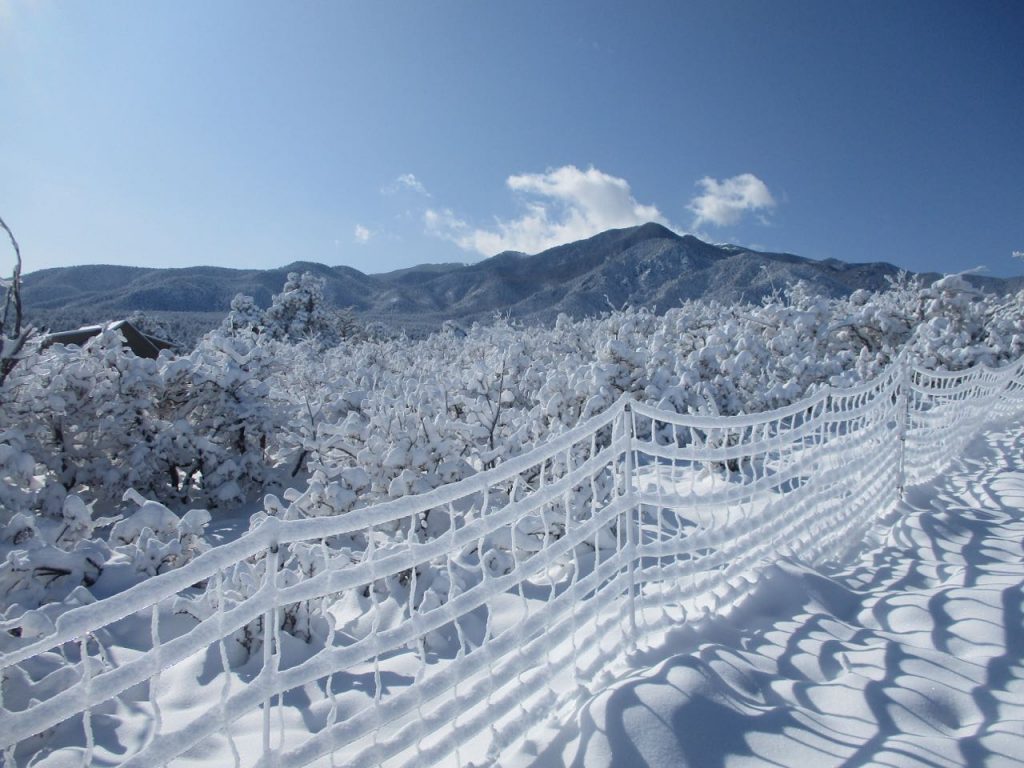 "Where's our breakfast?!?"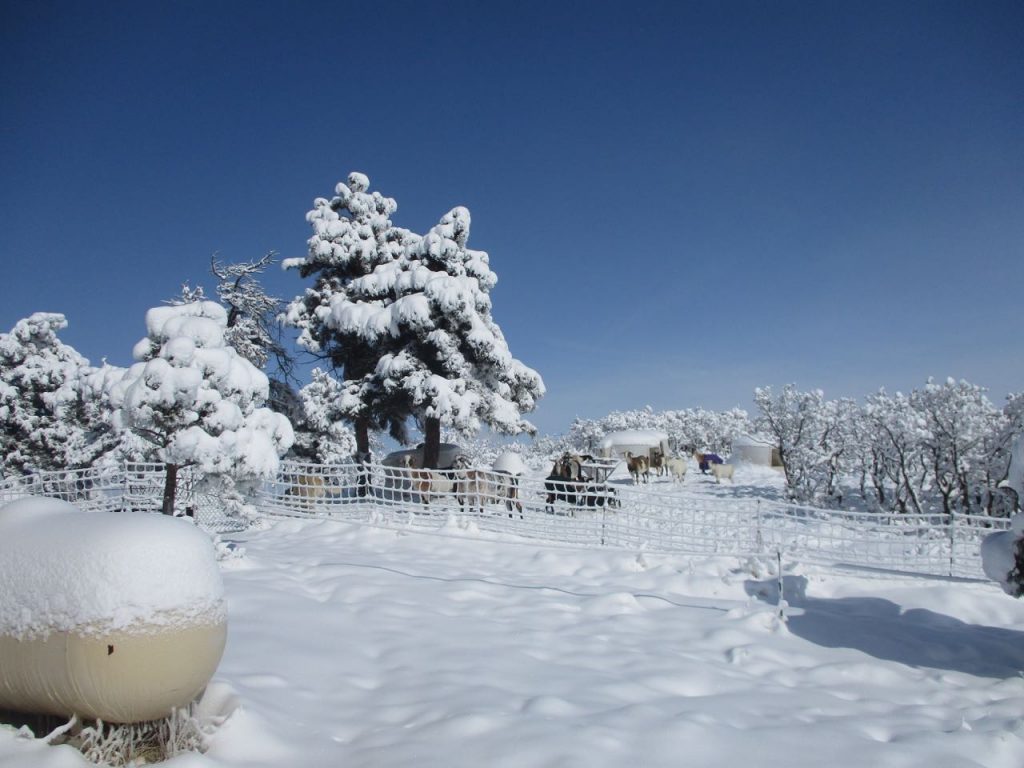 Petunia had to break a trail down to the house to get milked. I think this time the milk was already refrigerated before it hit the pail!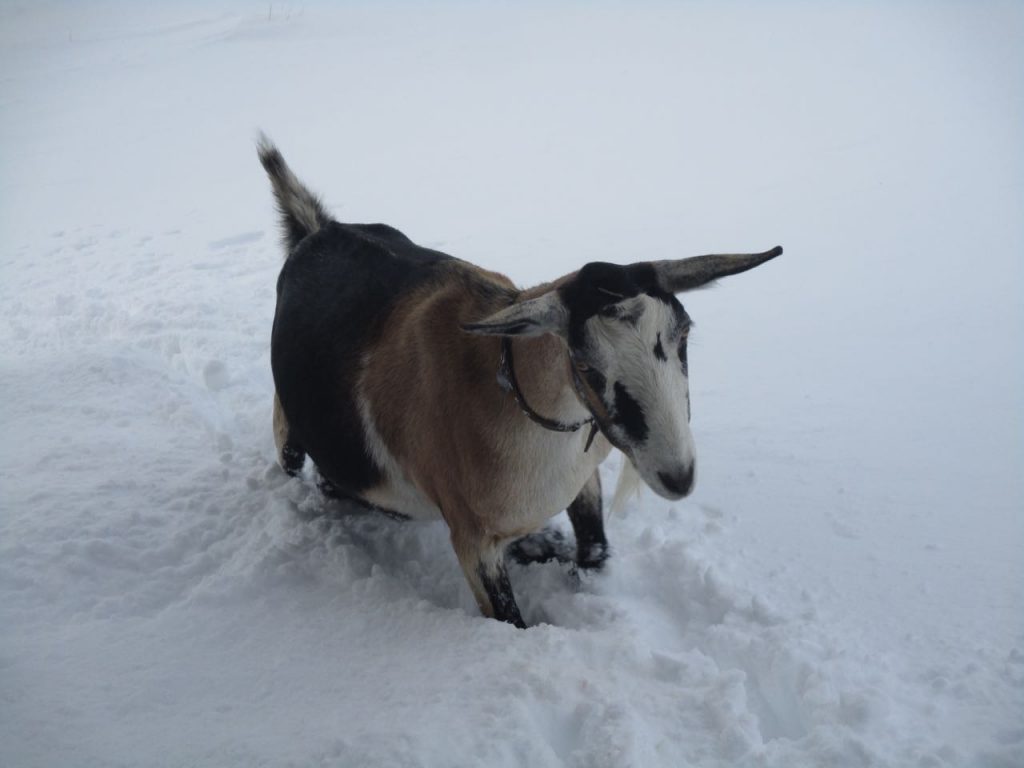 "Do I really have to walk through all that snow?"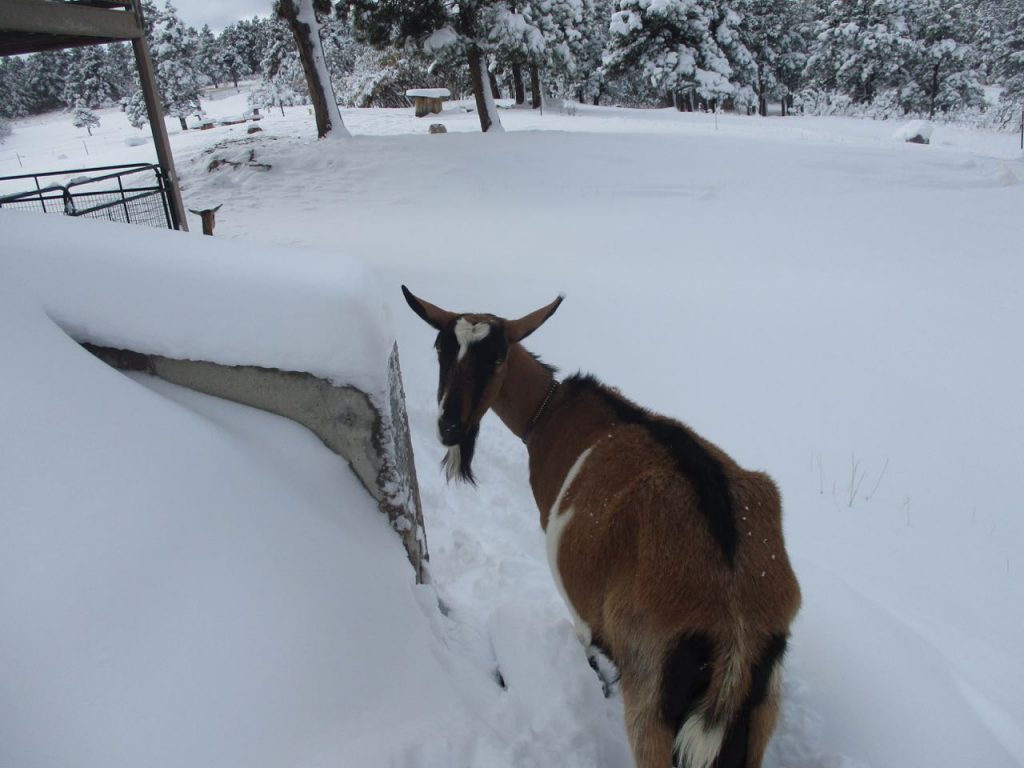 Sweet little Cupcake looks like she dunked her nose in the snow. I love the matching frosting around her eyes.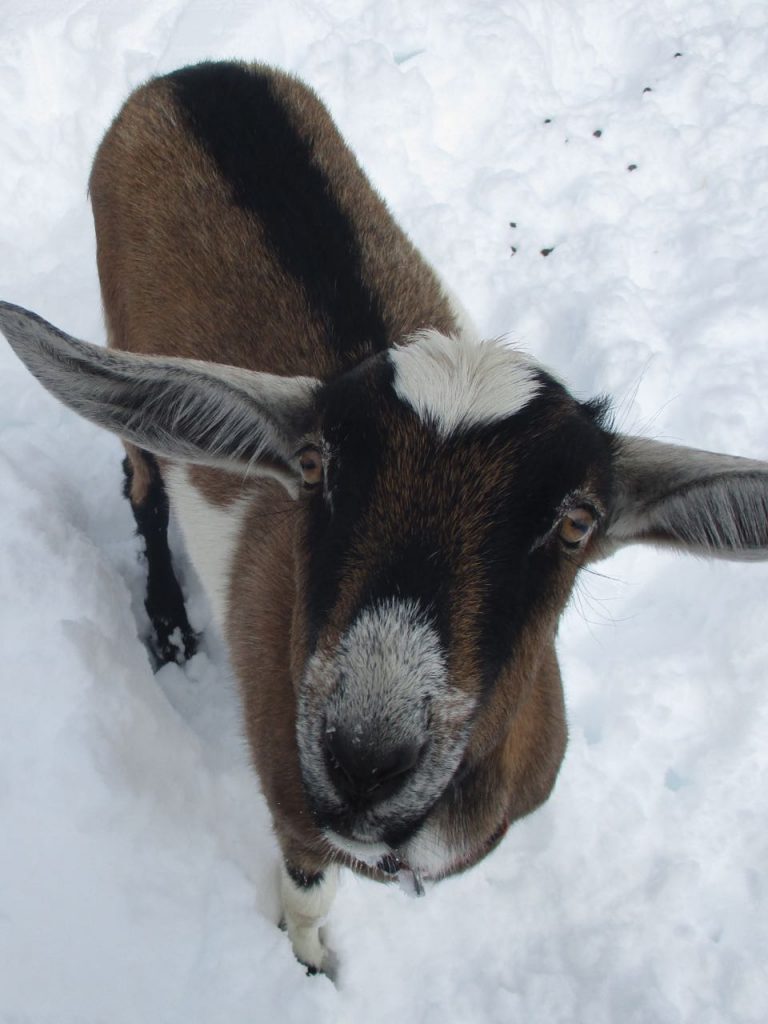 "They hay feeder is empty! Why is the hay feeder empty??"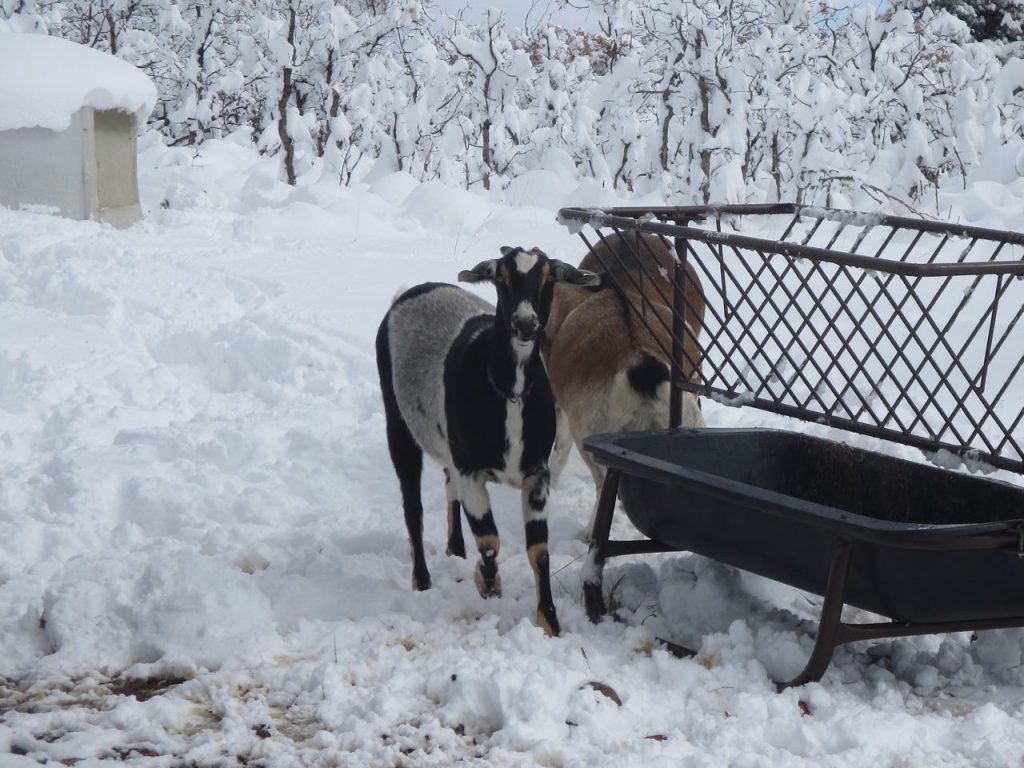 "Ah, this is more like it!"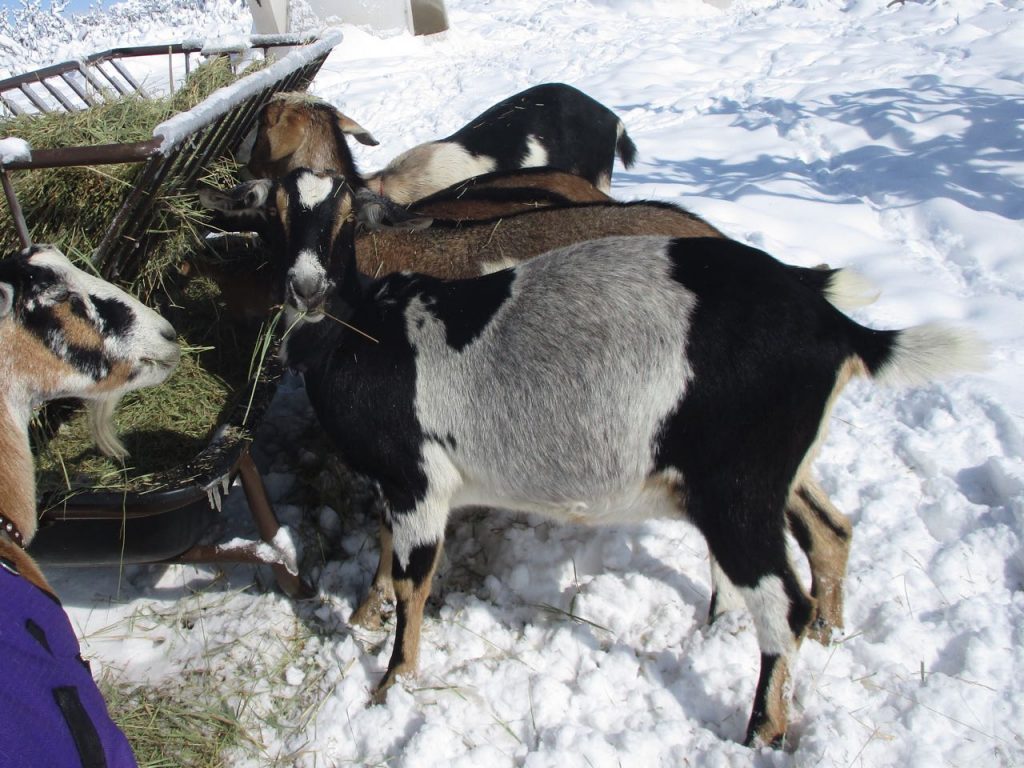 The cold weather got Rita and Coral riled up!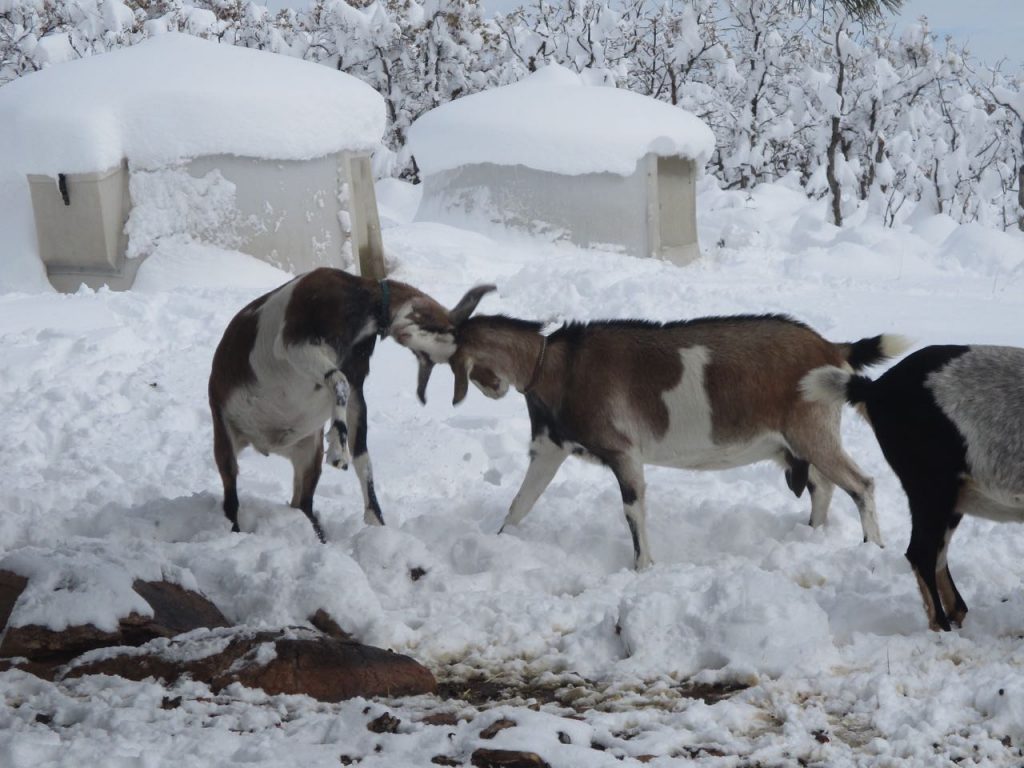 Petunia got very cold for some reason and even went mostly off-feed. She would sniff the hay, take a bite or two, then go lay down in the shed by herself. I blanketed her and gave her medicine but it took her a few days to recover her appetite and her energy. By the time she felt better, her milk had almost dried up and it never came back. So much for fresh goat milk this winter!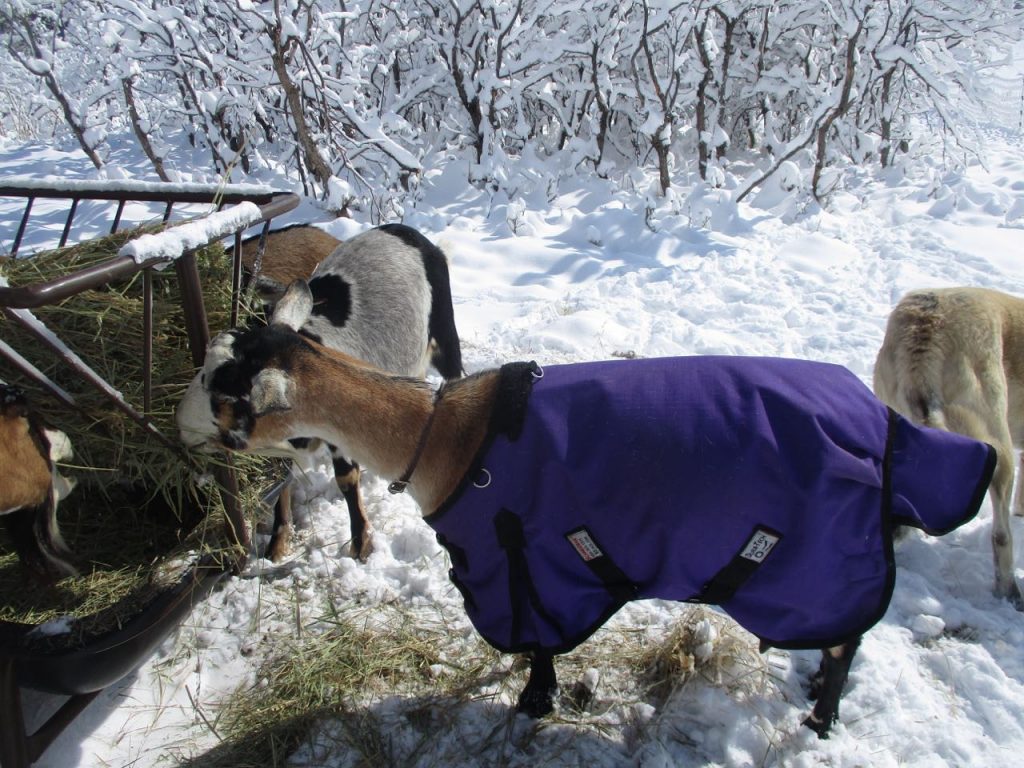 TinCup never acted cold and never went off-feed, but I blanketed her anyway because she's the skinniest goat in the herd and I didn't want her to lose any weight from keeping herself warm. TinCup says "Nom nom nom!"