Yesterday, Phil and I with our friend Tiffany set out for and afternoon hike in Cucharas Canyon. Phil and I first took this hike with PuebloPacker in 2014. We called it "Sheep Canyon", but it's really the "Sheep Crossing" access to Cucharas Canyon.
The first thing we saw when we entered the canyon was a wall filled with swallows' nests. This was only one small area.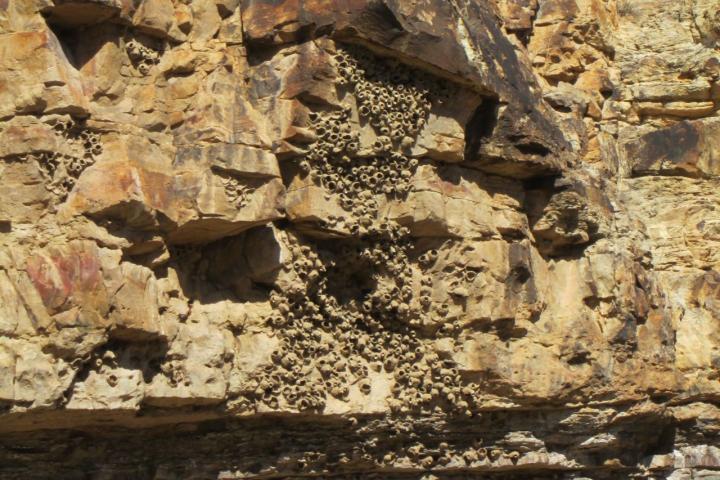 Finn and Sputnik came with us and Sputnik got to carry the snacks, water, and warm layers (which we turned out not to need, but it's wise to be prepared this time of year). Finn carried an empty saddle so the red pocket pad would show him up well in case of hunters.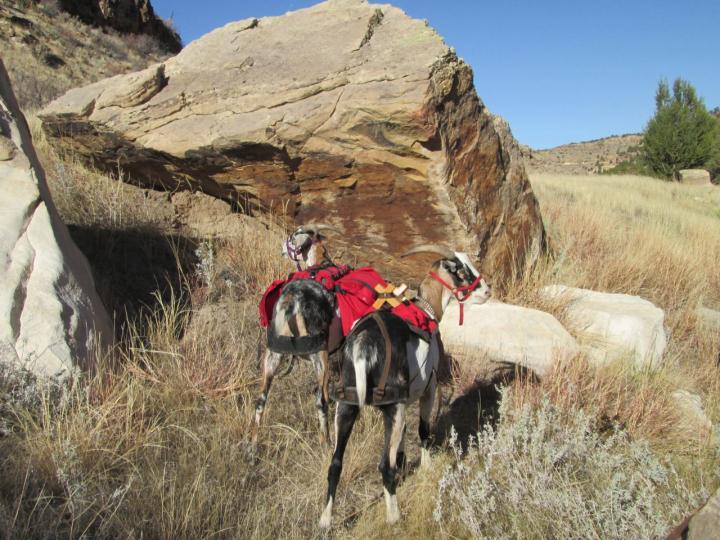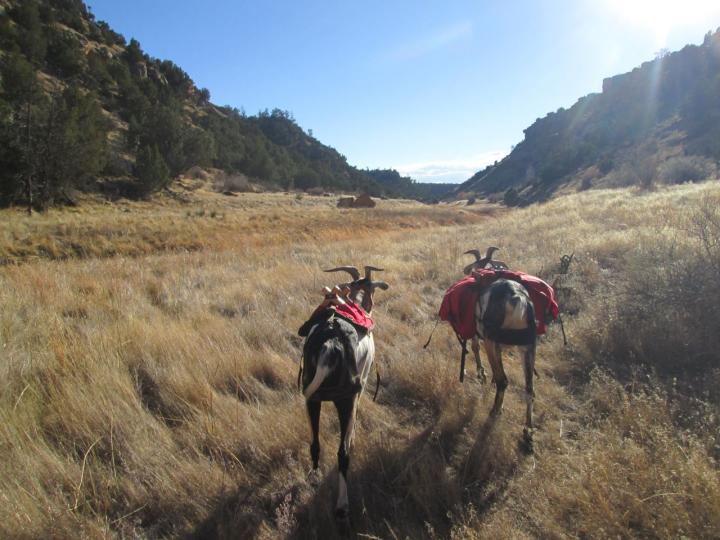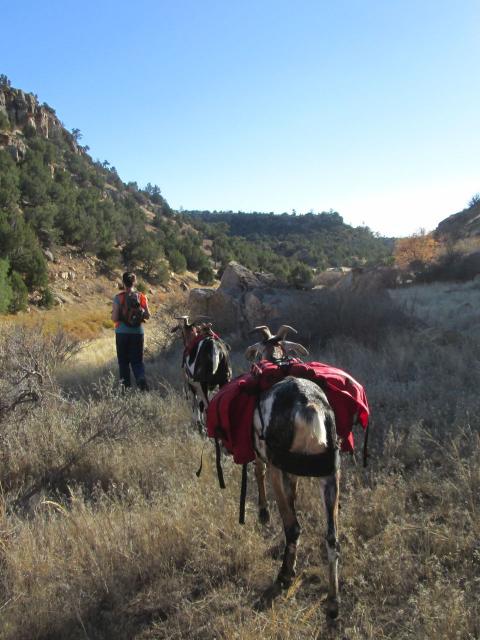 On our way home, we paused to look at the Huerfano Butte, a small, isolated, and long-dead volcano whose Spanish name means "orphan".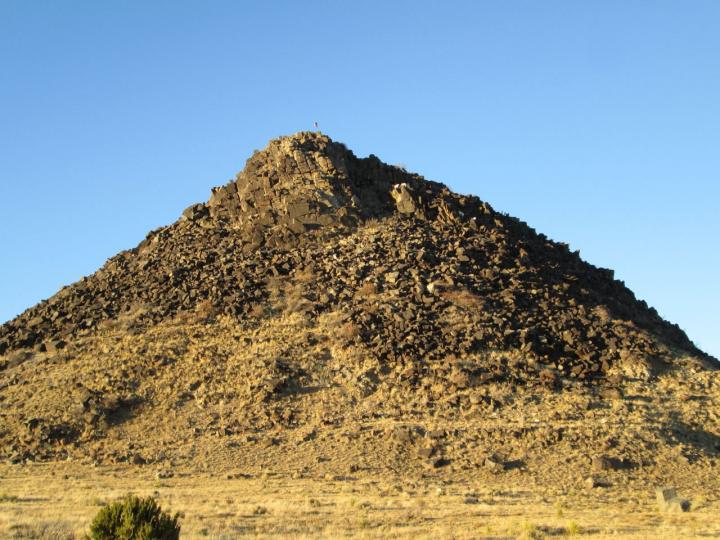 Much to our surprise and delight, it had GOATS on it! A small herd of six or seven Boers was happily clambering along the precarious rock ledges near the top. Phil and I have always felt that rock outcroppings such as this should rightfully be populated by goats, so you can imagine how thrilled we were to see this little crew.