March came in like a lion. Then April came in like a lion. We ran out of firewood and almost ran out of propane. But sometime around the end of April, warm weather arrived! I got my shorts out, grass started coming in everywhere, and the goats enjoyed going out for daily walks!
Snowball is looking mighty round these days. As this photo was taken on April 29th, she's still got about four weeks to go here. "Hang in there, girl! How many babies have you got in there anyway?"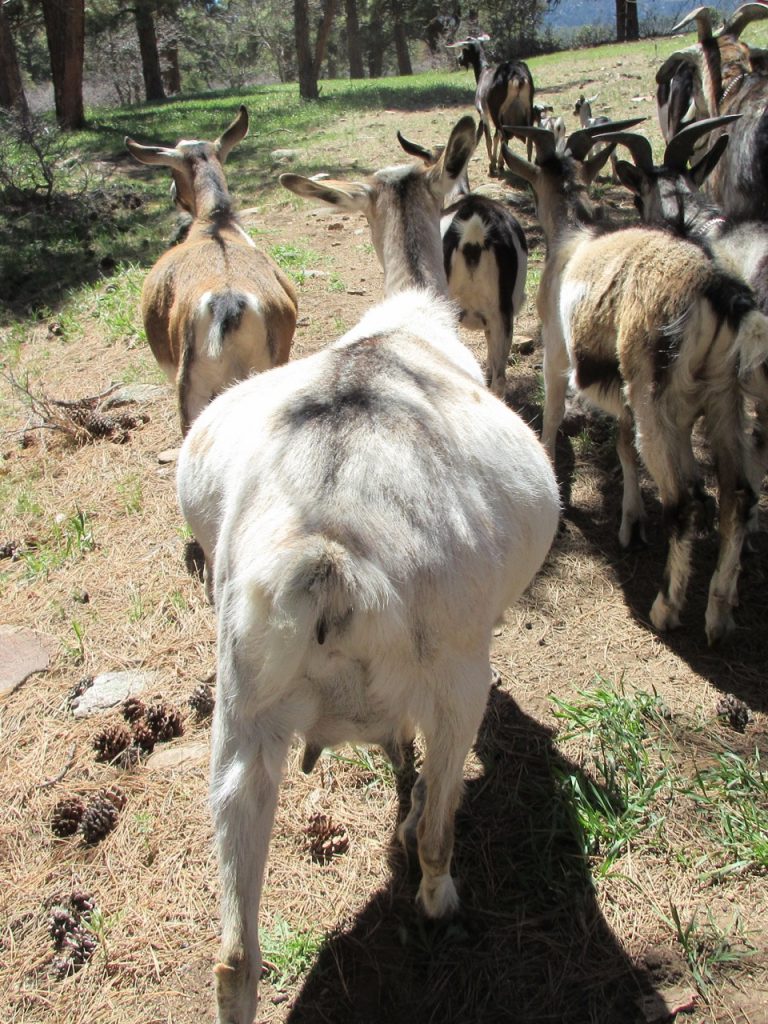 Sadie's kids are two weeks old here and happy to be bounding out on one of their first walks.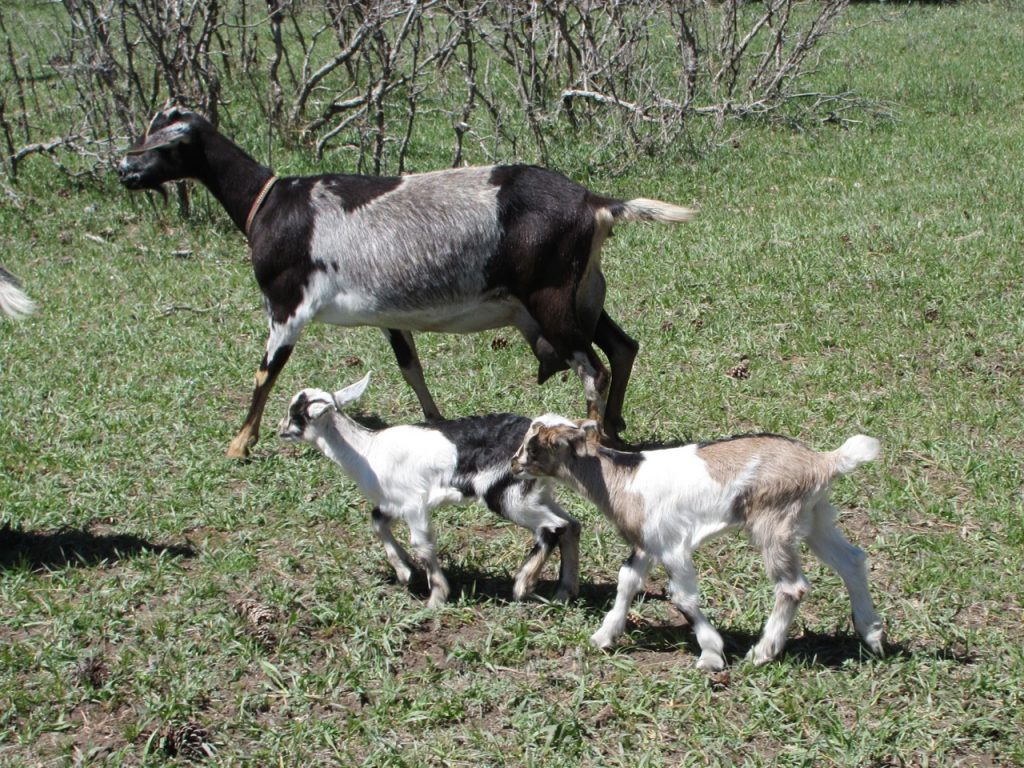 Skeeter did not accompany us on this walk and we wondered where she was. I hunted around and eventually discovered her hiding in the boys' pen at the top of the hill with her two little kidlets. They weren't quite old enough to be going afield with the herd so she took them to a warm, safe place where she could keep an eye on everyone from above. I think last year's hard lesson with Butterfly has made Skeeter cautious this time around. When the herd goes anywhere near the horses, Skeeter hangs back and takes her kids the other way.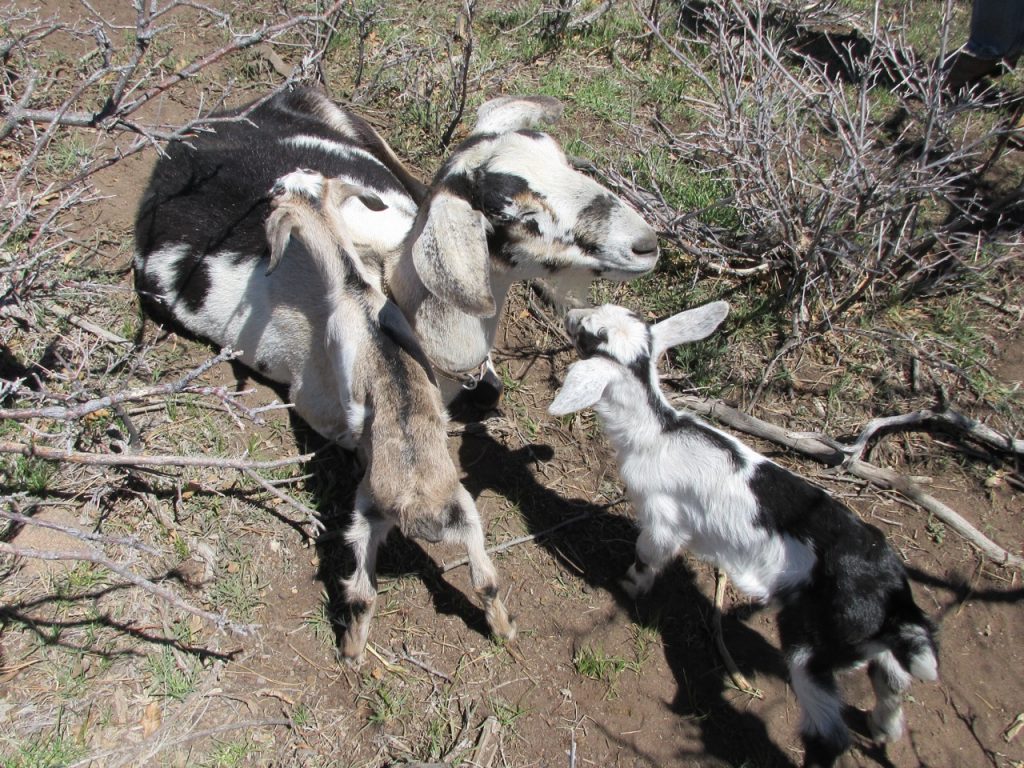 Little Ruby loves climbing on big, soft mama!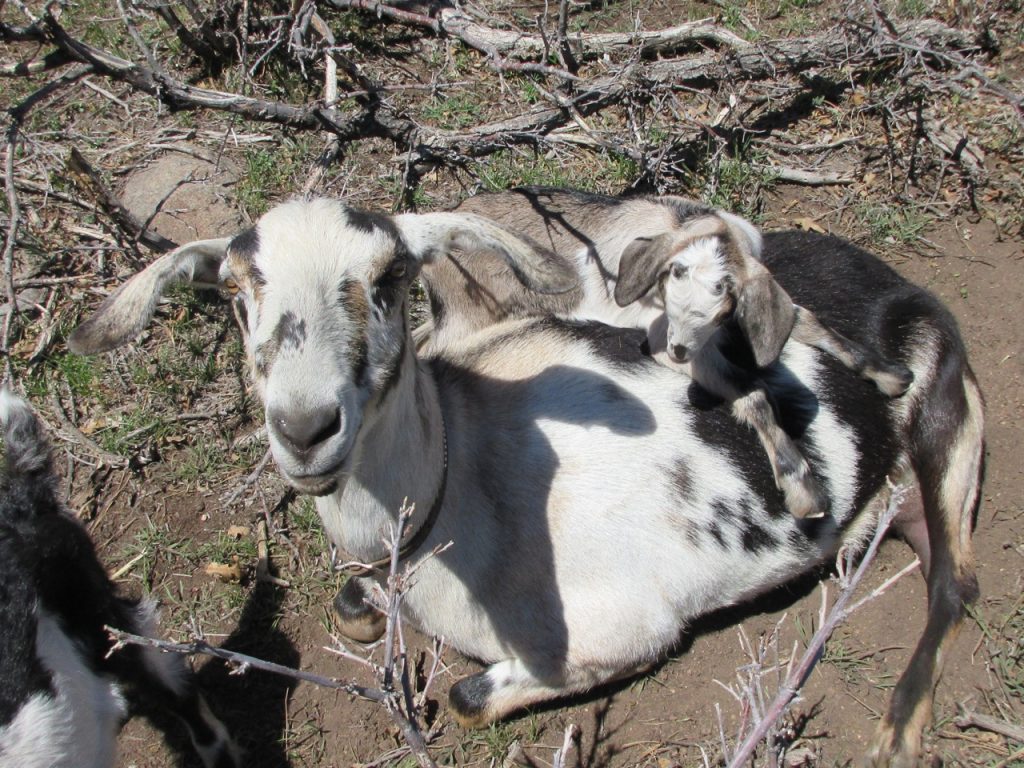 Diamond was born with one straight and one flop ear. I was desperately hoping they'd stay this way, but alas, I believe this was the last of her asymmetrical start. The right ear straightened out over the following weekend, never to flop again.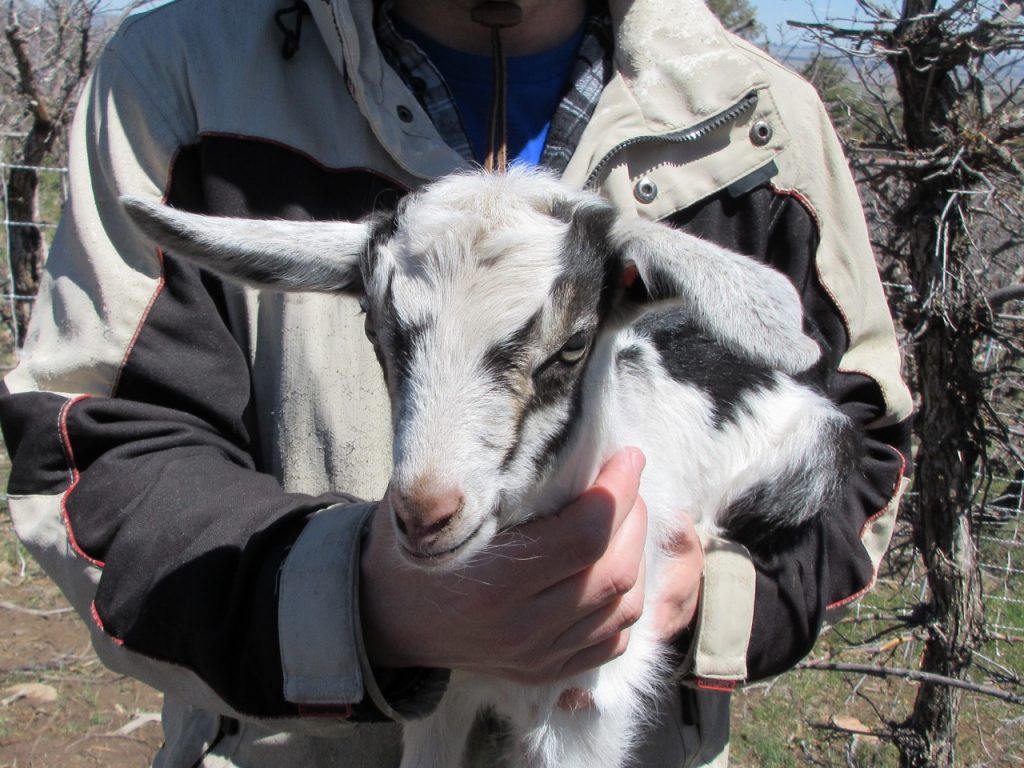 Sputnik has a certain noble air about him, doesn't he?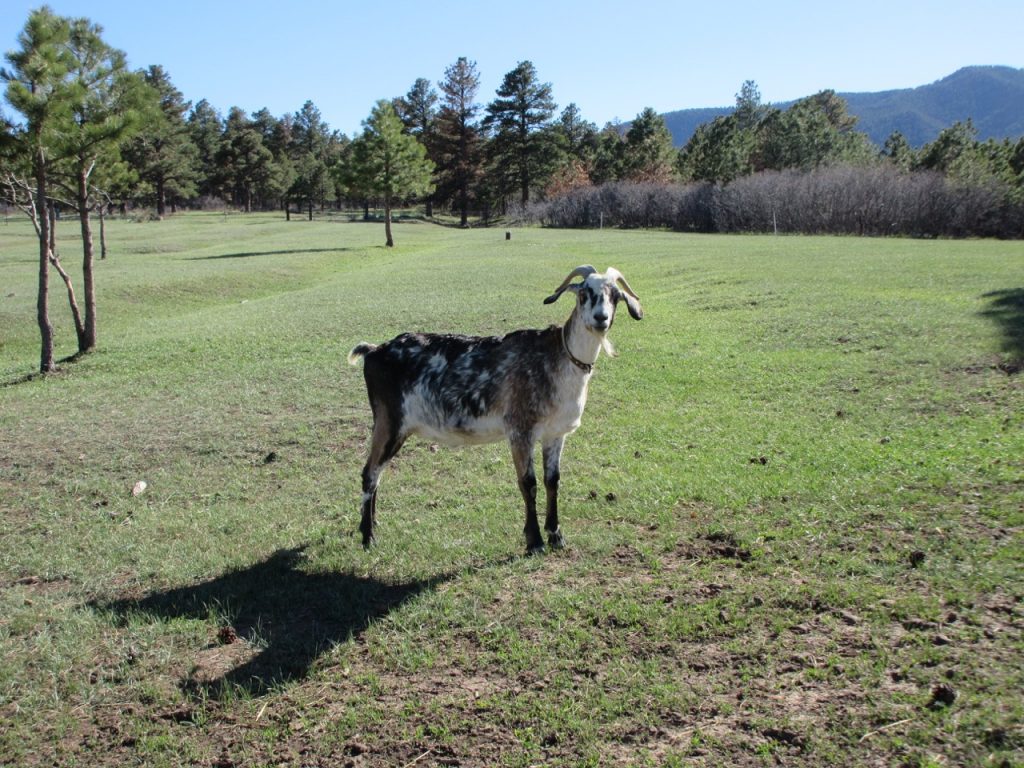 There's that flop ear again!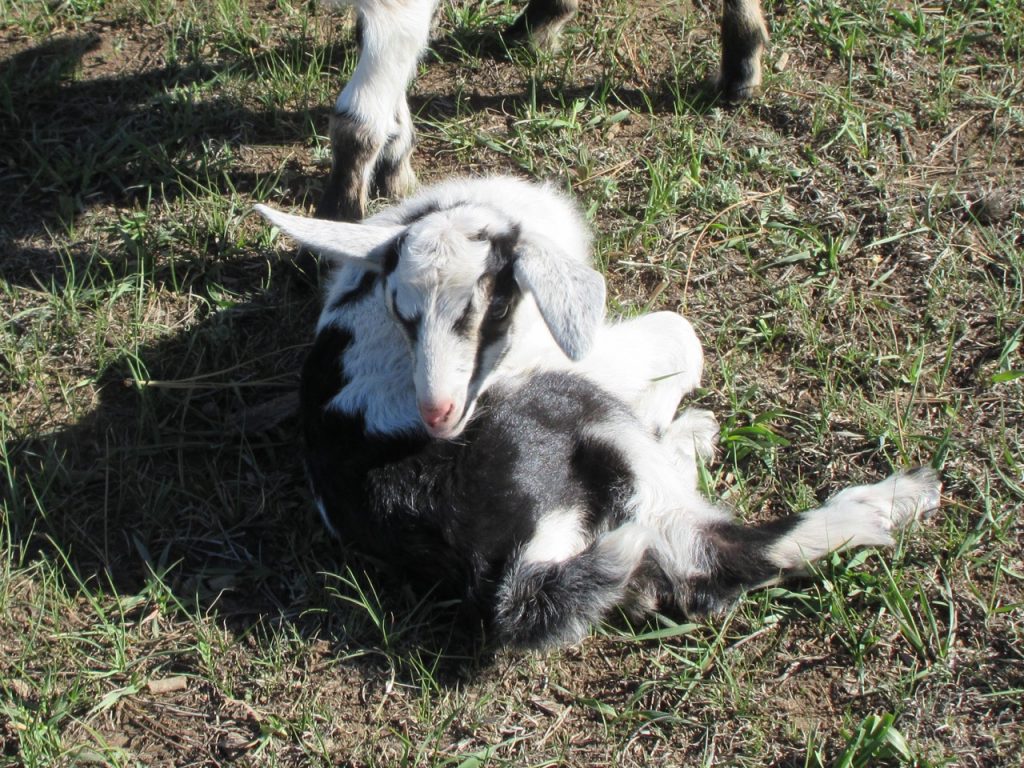 Sapphire and Ben Gunn enjoy a nap in the soft grass and warm sunshine.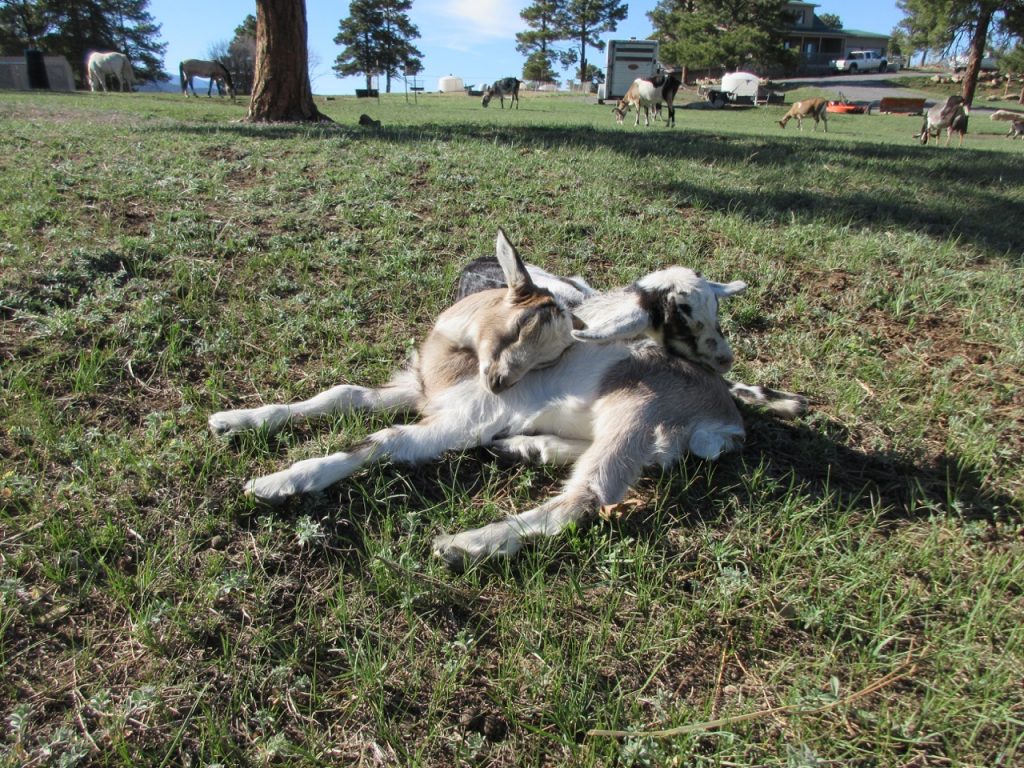 Skeeter and her her two girls under the shade of the ol' pine tree. Remember it? Skeeter's mother Petunia played under this same tree. Funny to think that dear old Lilly was Ruby and Diamond's great-grandmother. Goat generations go by very quickly.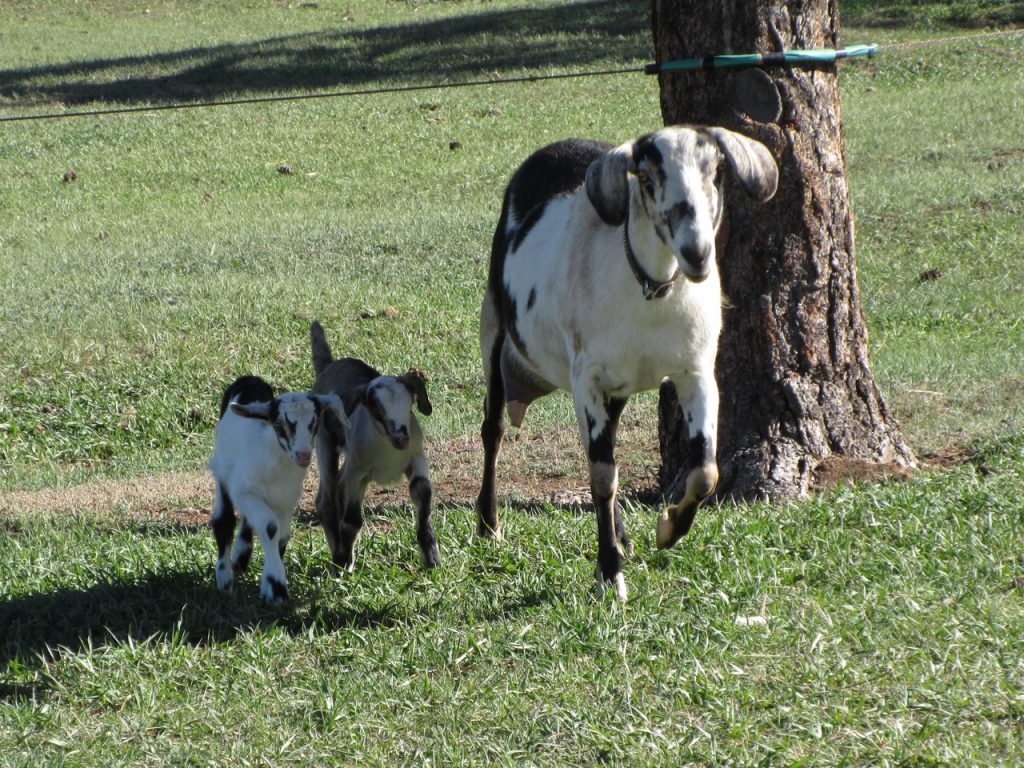 For the first time since they were born, Skeeter allowed her little darlings to play with Sadie's older kids. She was rather suspicious of the filthy little brats, but she recognized the practicality of allowing her kids to have friends and entertainment other than herself.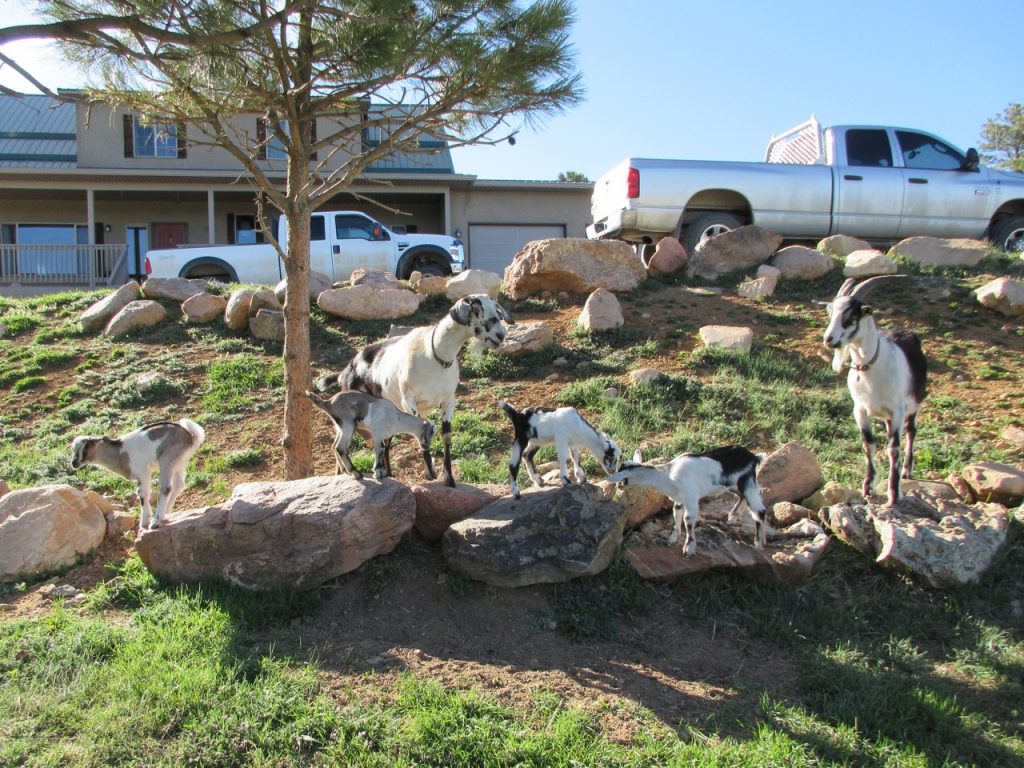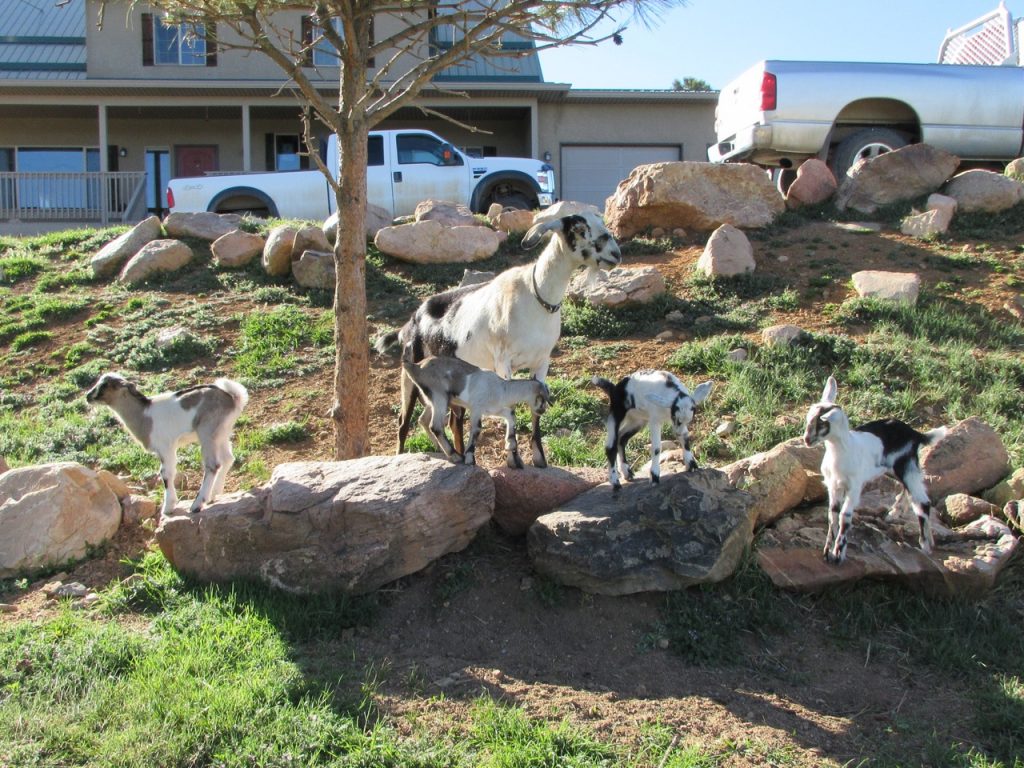 Big Ben Gunn meets Diamond… who looks almost exactly like his sister Sapphire. It's seriously hard to tell those two girls apart now that the size gap is narrowing!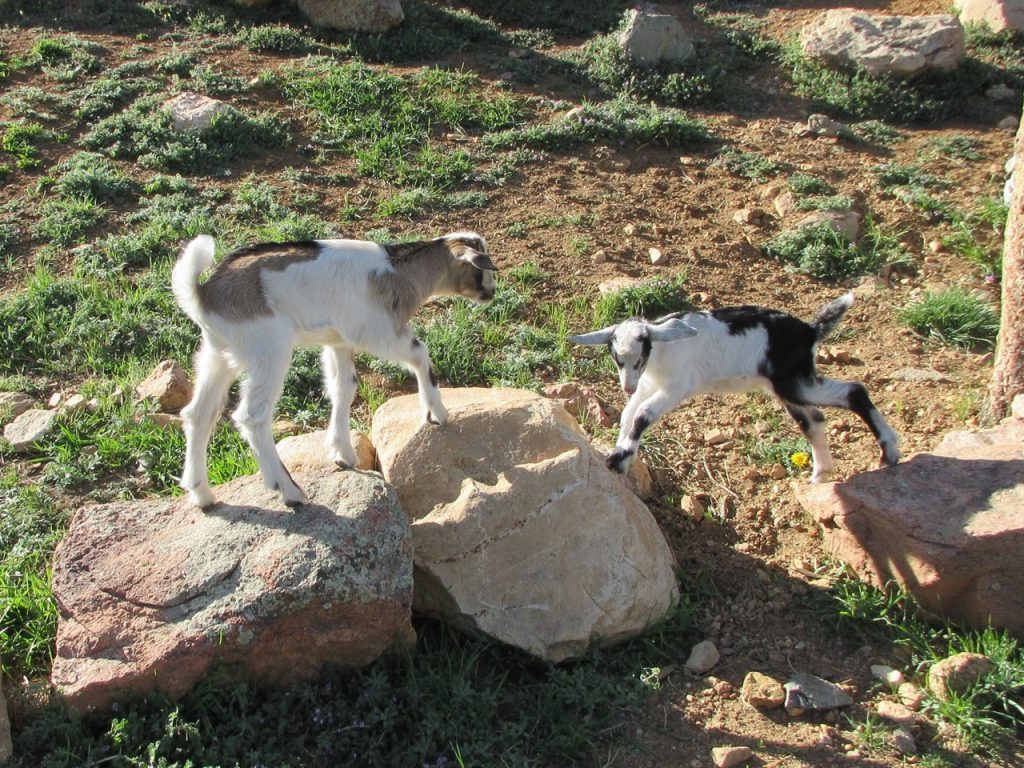 Diamond and Ruby.