Rye Homecoming was today and Phil and I hitched up our chariots for parade! Phil wore his Thor thunder god outfit. The theme this year was pirates, but we didn't know that so we went with the Thunderbolt theme since we can't go wrong with that. The football team is the Rye Thunderbolts or "T-Bolts" as they are known locally.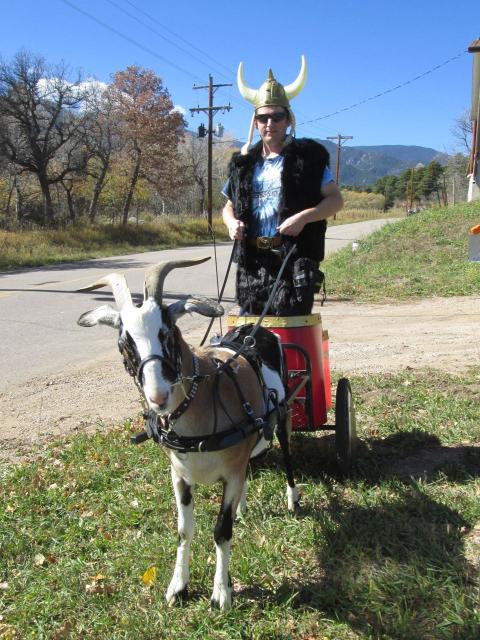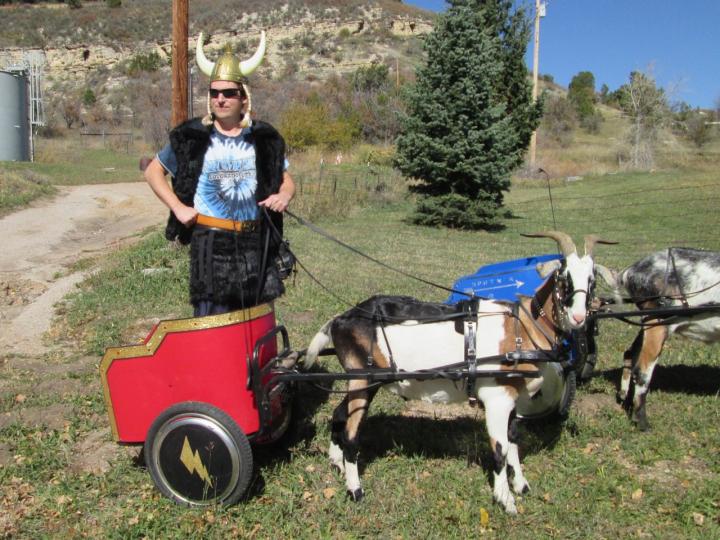 I went with sort of a lady Thor outfit. The T-Bolt's colors are purple and silver so I was going to wear a purple cape with my silver dress until I realized that we used all the purple material to line the coffin in our Halloween goat hearse last year. So I found a leftover scrap and made a sash instead. The wonderful purple wig came from Phil's mother and it was perfect for the occasion!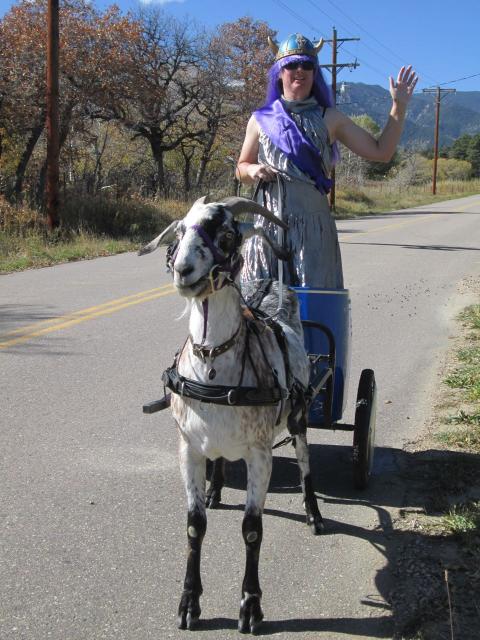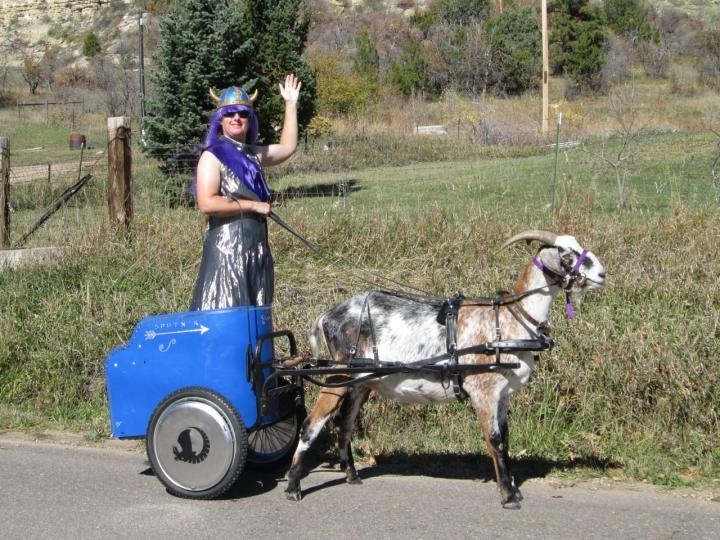 Finn and Sputnik were pretty good considering how little we've driven them lately. I think we've only been out once since the International Goat Days Festival six weeks ago. Sputnik thought it was a race, not a parade, and he kept trying to trot ahead and pass everyone. Luckily he's very good at the "whoa" command but it meant that we went along in short bursts where we trotted and then screeched to a halt before trotting on when the parade got far enough ahead.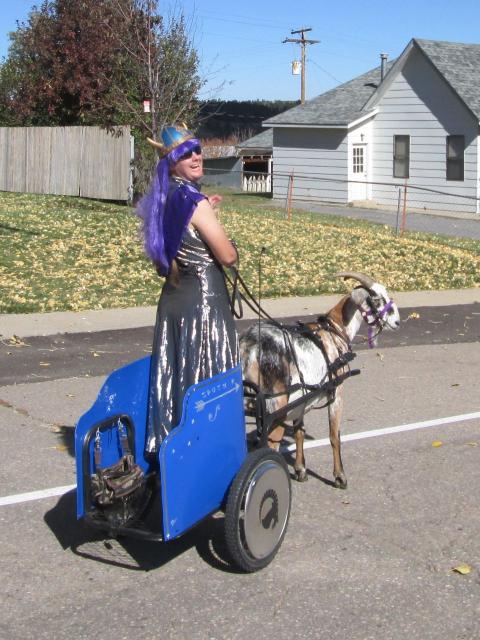 Finn took a more leisurely attitude about the whole thing and almost got left behind a couple of times. Finn loves attention and doesn't mind lingering in the street while people admire him and take pictures.