Today is my birthday so I told Phil I wanted to take the goats for a drive in our new carriage after he got off work. They were very good boys–much better than last week. I think they were just a little rusty last time. Finn had a better attitude today, they worked together better, and there was much less pulling at the bits. We even went up and down a couple of hills and it didn't faze them at all. Phil got out once or twice to take some pictures, but for most of our hour-long drive he rode in the wagon with me.
So here are some photos to make you all jealous. Neener-neener-neener!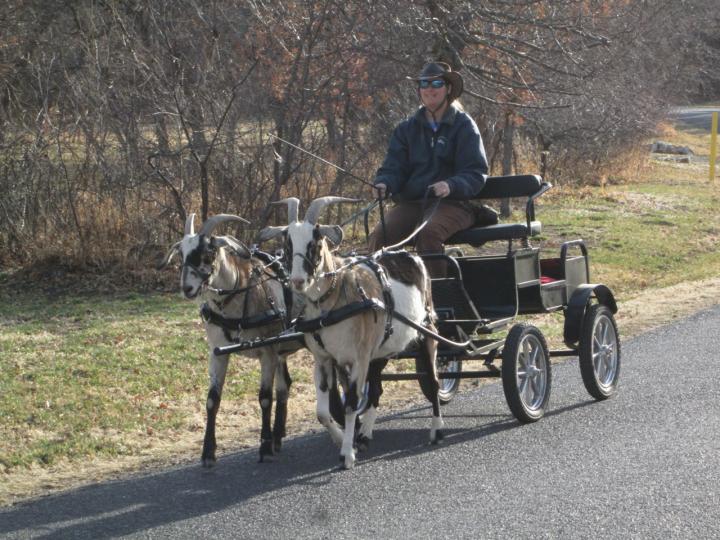 Phil and I got out before we reached the truck and led the boys the rest of the way. I try to make sure we always disembark someplace besides the truck so it's not quite such an attractive nuisance.