ALL the babies are old enough to go for walks with the big goats now! Altogether we've got sixteen wild and wooly goats charging around us like racehorses. That's a lot of flapping ears!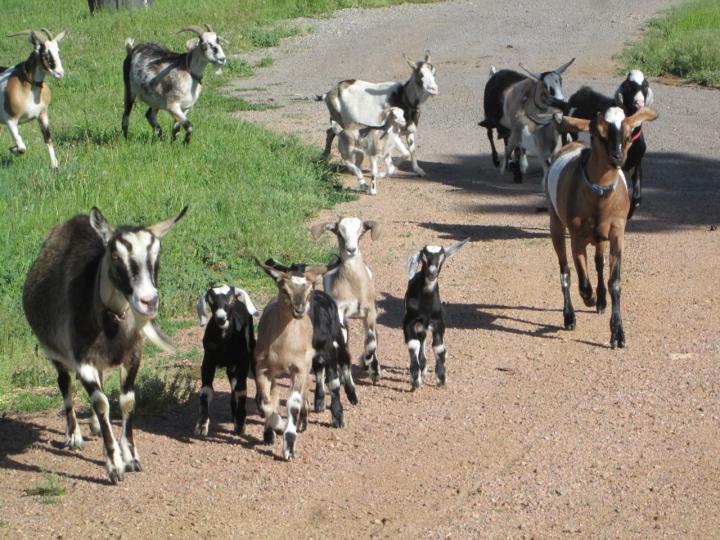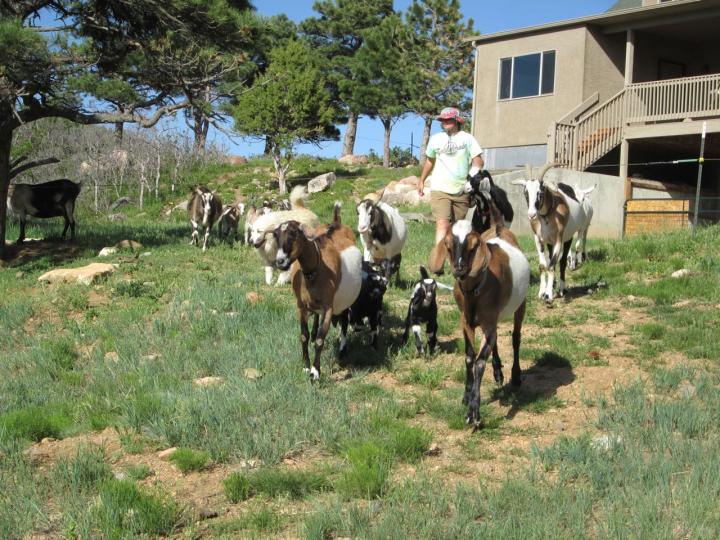 Nubbin's kids are starting to hold their own with their big, rowdy older cousins.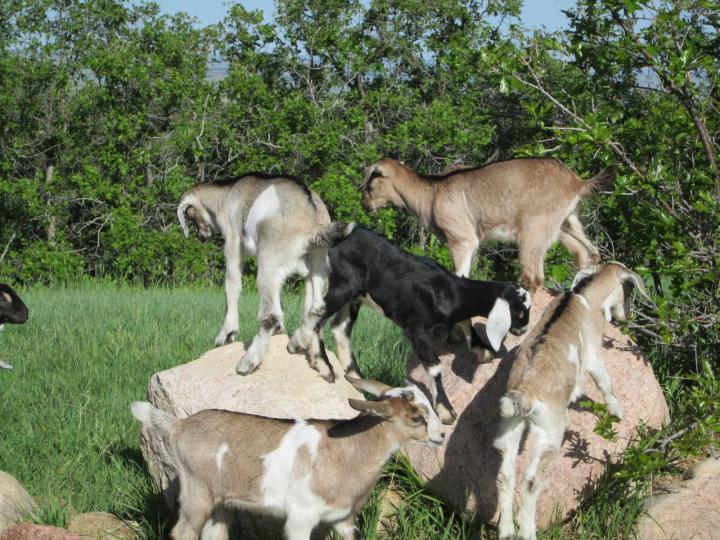 Nubbin's crew had their first walk this past weekend.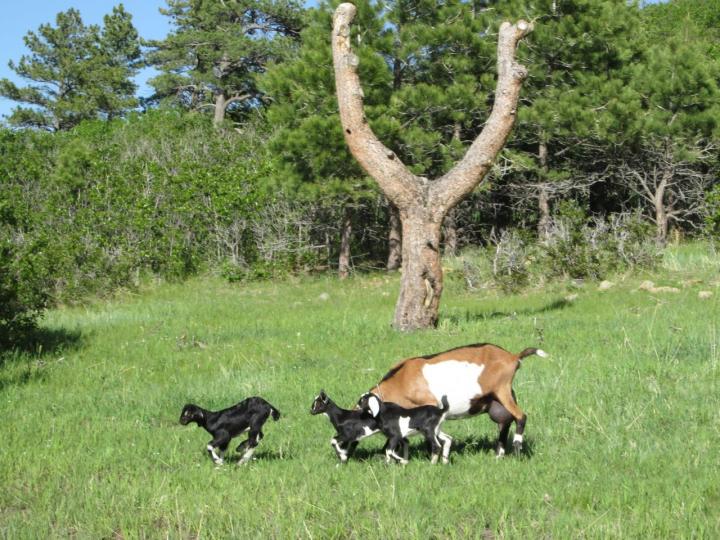 I think they had fun. "Fly Tornado! Fly!"