I have done an absolutely dreadful job of keeping this blog up-to-date this summer and to my faithful readers I do apologize.  It's been an exciting summer and we've enjoyed these nine kids very much, but I did not get as many photographs as I usually do. In fact, most of them will fit right here in one post!
Little fuzzy-bottons, Butterfly, George, and Zelda all in a row at the end of May.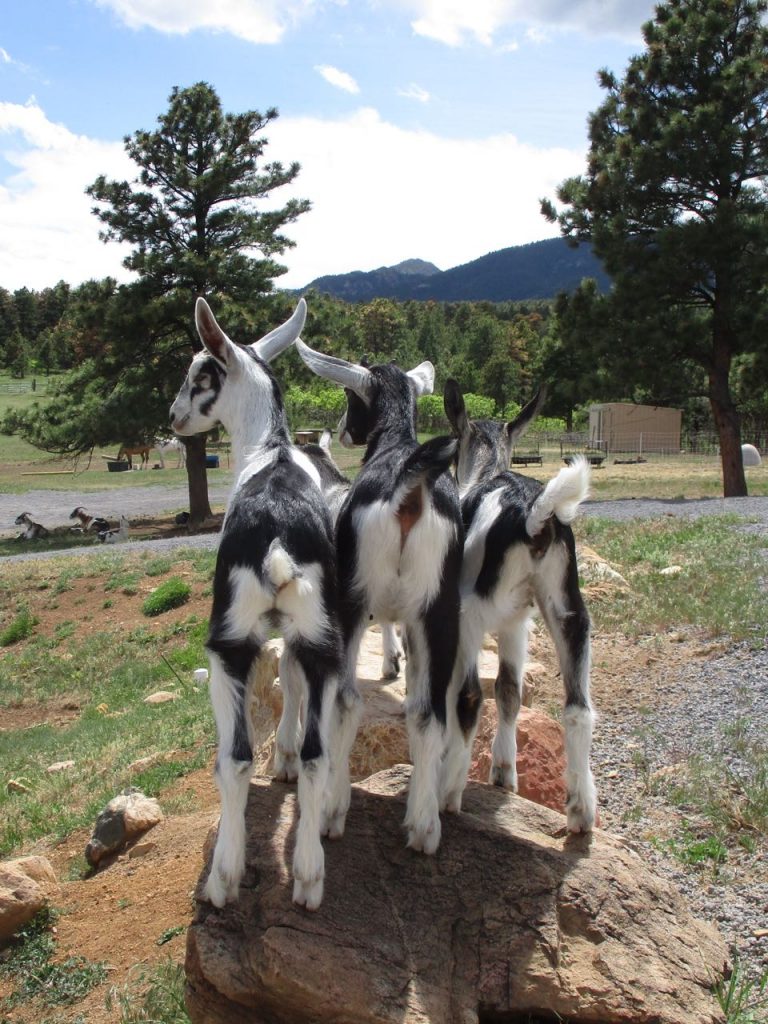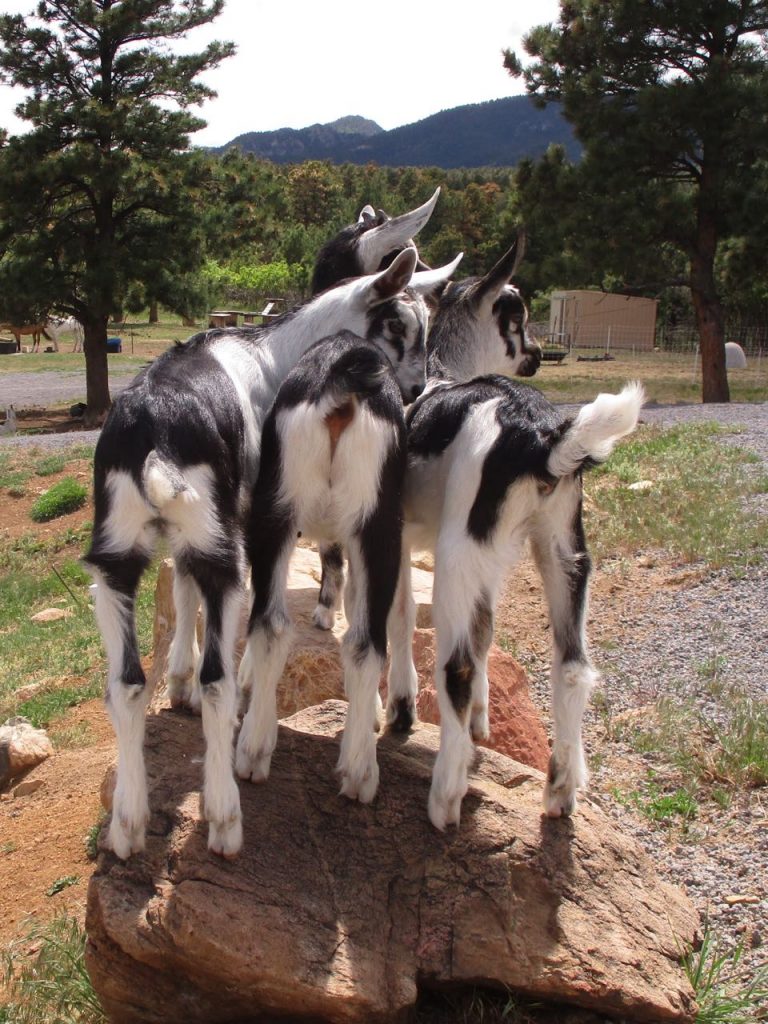 Zelda!!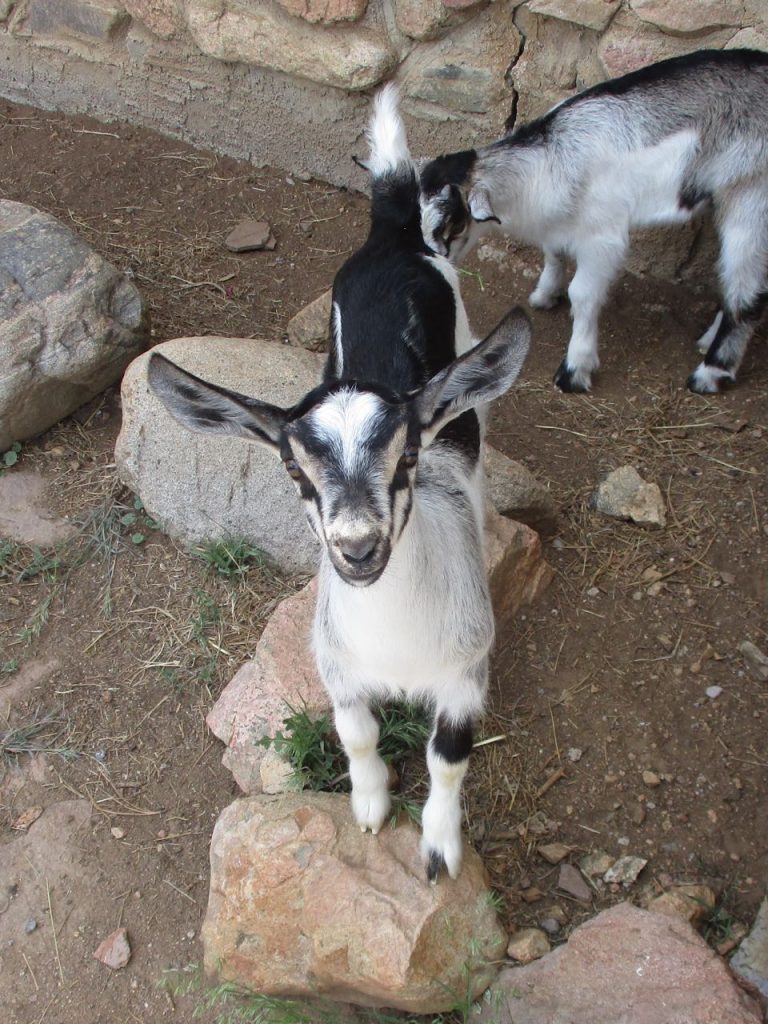 Little pipsqueak Skipper at just a few days old. I love those wattles!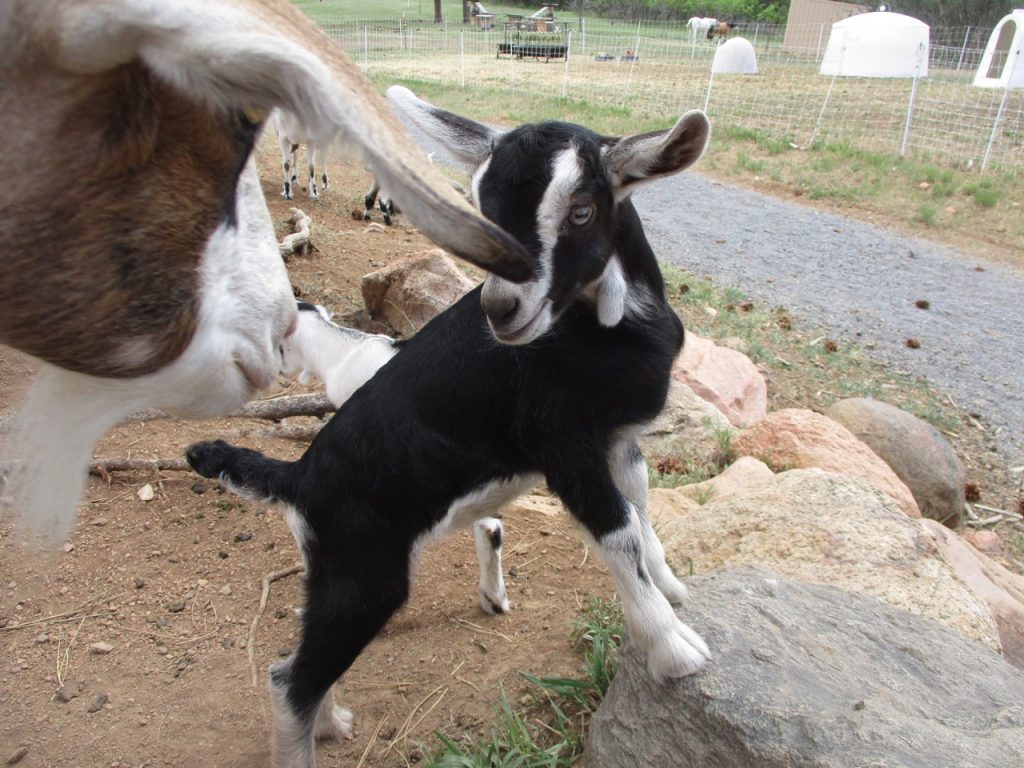 Coral is a proud mama. And I'm not sure how she does it, but even at three years old she still looks like a baby herself.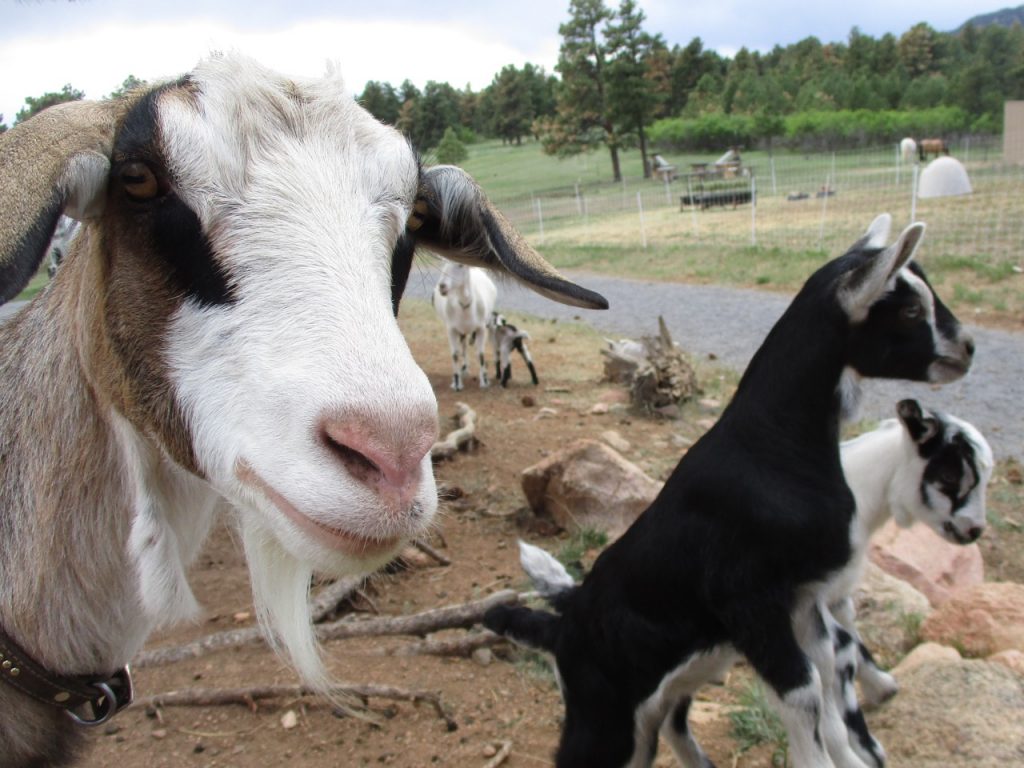 Baby scout. He looks a lot different now at three months old!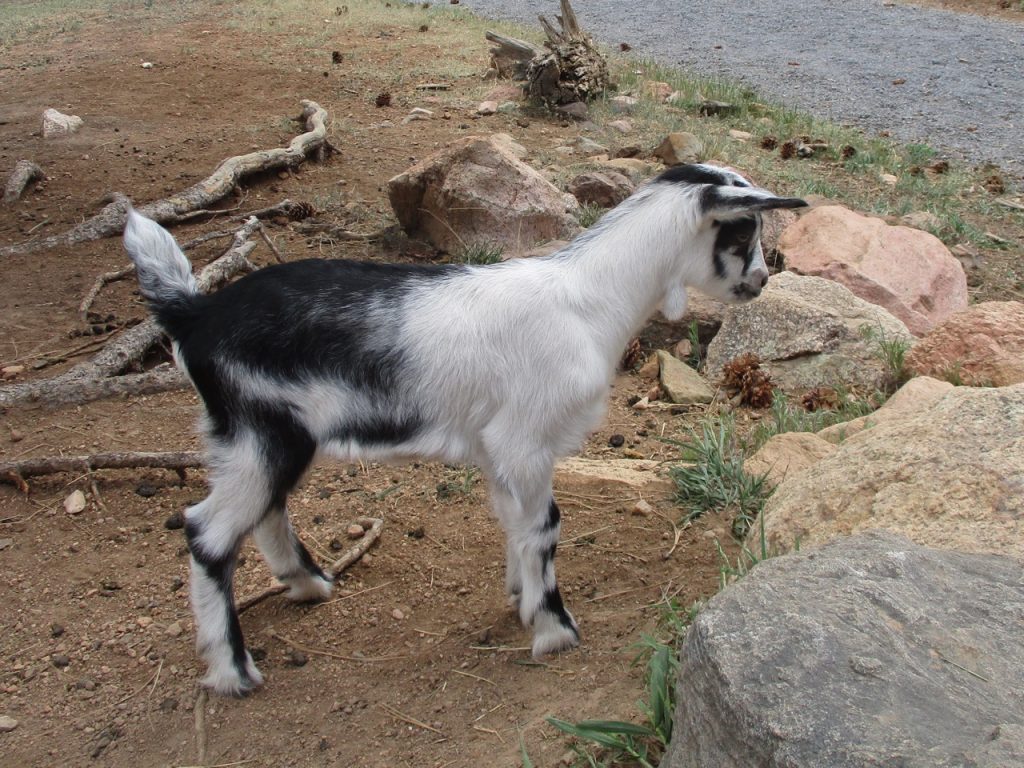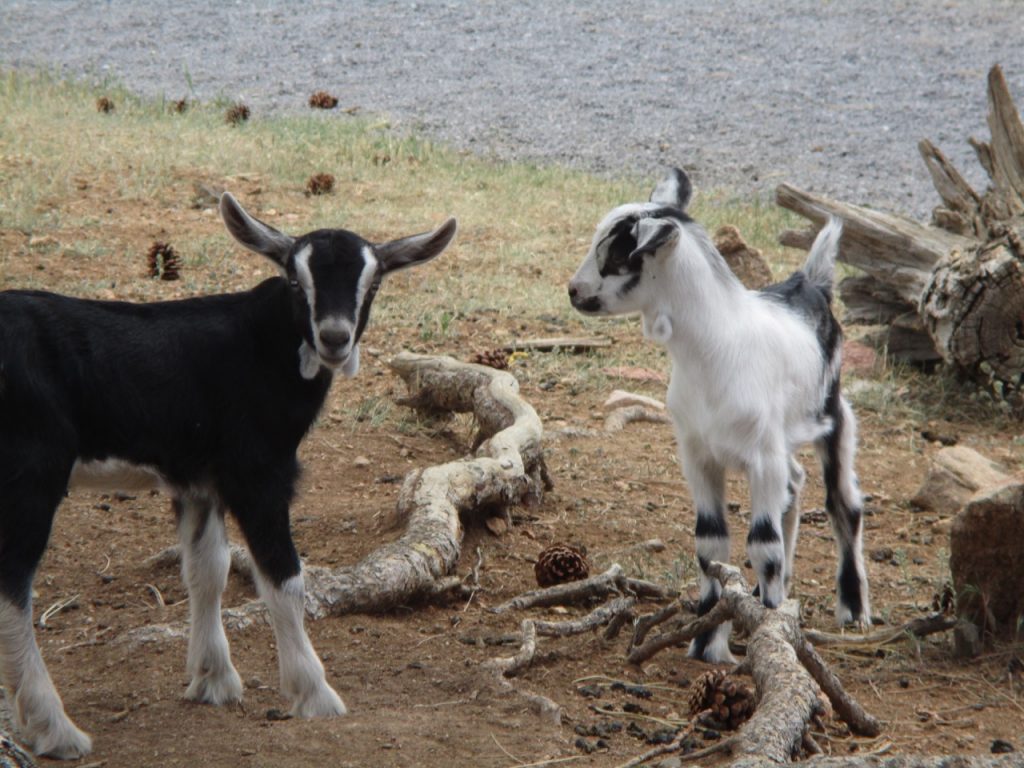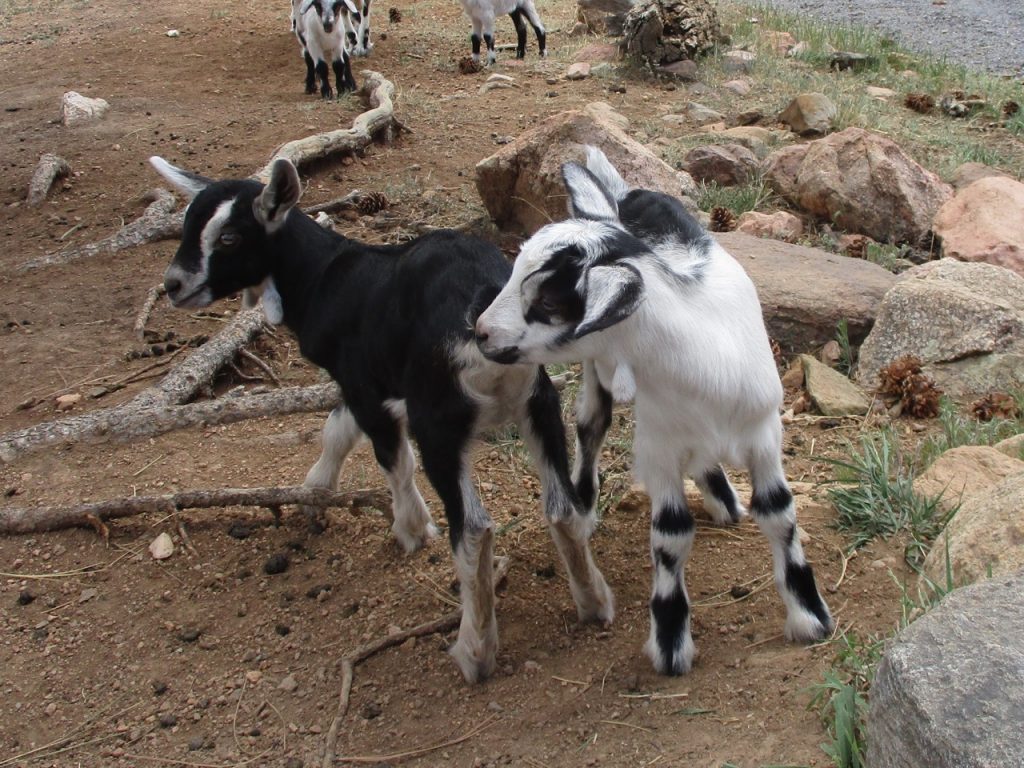 Sunflower is one of our most adventurous and outgoing kids. Here she is at about a week old, boldly introducing herself to Snowball.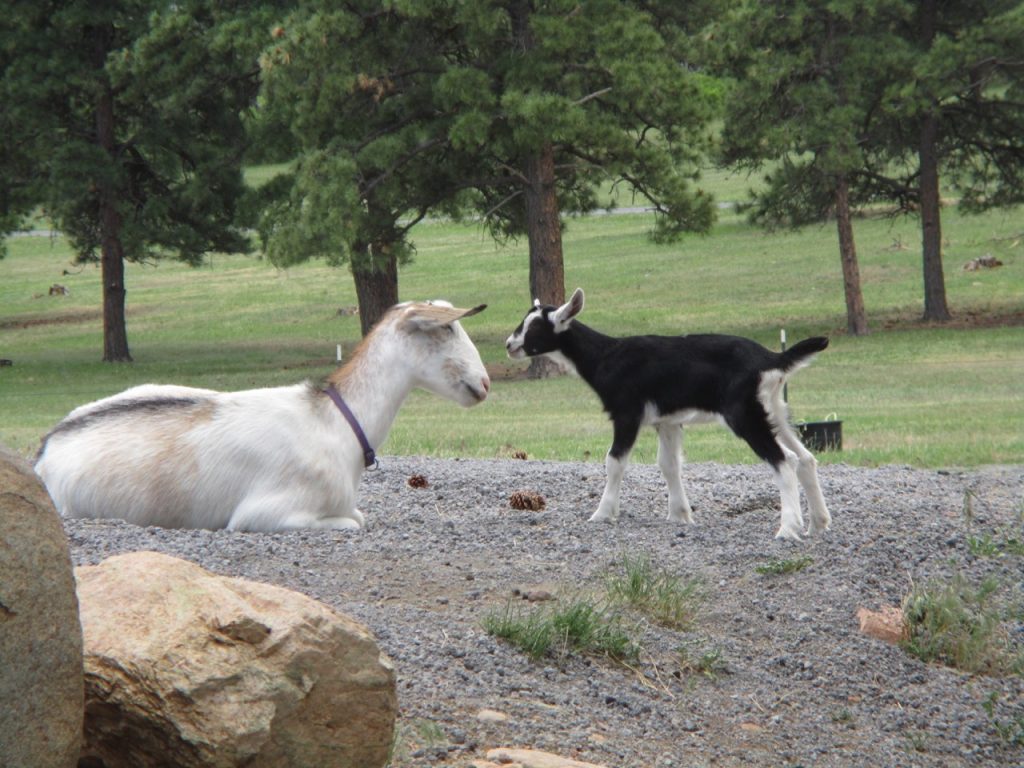 Zelda adopts an interesting sleeping posture! Can this be comfortable?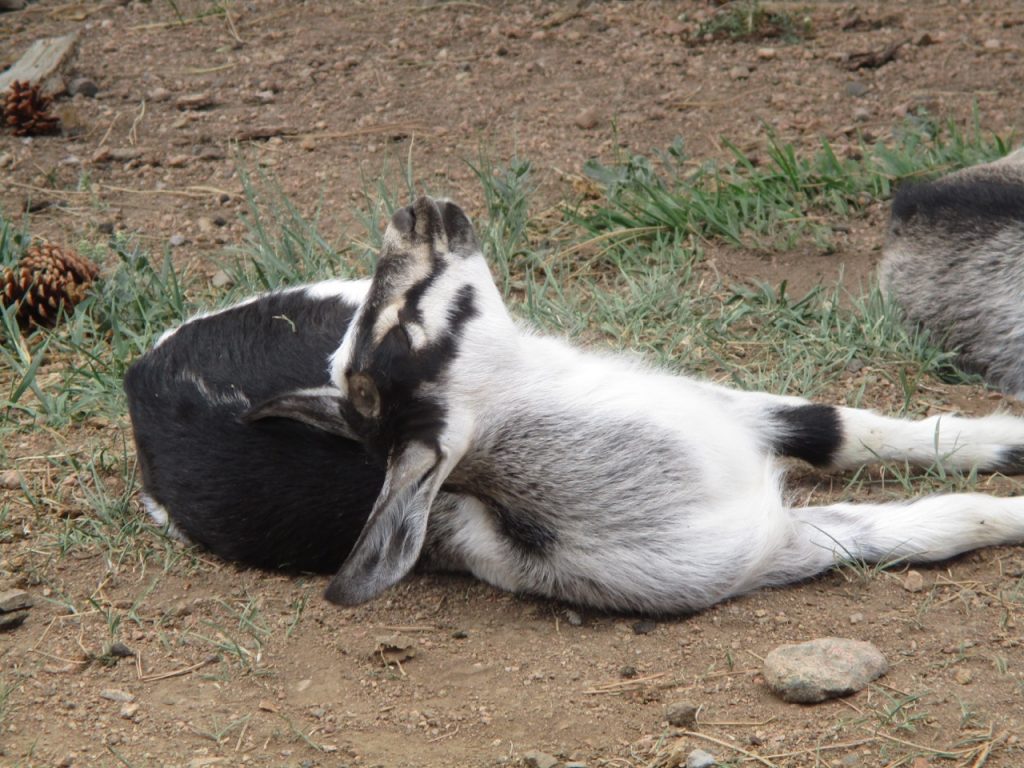 Sonic definitely looks comfortable here! And he also looks a little like Jabba the Hutt.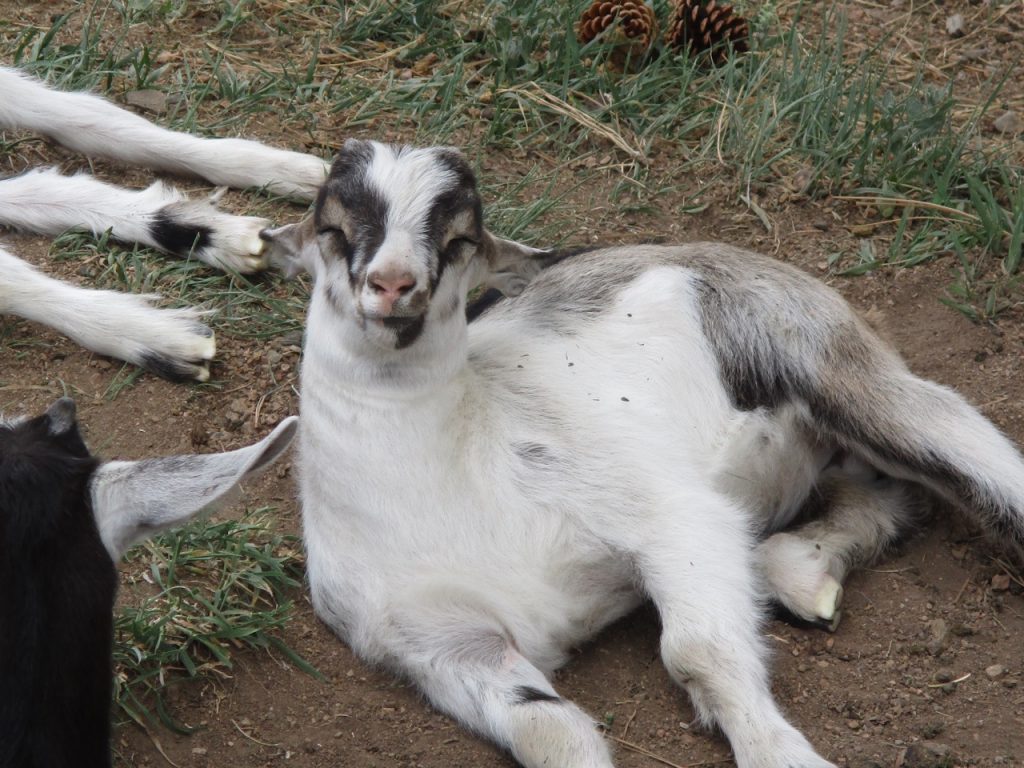 These goats look dead.

"Just checking."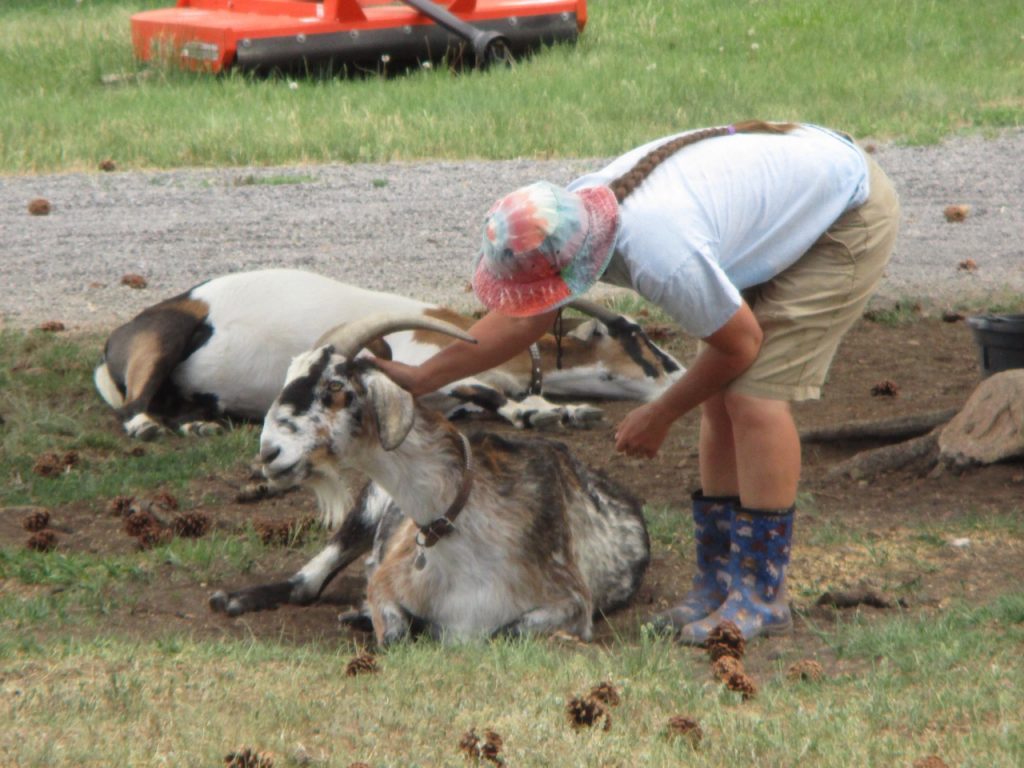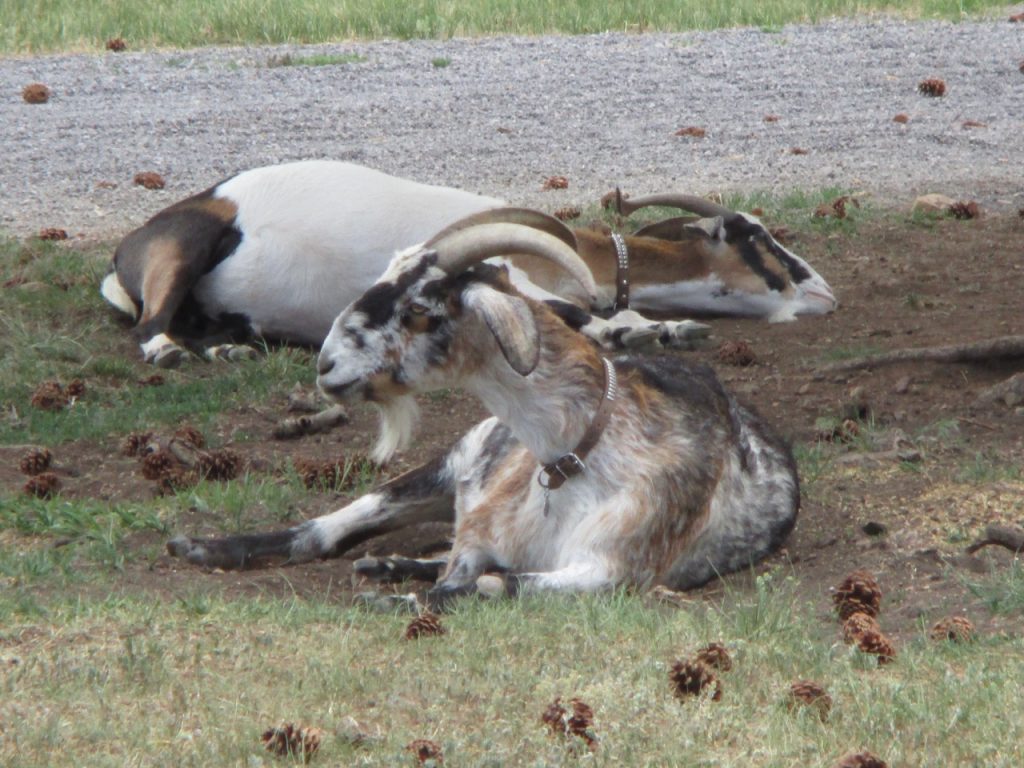 George and Butterfly have always been very close.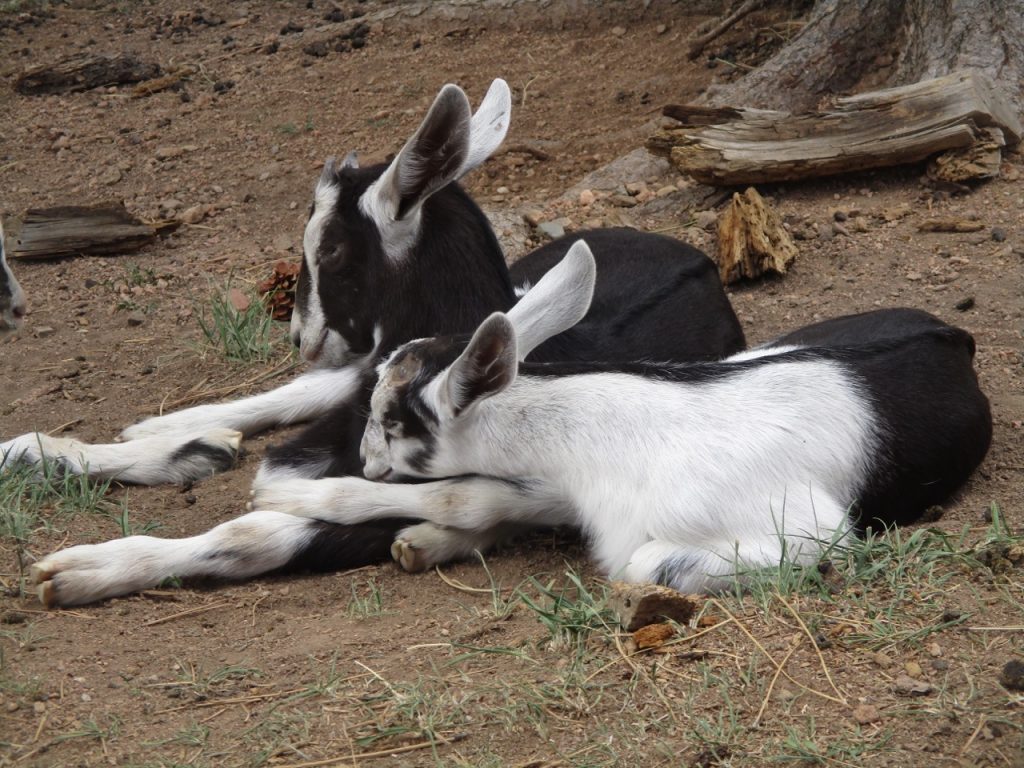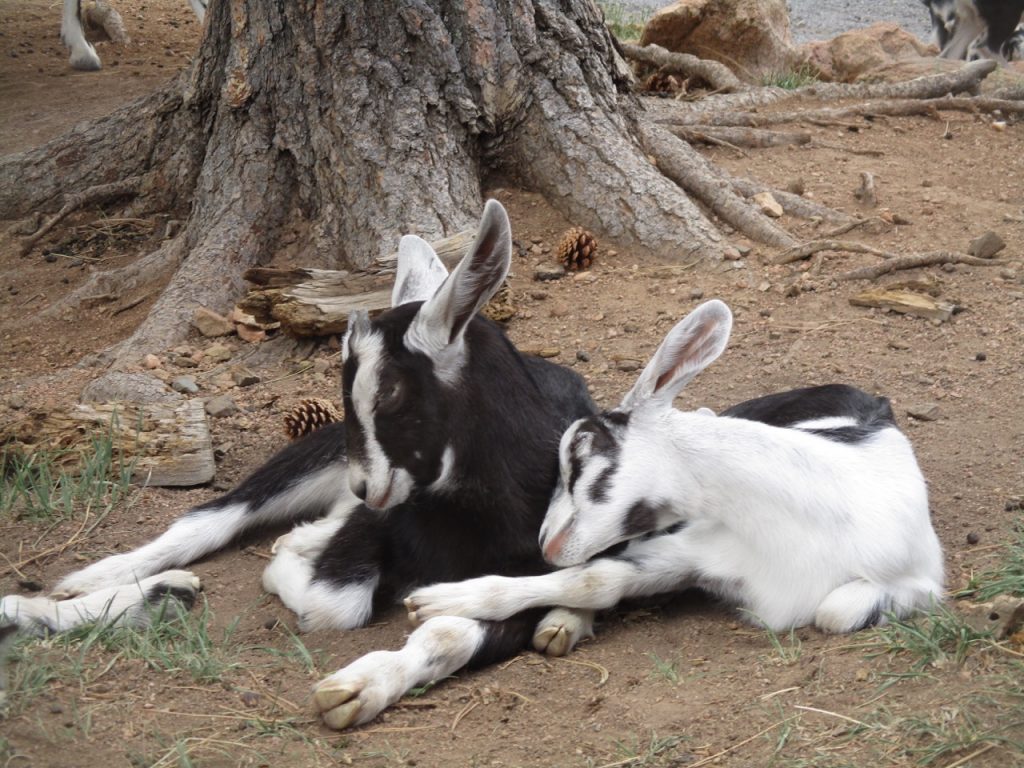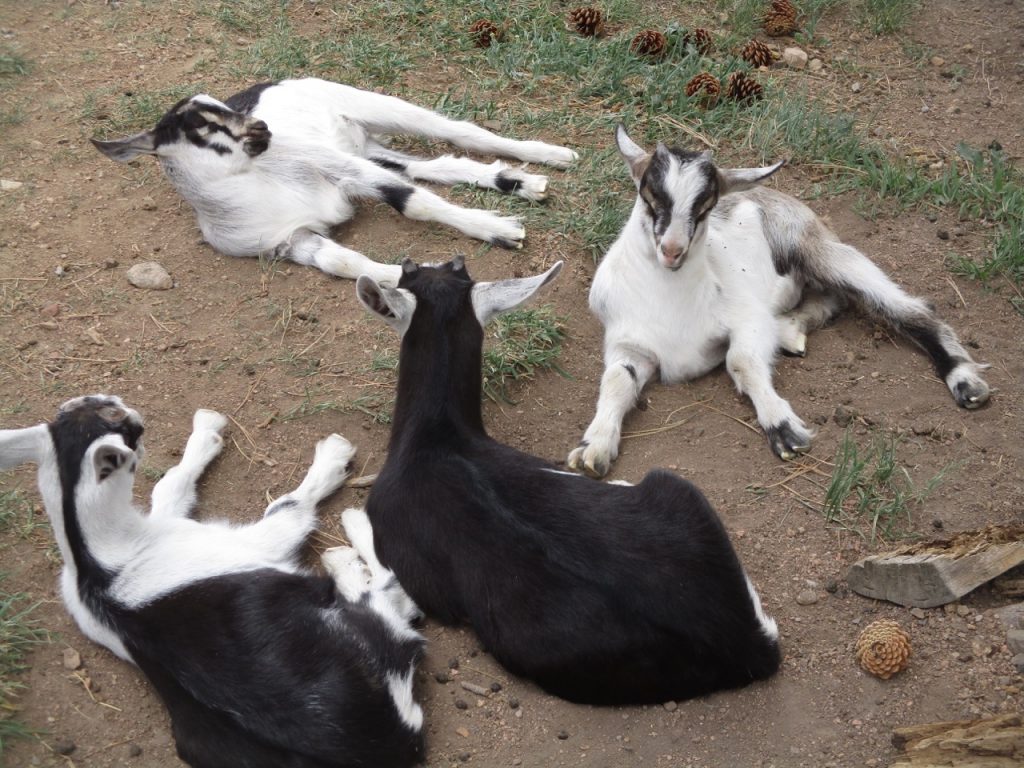 Little Ziggy is the sweetest of them all. And since she is also the smallest, it means we were able to pick her up and cuddle her a lot longer than the others.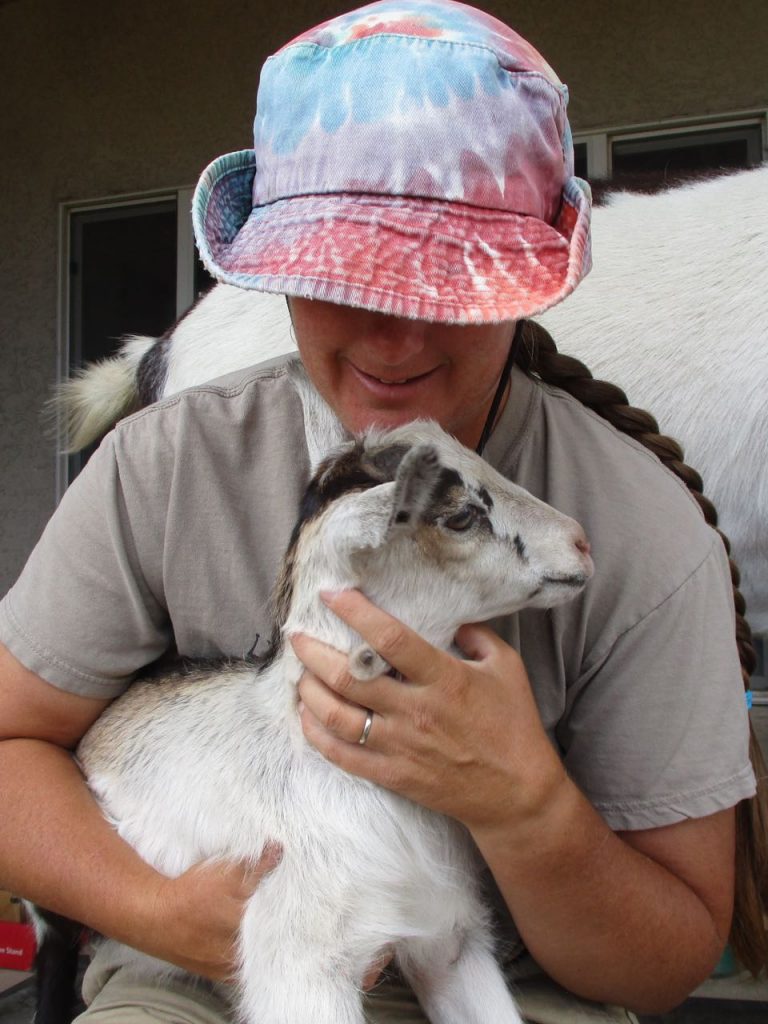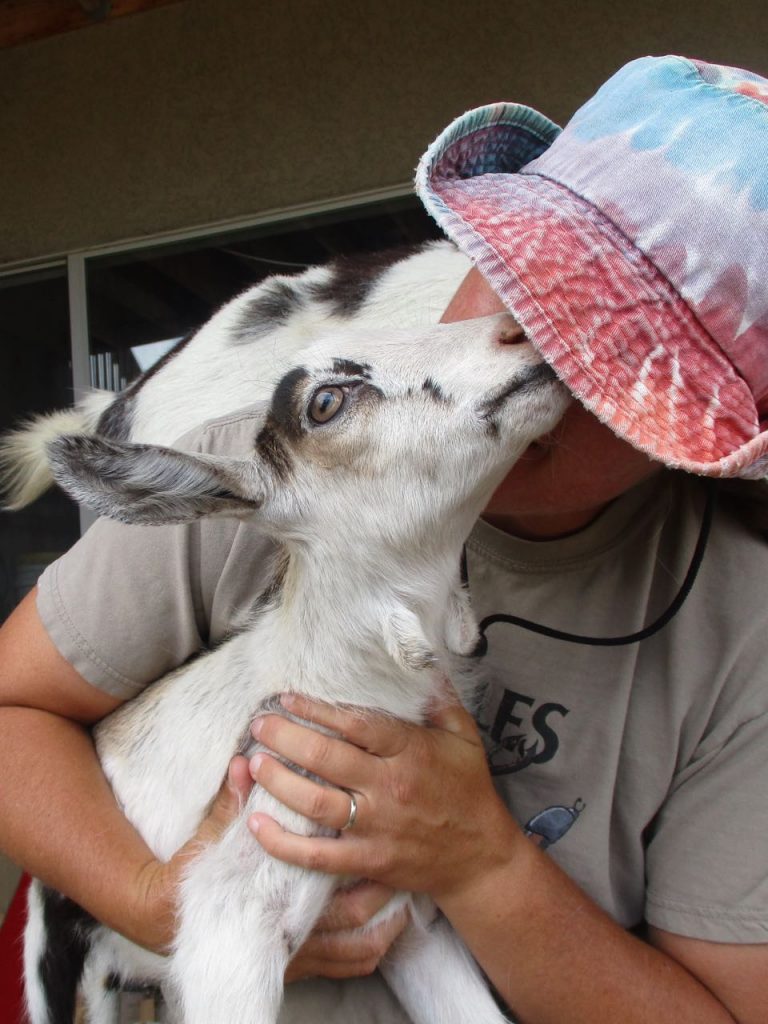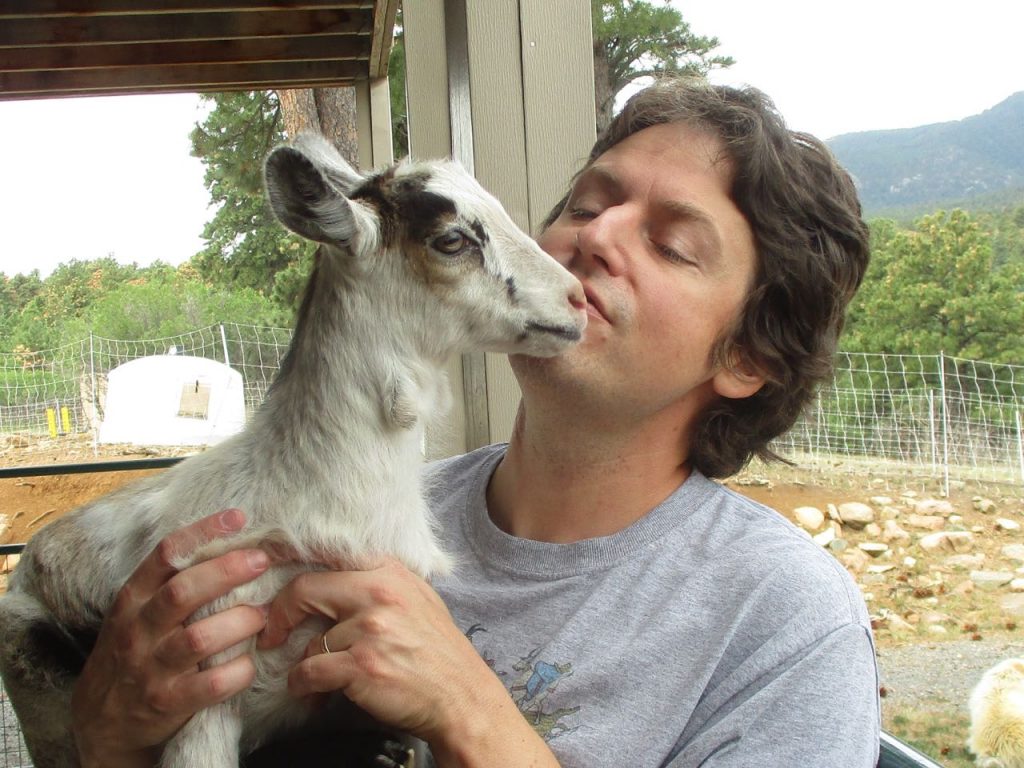 Scout came up on the porch and enjoyed the swings one afternoon.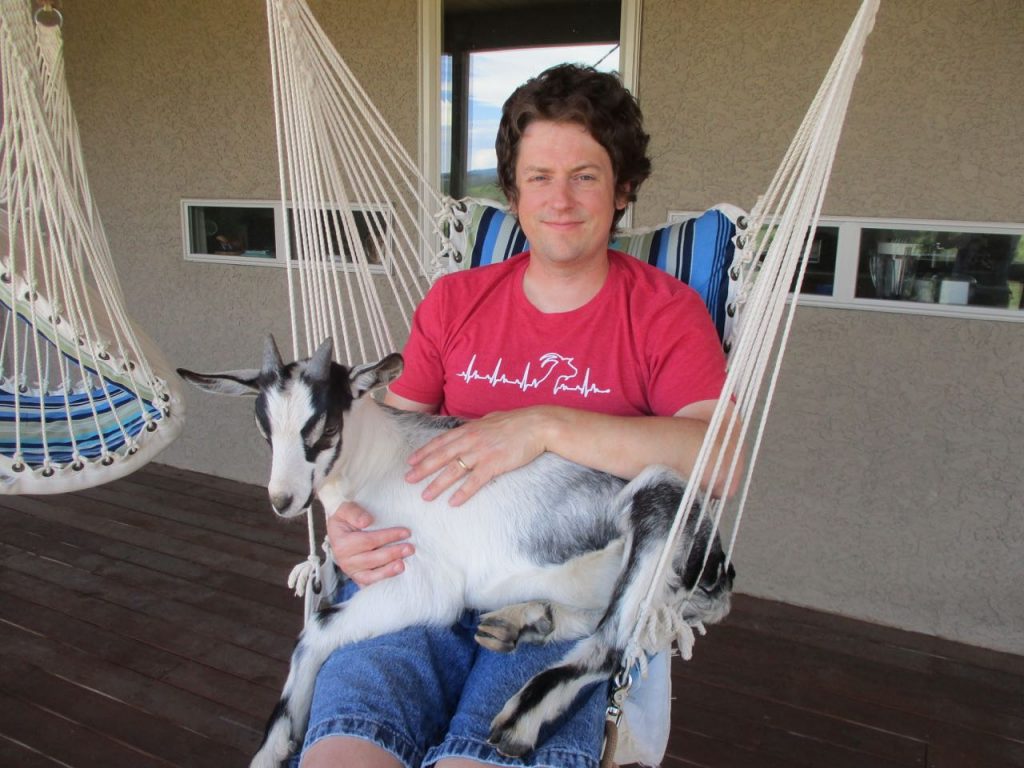 I love the markings on this guy's face!