Sputnik's bottom aside, I loved this mountain with its terraced slopes. Apparently the snow would build up and then melt all at once and flood the plain below every spring, so terraces were dug in the mountainside in the early 1900's to slow down the water flow.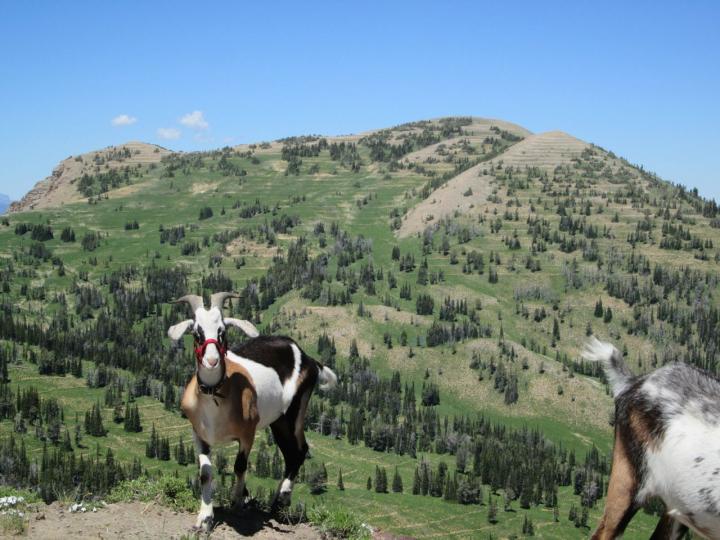 I can't remember whose goat this was, but he looked very classy with the saw perched on top!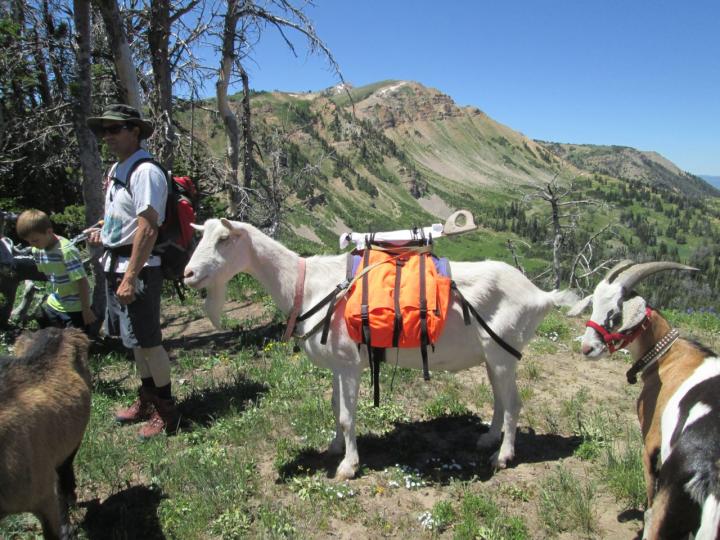 Look at that grin on Cuzco's face!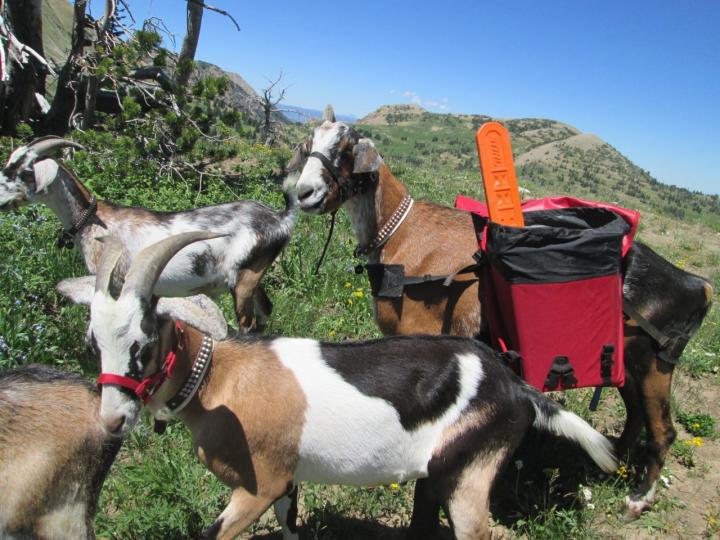 We didn't have many logs to clear, so when I finally broke out the chainsaw to remove one it was a major event.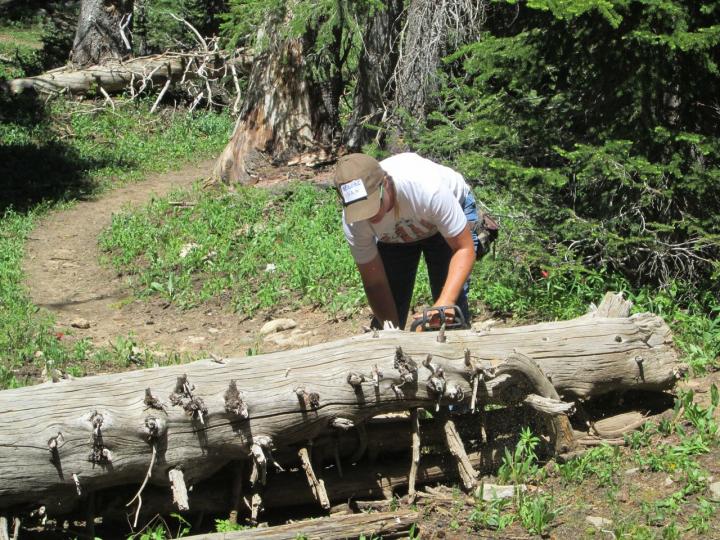 Cuzco was thrilled to have the all-important job of carrying the chainsaw, but when we turned back toward home I decided that there was no need for the old fellow to wear himself out–not when there were several much younger goats on the hike who were perfectly capable of taking his load. So we gave the chainsaw to Romeo to take back to the trailhead. He did an excellent job. Cuzco still wore his pack so he wouldn't feel snubbed, but he carried it mostly empty. I love the toothy grin on that goat on the right!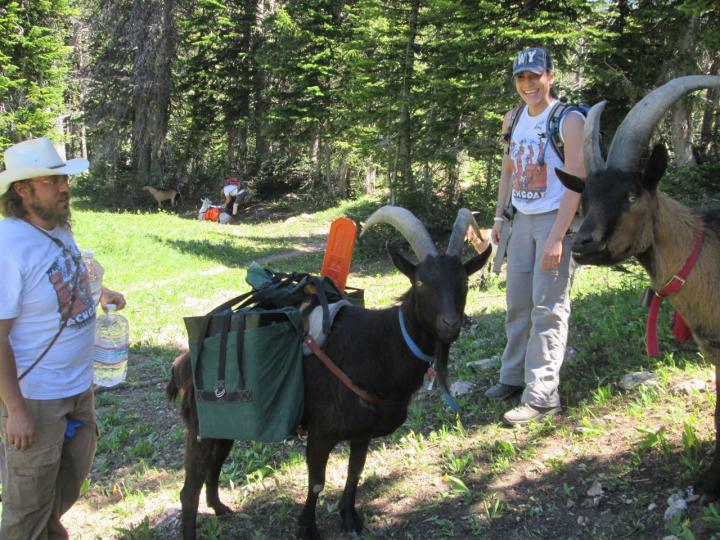 I can't resist ending without a picture of Cuzco striking a regal pose. He had every right to be proud of himself that day. He carried a respectable load on a hot day over rough terrain and never lagged or complained even though he'd spent two days previous riding in a trailer. What a good boy!