I spent the afternoon of July 3rd primping and polishing Finn and Sputnik to a high shine. The smoke from a nearby wildfire dimmed the sun and prevented the camera from catching the gloss in their coats and on their horns. I used hoof polish on their horns to darken them and give them a glossy sheen.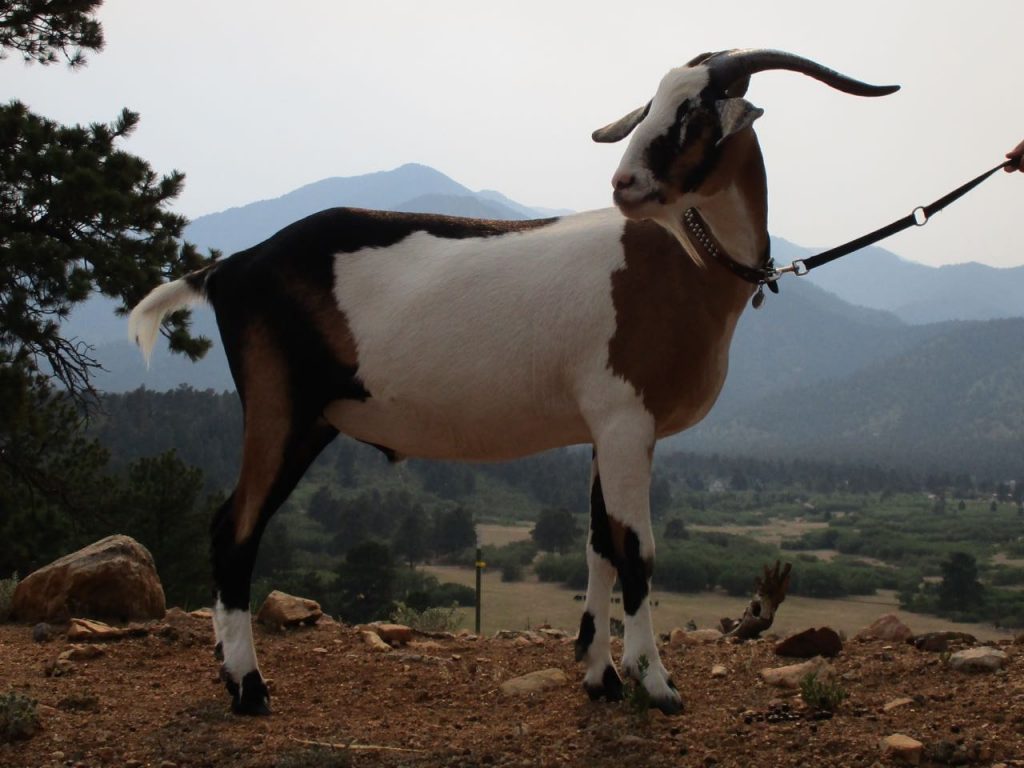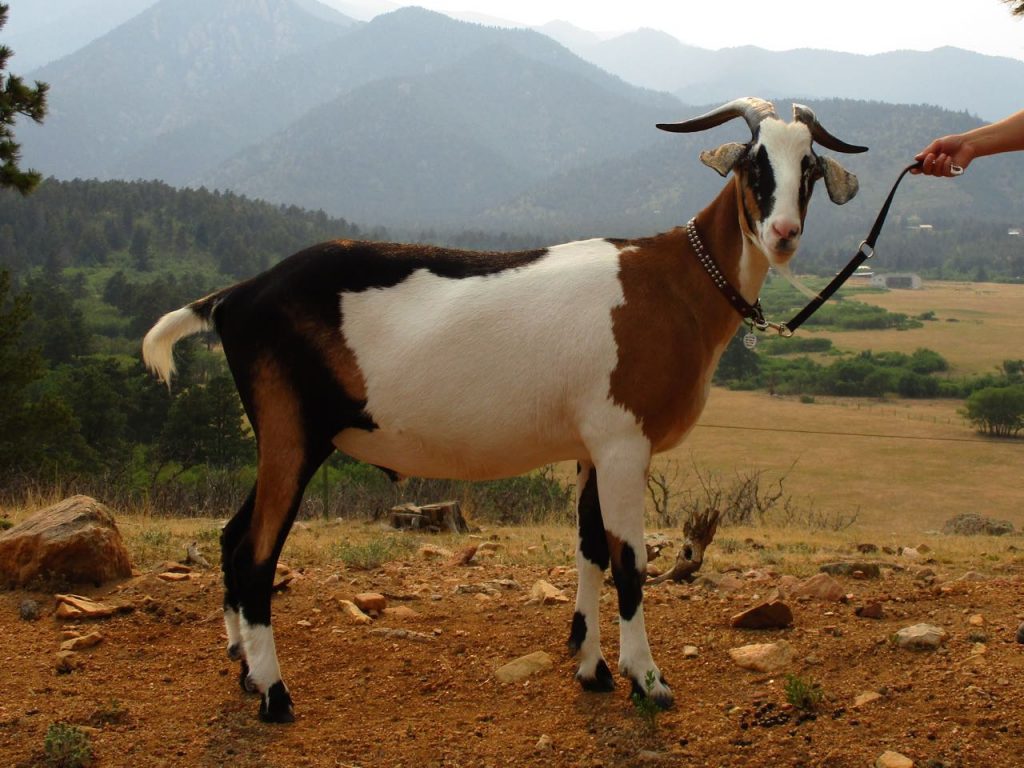 Sputnik sure knows how to rock those spots! When he's freshly bathed they  really "pop"!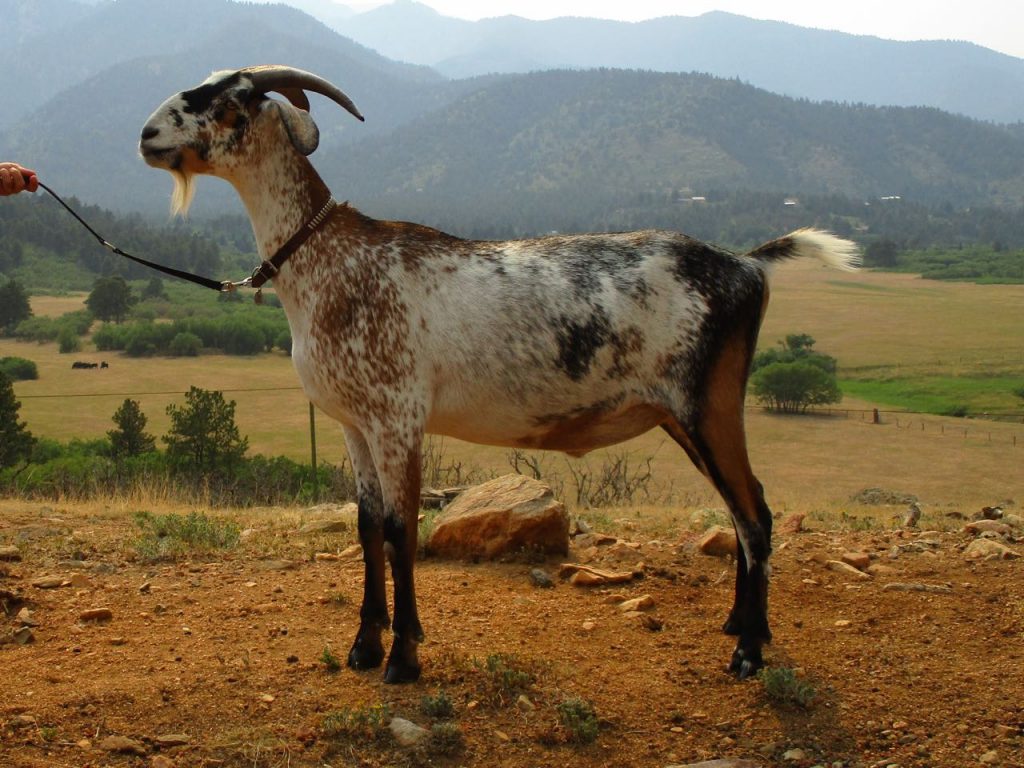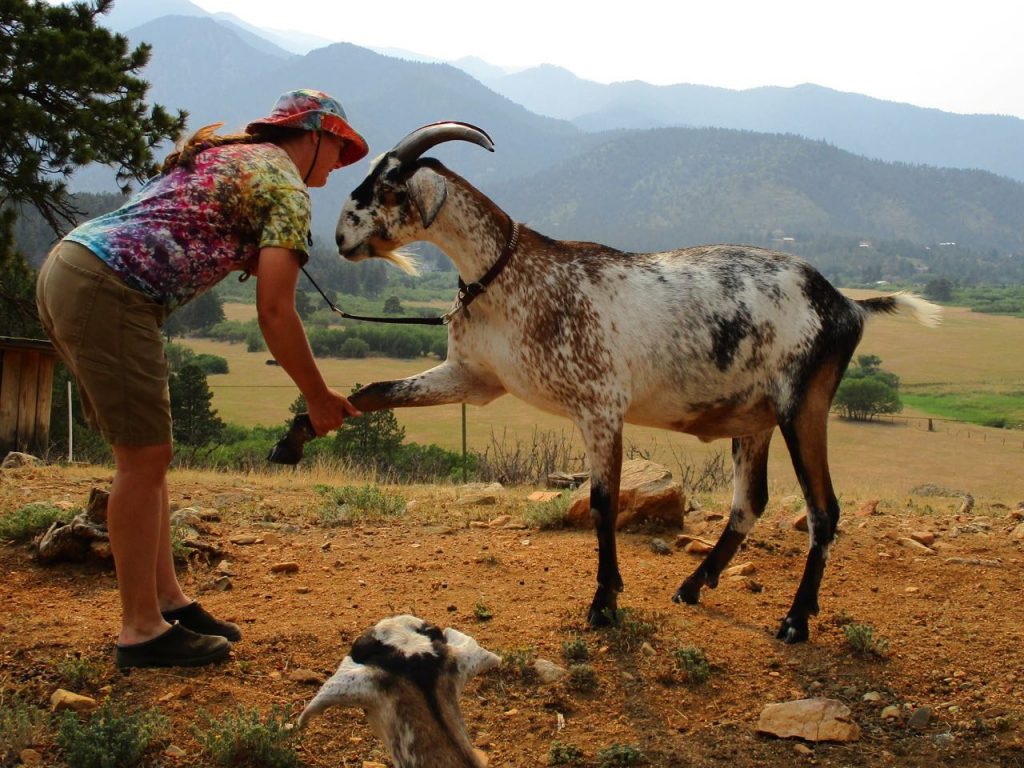 Sputnik is funny. He's the only goat I know who LOVES to be bathed. Petted, brushed, scratched? No. But sprayed with water and shampooed? YES! He especially loves to be sprayed in the face. He also likes to eat the shampoo and the suds off the surface of the wash water. He's a weird goat.