Since rain was in the forecast this afternoon, Phil and I took our hike this morning. We chose the Greenhorn Trail, and–who's that peeking at us from behind Finn??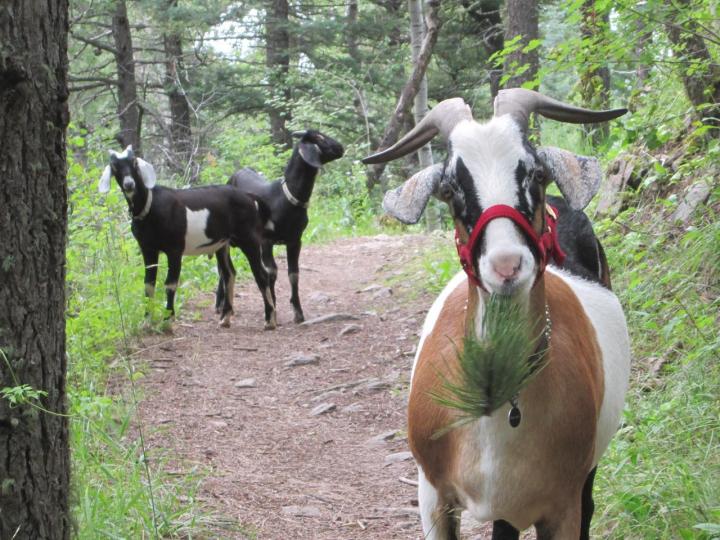 Why, it's Tornado and Storm!! Yep, we decided to bring a couple of the Nubblets for their first hike today! These two are going to a new home together once they are weaned and we want to make sure they are at least introduced to the idea of hiking. This was their first time away from their mama and brother and there was a lot of weeping and gnashing of teeth in the beginning. They had a tendency to lag far behind crying, and then eventually race to catch up when they realized we weren't coming back for them. I found that it was quicker going if I kept one of them on a leash so they would keep up.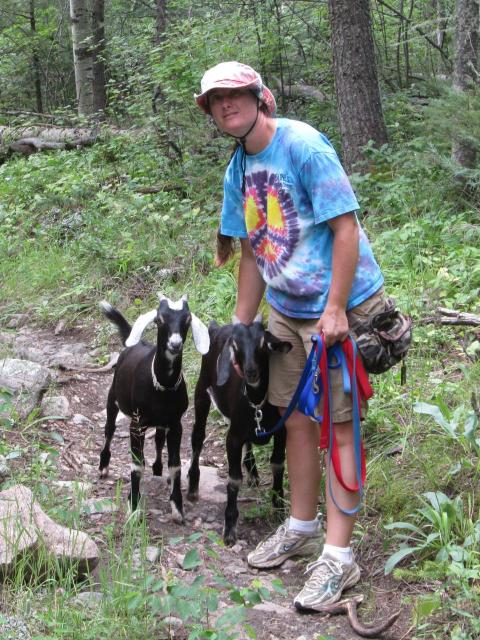 Tornado and Storm even had their first experience crossing water. I'm not sure they learned anything except, "It's wet". I had to drag them each across one at a time. There was very little voluntary walking. They could have followed me across on the stepping stones (my feet stayed dry!), but instead they preferred to use the rocks to brace themselves against the pull of the leash. This usually ended with them sitting down in the water and getting not only their feet but also their bottoms wet.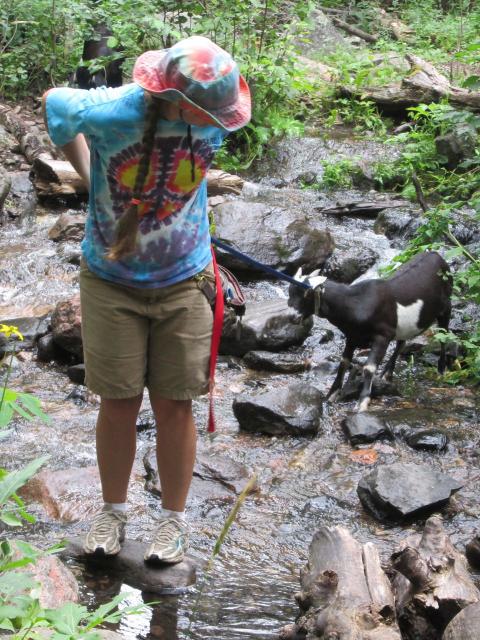 And now it's Storm's turn.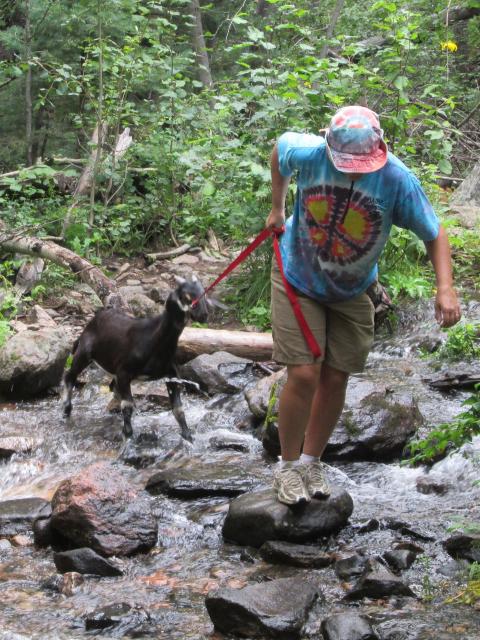 Finn demonstrated one way to cross without getting wet. The Nubblets did not follow his example I'm afraid.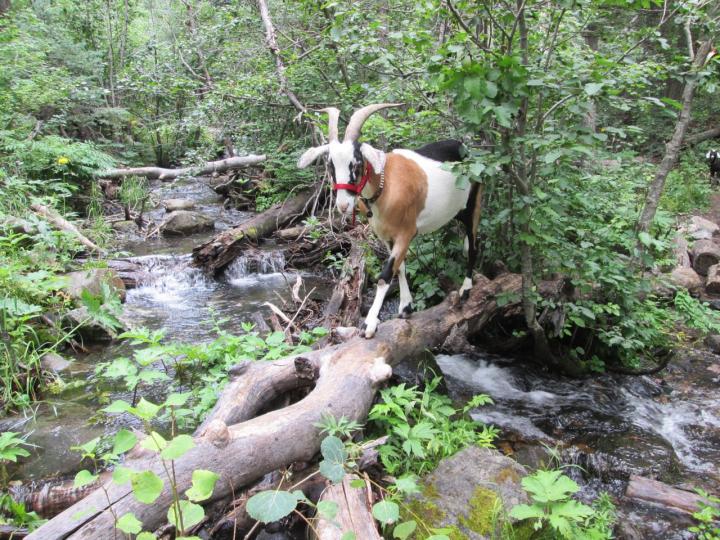 We got sprinkled on during the hike, but not enough to make us wet. The big rain didn't start until around 5:00 this evening–just in time for Phil and I to get soaked putting everyone to bed.