Our final hike in Utah was to Upper Calf Creek Falls. It was a lovely and much less popular trail than the lower falls. I wish we had brought our swimsuits, but the water was COLD, so I'm not sure how long we would have played in it in any case. We toyed with the idea of throwing goats in since we've heard so many proud testimonies of swimming goats on these forums, but we decided that would be just plain mean.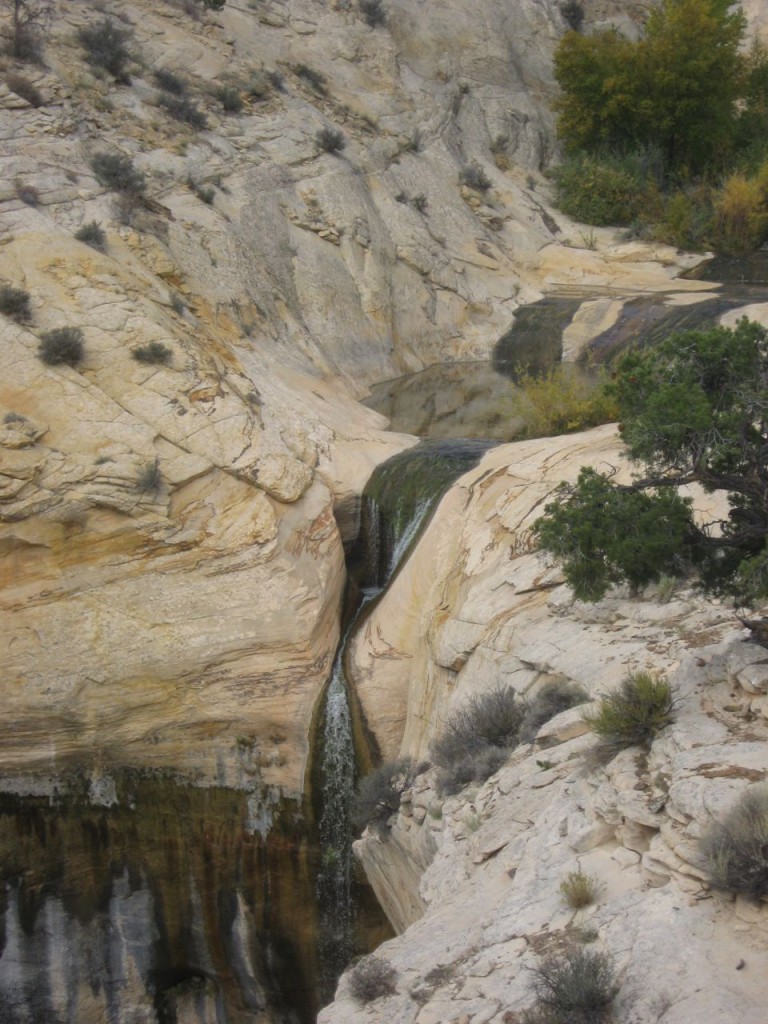 Contemplative Phil by the pool above the falls. We loved the colors in the rocks.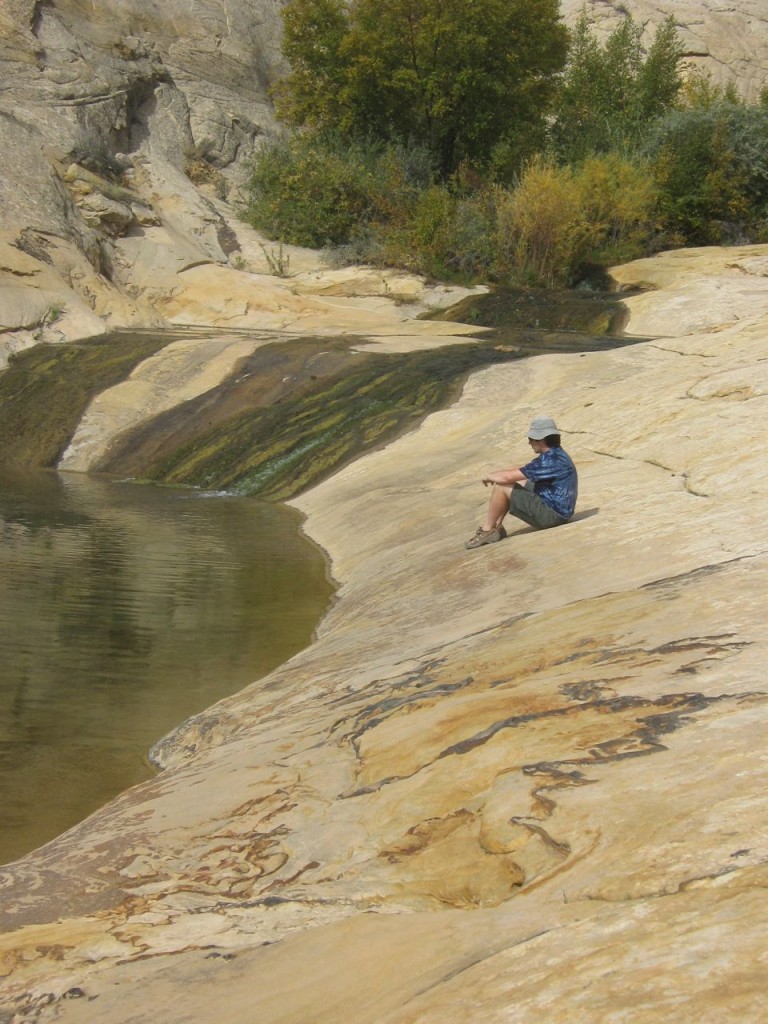 Because every photo is better if it has a goat in the foreground: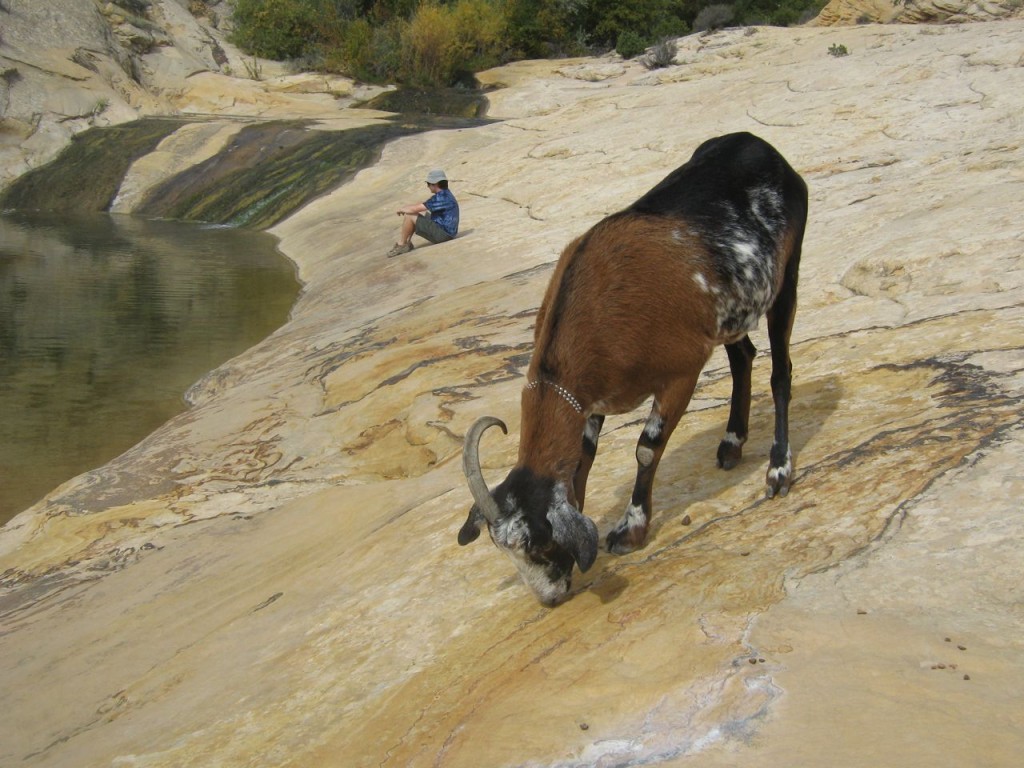 Bigfoot wuz here.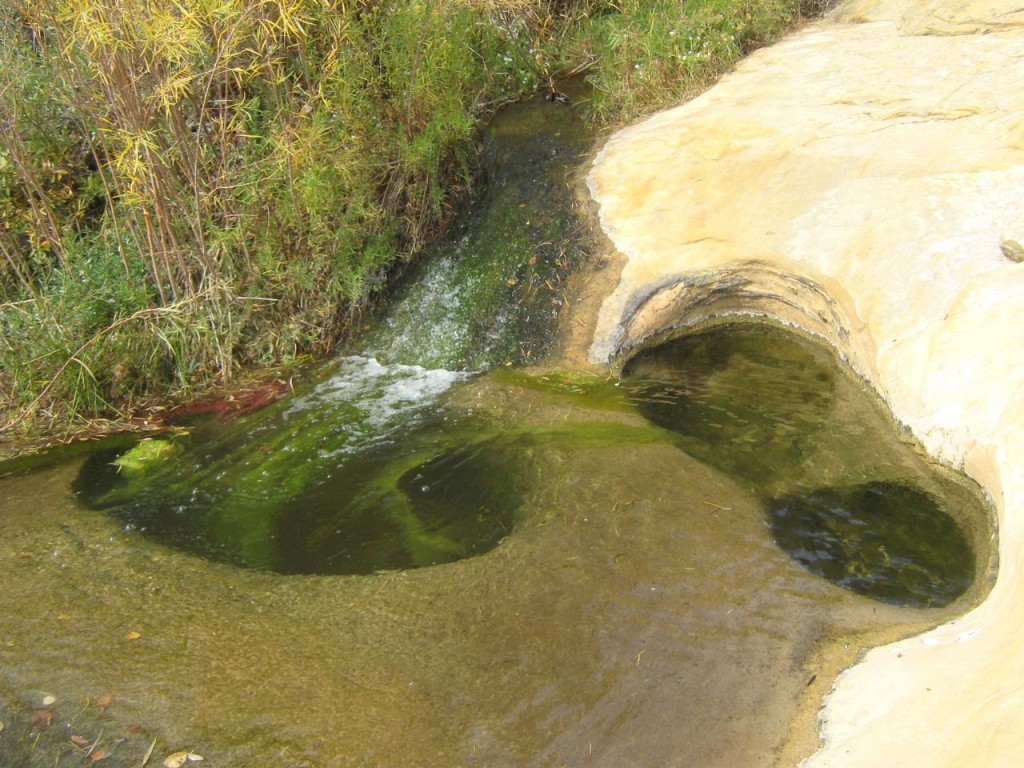 There was another pool with a small waterfall a short way above the first. It was secluded and we would never have known it was back there if we hadn't been told. It was a great spot for swimming–there was a perfect leaping spot about twelve feet above a deep, clear pool. But due to the fact that we did not bring swimsuits, we only took a brief dip. It was quit cold and we shivered back into our clothes right away lest we frighten unsuspecting fellow tourists. The goats did not approve of such scandalous activity.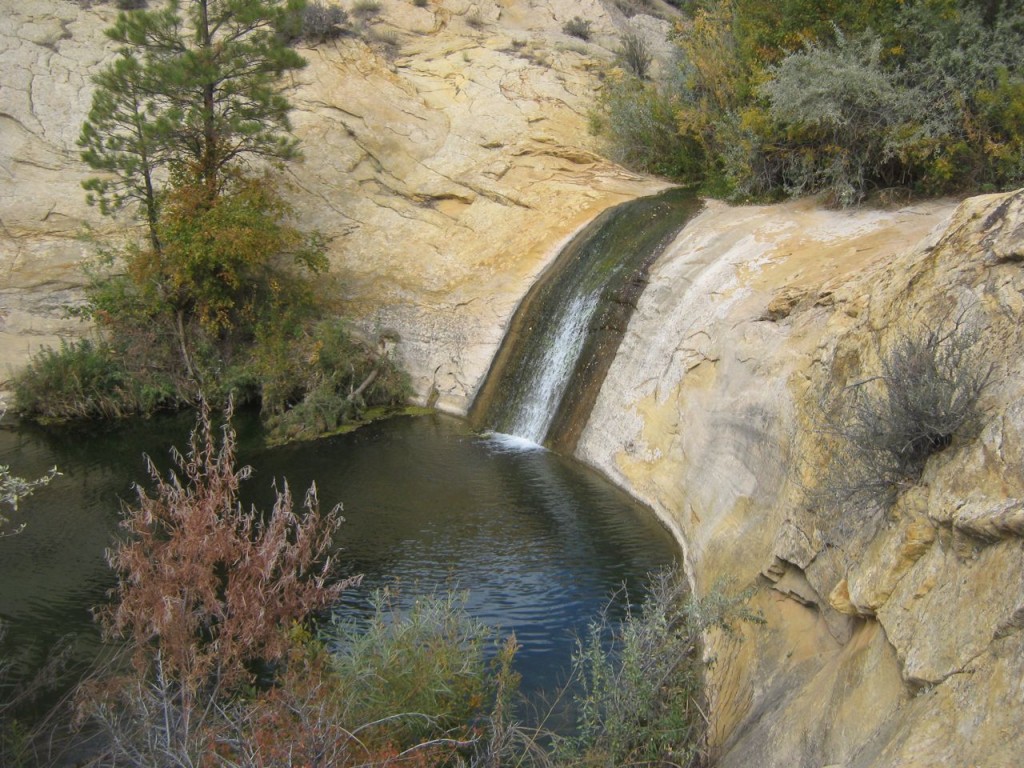 This was the diving-in spot. Well, I dove. Phil jumped. Nibbles was thinking about it until she saw Phil and I take the plunge. I think the poor goat was scandalized.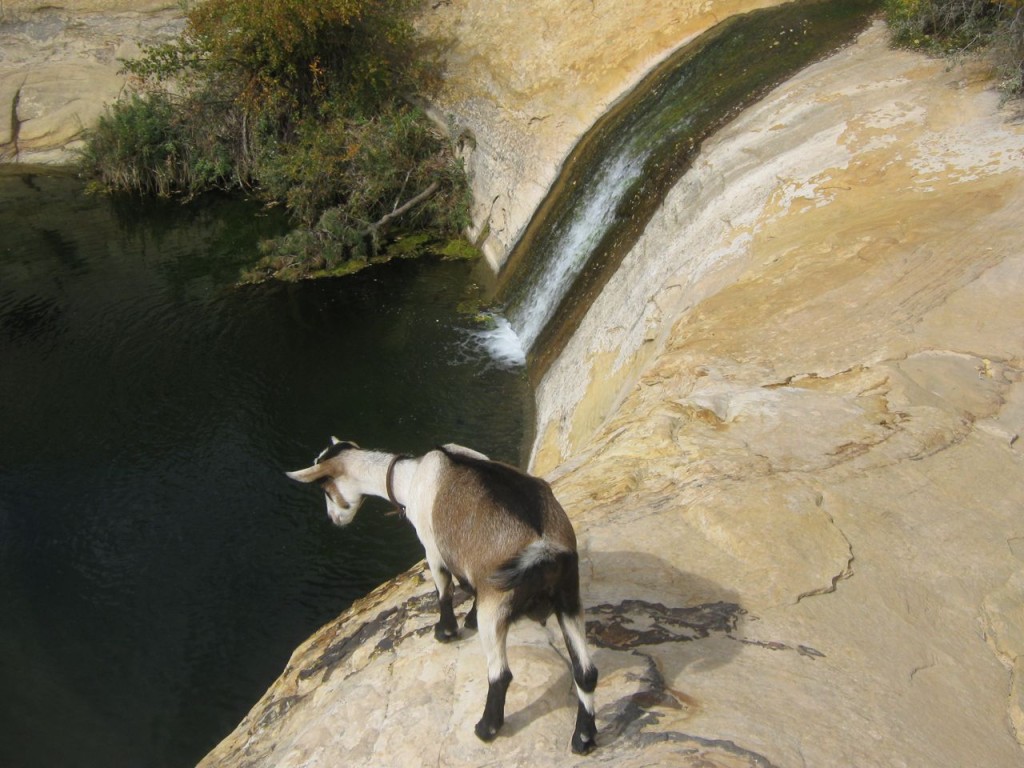 A long, cool drink from the falls.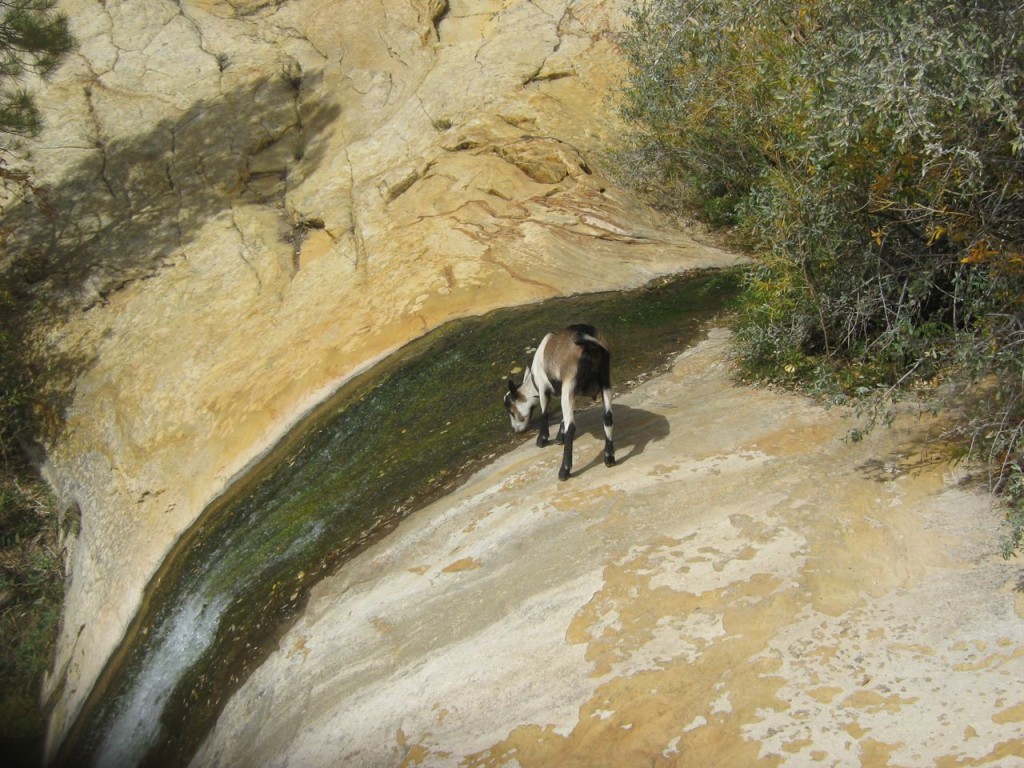 And that concludes our "goat vacation." I hope ya'll enjoyed coming along for the ride.