What's all this??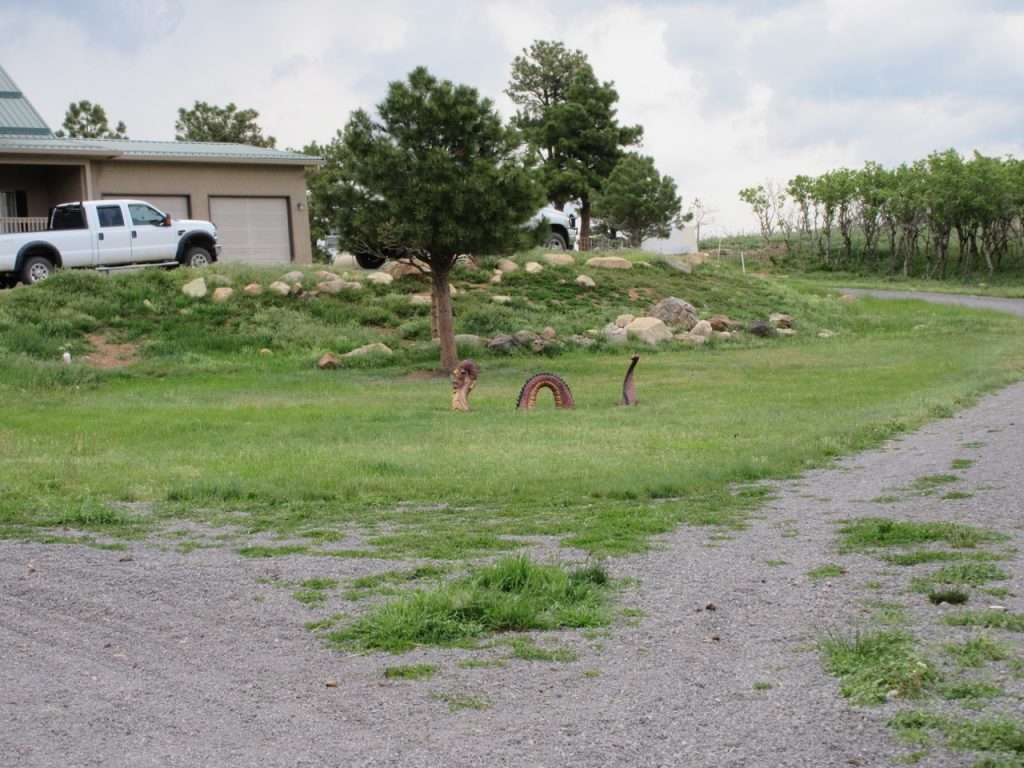 It appears that a Loch Ness Monster moved into our lawn!!


I saw this guy advertised for $100 in the Pueblo classifieds and I couldn't resist. Saturday was me and Phil's 22nd wedding anniversary and we decided to make a day of it and get ourselves an anniversary present. We drove out with the horse trailer to pick this guy up (he's solid concrete and pretty heavy!!) and we went out for lunch and ice cream and mini golf before returning home with our prize. We had to bury it a bit because of the slope and to make sure goats can't knock it over on each other.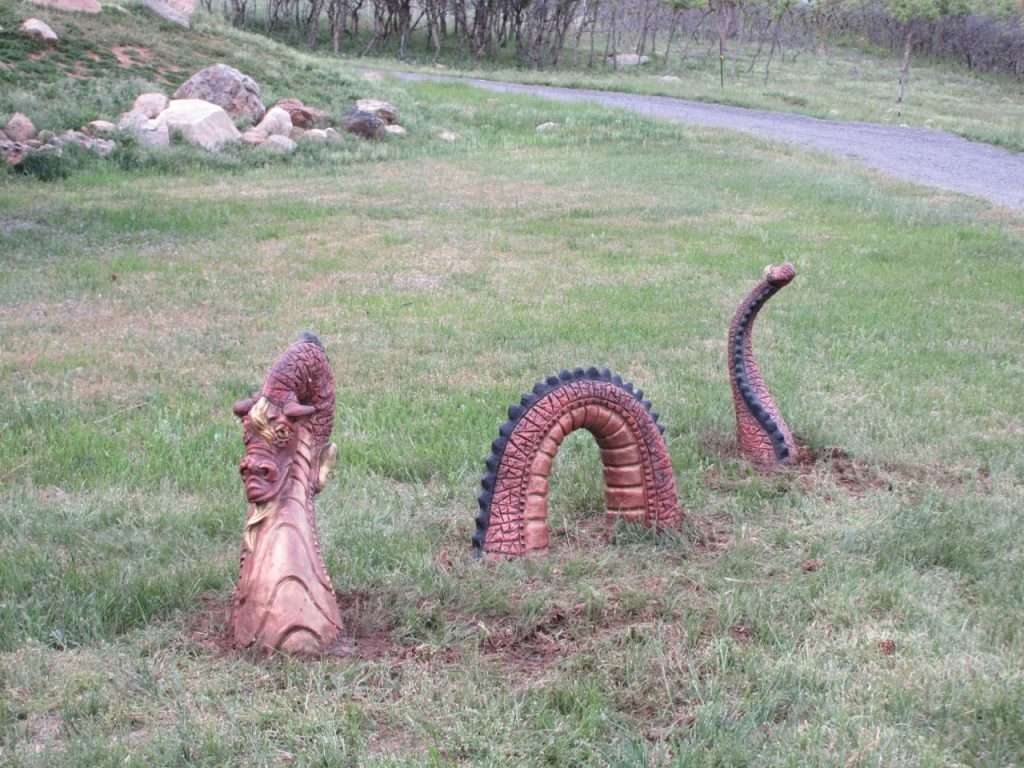 Phil and I think this piece looks great in our front yard.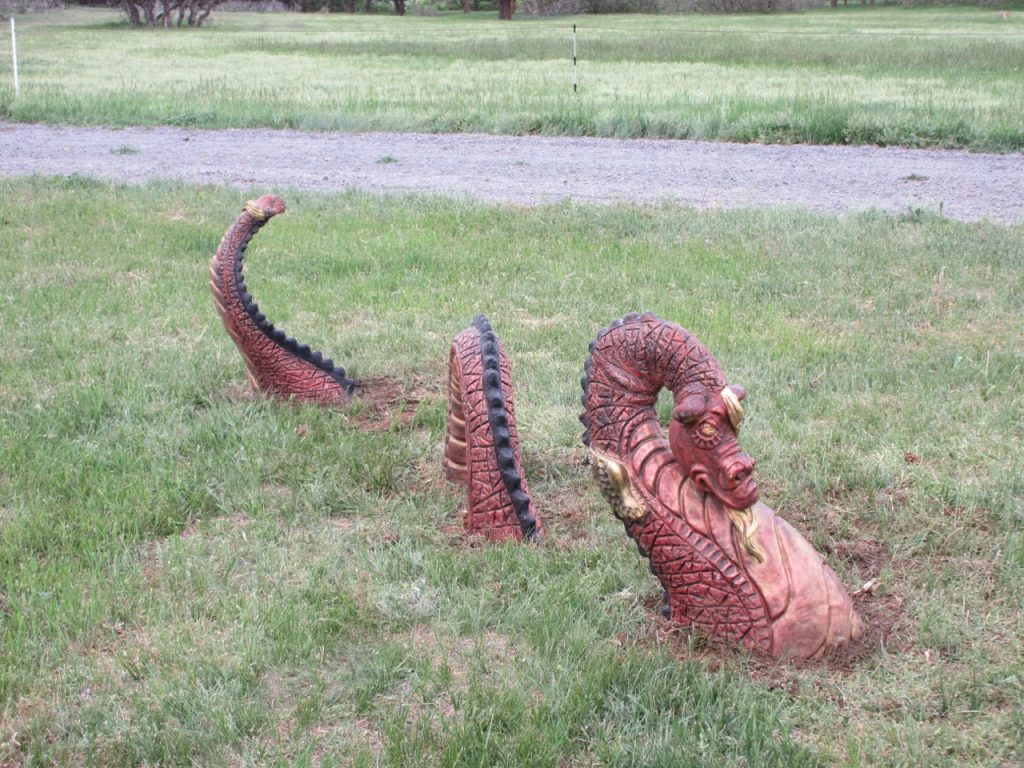 The goats aren't so sure. Are Ziggy and Sonic brave enough to come in for a closer look?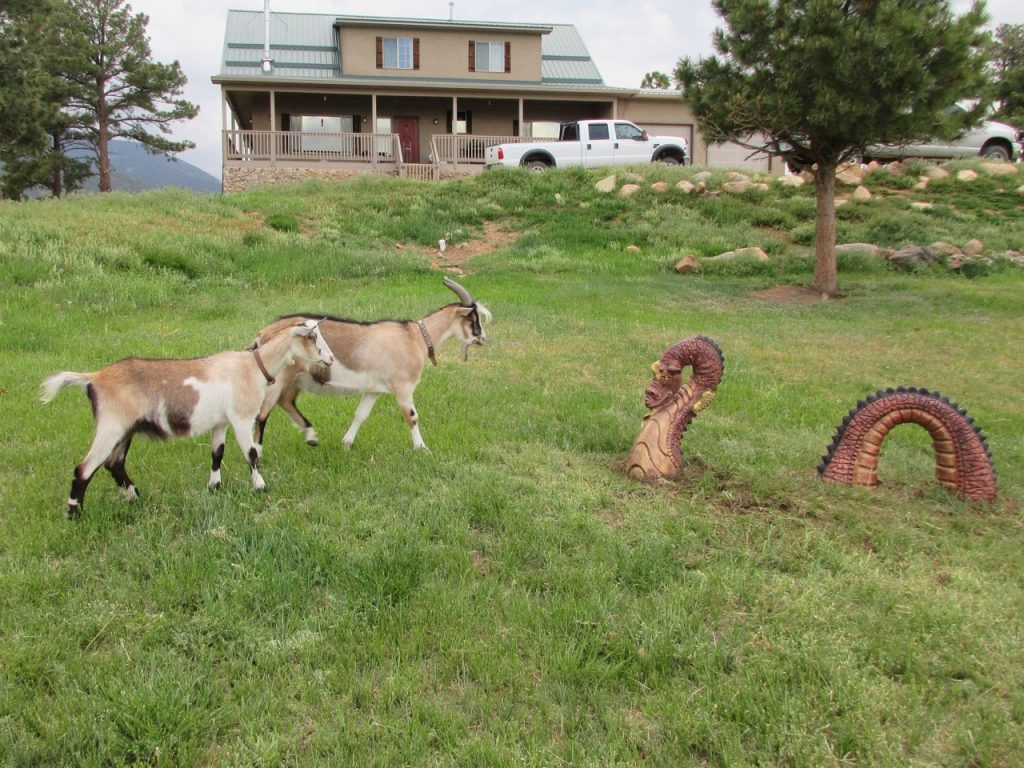 Aw… Ruby thinks Nessie needs a kiss!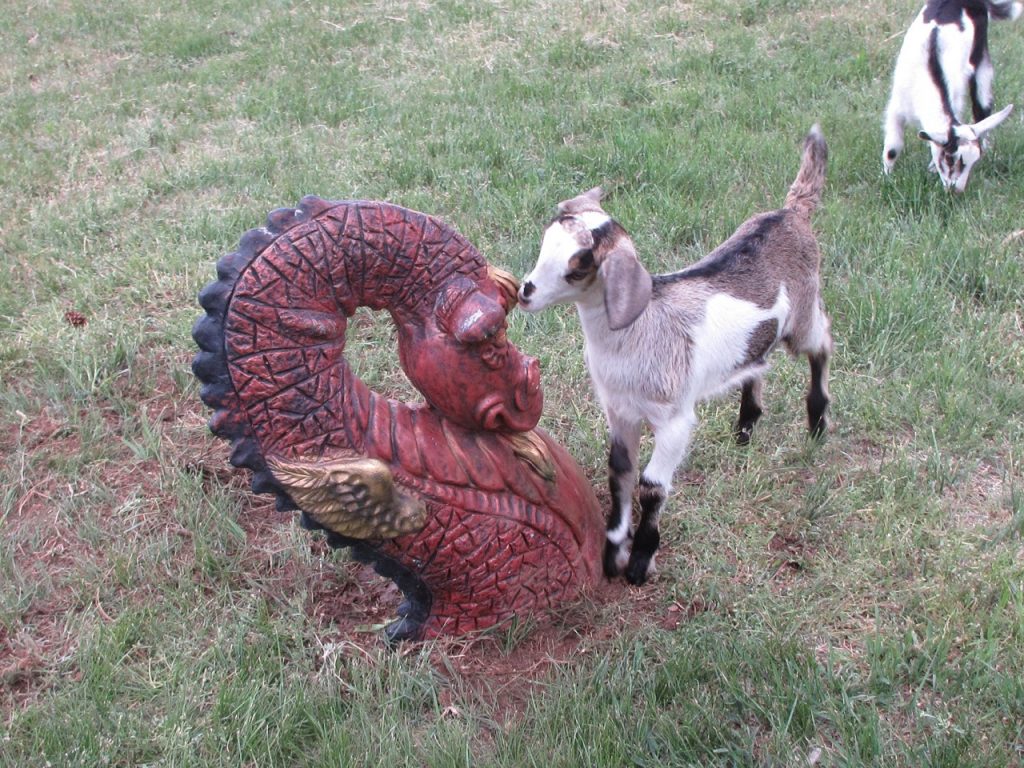 Diamond thinks she found a friend.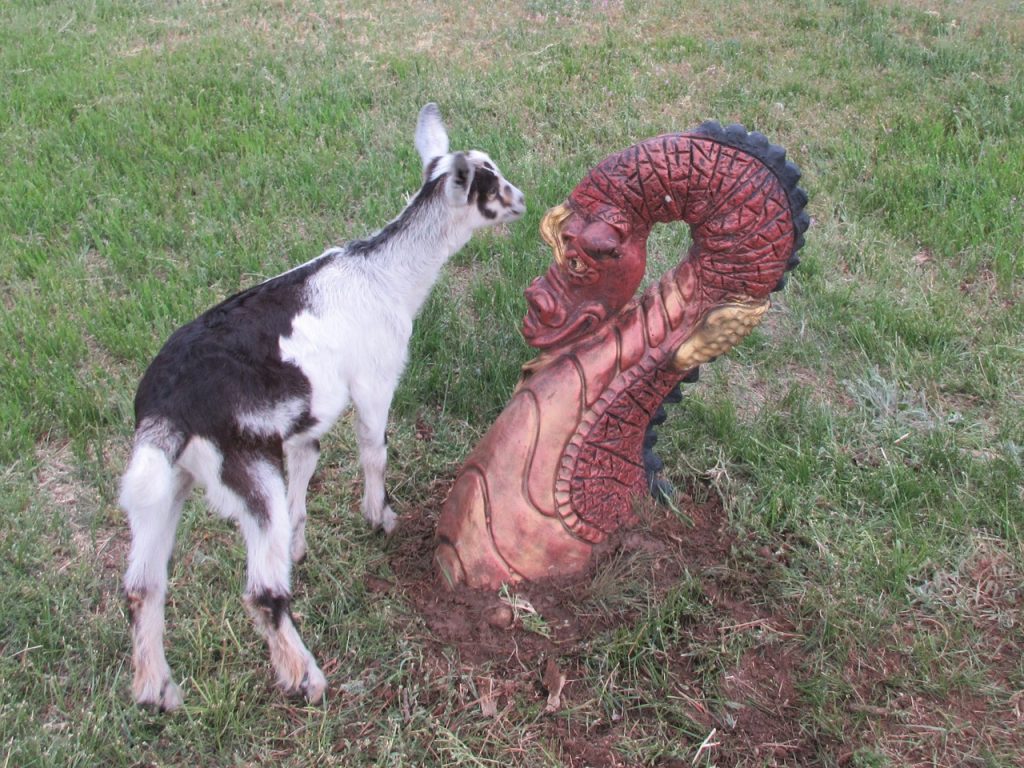 Baby goat attack!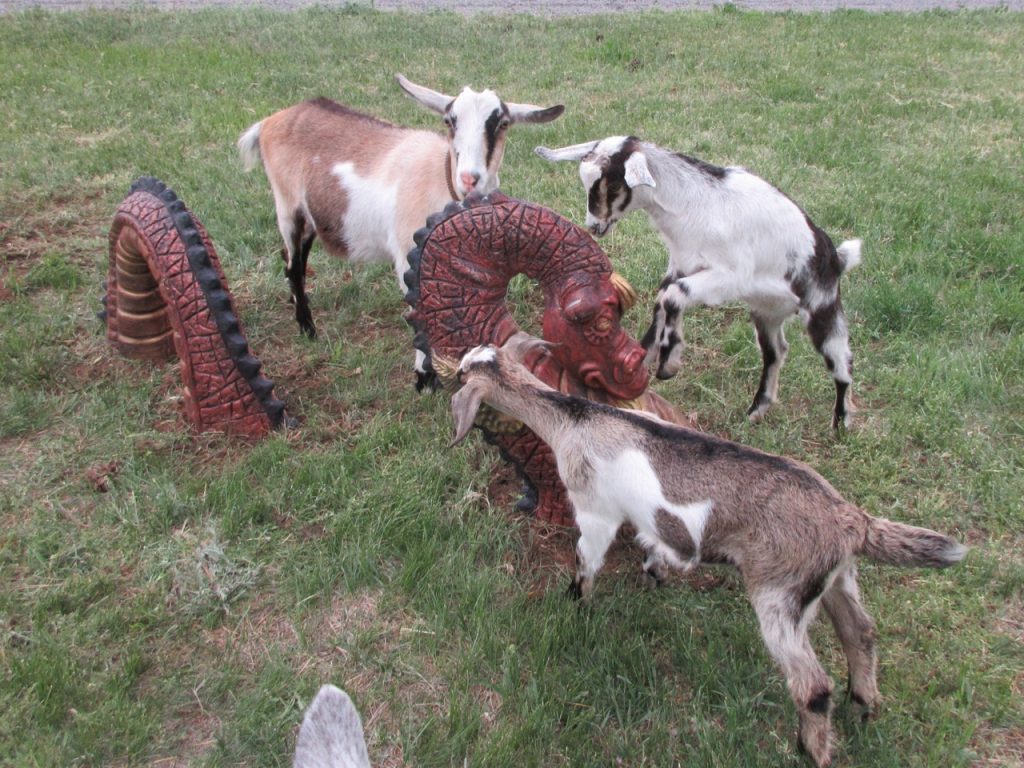 Dusty was pretty interested in the dragon for a while too. Pepperjack was more interested in grass and is therefore not in the photo.