The chariots are coming together! I bought some heavy sheet plastic from an online motorsports site. Now we just need to add decals!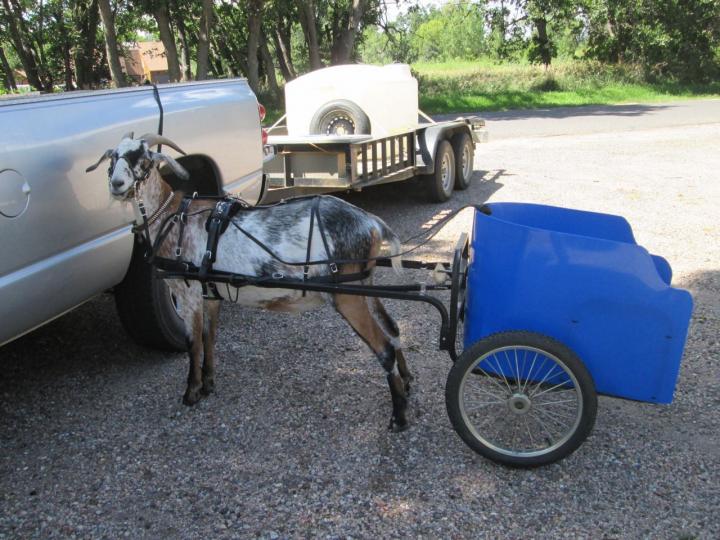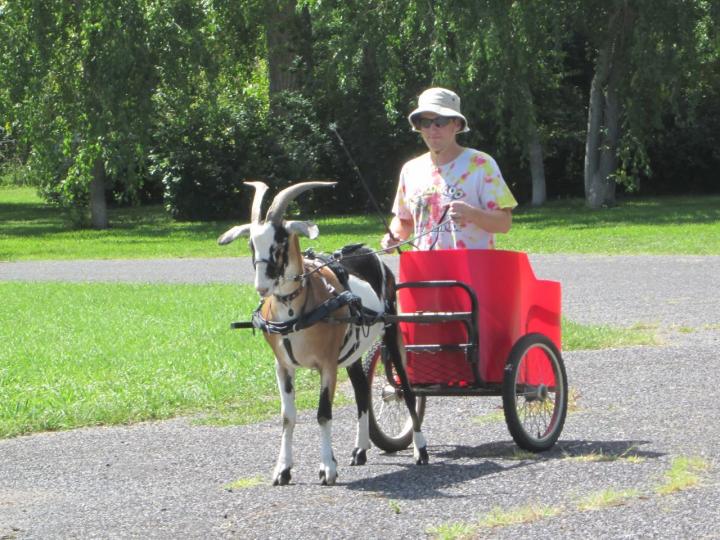 This is the dead-end circle where there are two big, noisy, ferocious-looking dogs behind an invisible fence. Sputnik had a meltdown last time we drove here. This time he went round the circle like a champ! Finn did very well too.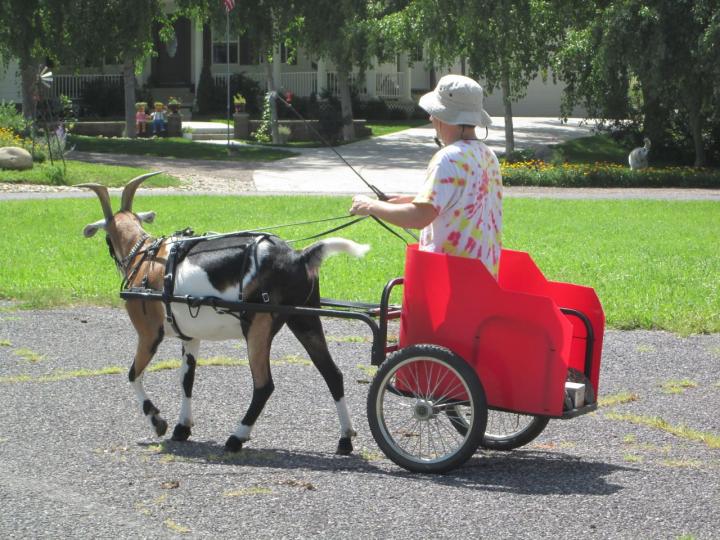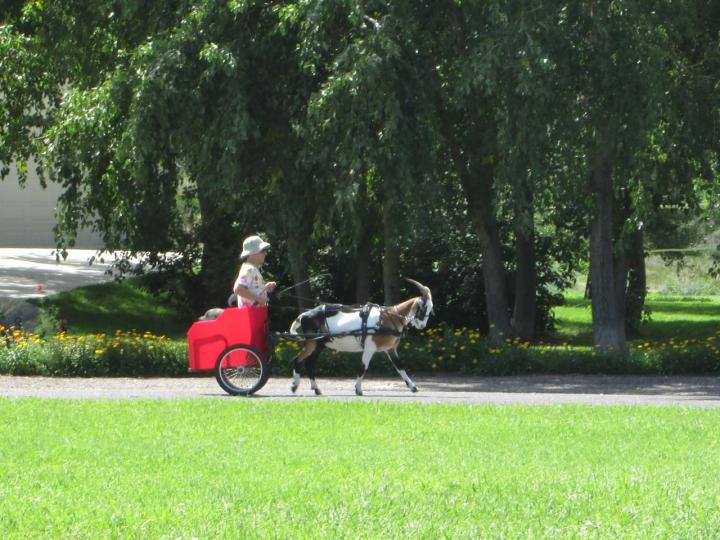 What a handsome trio!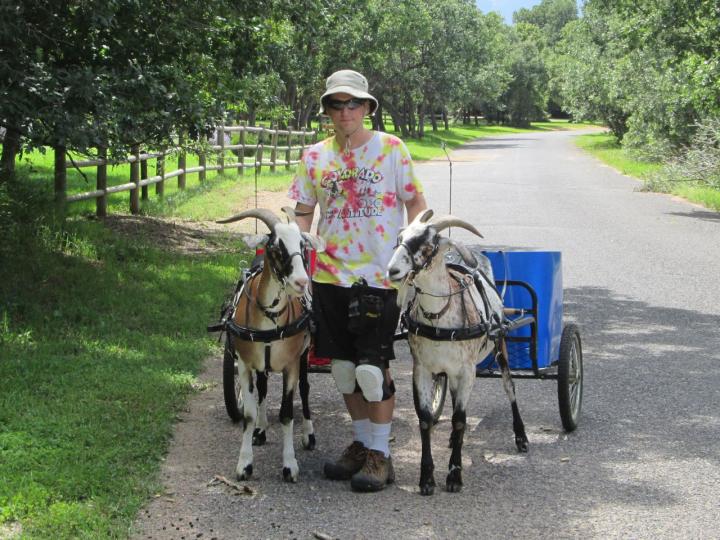 Everyone went very well the whole time and we had just turned to head back to the truck when something startled Finn in a big way. Phil and I were driving side by side when Finn suddenly bolted with a loud snort. This spooked Sputnik and both goats took off like a shot, almost leaving Phil and I behind on the pavement. Good thing neither of us was standing up in our chariots! Our goats "huddled," escalating the situation into a full-blown Hollywood-style chariot race. When goats panic they form a tight bunch and run shoulder-to-shoulder. Well, that's what Finn and Sputnik did and of course our chariot wheels locked. There was a loud ripping noise of tire scraping tires and an acrid smell of burnt rubber as we raced full-tilt down the street. Had it gone on much longer we might have started smoking! However, we managed to stop before the tires were damaged and then we had to get out and unlock our wheels. We led our frightened charges for a while until they calmed down and their breathing became less frenzied. I'm not sure what set Finn off. There are bears in those woods, but we never saw one.
We get a lot of stares when we drive around town with this crew in the back!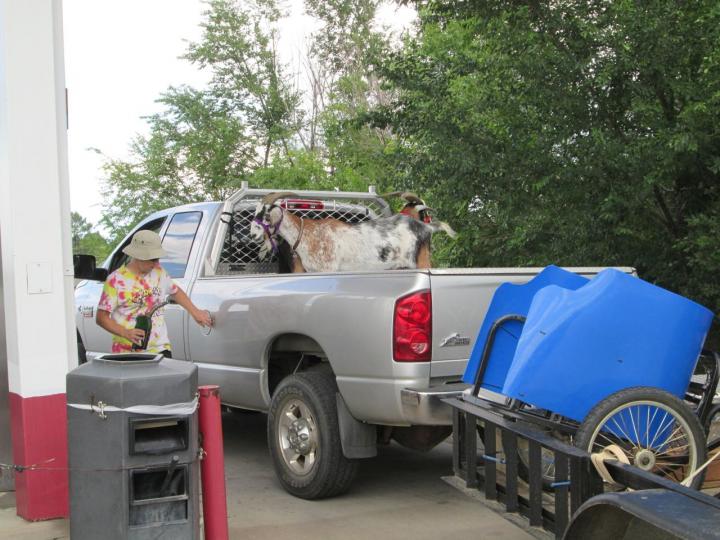 Finn loves his buddy Phil.