We had a "baby goat in the house" party this afternoon! At lunch break, Phil came downstairs and told me he'd had a hard morning at work. I knew just the thing to perk him up. After cleaning her muddy feet, I invited Coral into the house!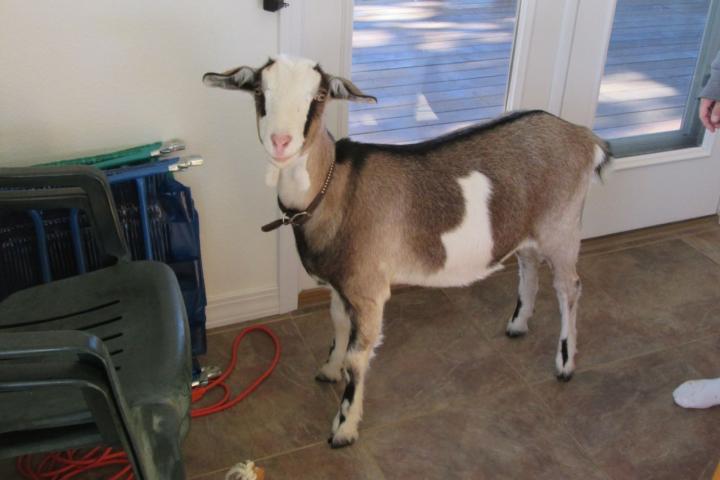 Cute baby goat overload!!!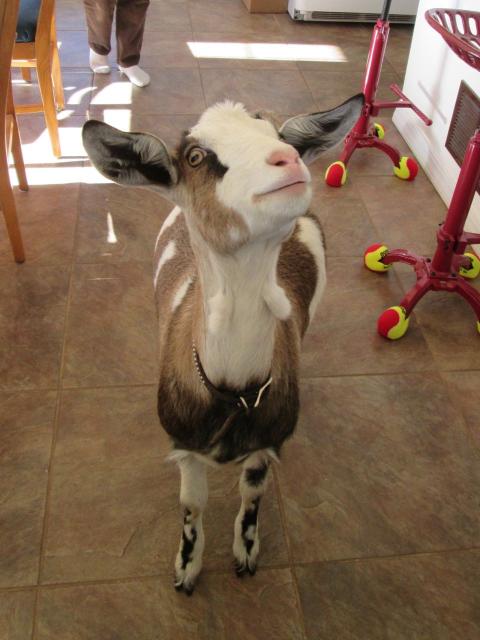 The first thing she noticed was the apples on the kitchen counter. Yum!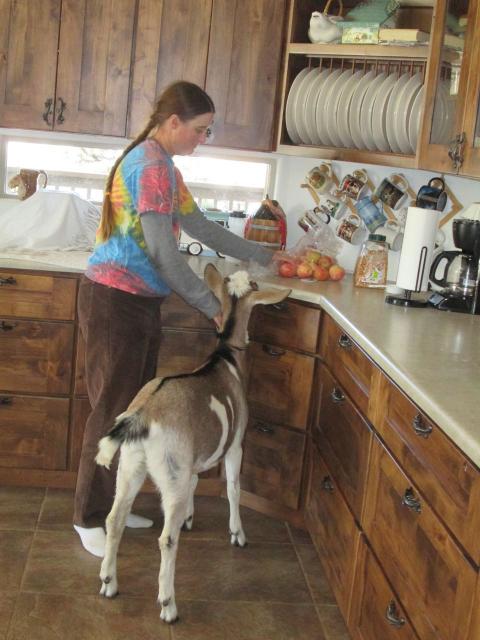 So how could we resist giving her one?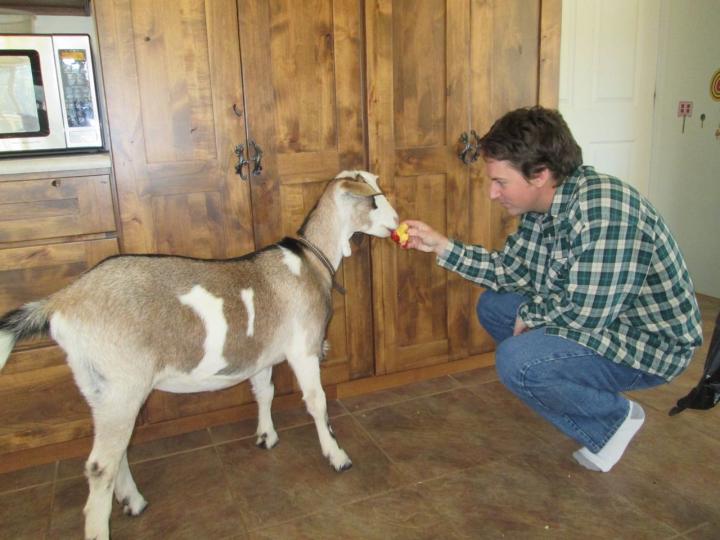 Oops… it rolled under the cabinet. Phil will fetch it.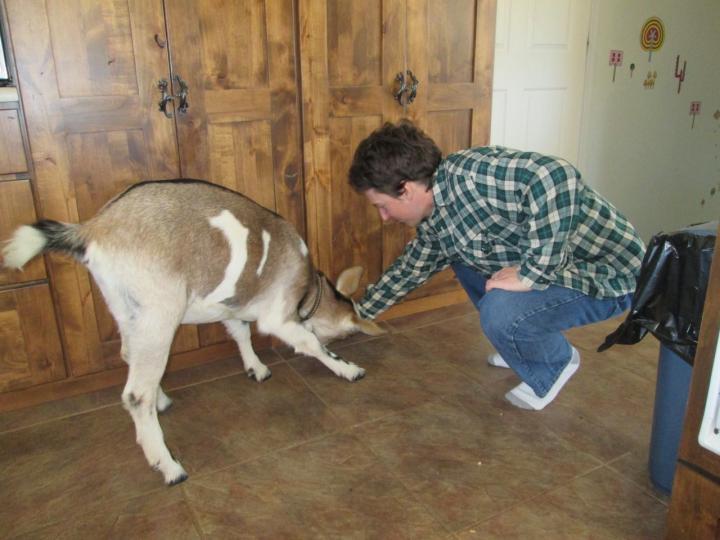 Next she tried to eat the imitation jungle that adorns our Korean War bomb tail. Sorry Coral–no plastic for goats!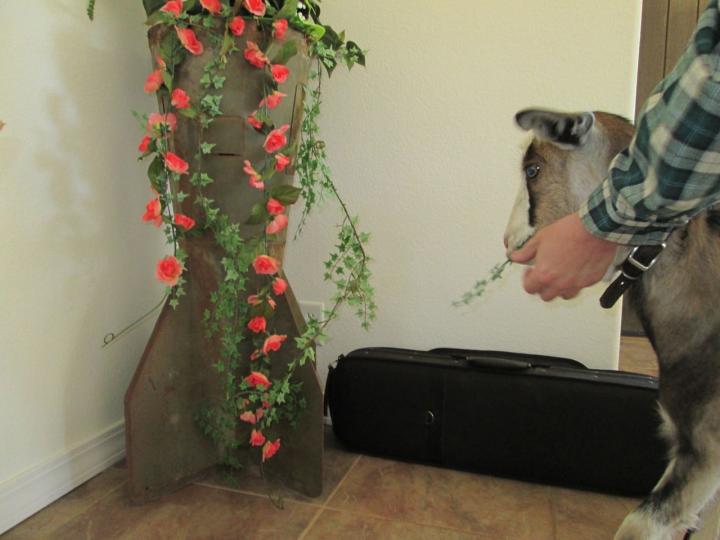 She was quite puzzled by our carpet. She kept sniffing and nibbling at it like she thought maybe it was grass, but she also knew there was something not quite right about it.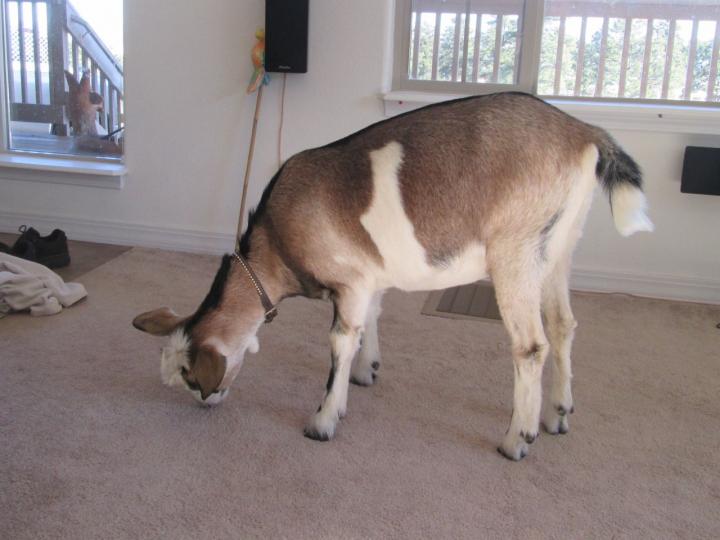 Next Coral asked if she could play with the X-Box Kinect.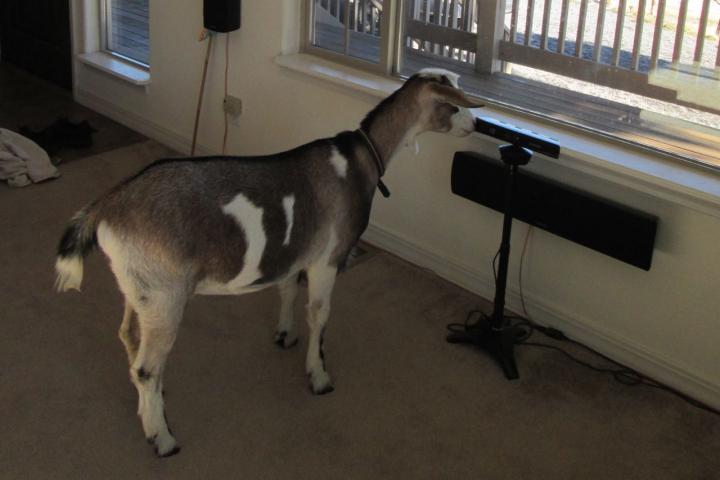 Or go upstairs?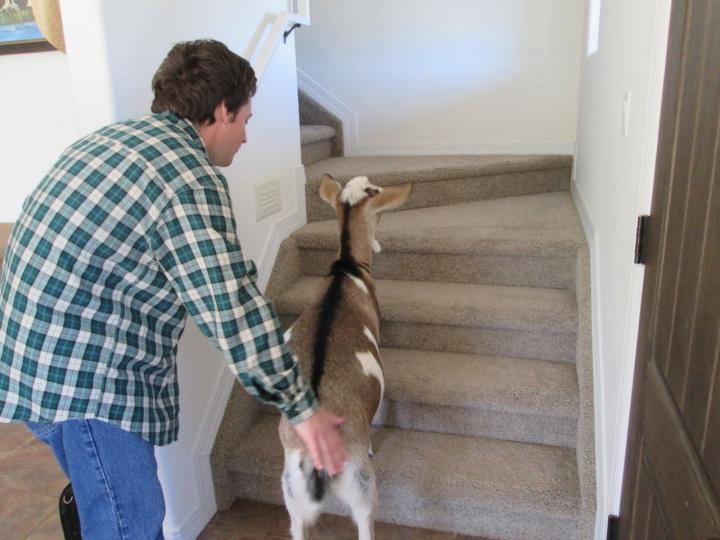 Or maybe downstairs to the basement?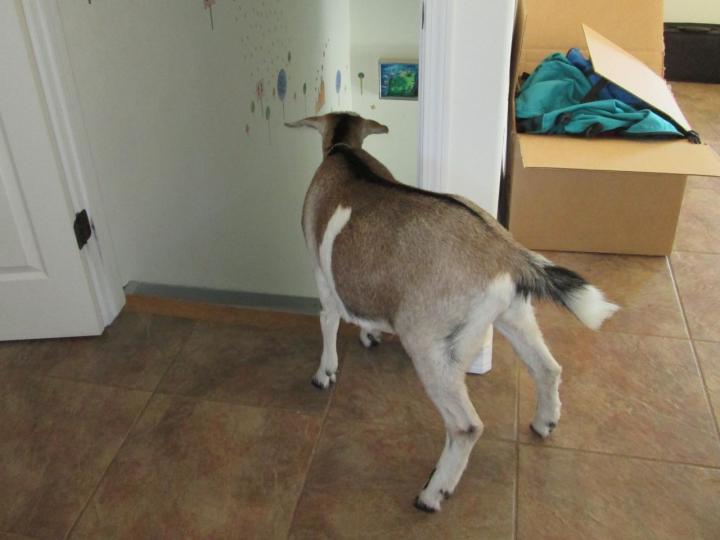 Coral seemed very intrigued by the sound coming up the stairs from the blower on our wood stove.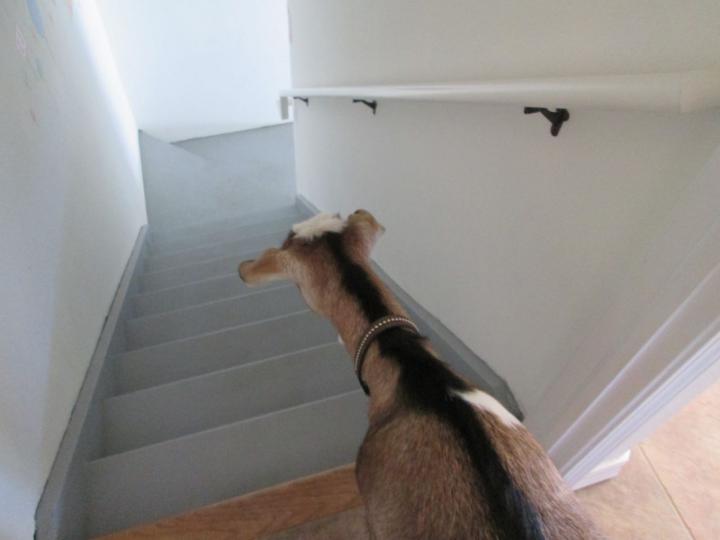 "How about you come give me a hug!"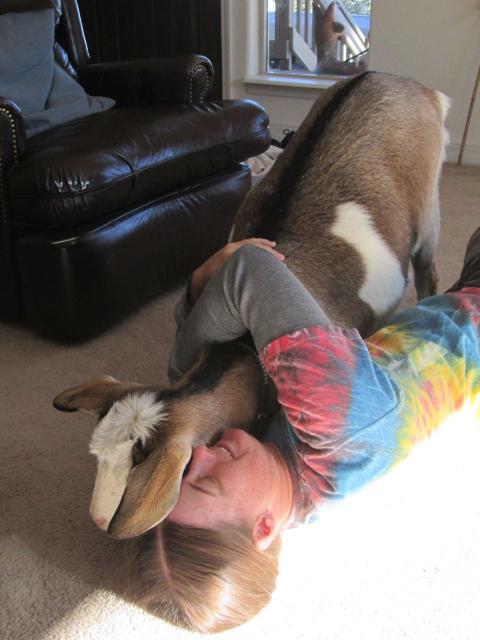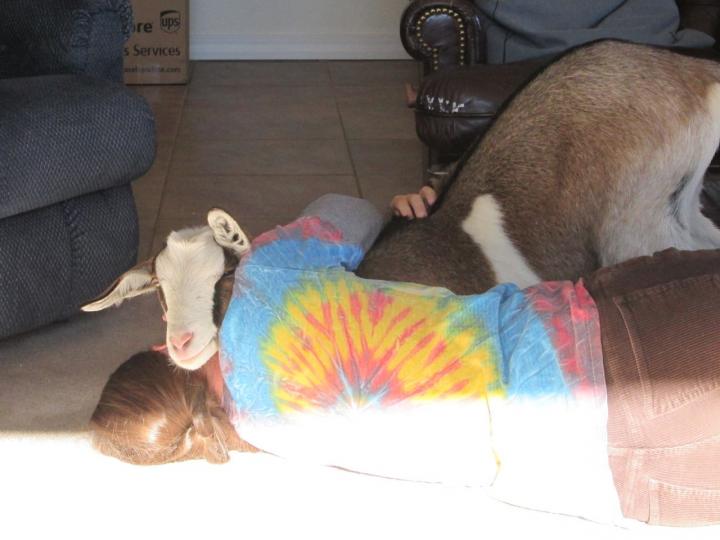 What an adorable little face! I couldn't help falling in love with this baby goatie. I'm so glad we kept her!