Due to mechanical problems with our truck, we spent the next couple of days hiking close to the town of Escalante. We went to Petrified Forest State Park, hiked part of the Escalante Trail, and wandered around Bailey's Wash. Petrified Forest was a bit hectic because of all the people. It's a very small park and it was crowded with folks who couldn't get into Bryce Canyon and other National Parks in the area due to the government shutdown. We had to keep the goats on leashes there.
Nubbin and Petunia shared a snack along the trail. After that, I could no longer tell Phil what the numbered posts were about.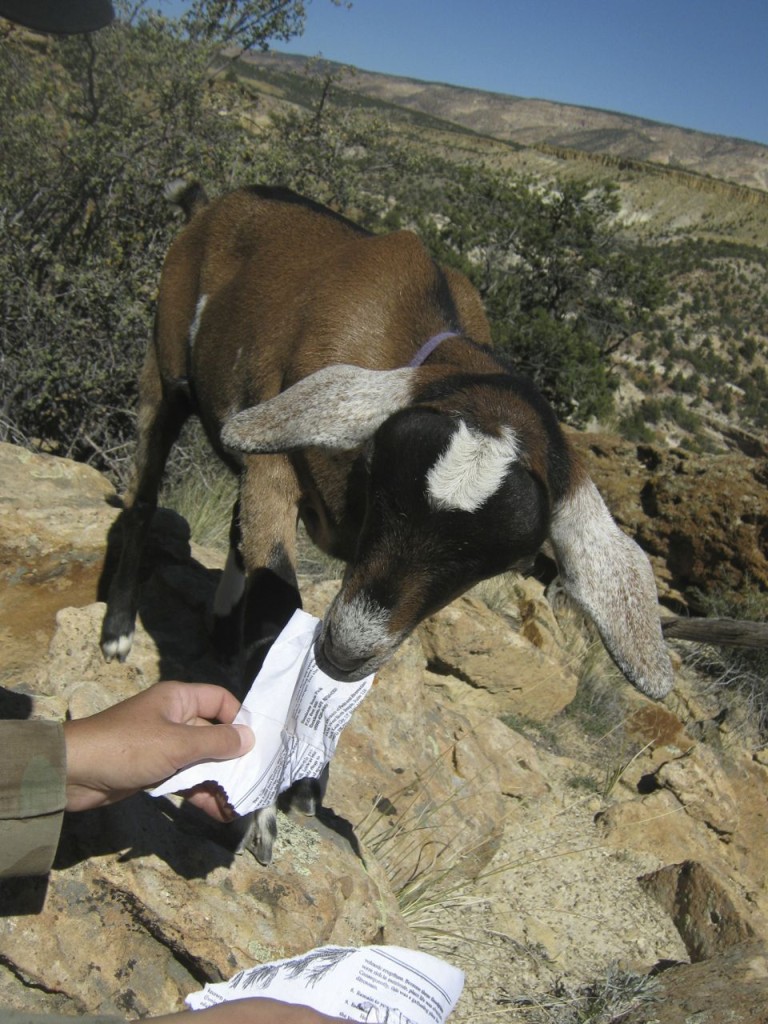 After Petrified Forest, Phil and Petunia took a nap.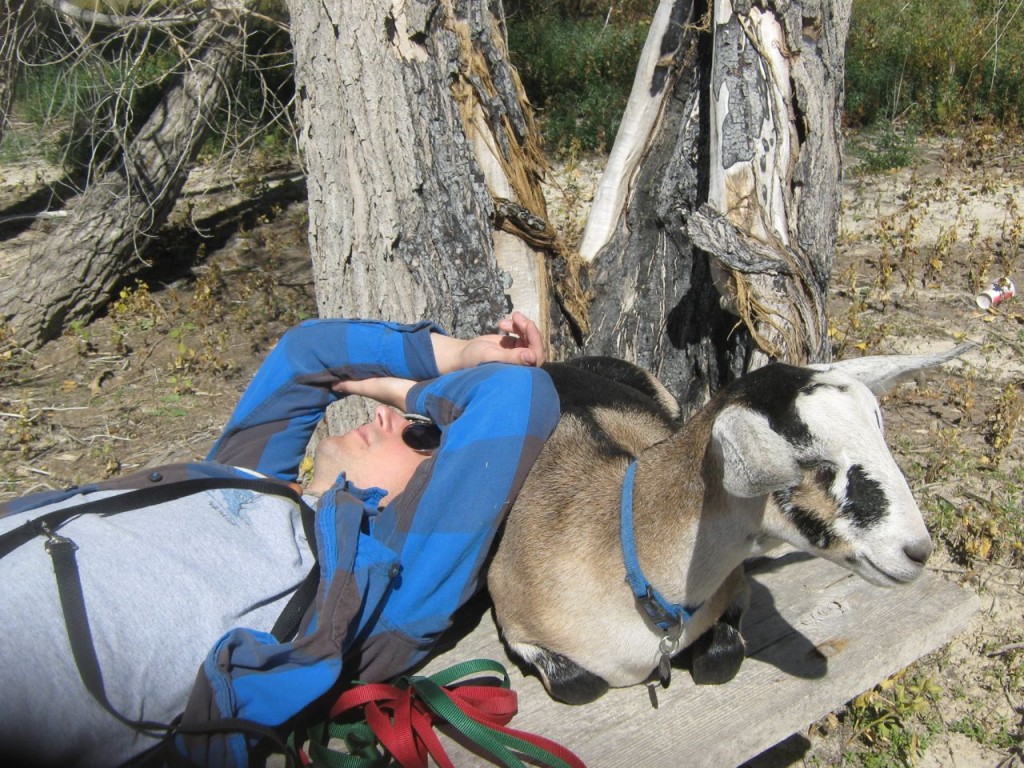 Phil and I loved this sign near the cemetery. If the customers aren't allowed to park overnight, does this mean the dead really do walk around after dark?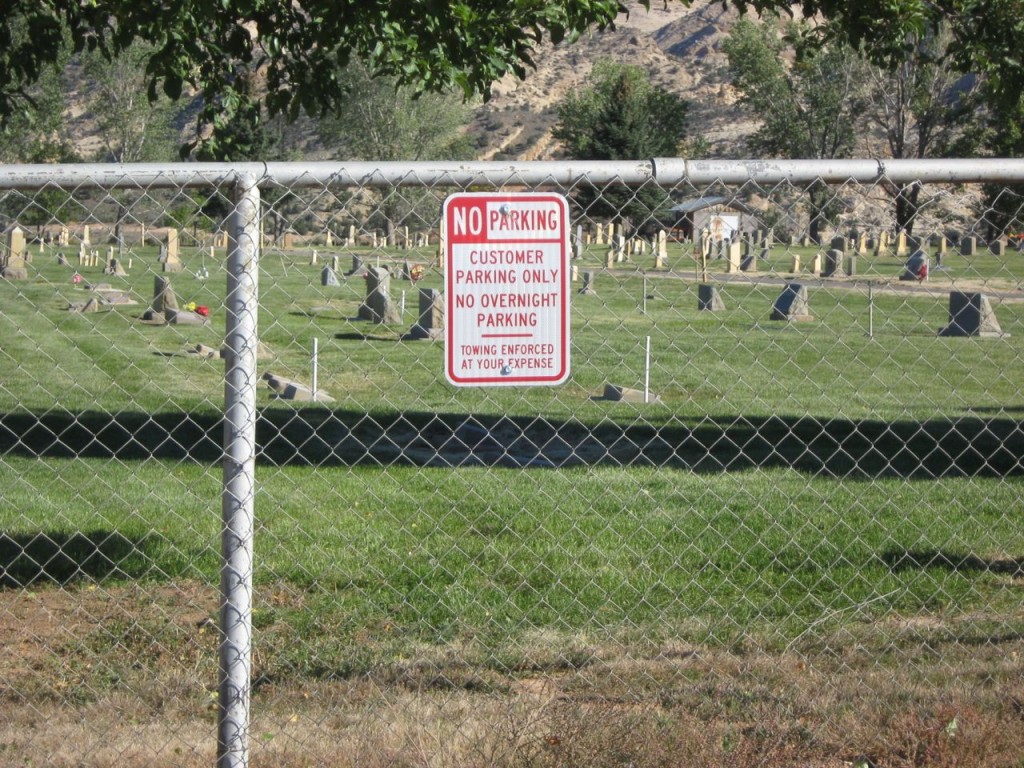 I loved these tree roots.