Well, we've given our new girls two weeks of quarantine and we got clean blood test results back from WADDL this afternoon. Time for introductions!
The match is set! We've got Lilly in one corner with Petunia acting as her second vs. Delilah in the other corner with Jezebel second. DING DING!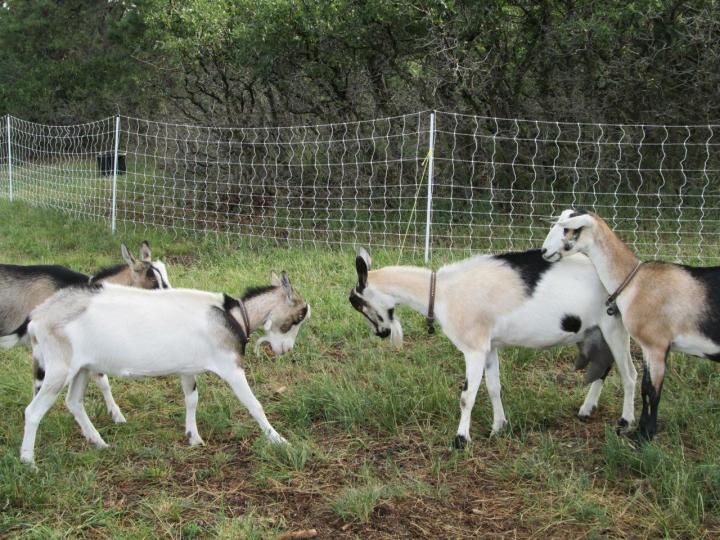 And now there's a general melee with everyone jumping in on the action at once!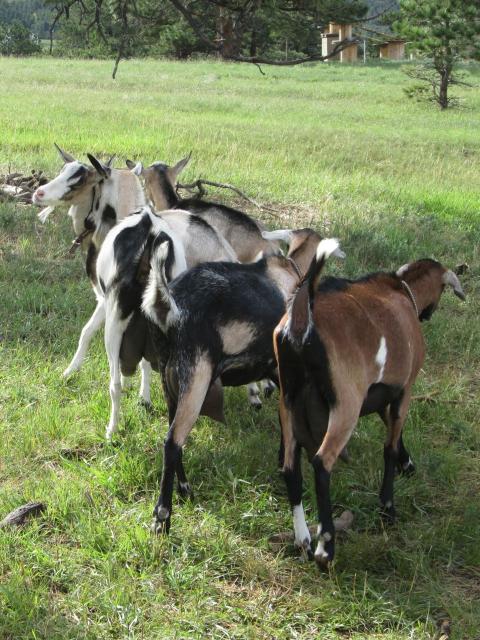 Jezebel and Nubbin do a little two-step.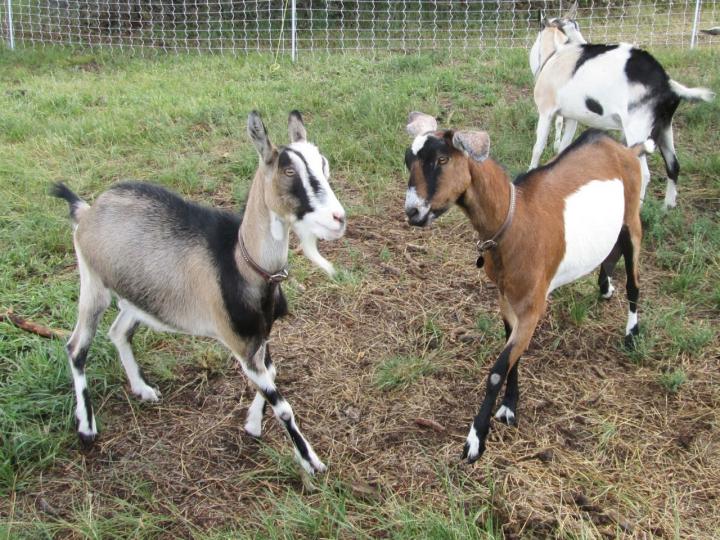 Delilah and Lilly get serious!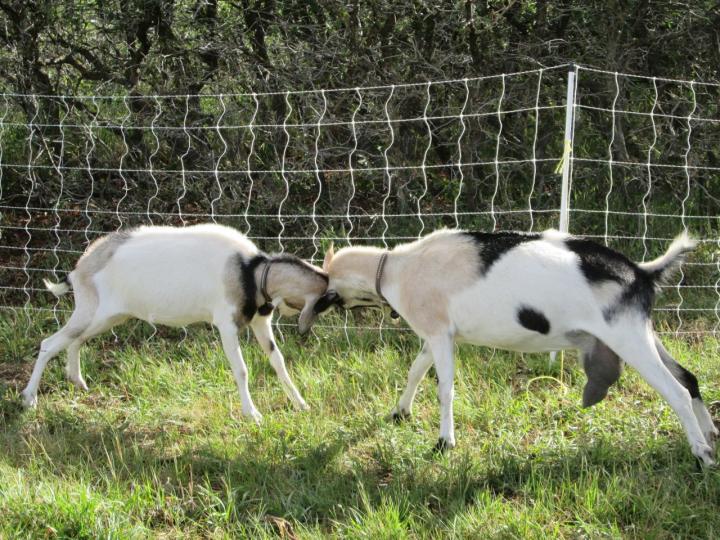 Keep workin' that chin, Delilah!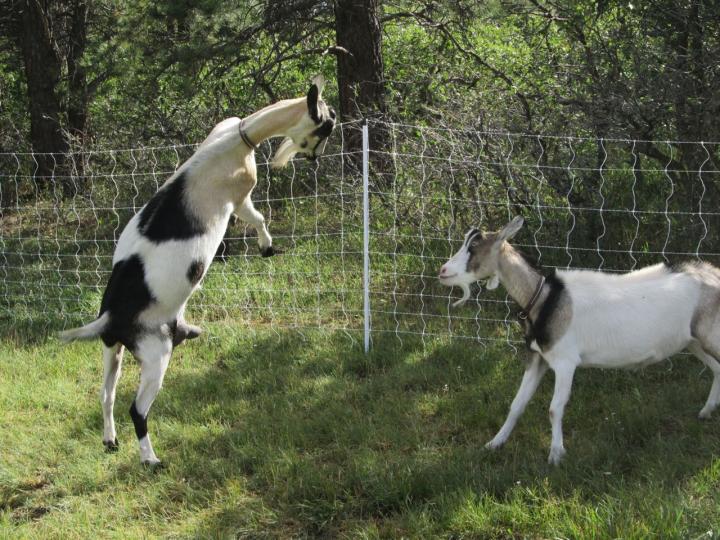 Ready… aim… FIRE! Delilah is no match for Lilly's bazookas.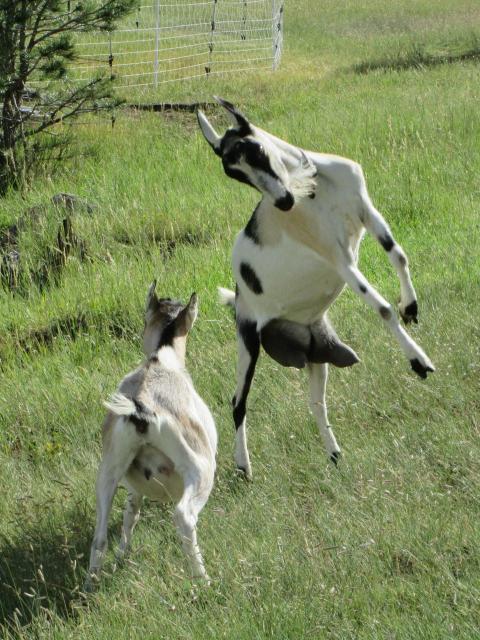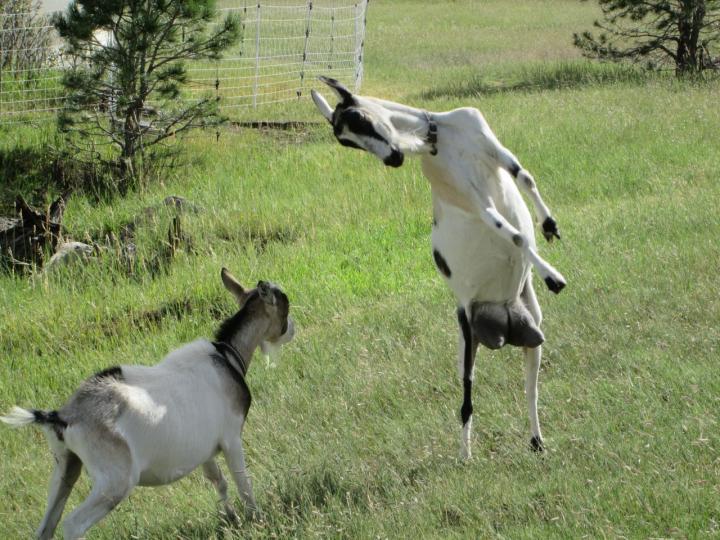 But the dust soon settled and everyone spent the rest of the afternoon grazing peacefully together. 

Update by Phil: Unfortunately after Nan left, things got a little bit messy …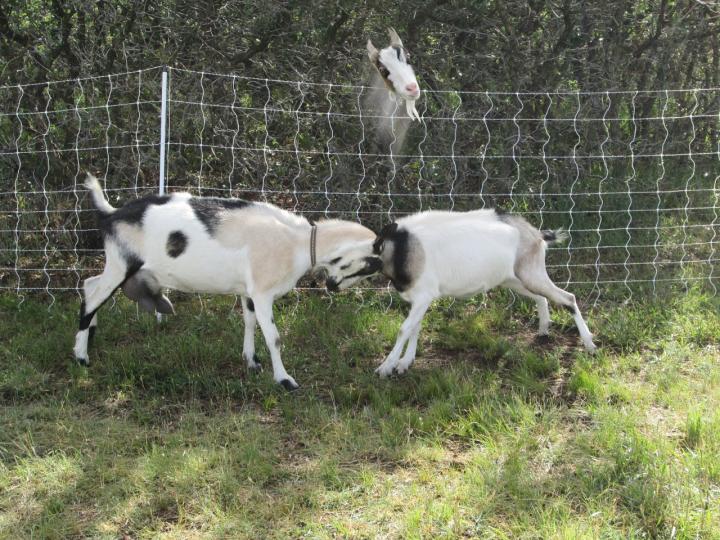 Whooopsie!!!
-Phil