Last weekend my friend Jordan was home from college and we took Sputnik and Geronimo for a walk, along with Jordan's little brother, Rodney.
Jordan got some funny close-ups of Sputnik. Close-ups are usually Finn's specialty, but Sputnik is getting more accustomed to taking the spotlight as time goes on. He was very clingy to me on this walk and I had to push him away a lot because he was stepping on my feet. I think he was a little insecure about having two "strangers" with us.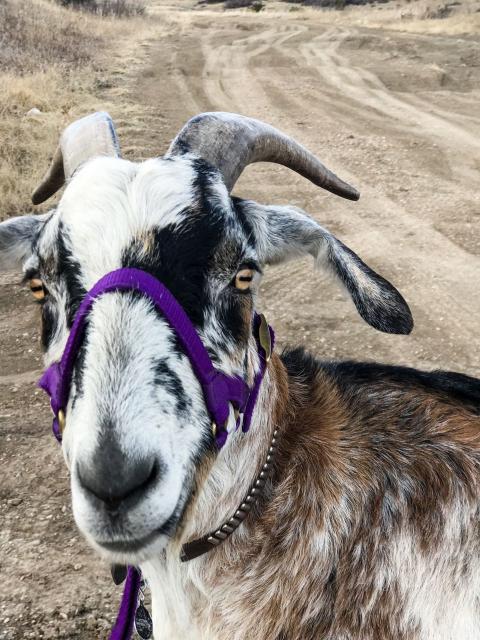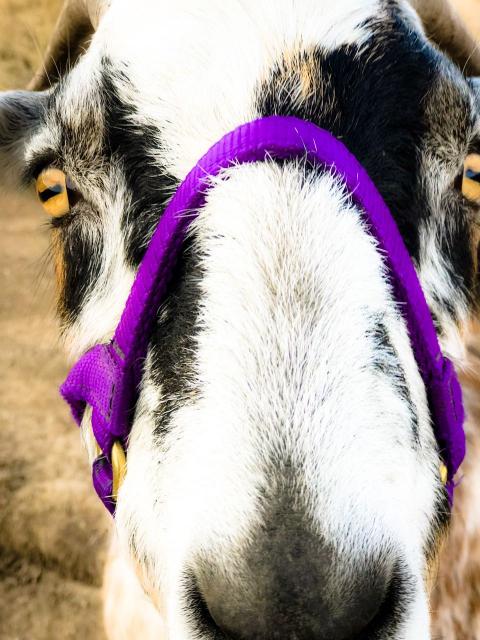 Rodney is a funny kid. He is not much taller than Sputnik and was therefore a little shy of him. I jokingly asked if he wanted to ride this big goat, and Rodney surprised me when he hesitantly said he'd give it a try. Big as he looks in the photo, Rodney is a string bean and I lifted him easily onto Sputnik's back with one arm while I held Sputnik's halter with the other. Sputnik was a little startled and began to walk off when Rodney's legs gripped his sides, but he stopped on my "whoa" command and stood for a photo. Rodney hung onto Sputnik's collar and rode him for about fifteen feet while I led him along. Sputnik didn't seem bothered after the initial surprise, but Rodney is of course too big to ride a goat very far.