This is Wild Horse Window from the outside. Who knew there would be such a nice group of good-lookin' guys up there?
The cavern was quite large once we got up to it, and our entire group had plenty of room to stretch out and relax on the smooth rock floor. The window at the top made the room fairly bright inside.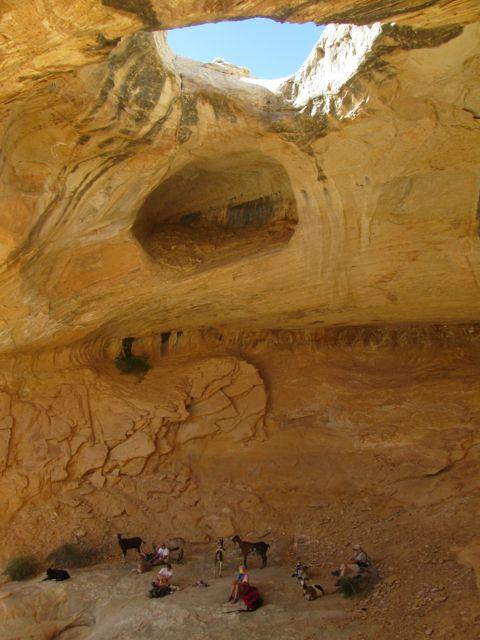 Pac-Man and Sputnik: Father and son. You can tell by the freckles.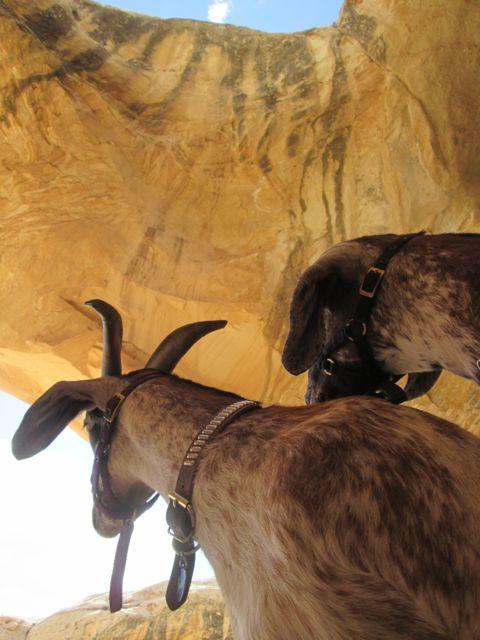 There were cool pictographs on the cavern wall which were easy to access and view up close. There were several different colors in the paint, including red, yellow, and brown. I wonder what they meant?

Sputnik thought it was a nice place to give me a kiss.

This turned out to be Sputnik's post I guess. We rarely get decent photos of this quick and nervous little goat–Finn too often chases him out of the frame–so I suppose it's about time he had his moment of glory.