On our way out of Lake City, we passed "Viker's Nude Ranch." Phil's comment was, "My, this place has certainly gone downhill since old Perk died!" Perk Vickers was the patriarch whose family homesteaded this ranch in the 1800's. He died this past summer at nearly 100 years old and his dude ranch seems to have taken on a new identity.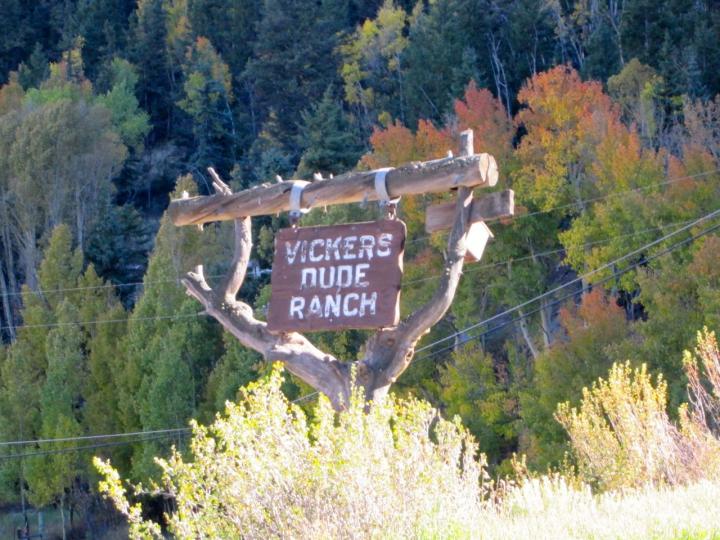 We stopped for a short while at North Clear Creek Falls and posed for photos with our goats because waterfall pictures are even better with goats in them.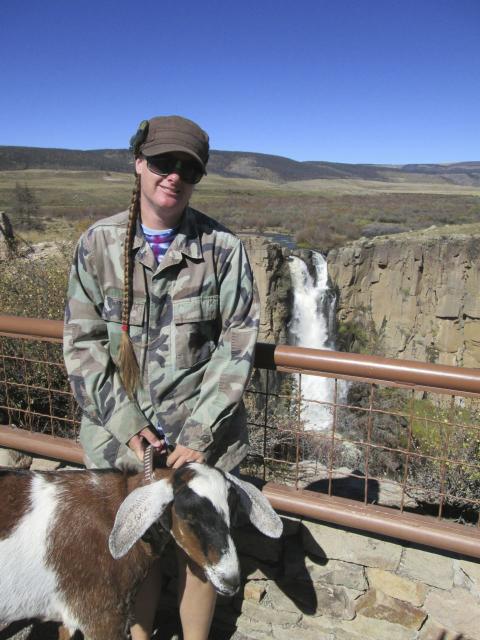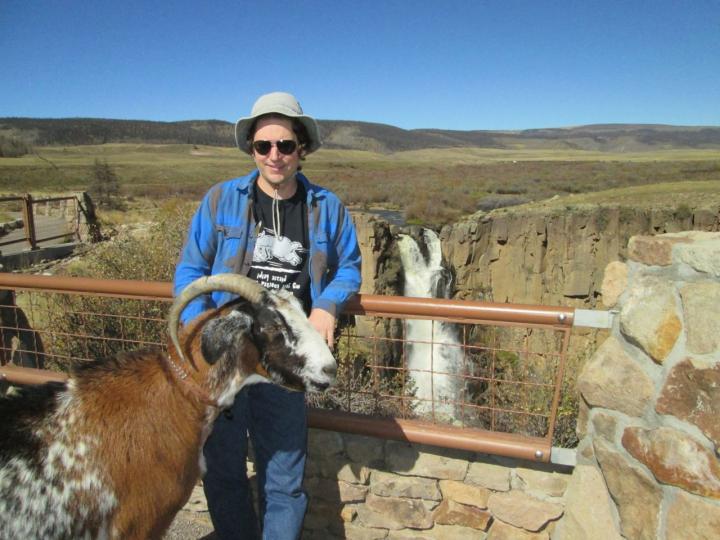 Pac-Man recently started getting less nervous about heights. The less nervous he is, the more nervous I am! That's a loooong drop there, buddy!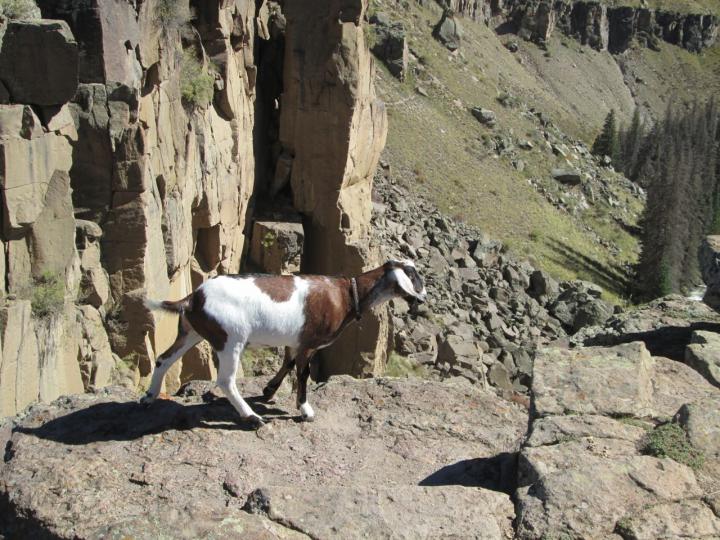 Phil was nervous about this photo shoot. A young man died last month when he leaned over the falls for a picture and tumbled to his death. Naturally I told Phil this news right before I asked if he would pose on the edge of the cliff with his goats.