We have some new arrivals! Meet Perdy and Pongo! (I'll bet you can't tell why we named them that.) I've always wanted a Dalmatian dog, but I'm sure I'll never have one. They just aren't practical for farm life. But having black and white spotted goats is surely even better!
We were watching Snowball all day yesterday, but I was pretty sure she'd have these two during the night and I was correct. I couldn't get to sleep because I kept watching her, but I finally dozed off after a final check at 1:00 a.m. I was shaken awake at 2:45 by Phil who had checked the camera and spotted two wet kids wriggling on the ground! It looked like Pongo had just been born about 10-15 minutes earlier and was still pretty wet while Perdy was already cleaned off and attempting to stand. So they must've been born between 2:00-2:30. They are adorable and Snowball is doing just grand.
It's hard to tell these two babies apart. Perdy has lighter gray spots down her back and Pongo's are darker. They both have black spots on the backs of their necks, but Pongo's spot is bigger. Still, it's going to be a job telling who's who at first glance!
This is Pongo. He's having a little trouble standing up. The ligaments in his hind end are still all loosey-goosey so his back legs won't support him yet, but I gave him some selenium and vitamin E and he's already improving! He sure has no trouble nursing when I hold him up to the milk bar!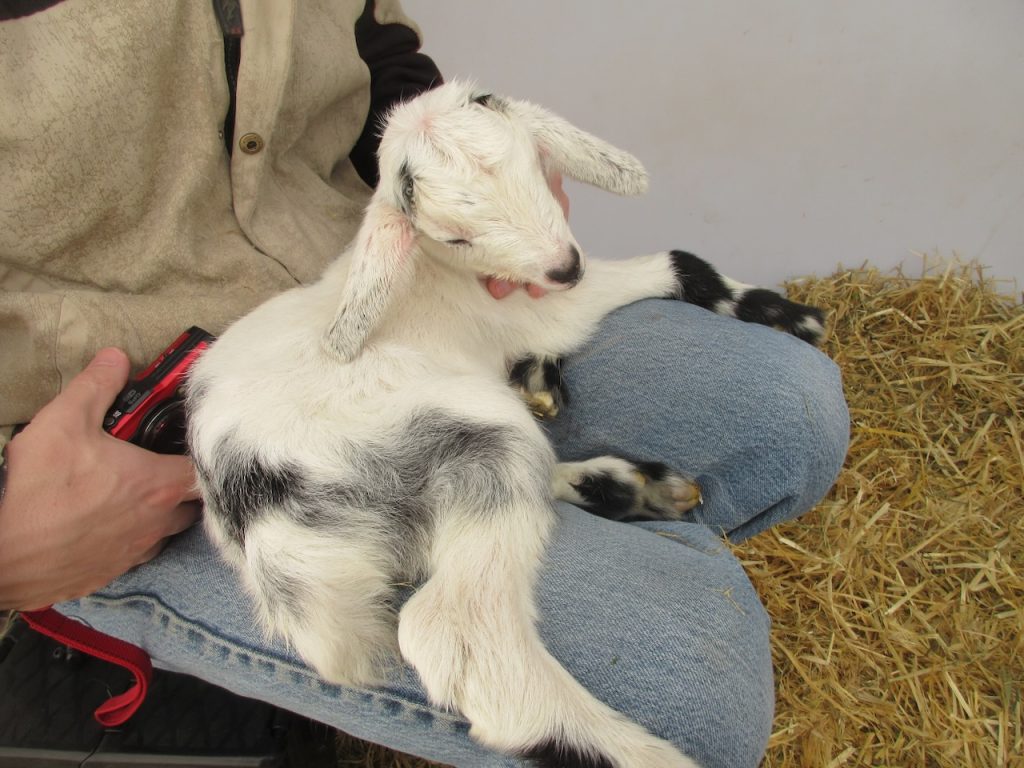 This is Perdy. Isn't she precious?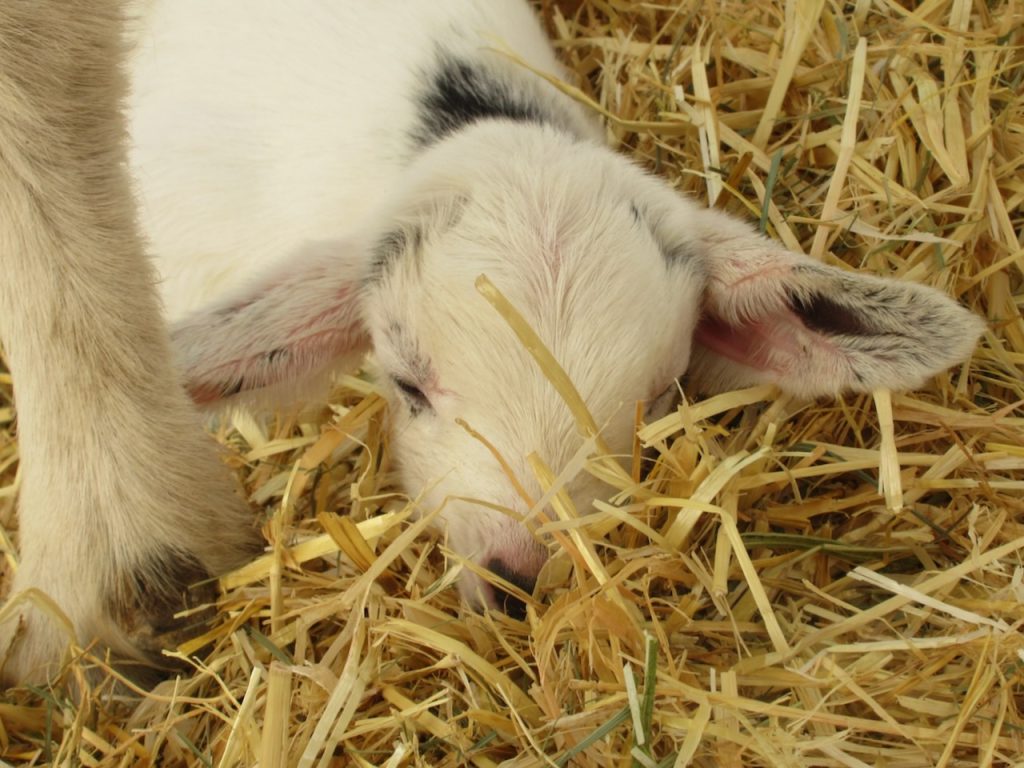 And tonight you can see them in Phil's fiddle livestream!