Well, I was planning to post these "fat, waddling mama" photos before the kids were born but somehow I got too busy and here we are. The kids are now almost a week old and two of our mamas look much slimmer while the other one never looked fat to begin with. Lucky girl!Coral was the biggest of the bunch and I was absolutely convinced she was carrying triplets. Nope.It turned out she was just FAT.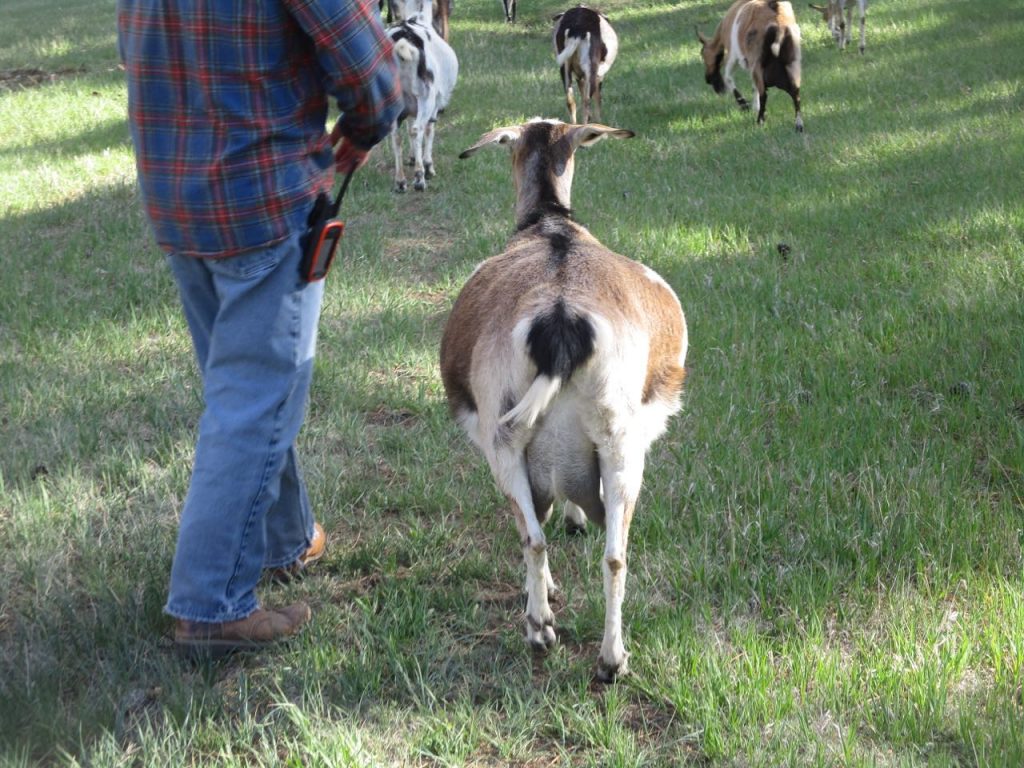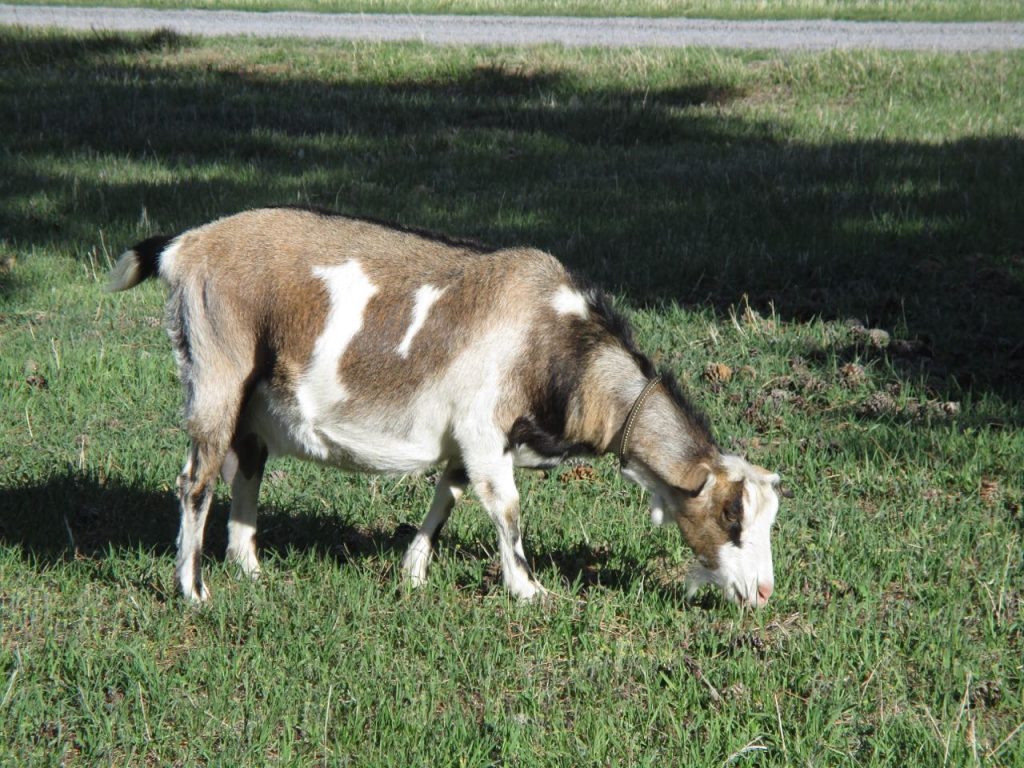 Tigerlily was also very large and Phil thought she might have triplets. Nope. She was also just FAT.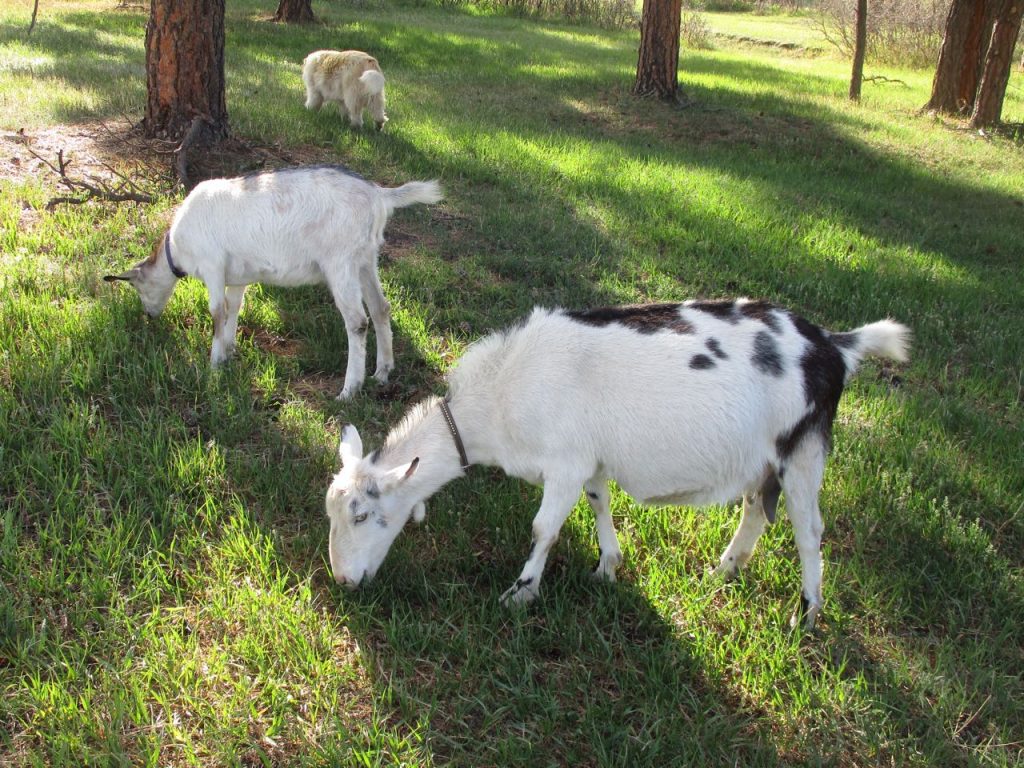 Sadie didn't look pregnant at all except for the tell-tale udder development. I thought maybe one tiny baby might be hiding in there.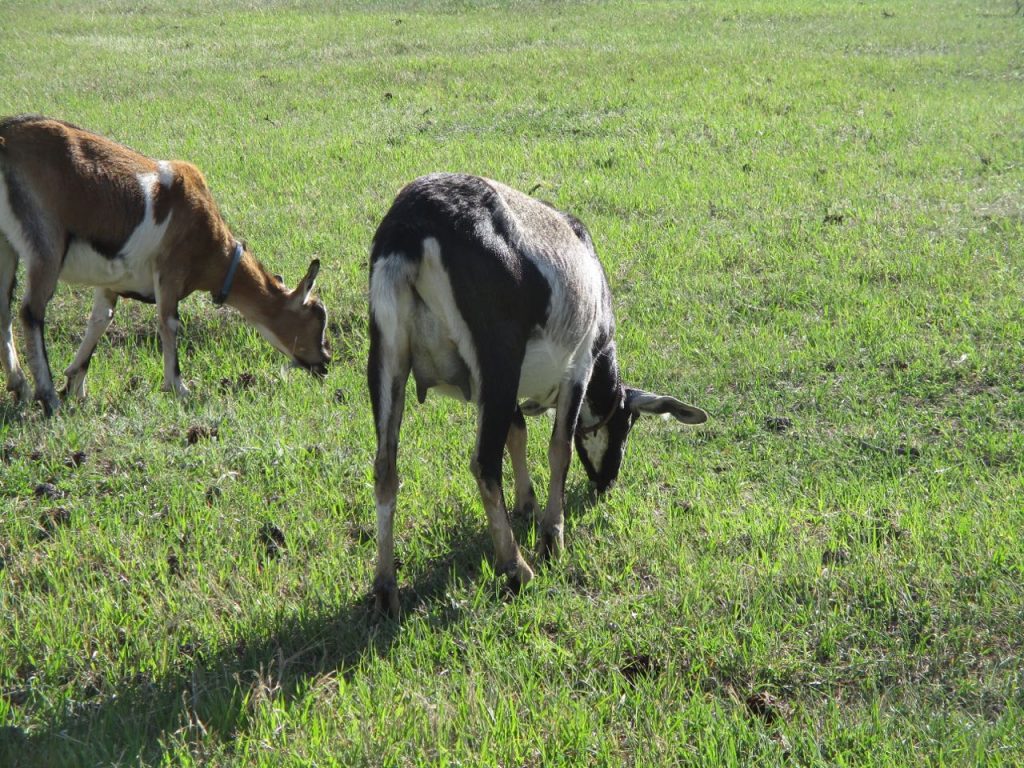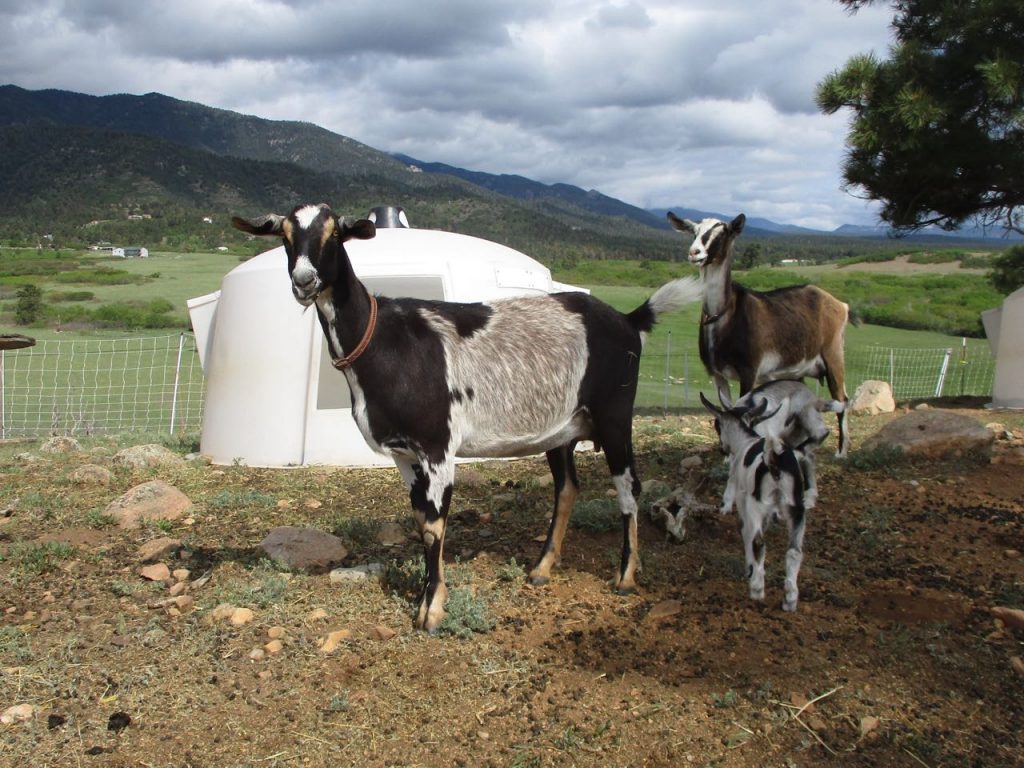 Coral and Sadie were both due on Sunday, May 24th and Tigerlily was due Monday the 25th. I thought Coral must surely kid early, but there were no babies Sunday and by Monday morning she still hadn't produced anything. Meanwhile, Coral looked like she could hang on another month and be just fine so I was barely watching her at all. Tigerlily always goes overdue so I didn't even bother looking for signs of impending labor on her due date.
As Monday afternoon rolled around, Coral (a.k.a. "Fuzzy") separated herself from the herd and dug a nice spot under a cedar tree. I said, "No way, girl!" and hustled her off to the kidding shed where I could keep an eye on her through the Goat-O-Scope. Meanwhile, Sadie was acting a little strange and seemed to be secluding herself a bit, although she was still trailing the herd at a distance. Her tiny udder suddenly looked three times the size it was that morning. I didn't think she looked ready yet, but I knew I'd better keep an eye on her.
Coral looked like she was starting labor around 4:00 in the afternoon and I went out to check on her, but when I went outside I noticed that Sadie had vanished. Coral didn't look that close, so I took a few minutes to check on Sadie. I'm glad I did! She had just sat down under the cedar tree I'd pulled Coral away from earlier that day and was starting to push! I dragged Sadie down the hill to a nice green patch of open field and hollered at Phil to bring the kidding box to Sadie instead of Coral. But Coral was going into labor too! It was a beautiful, sunny afternoon and I always prefer outdoor kiddings when possible, so we pulled Coral out of the shed and brought her near Sadie just in time for Sadie to pop out a kid–a single big doe! This gal weighed 10 lbs.! Where was Sadie hiding a kid that big?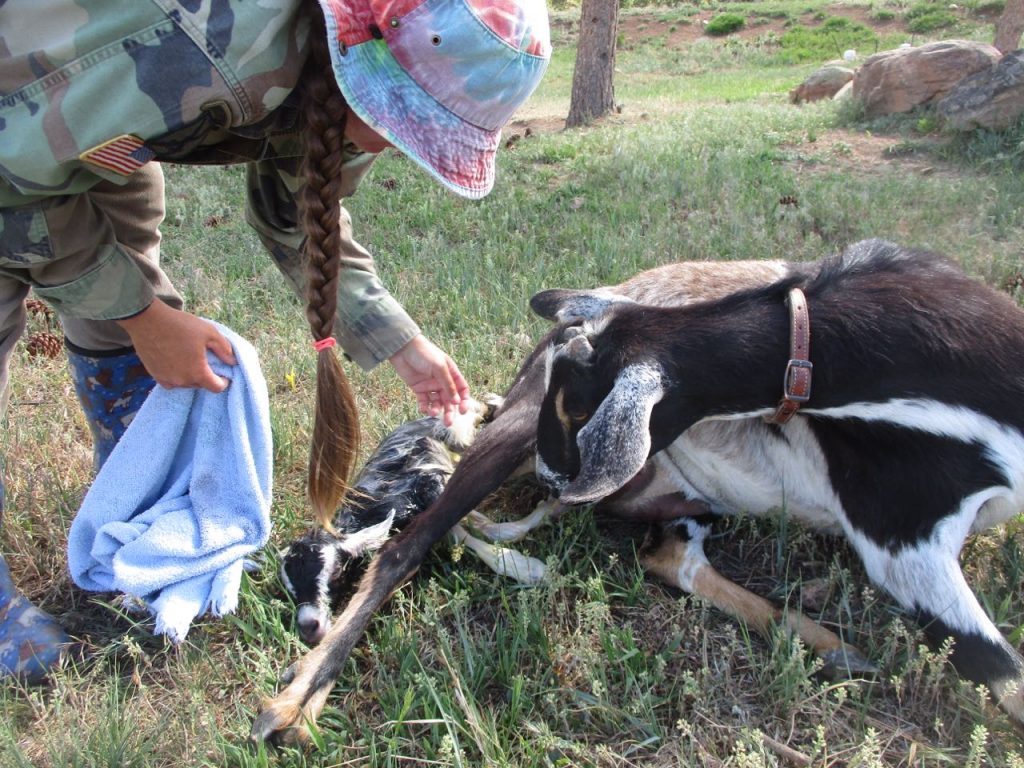 Things got even livelier after that. Coral forgot about her own delivery and trotted over to help Sadie with hers. Soon the new kid had two mamas diligently cleaning her off. Sadie didn't seem to mind Coral's help in the least.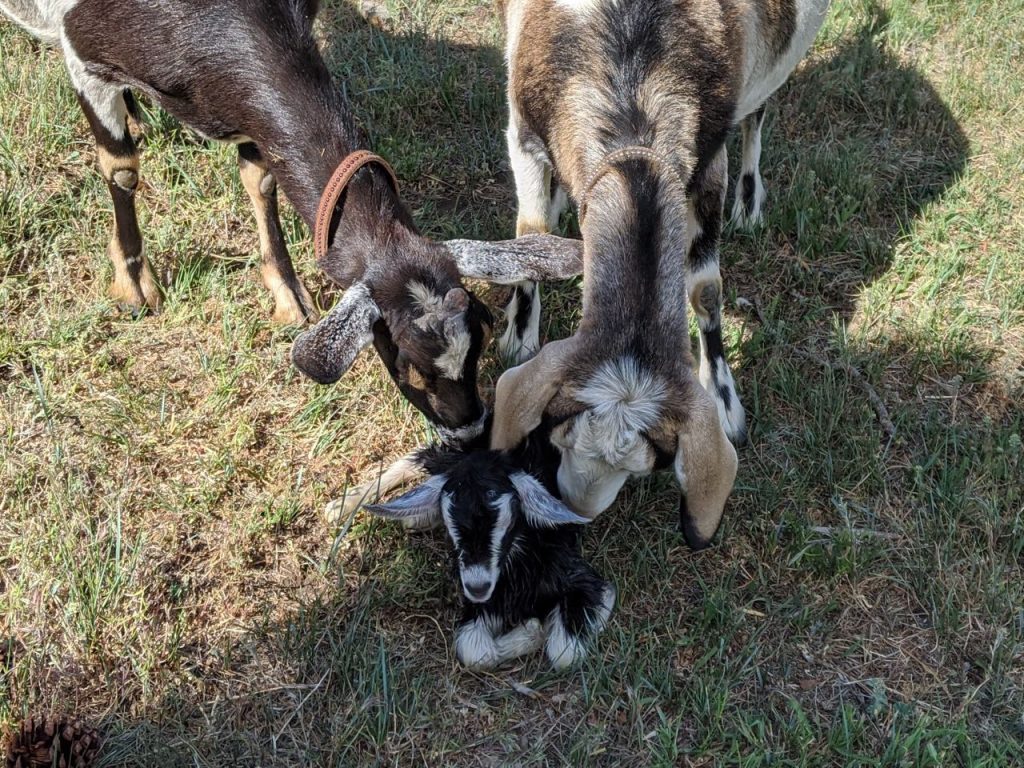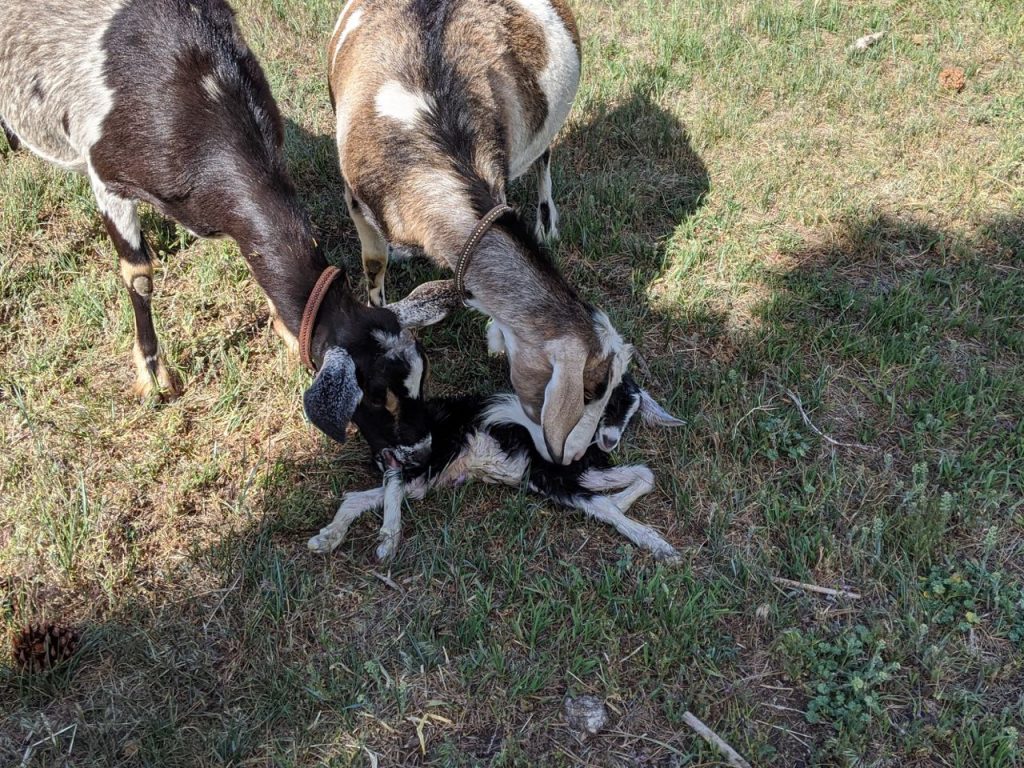 Butterfly was very curious and thought she might join in on the action.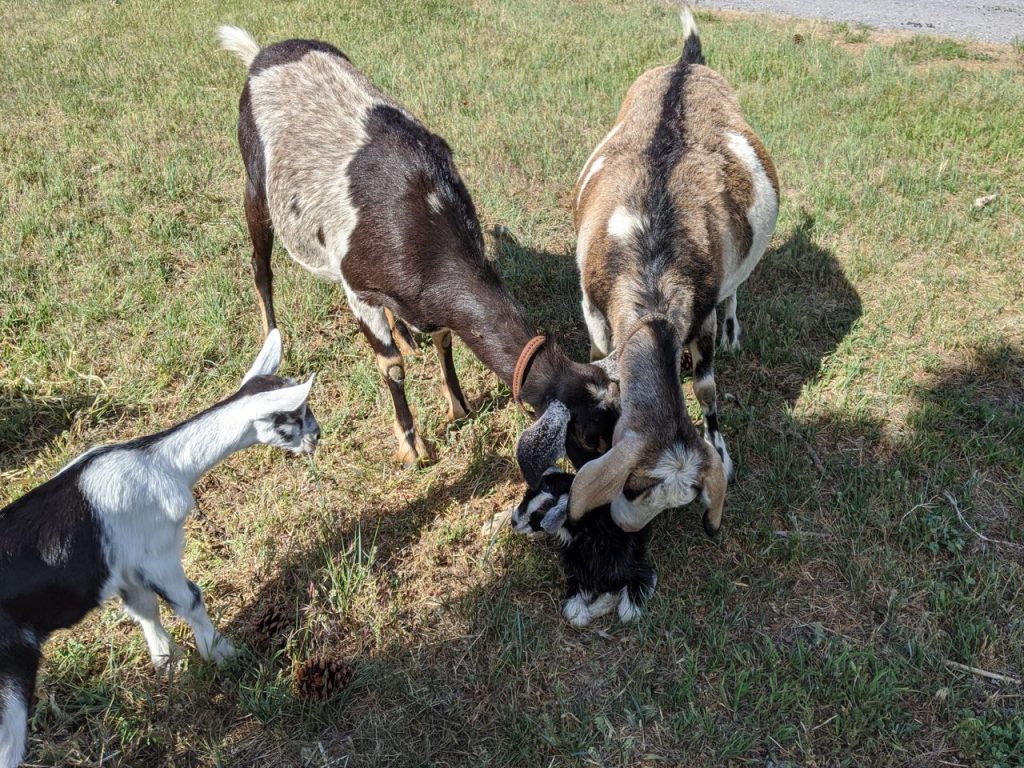 And then Sonic ventured over to help too.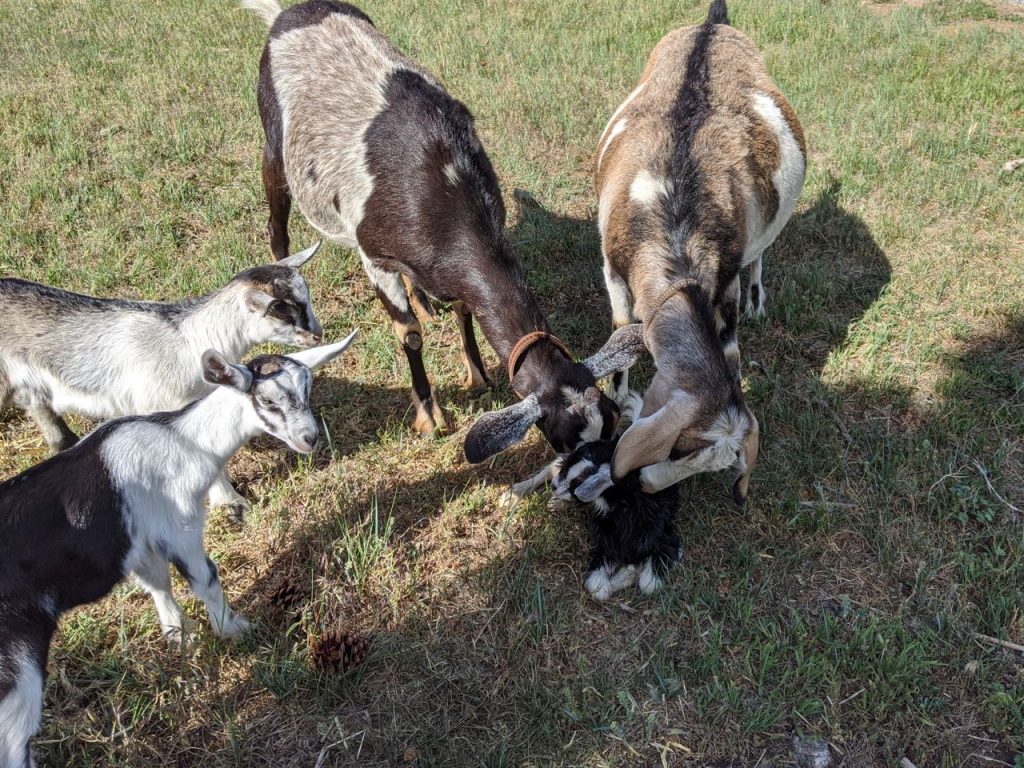 All this was a bit much. I shooed the older kids away and then had to drag a protesting Coral away from Sadie's kid. Seeing two mamas lick a new baby was cute, but I knew if I allowed it to continue we'd likely run into bonding and possession issues where the kid claimed both mamas and both mamas claimed the kid. Besides, the distraction was preventing Coral from getting on with her own project. Her own kids were tired of waiting!
Despite having more help on hand than any goat before her, Sadie really didn't need any help at all. The delivery was quick and easy and it was a large, strong, healthy kid that was up nursing and running around within minutes. We named her Sunflower.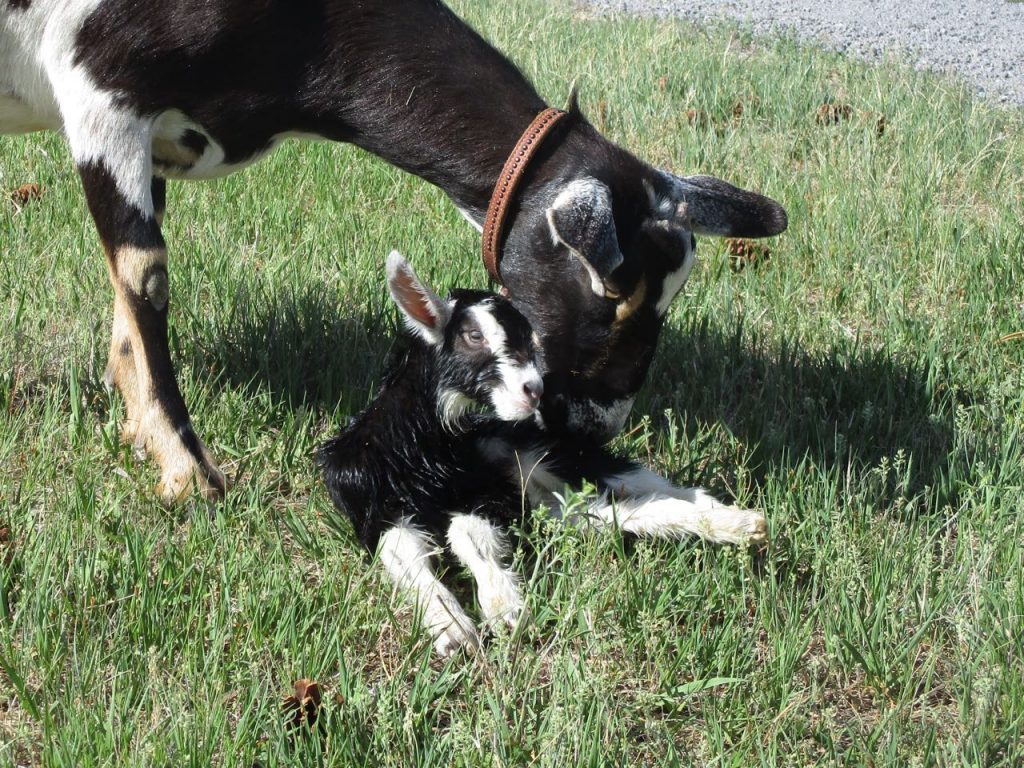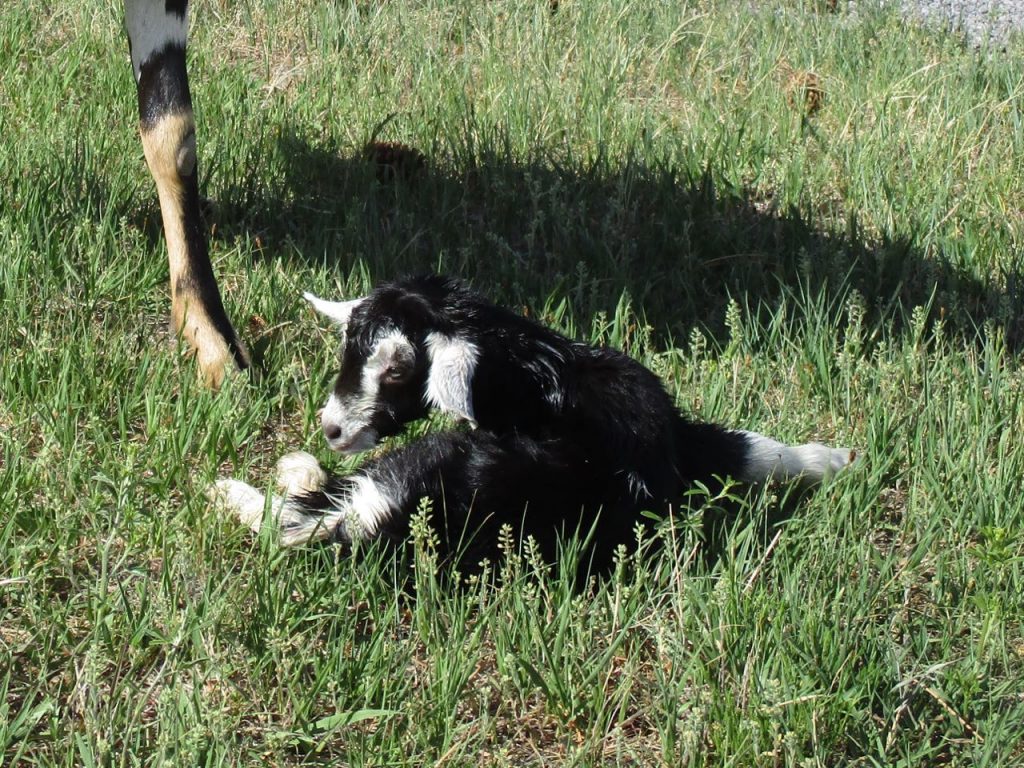 Looks like mama got a little carried away with the licking!