The babies love to "hide" under the table when we bring them into the house. I guess all kids love furniture forts, regardless of species.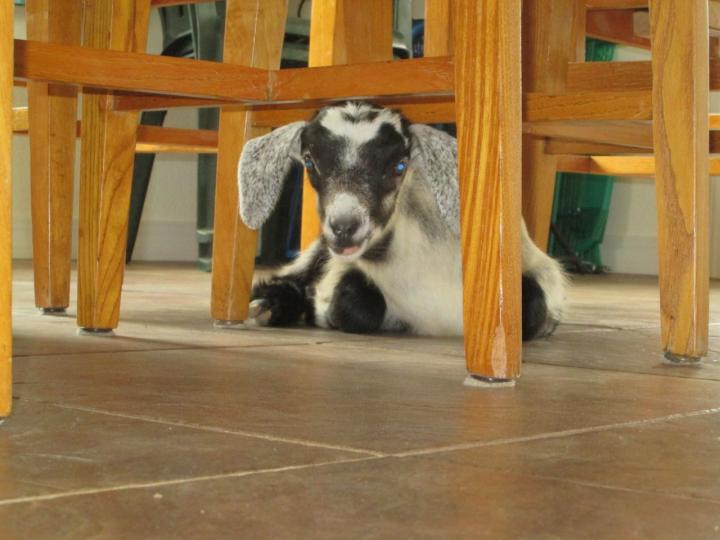 First the eyes began to droop and the head to nod…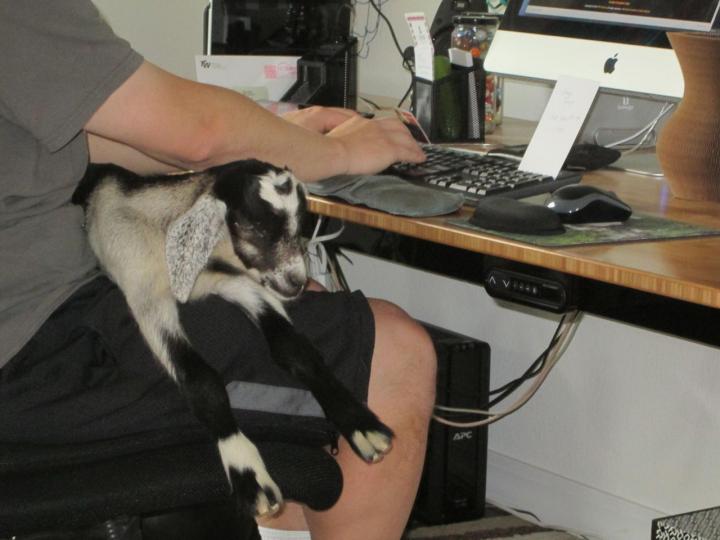 … and then he conked out completely. Office work is so boring!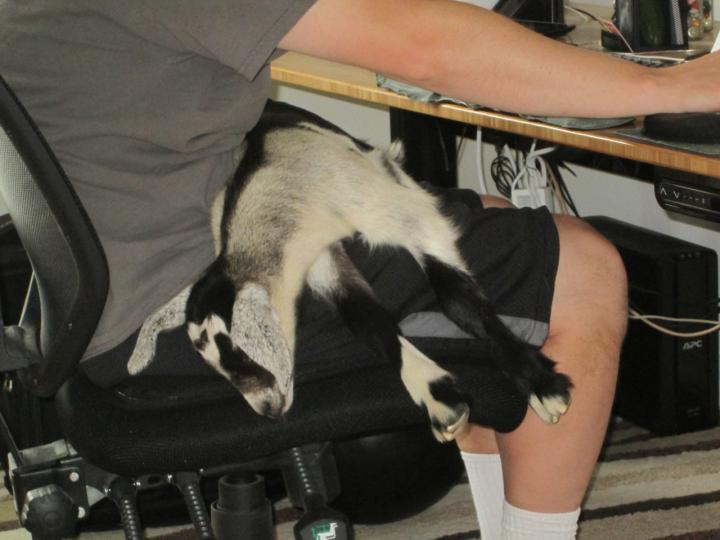 We plan to sell these little guys for packgoats when they're weaned, so I thought I'd set them up in front of a non-distracting background and get some good "ad" photos. I stood Hammer up in front of this nice, white wall and asked him to strike a pose. Boy did he deliver!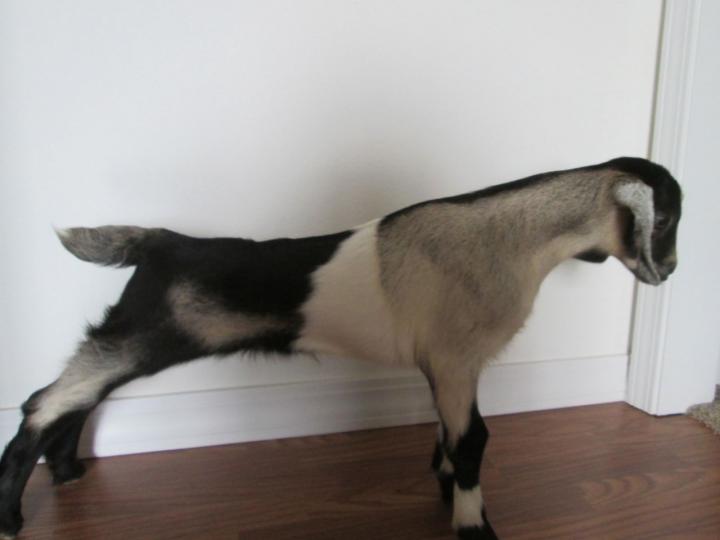 We fell apart laughing and never even managed to try to get Sledge to set up nicely for us. Oh well. Maybe another day.