We've had a lot of fun playing with our goats on the Cuzcotopia Tower!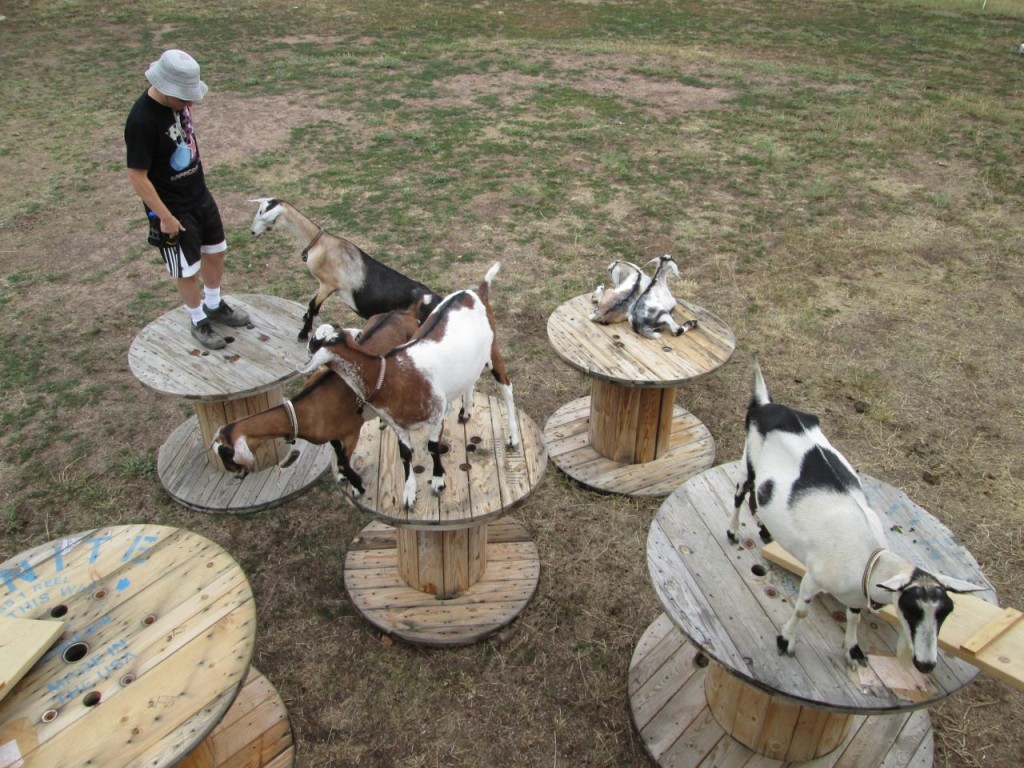 Nubbin shares a patriotic moment with Phil at the flagpole.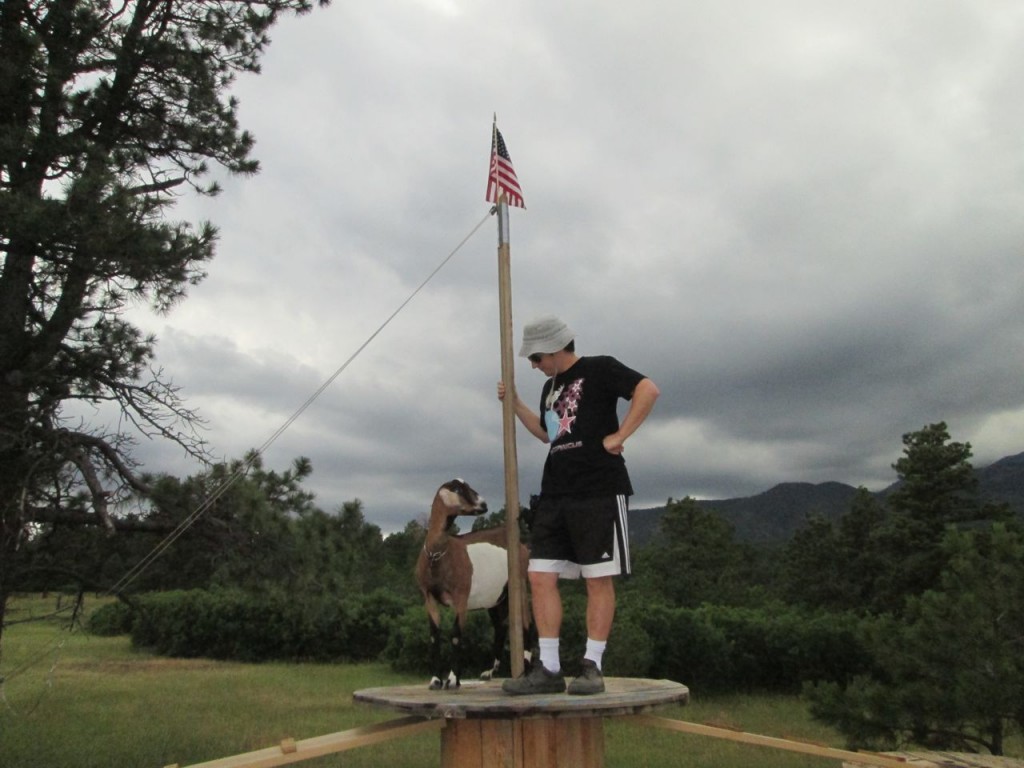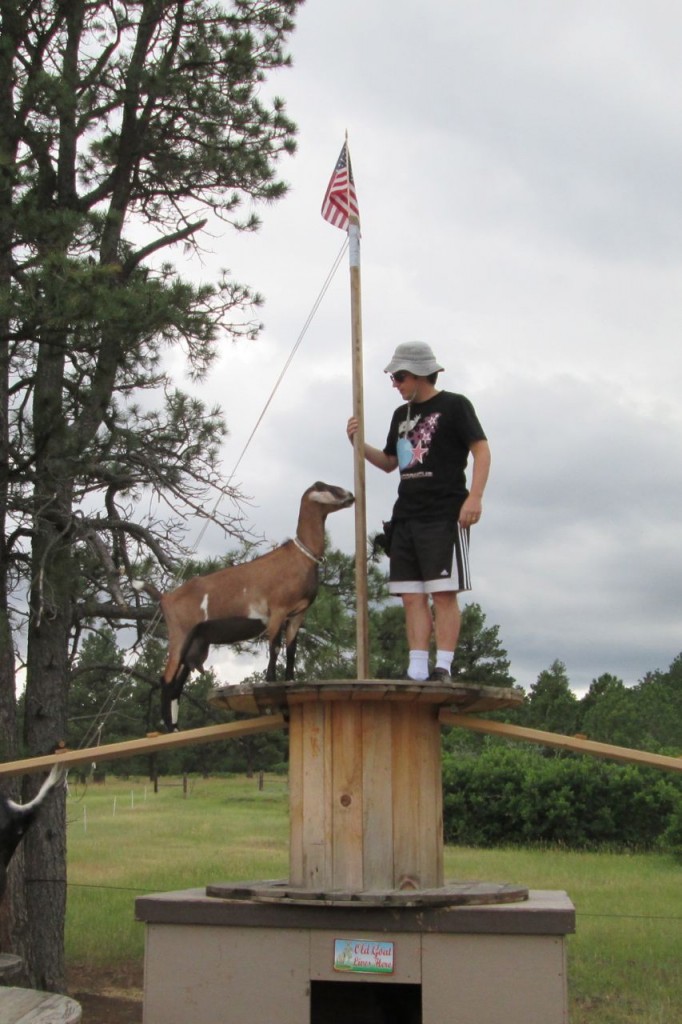 We're not sure if Petunia is laughing or is just bored.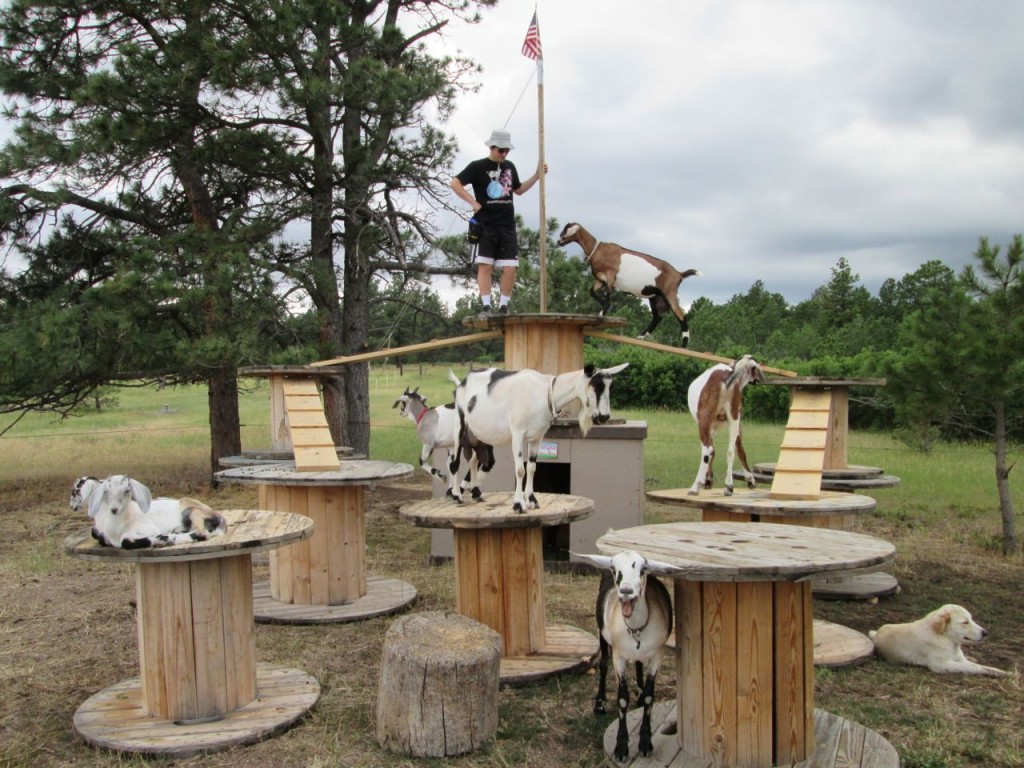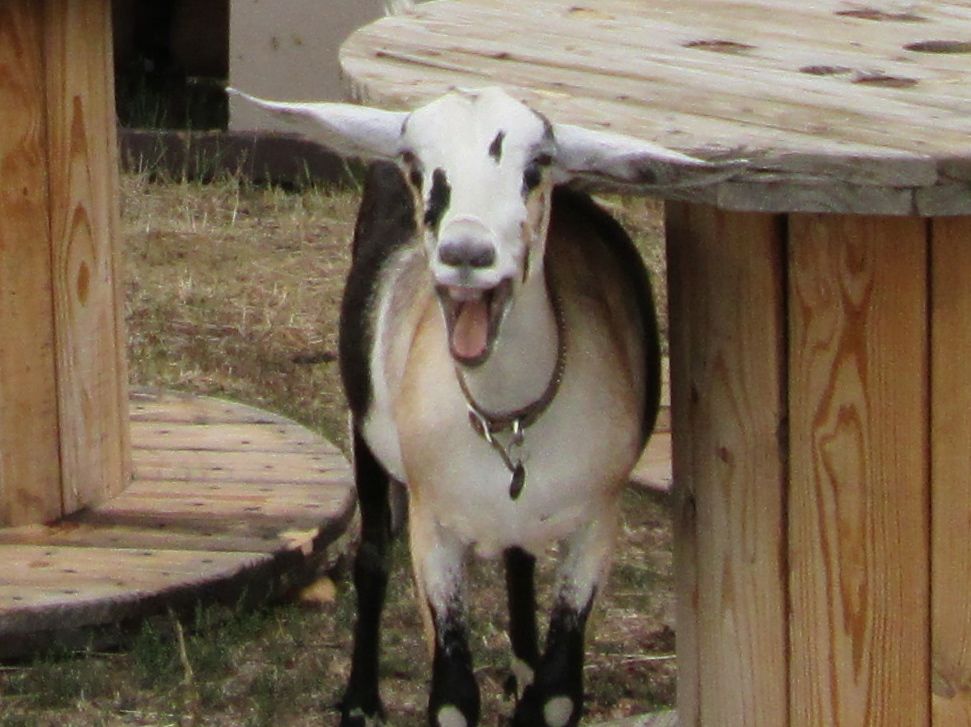 Two little cuties.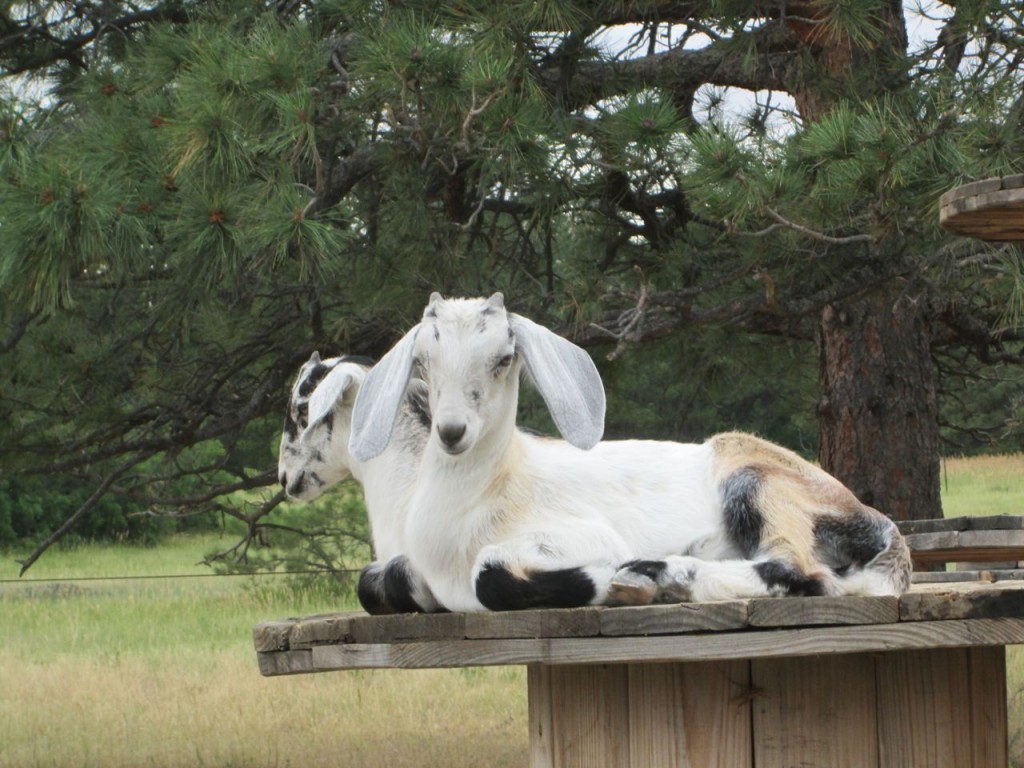 To supplement her income, this ingenuous mother of two uses her unusual, soaring ears to install a toll bridge.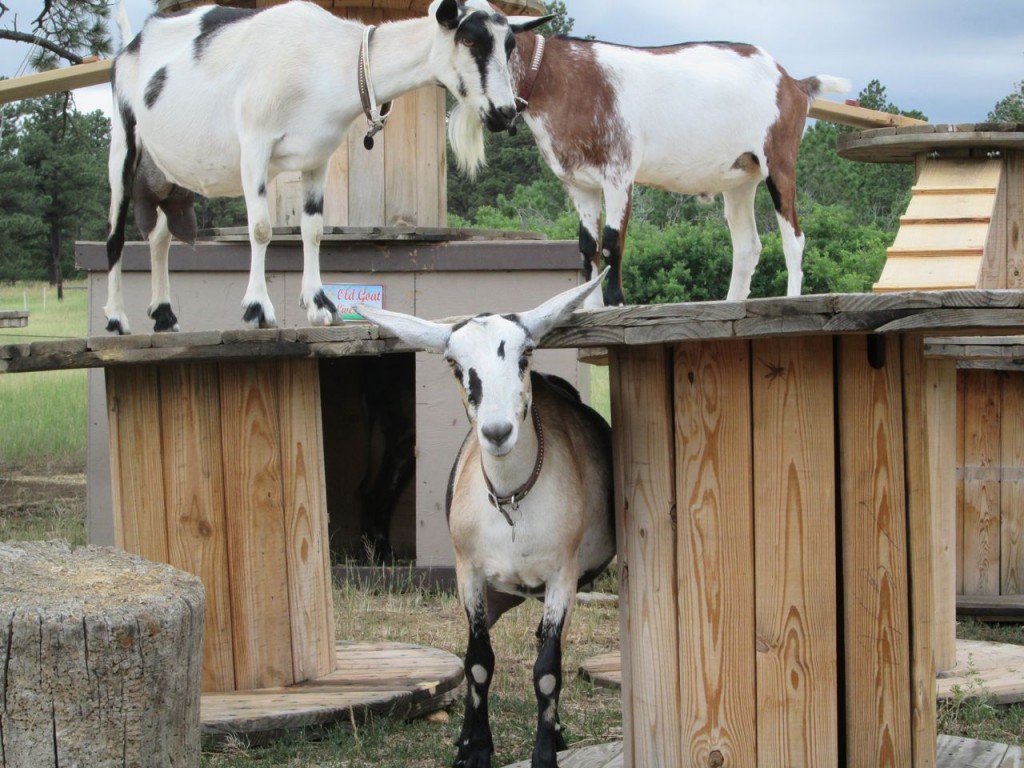 Pac-Man is afraid of heights–the only goat I've ever heard of that is afraid of heights! This is as far as I could tempt him to go.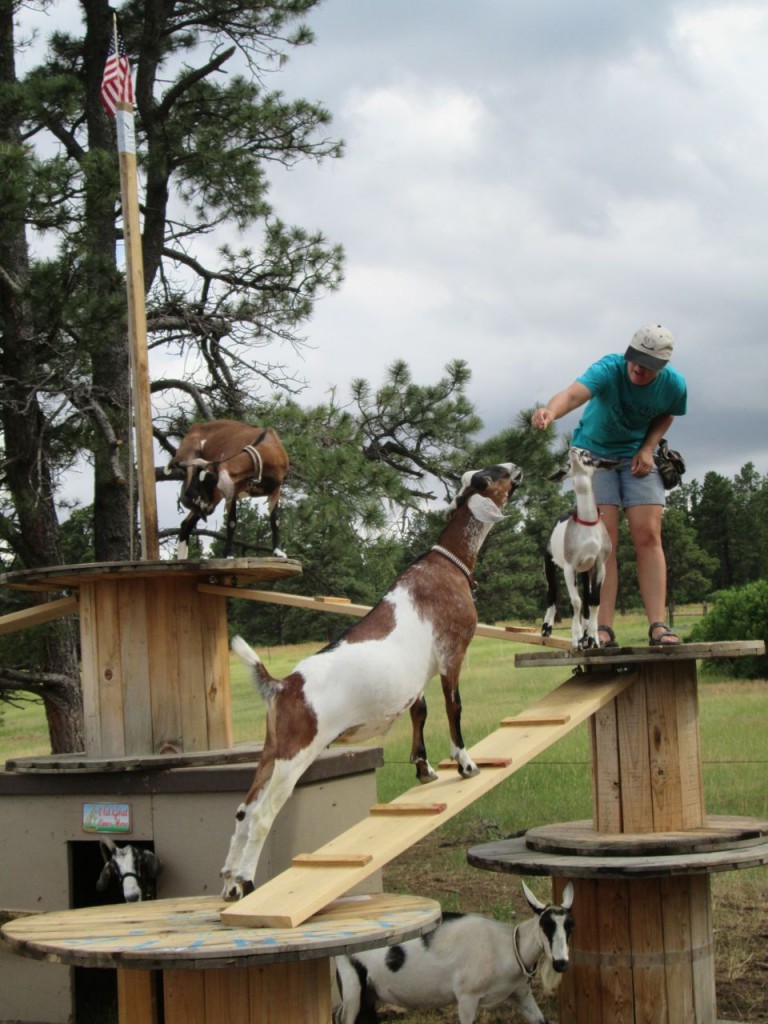 Lilly takes a moment to salute the flag.