At least, that's the aura Nubbin gave off this evening when she popped these two little boys out with no help and minimal effort. Meet "Sledge" and "Hammer"!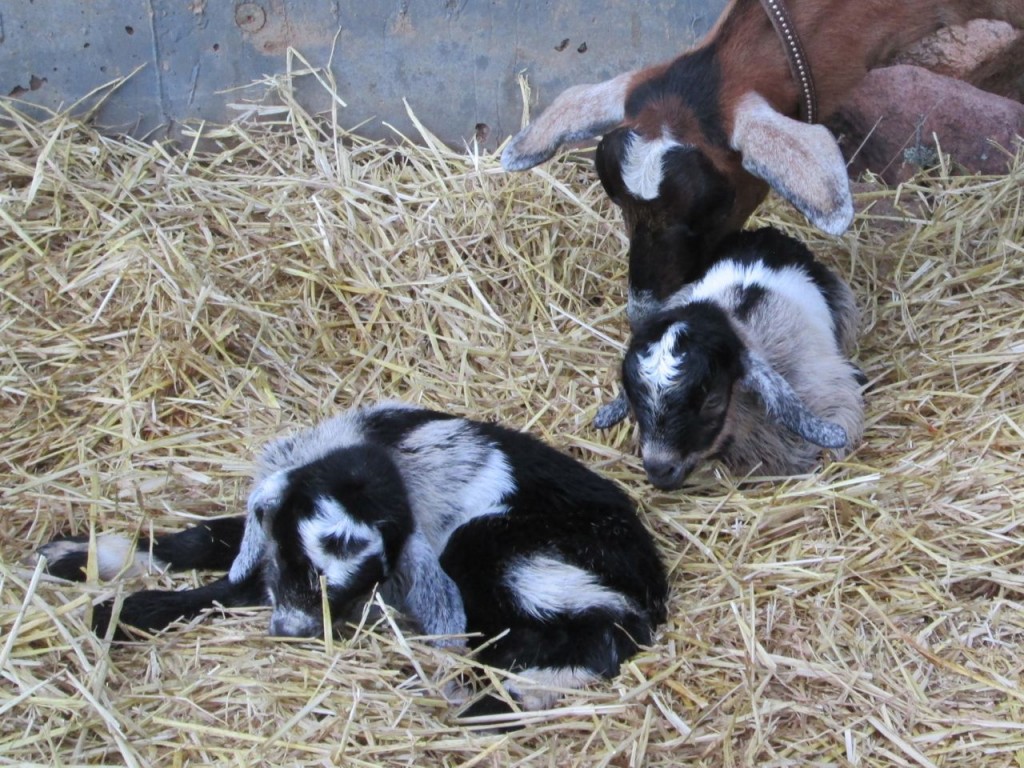 I was kind of rooting for the one with the doughnut on his forehead to be called "Dunkin," but Phil overruled me.
Nubbin did great! She spent a great deal of time this afternoon pawing and nesting behind the house, and she would baa-aa softly every time I poked my head out the door. But after watching Petunia do this exact same routine for three days last year, I didn't take Nubbin too seriously and went for a horse ride.
I got back just in time! Around 6:00 this evening, Nubbin got down to business, and she delivered these two beautiful boys with no help and minimal effort. Well, I'm sure it was quite a bit of effort (they're big boys!), but Nubbin was very no-nonsense about it. Phil and I stood by and gave moral support, but no one had to pull. Nubbin couldn't be happier and neither could I. After the tragedy of losing her babies last year, I was so hoping for Nubbin to be blessed this year. "Thank You, Lord!"