Yesterday we took the goats for a walk around our property. Up to now, we've been calling our goats a "herdlet". But I think they've grown beyond herdlet status at this point. With eight goats, it's now a bona fide herd.
We're all ears!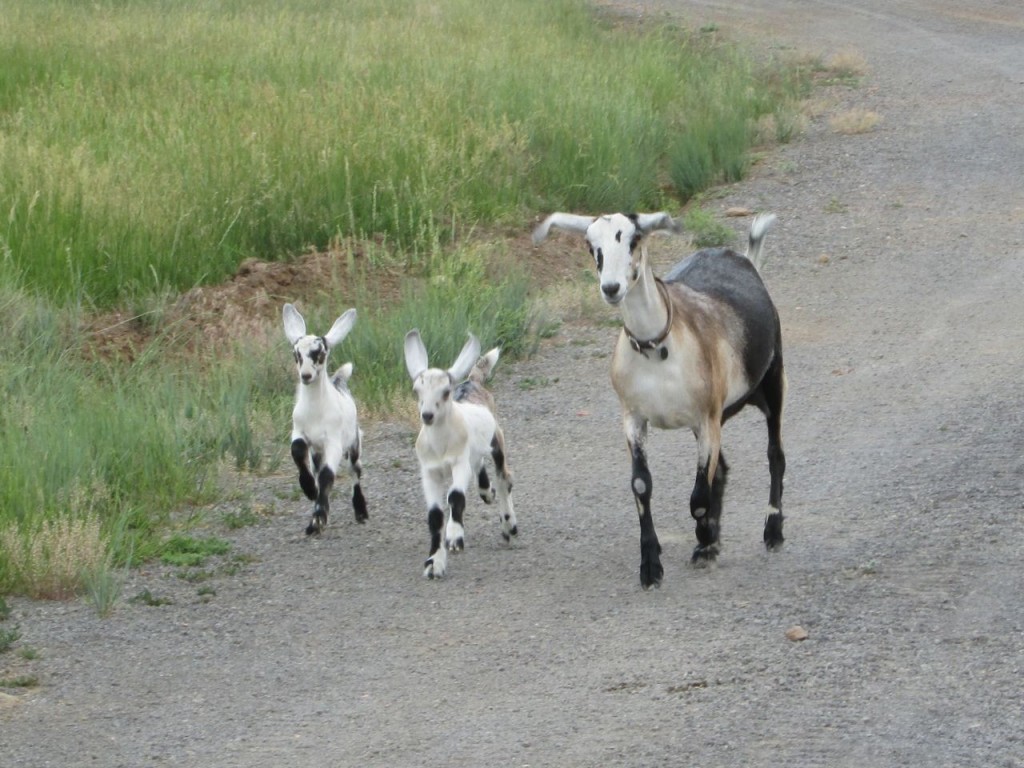 Snickers and Sputnik learned to play "King of the Hill".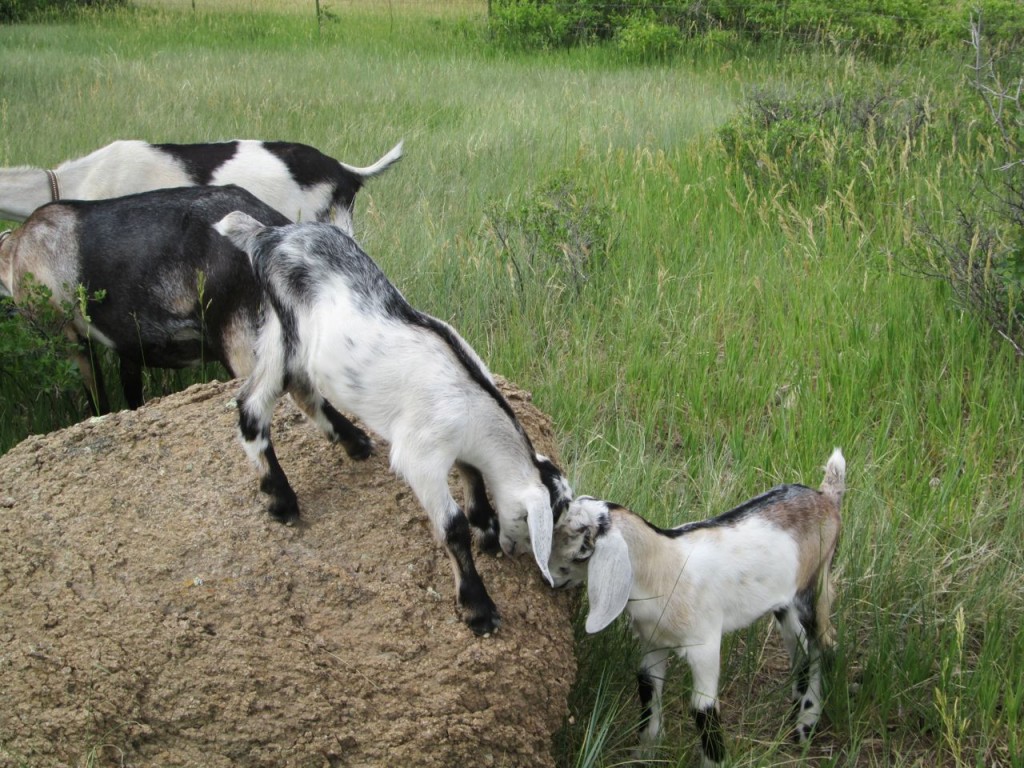 Lilly's progeny. Aren't they a colorful crew? They aren't posing very nicely but they're all here: Lilly the matriarch, her daughter Petunia, her son Huckleberry Finn, and her grandsons Snickers and Sputnik.