I saw two does advertised on Craigslist for a price I couldn't ignore. We went to go see them and we fell in love. Meet Jezebel and Delilah! (Please, girls, DO NOT live up to those names–you're  better than that!)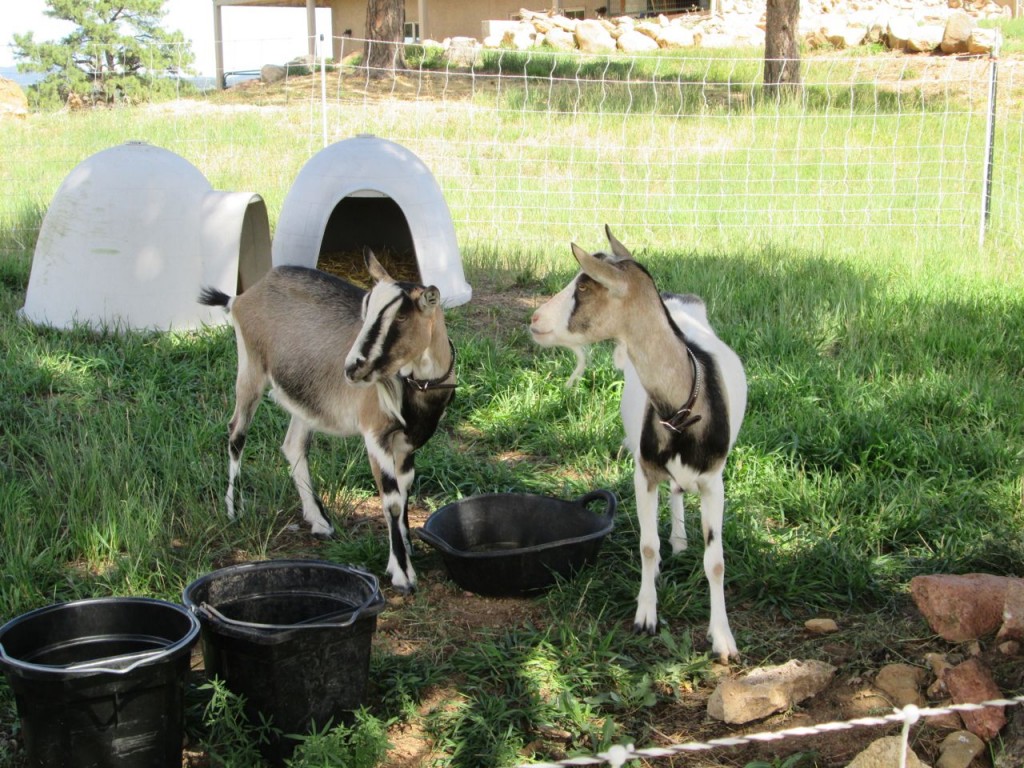 They're a little on the skinny side at the moment, but I'm sure we'll have them fattened up in no time! 
These two are afraid to go in their little igloos, but Delilah has no qualms about chewing the tops off. 
Phil bonds with his two new girls. They're quite shy at the moment–nothing a little attention and food bribery won't fix.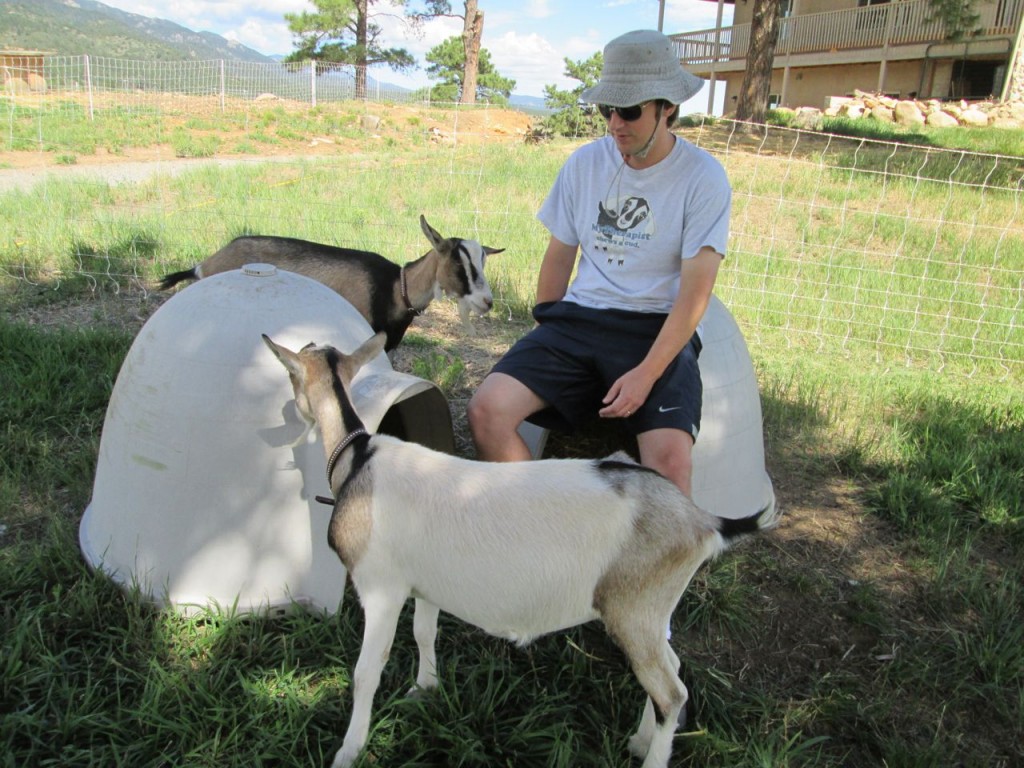 Phil was not convinced that we needed more goats, and as we were on our way out to look at them he asked me, "So… what's so great about these two goats that you think we should go see them?"
I gabbled a bit about their price, their color, their breeding, etc. It wasn't leaving an impression. And then I mentioned the wattles. "Both goats have wattles," I said.
"NOW you've got me excited!" Phil replied. These are now officially our first goats with jewelry.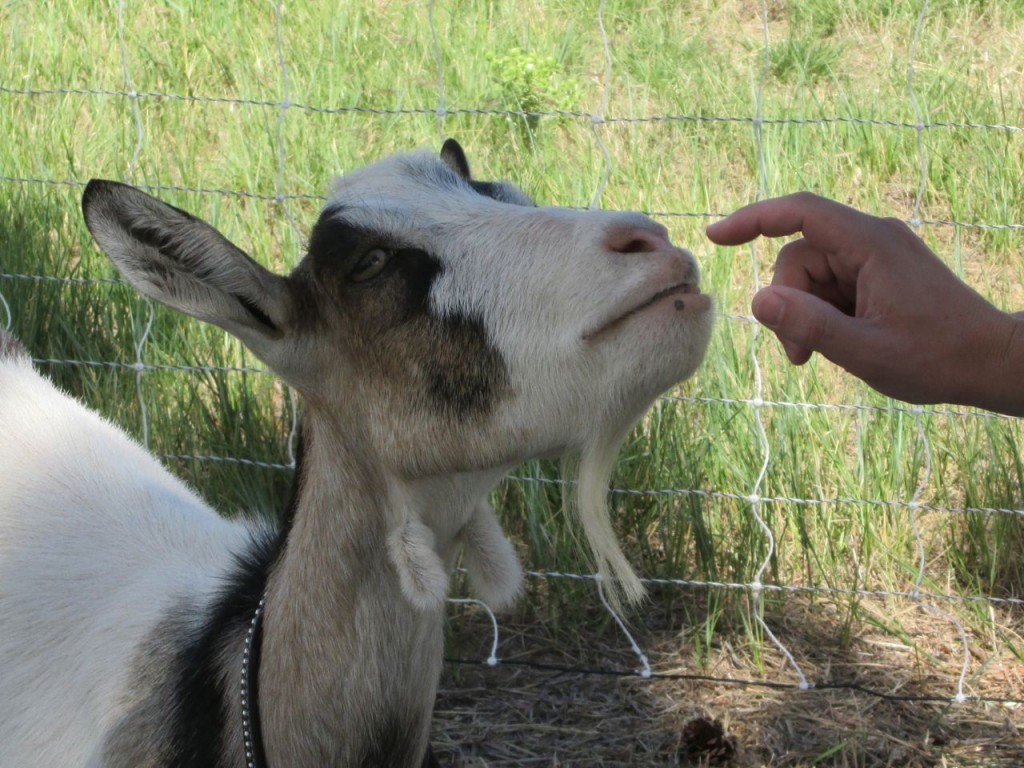 And I love Delilah's little pointy tongue. She's shy as can be but she's also insatiably curious. It's fun to watch her two conflicting personality traits wage war every time we come into the pen.