Cuzco recently had his annual shots and health check-up and passed with flying colors. He also weighed in at a whopping 219 lbs. That's 25 lbs. up from this time last year! He's looking a little grizzled from the winter, but soon it will be time to give him his annual shave so he can look his noble best for summertime picnics, parades, and other events where he can show off.
The thistles have started coming in and Cuzco is doing his part to help keep them in check: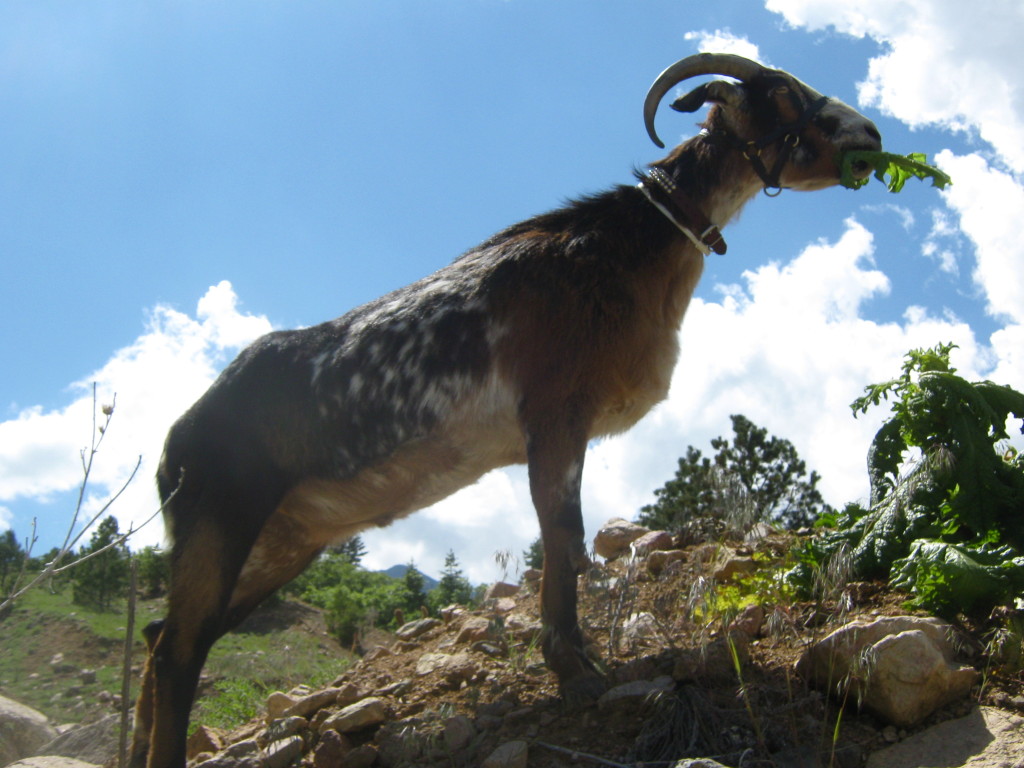 Up next: Big, exciting news about our new goat acquisition!