It's July and I'm still posting photos from May. I need to get with the program!
The weather in May was cold, wet, and magnificent.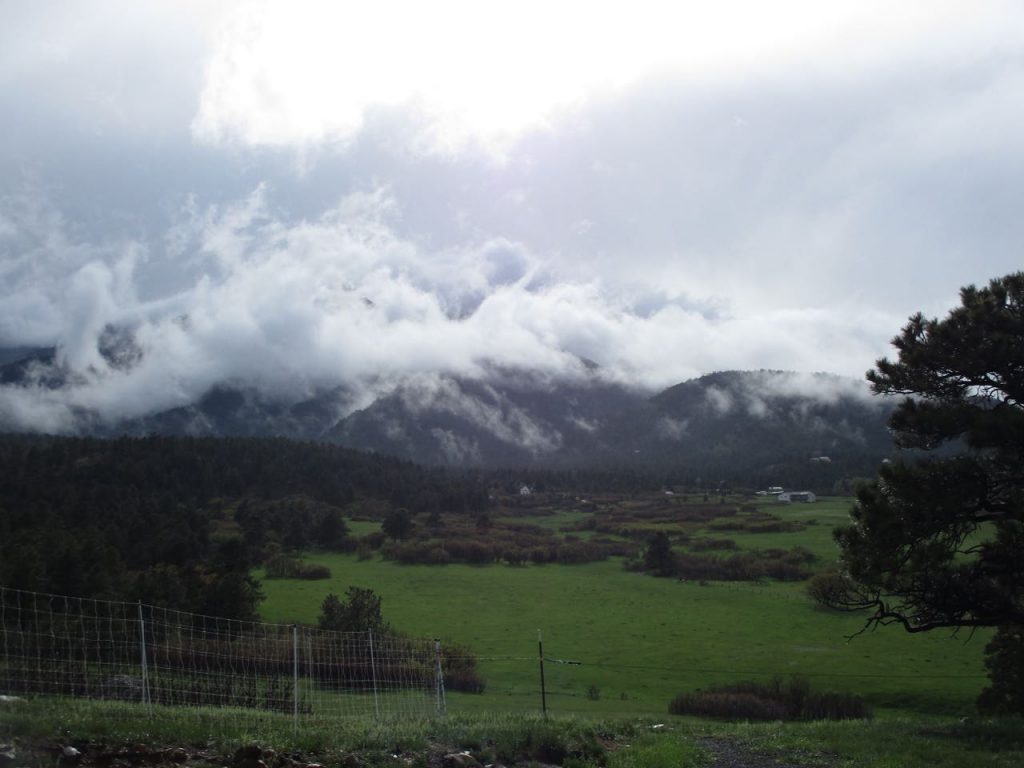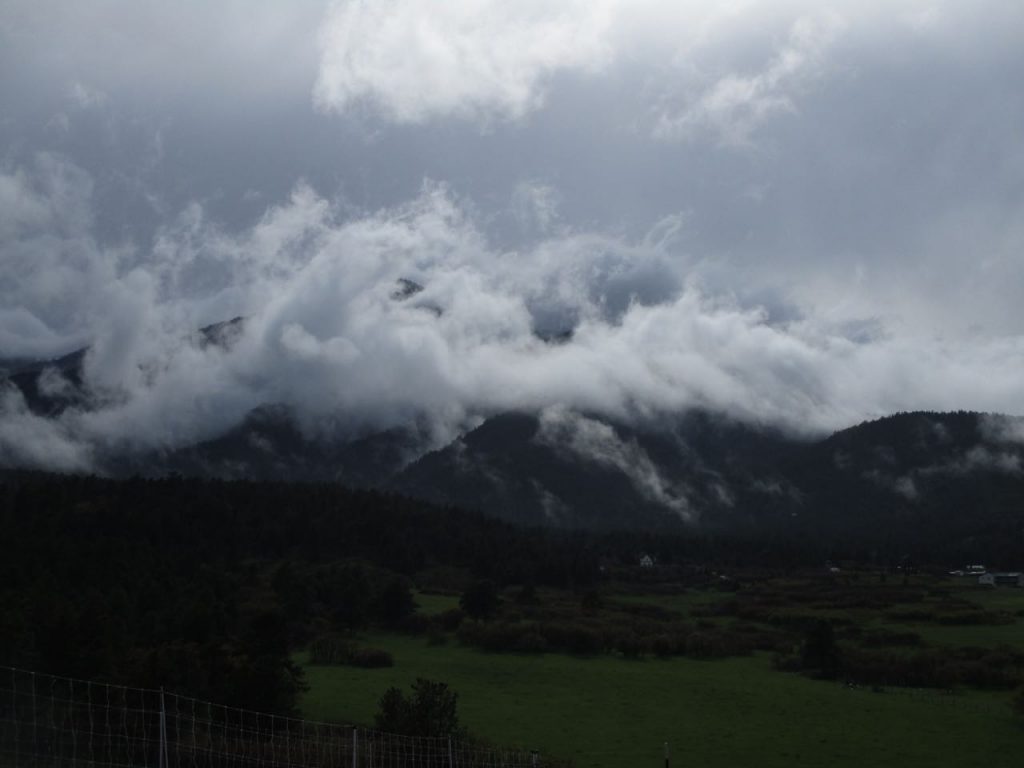 Since little Mocha is the smallest of TinCup's triplets, we like to make sure she gets her share of the milk two times a day.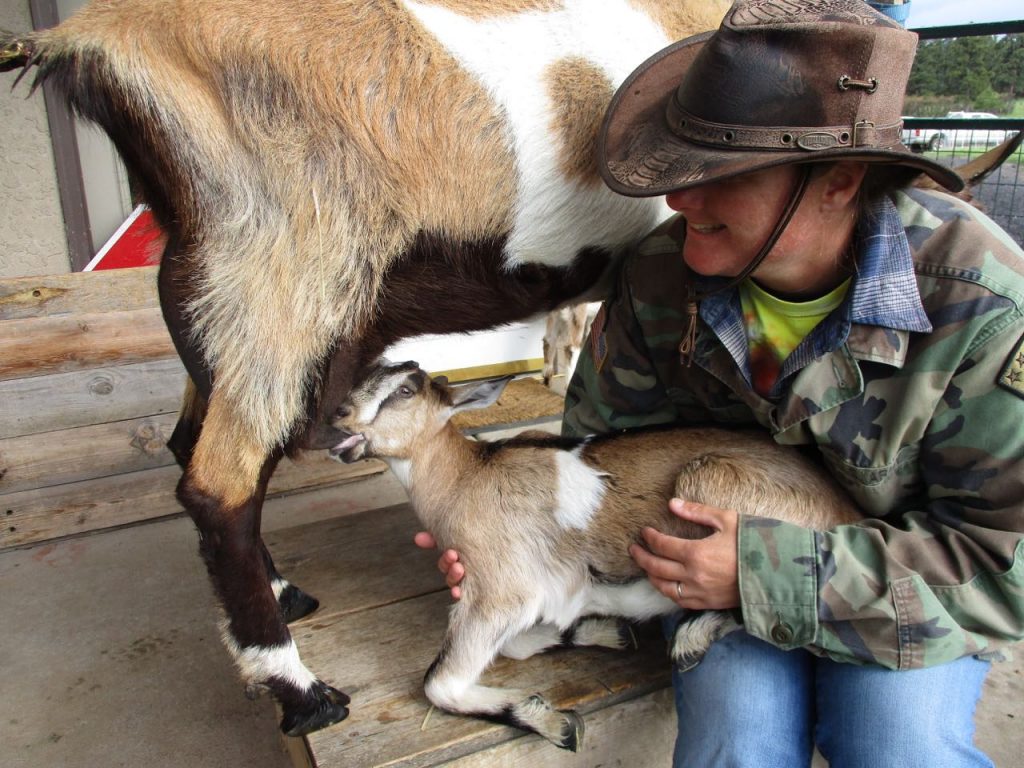 I'm looking at these photos taken six weeks ago and am amazed at how much Thor and Yeti have grown! They aren't little babies any more!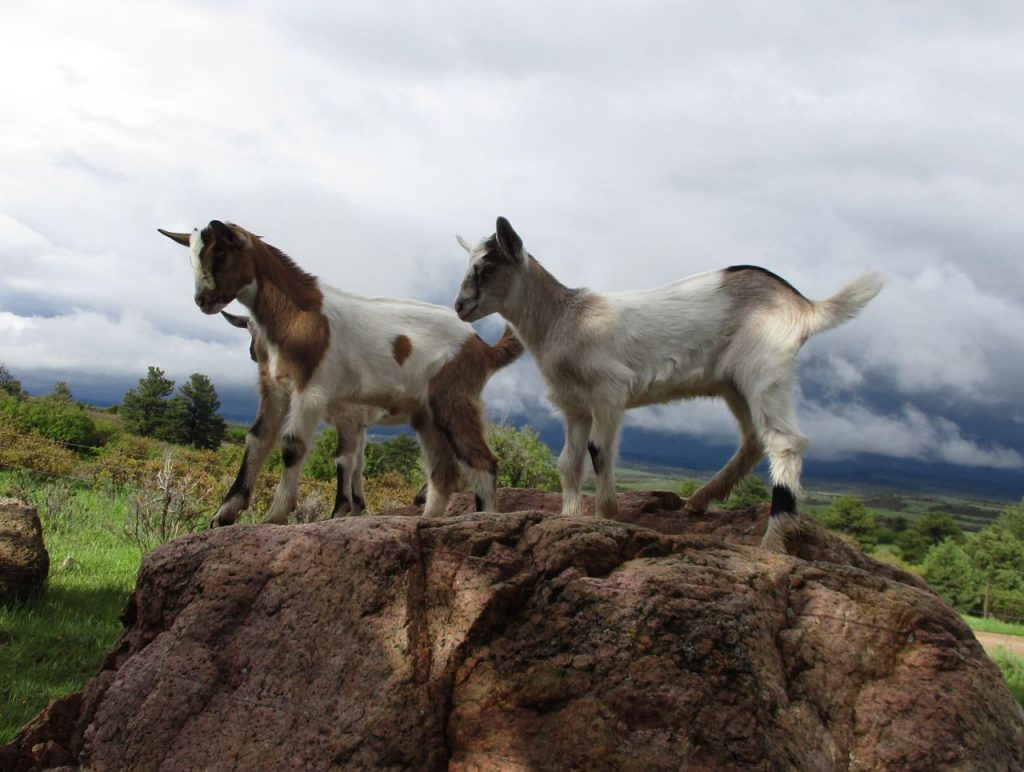 Sibling rivalry: "You can't come up here, Mocha!"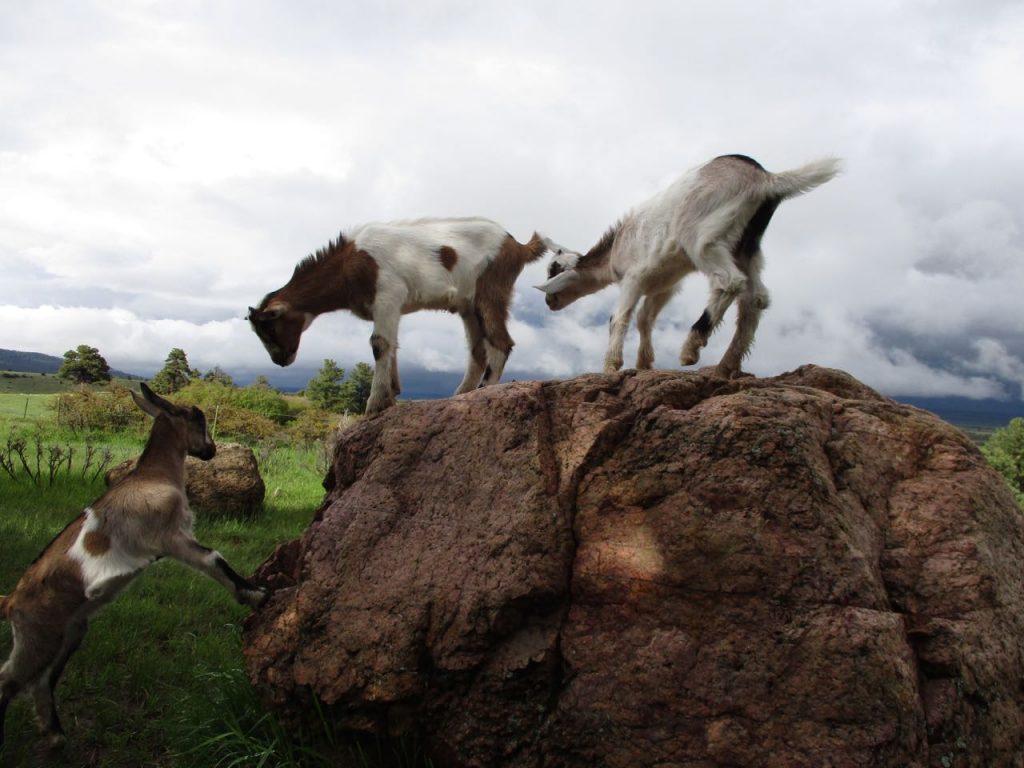 "You get down too, Yeti!" MY rock!!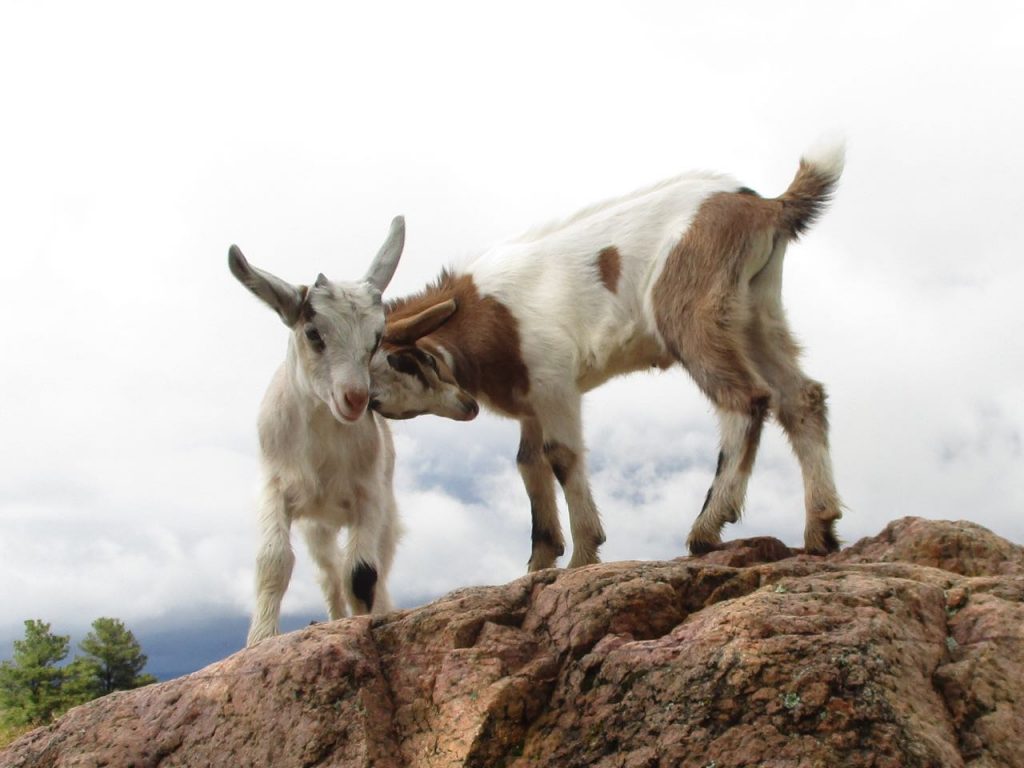 Yep, it's Thor's rock, alright!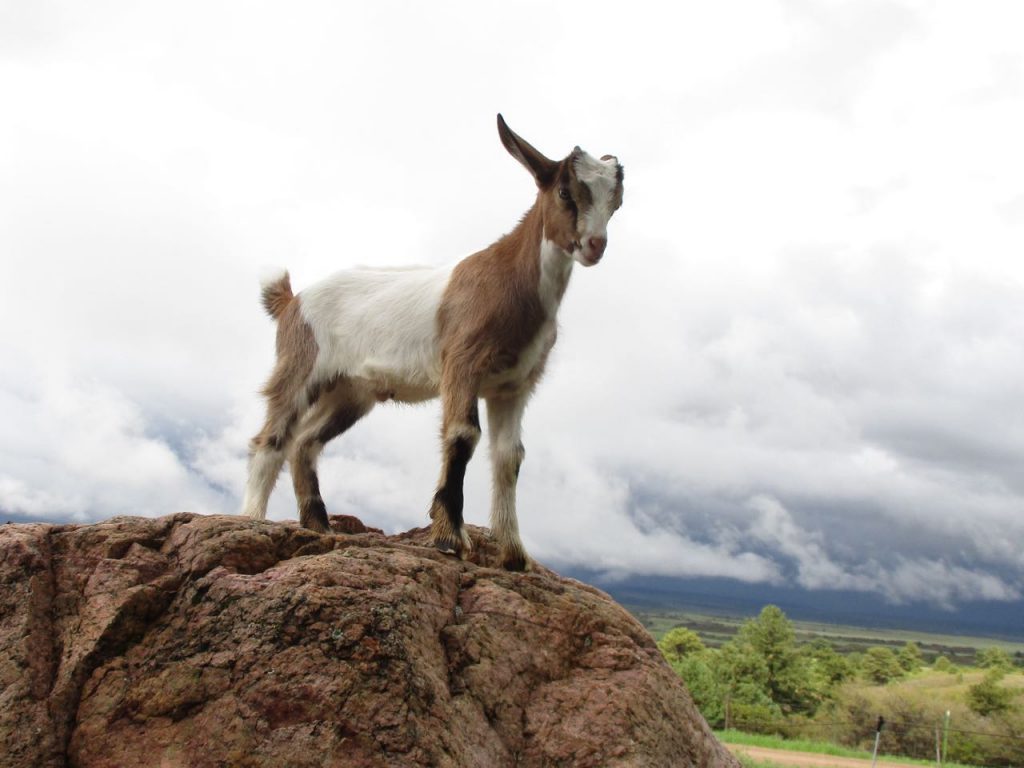 He sure is a cute King of the Rock!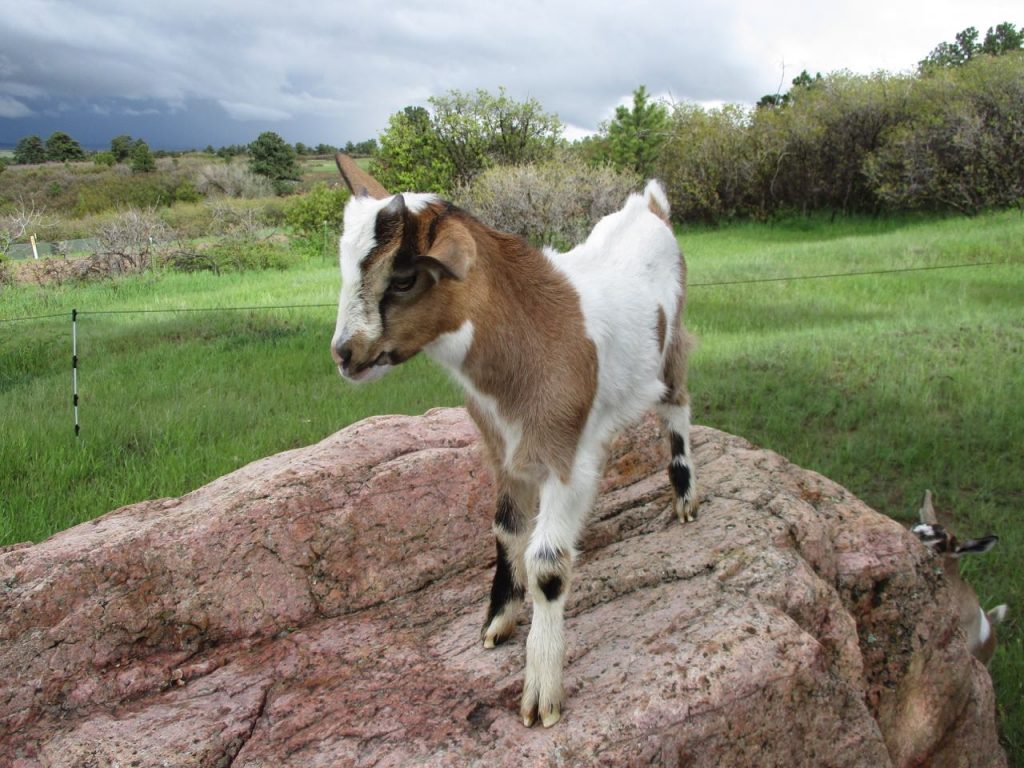 Meanwhile, Cupcake and Brownie prefer climbing on Phil over climbing on rocks.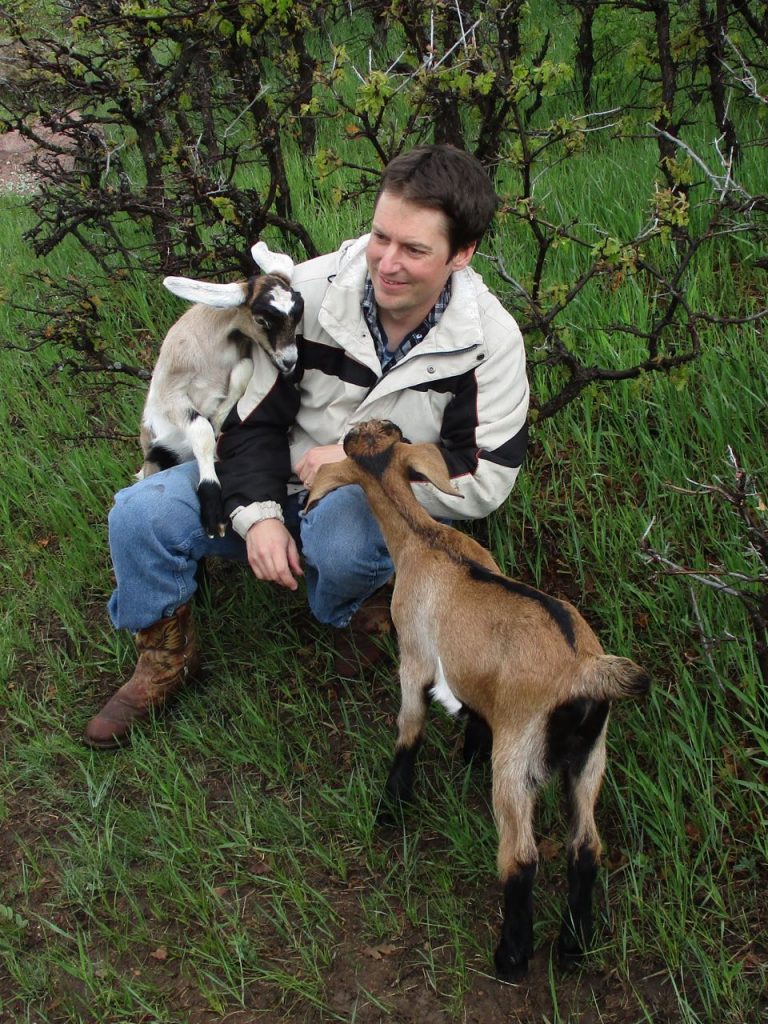 Pluto has become quite the faithful guardian. When baby goats were born this year, he stopped roaming the county and started sticking close to home and to his duties as protector. He also declared himself the protector of our magpie population. The mom and dad magpies do not approve.  
All six kids on the fallen log!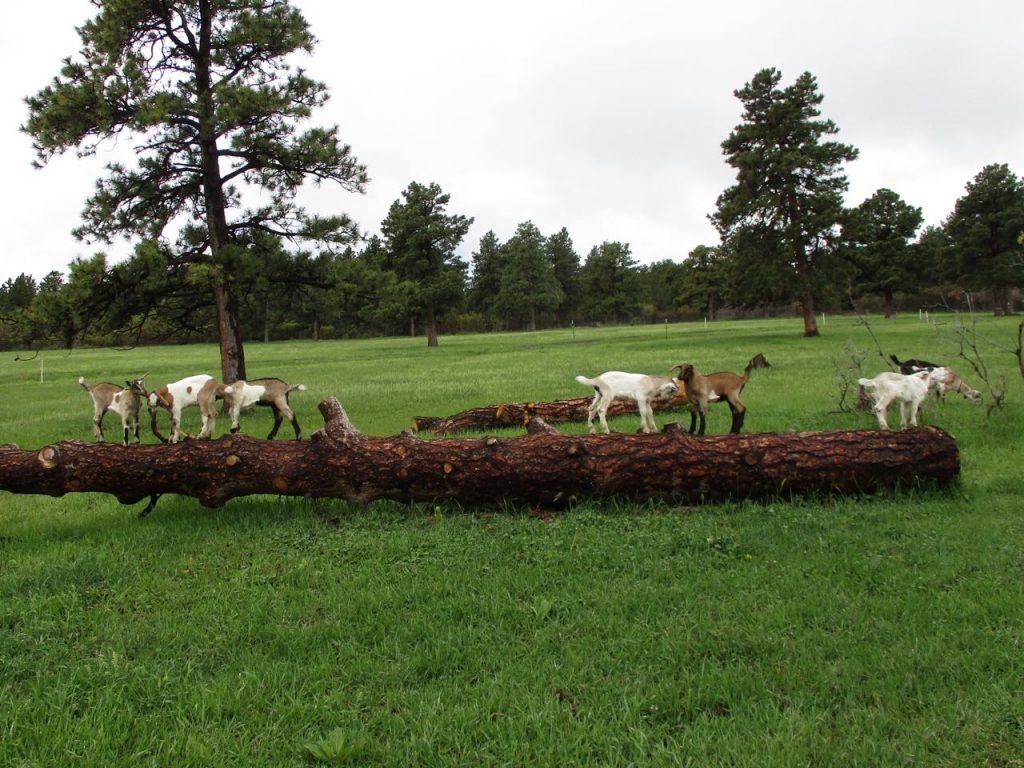 Snowball is such a little angel goat.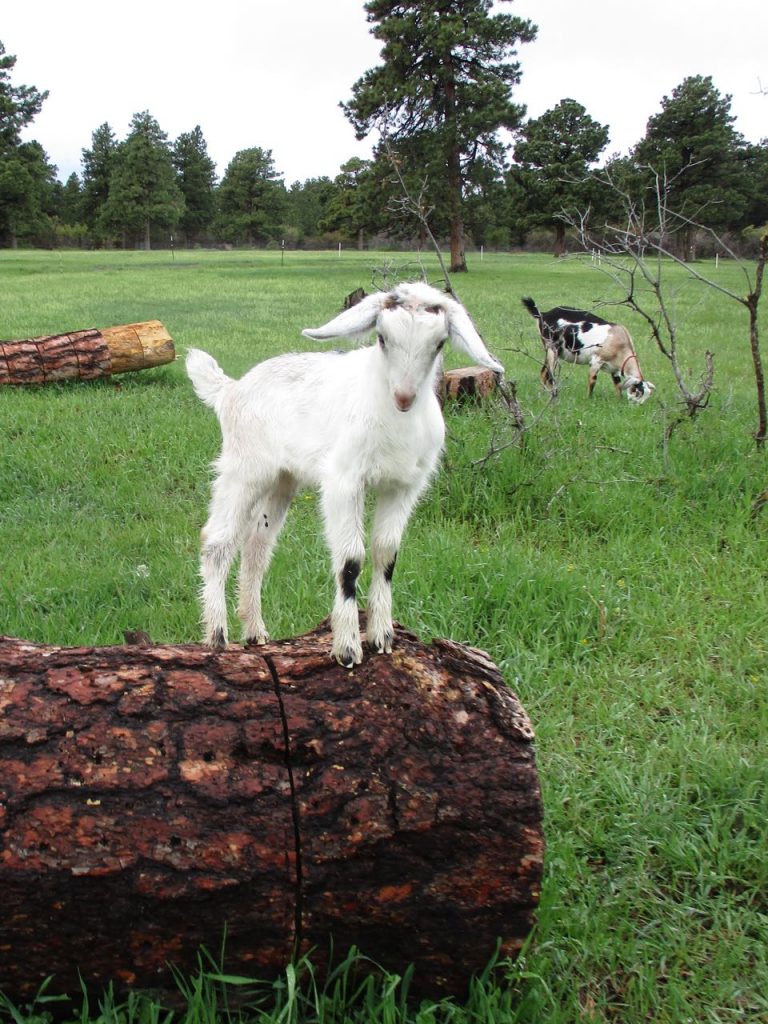 "Run, babies run!" Look at all those ears flapping!