After our visit with the Texas family, Phil and I took our goats and headed southeast toward Davy Crockett National Forest where we had organized a small rendezvous with other members of the North American Packgoat Association. Unfortunately the forecast was not in our favor. We arrived at the NF and were greeted by enthusiastic park rangers who told us that our original choice of location at the Piney Creek Horse Camp was not ideal for wet weather camping. They relocated us to a much nicer spot near Ratcliff Lake with solid footing and bathrooms complete with running water and hot showers! We were very grateful for their accommodation in light of the fact that pack stock are not allowed at Ratcliff Lake Campground. But the Forest Service rangers felt that our goats don't quite belong in the "pack stock" category and could fly under the radar on such a soggy weekend. It was a beautiful location!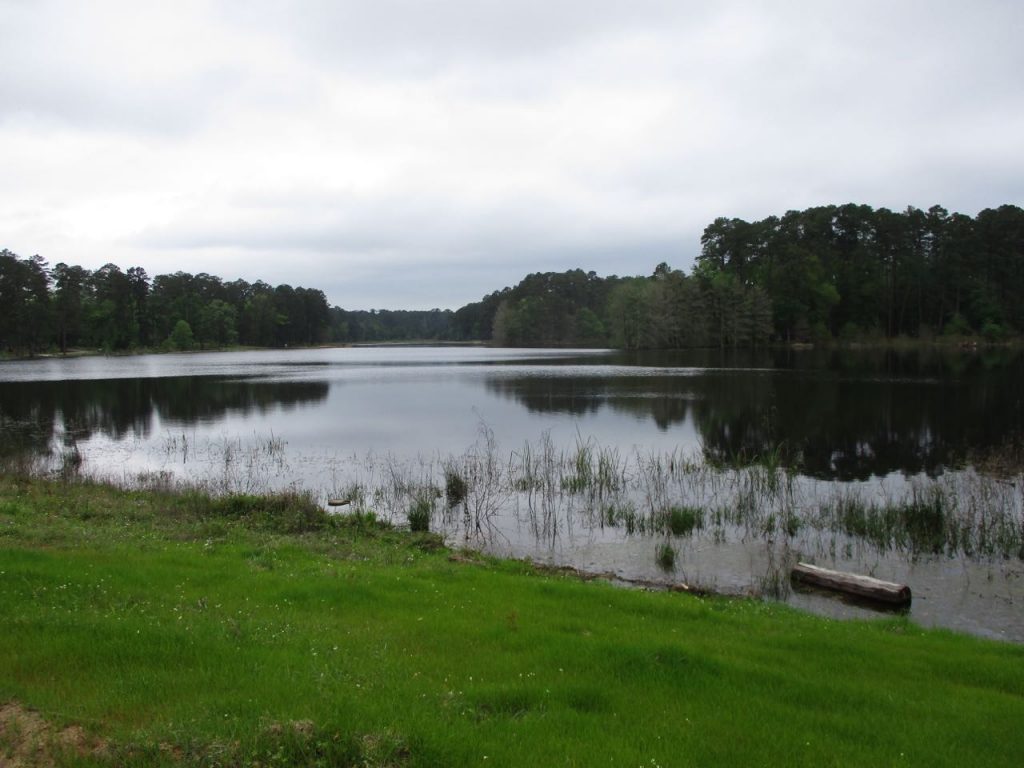 Nevertheless, Phil and I explored our original location at the horse camp just to see what it was like. It was also very nice but had no view of the lake. It had longer grass for the goats, but the ground was fairly soggy and I fear we may have gotten some of our trailers stuck.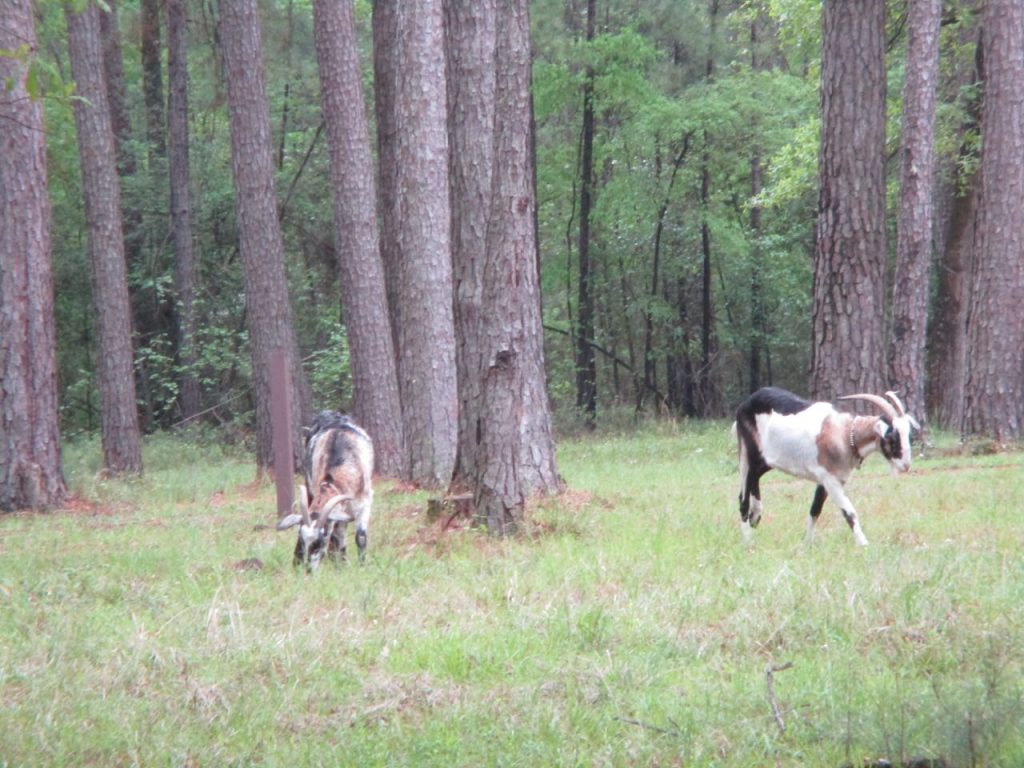 It turned out that the horse camp was quite thoroughly trashed. Although we weren't going to stay there after all, Phil and I spent some time that afternoon picking up garbage along the roadway leading into the camp. We were not able to get all of it, but we did our best to make a dent! By the end, both goats' panniers were full to overflowing.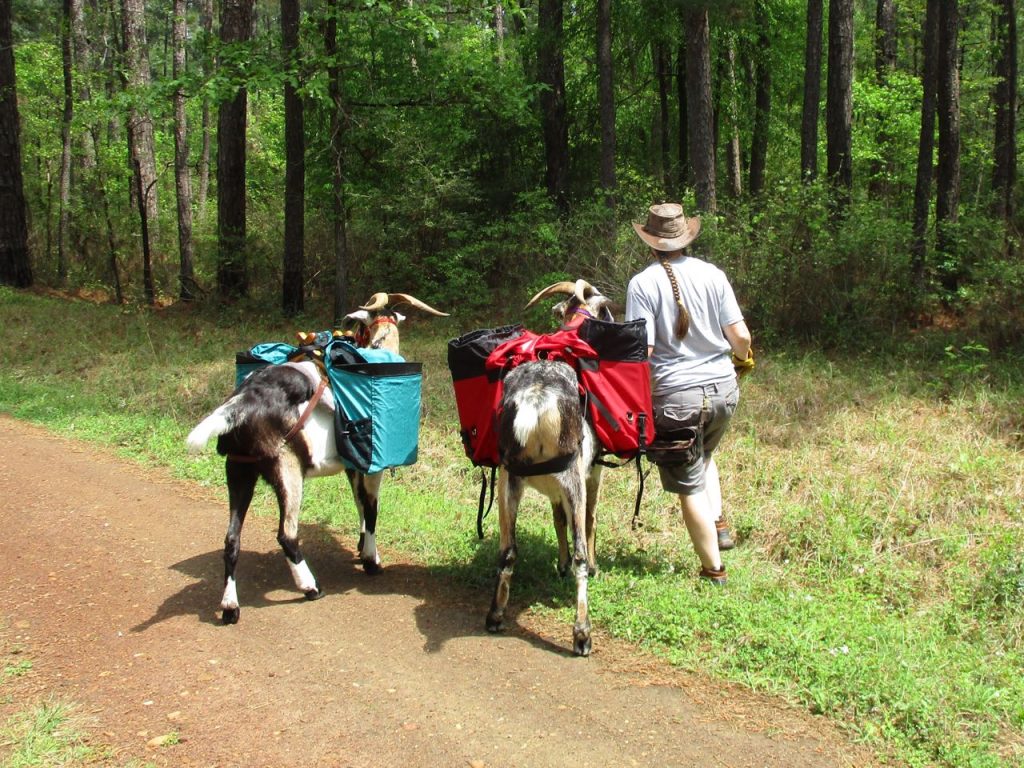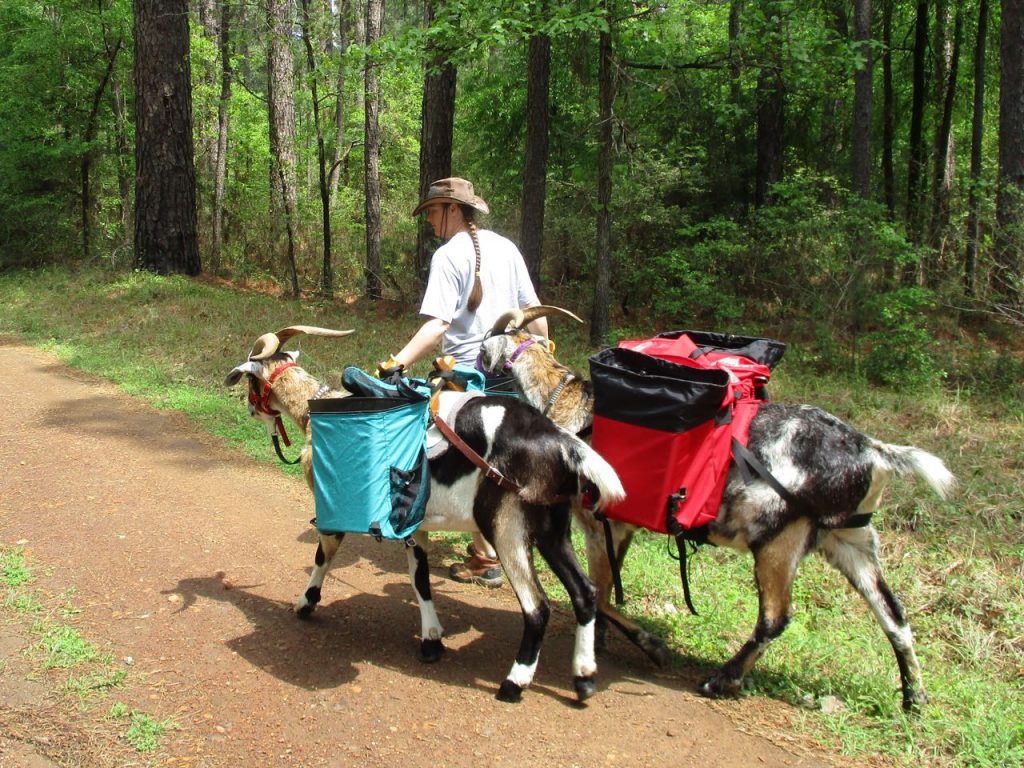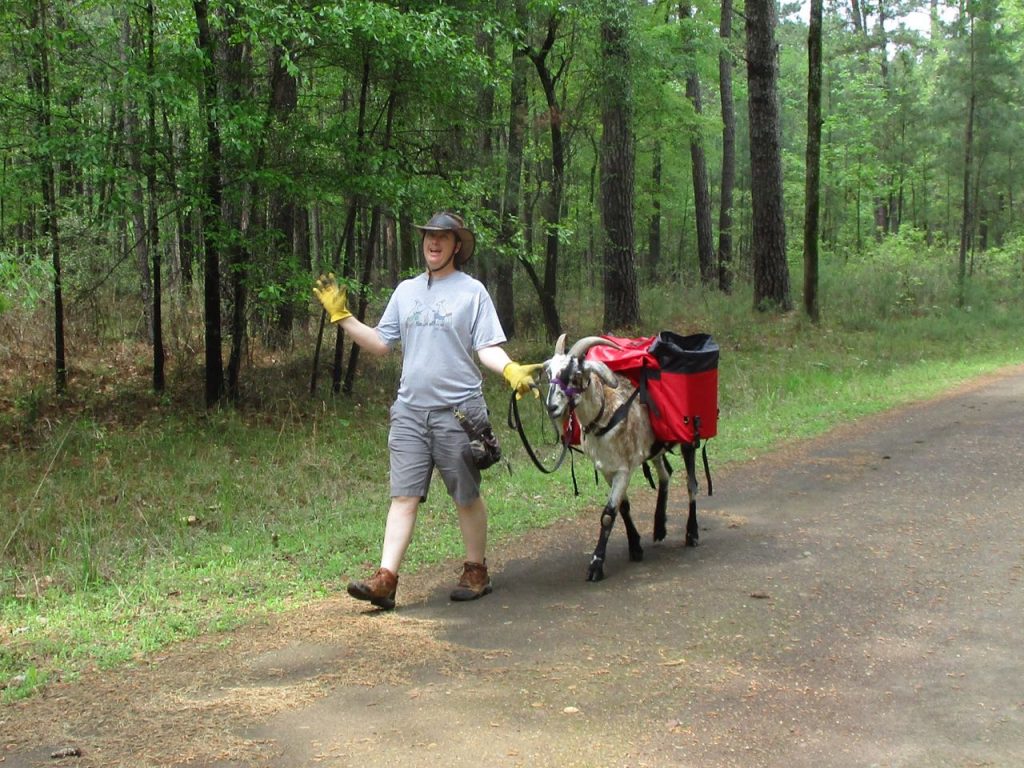 I found this little peek-a-boo hole.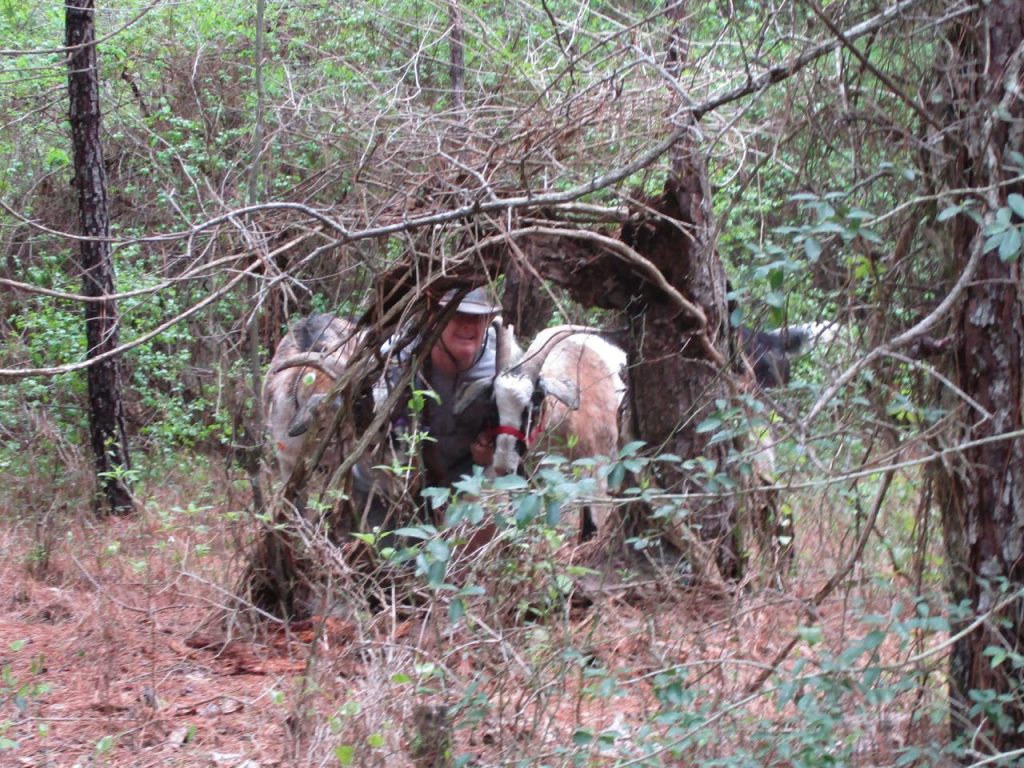 Next day we set up near Ratcliff Lake where Robert and Connie Losee and their band of four goats were already encamped.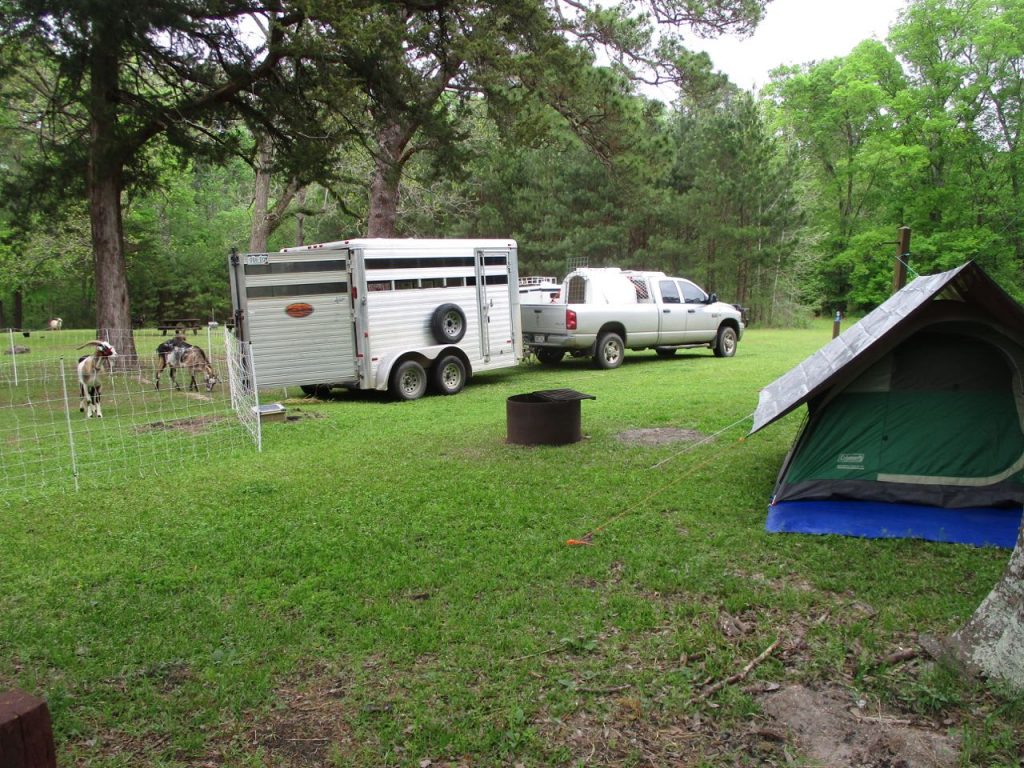 We volunteered to do a small work project, so the Forest Service brought us some tools and told us to go to work clearing brush and weeds around an old, overgrown sawmill foundation next to our campsite. The goats loved this idea and went to work right away!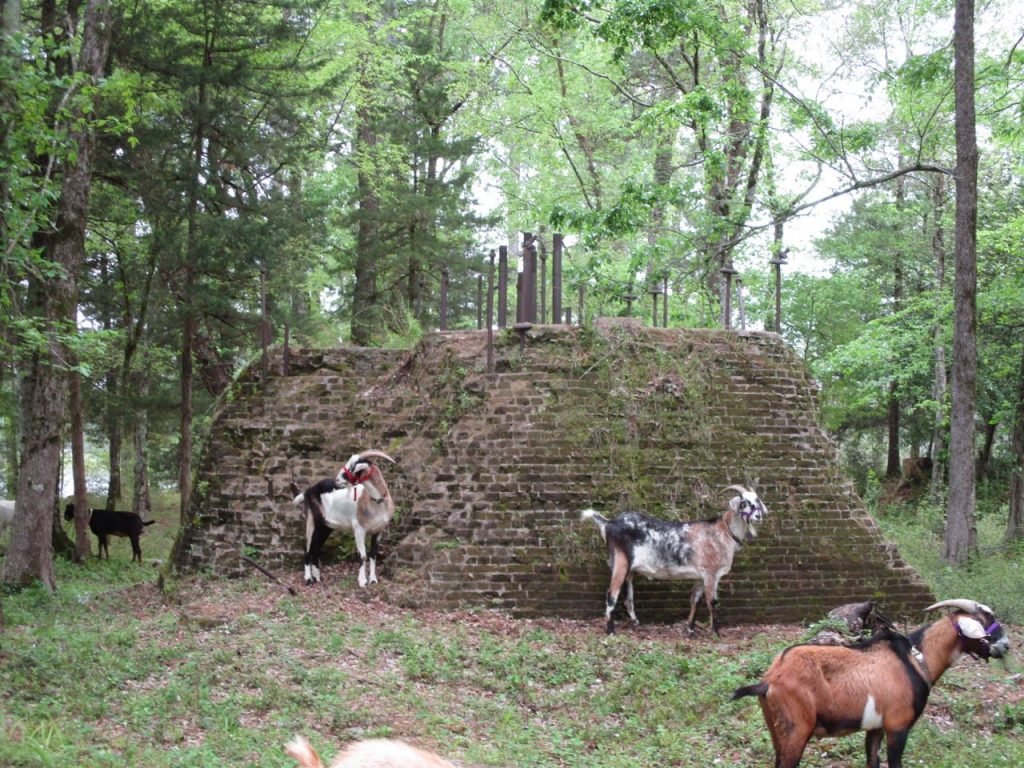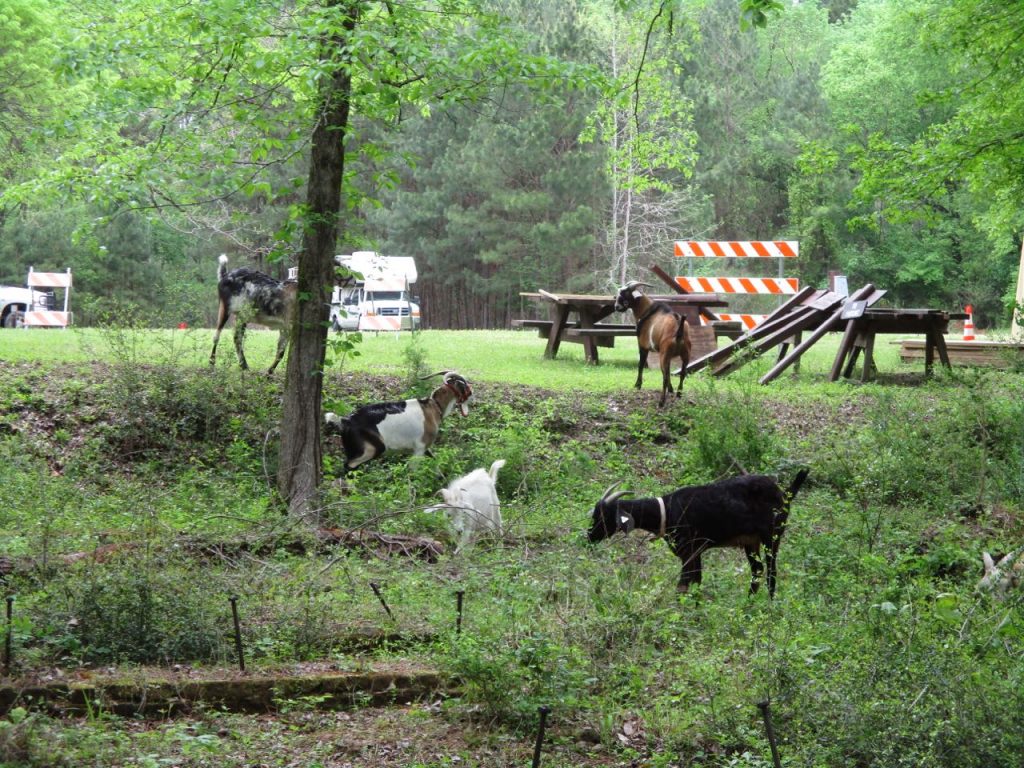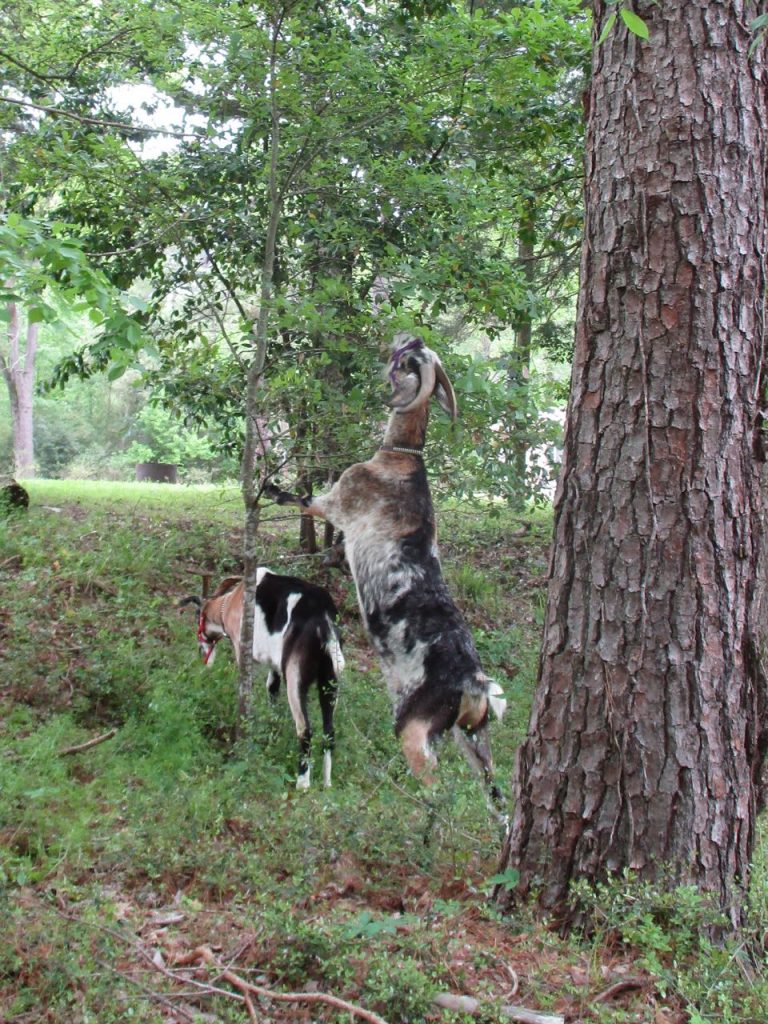 Afterwards Phil had fun getting Finn to leap back and forth over this metal barricade. Finn is a graceful and athletic jumper. I just wish my photos could do him justice!