Buster Brown and Cupcake were getting so big by mid-May that I decided to have a baby goat weigh-in. Have you ever seen such an adorable baby goat-in-a-bag??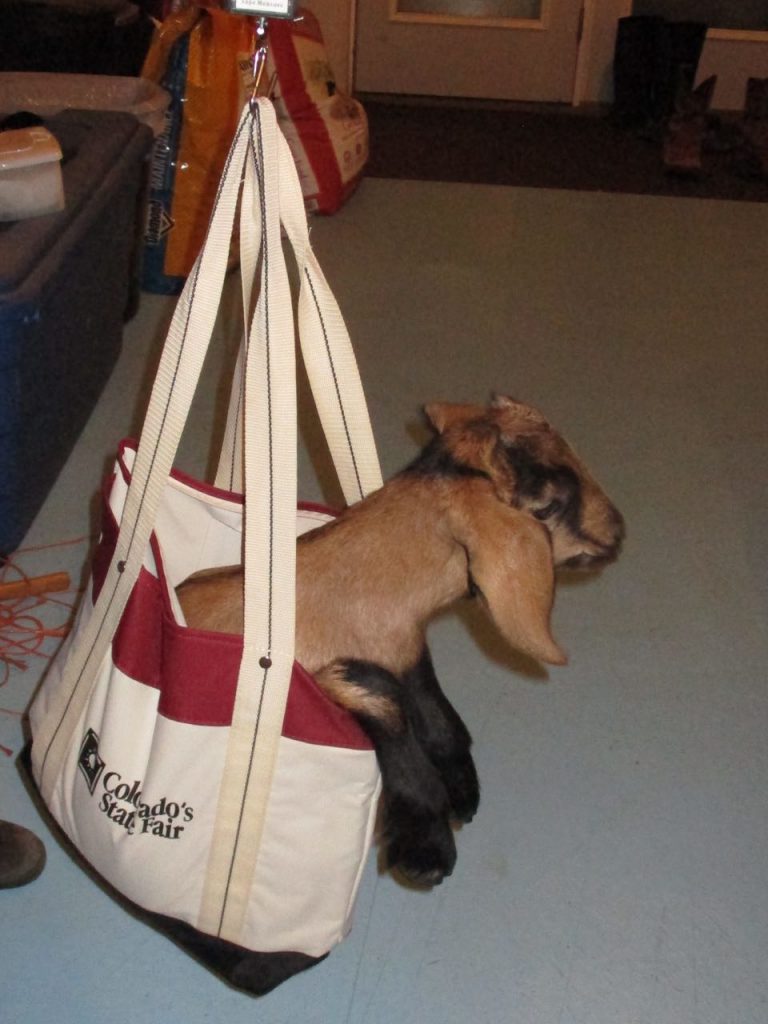 Cupcake was cute too but a little more squirmy.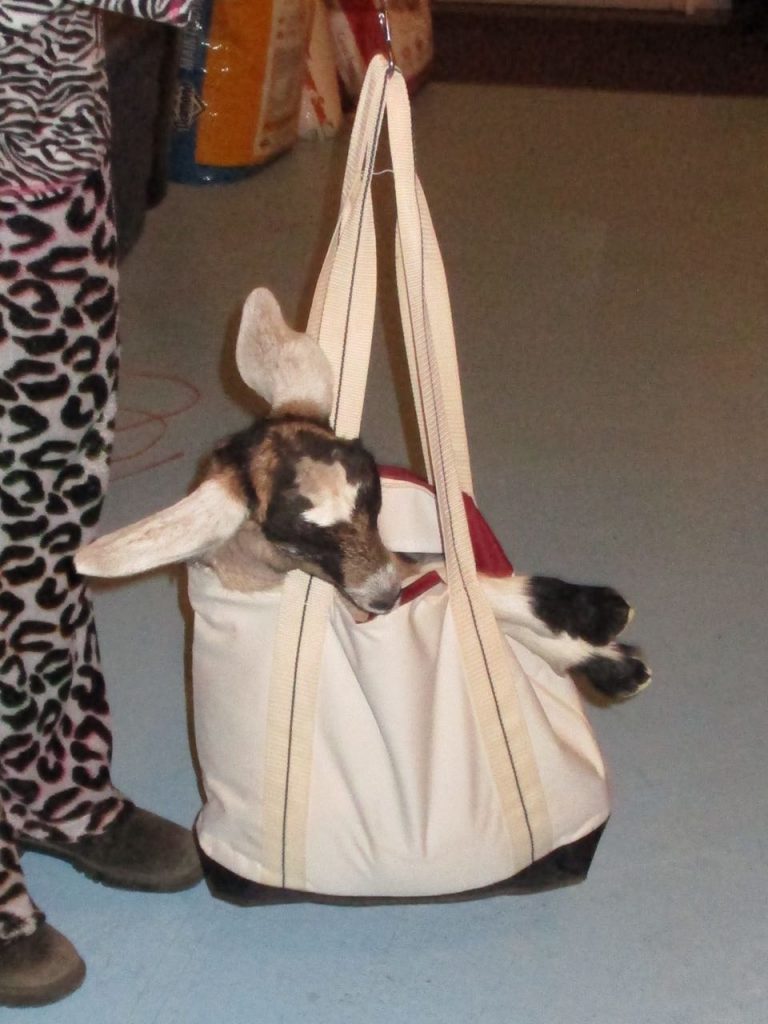 They weighed in at around 23 lbs. each and then we enjoyed some cuddle time on the basement couch.