I mentioned a couple of weeks ago that there was a video floating around on Facebook of our chariot race in Millington which I was trying to get ahold of.
Lo and behold!
We present your heroes!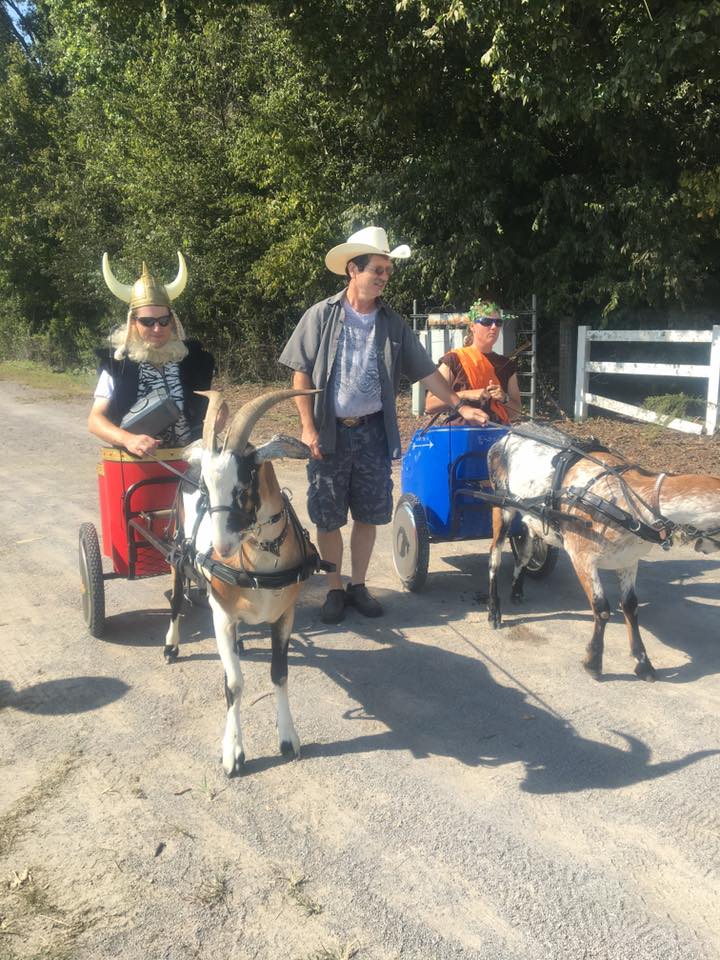 The supreme winners: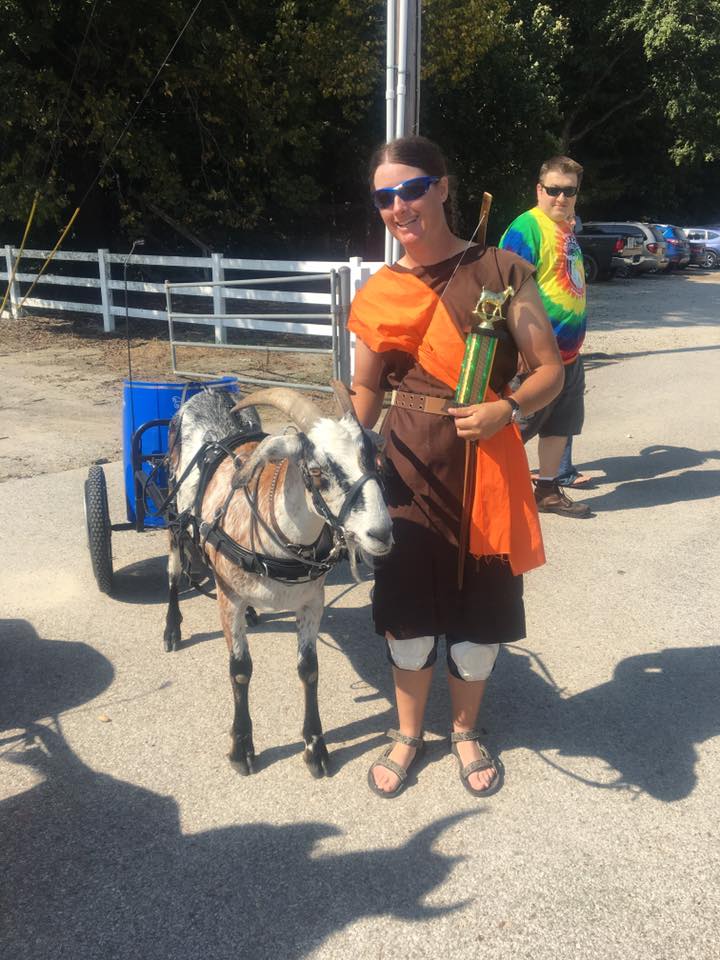 Our champions greet their adoring fans.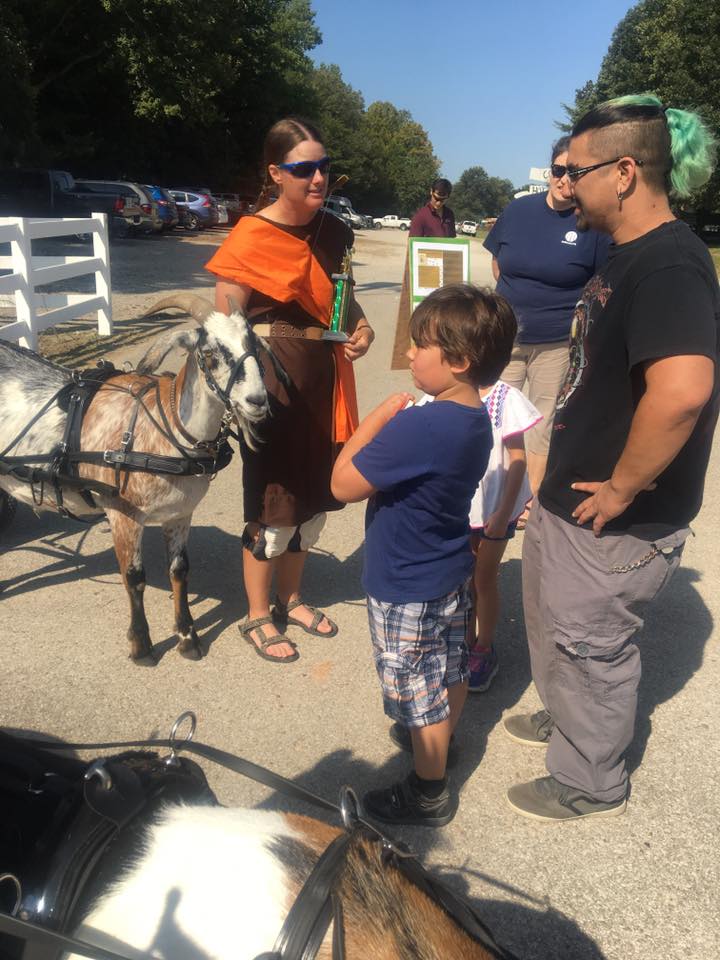 And here are some pictures of kids taking cart rides later that afternoon. I had fun wrapping Sputnik's horns. Finn's horns were done up in red and white so some of the kids called him the "Christmas goat".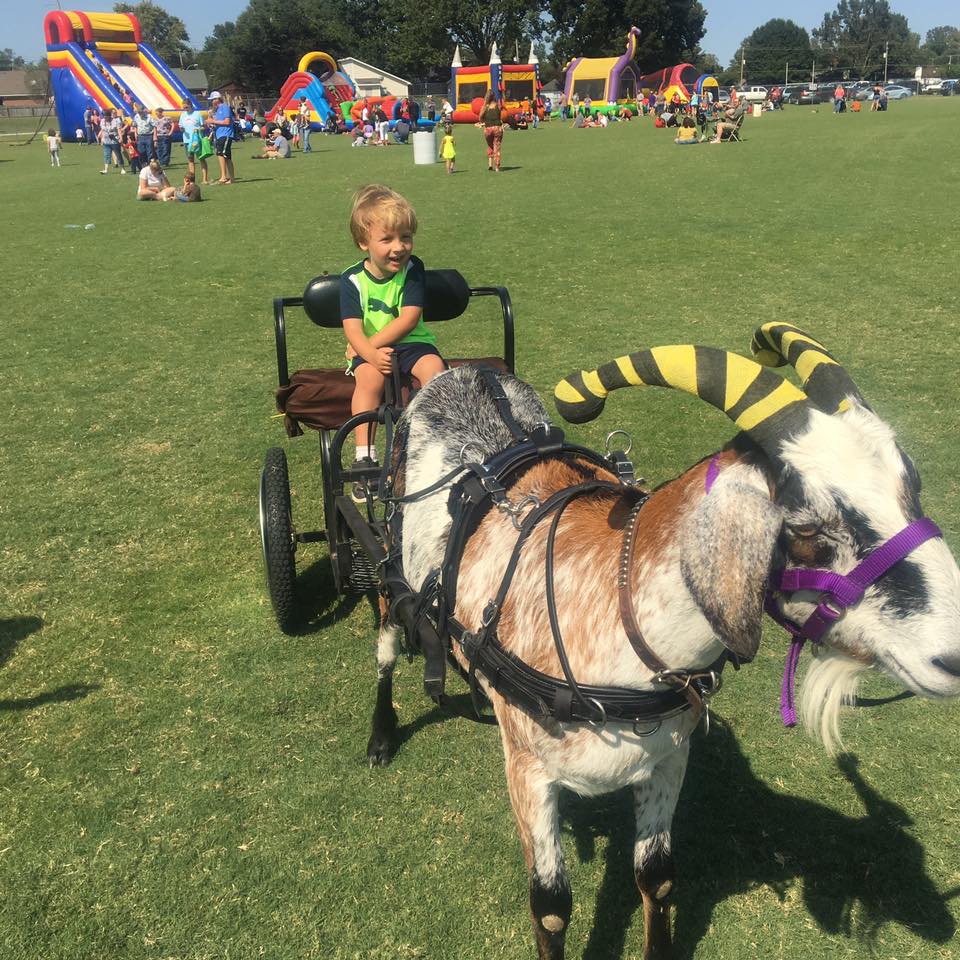 The kids' favorite thing about riding the goat cart was usually honking the horn.