Phil loves feeding Nibbles her evening bottle. She really ought to have been weaned by now, but she wasn't, and we didn't want to change her whole feeding routine during a move to a new home. Phil had never fed a baby goat before and was amused by her greediness and the lightning speed with which the milk disappeared.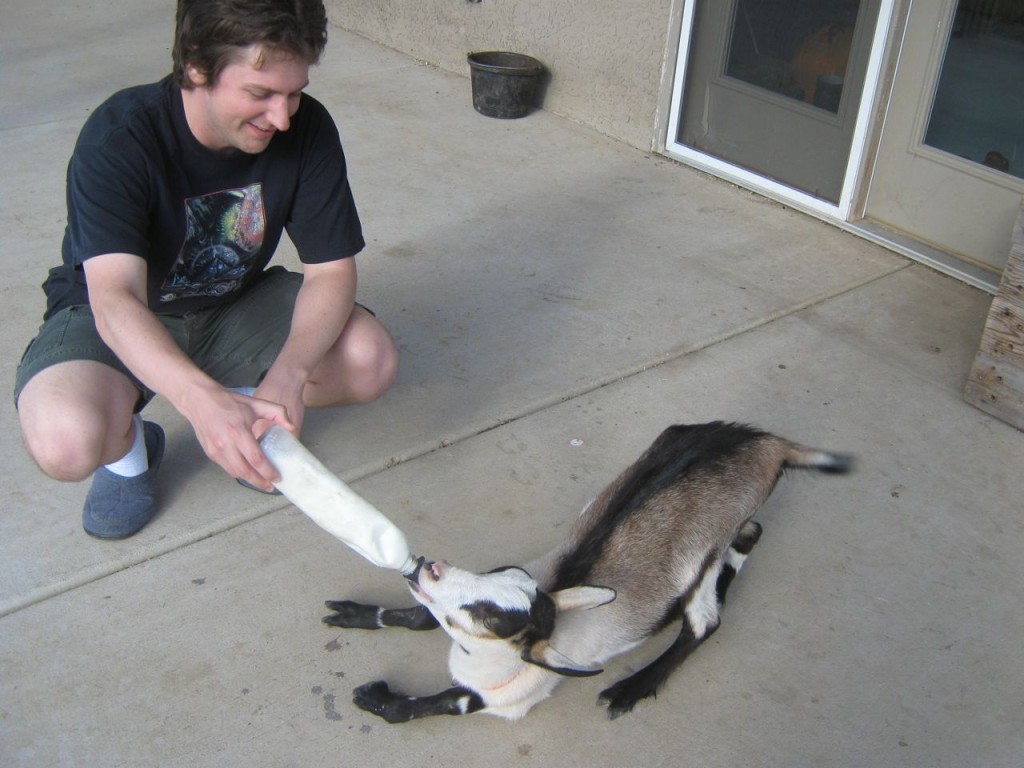 Phil and I wanted to go on a vacation for our anniversary, and usually we go on a road trip. But this year Phil is too busy to leave home for very long, so we decided to take a short trip down to Cuchara (about an hour south of us). We only stayed two nights and we brought the goats with us to do a little hiking. It was nice to get away from home and away from the technology, even if only for a couple of days.
The goats rode in the bed of the pickup. I added sides because Nibbles doesn't know about trucks and I didn't want her trying to jump out. I tied both goats any time they were in there, and they seemed to do pretty well. Cuzco is cranky about his space, but Nibbles is fairly respectful of it, so it all worked out.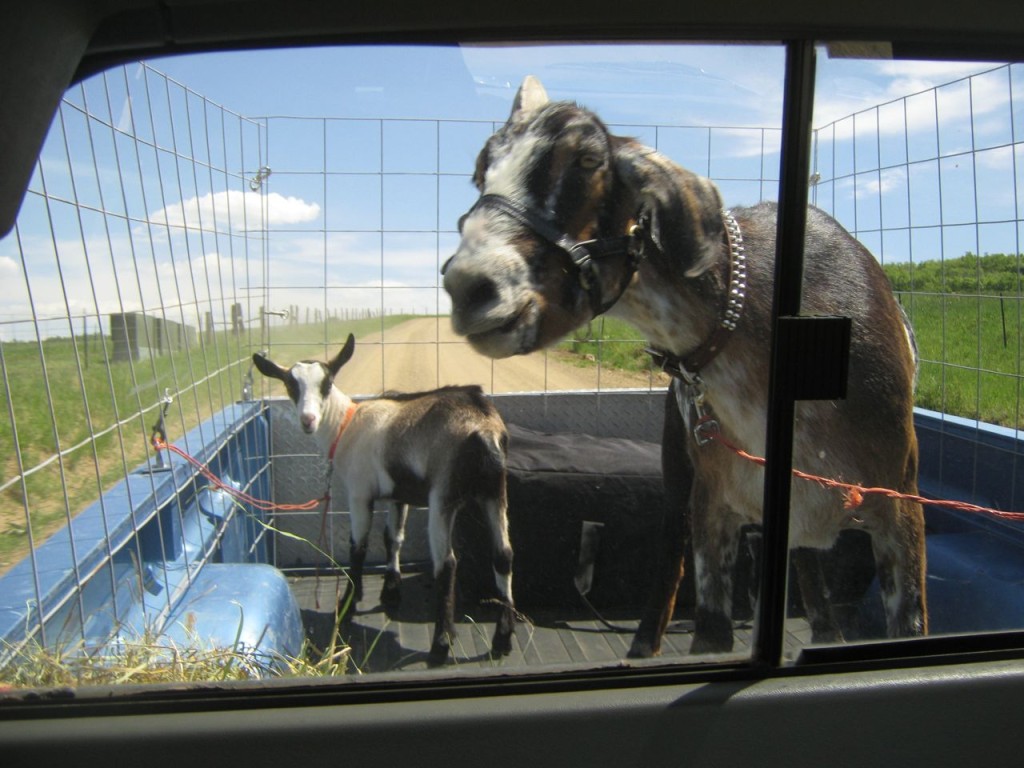 The goats stayed in the truck at night and we were able to park it right outside our hotel window so we could hear if anything went on. The first night I was worried about bears and the second night I was worried about rain, but we got neither bears nor rain, so it was all good.