We also set up our agility obstacles on Saturday afternoon. Only one person besides us came out to try (everyone was so darned busy!), but we had a great time out there with Finn and Sputnik. A big thanks to Bob Stack who took the photos!
First we have Finn, showing off his skills in the hoop jump. I love the bascule here.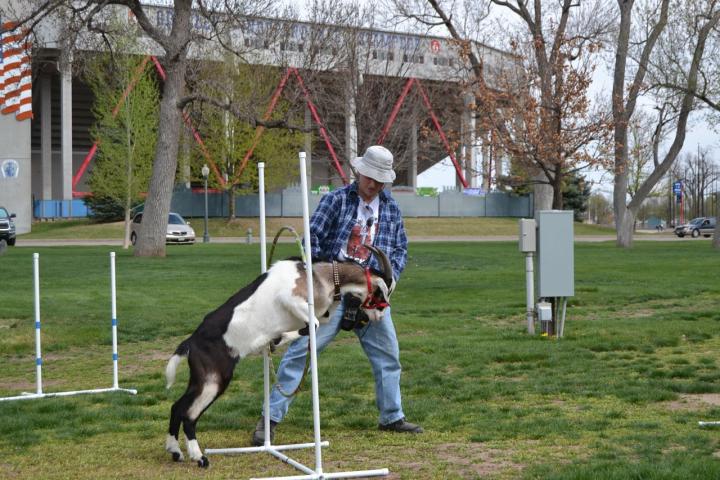 I love this pose!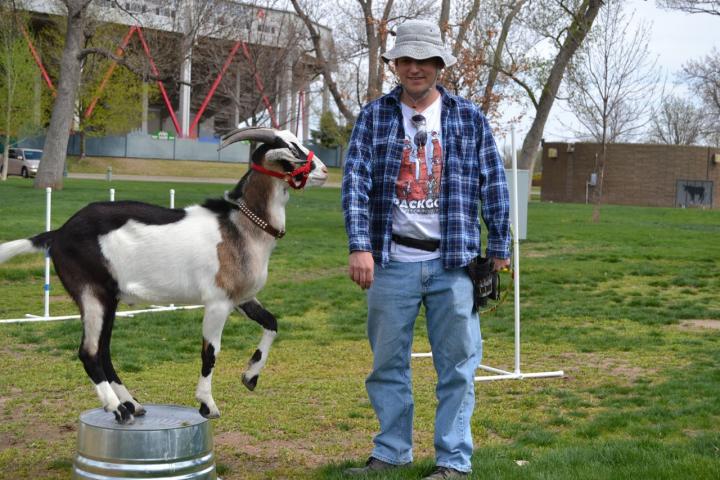 Finn being friendly. Now we just need to teach him not to "shake hands" ALL the time!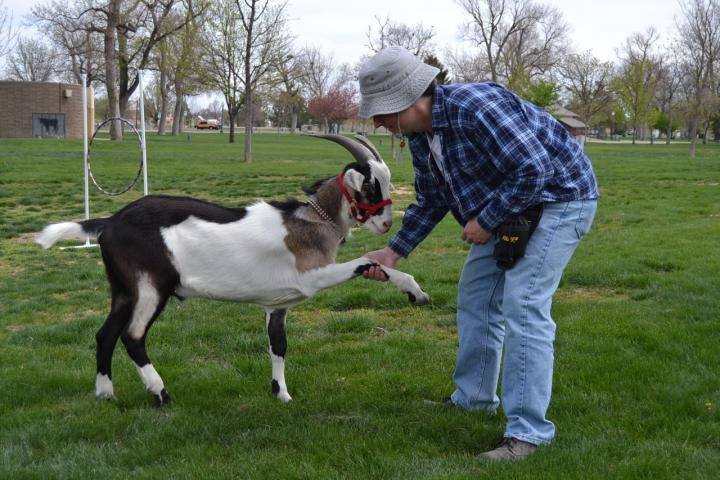 Circus goat!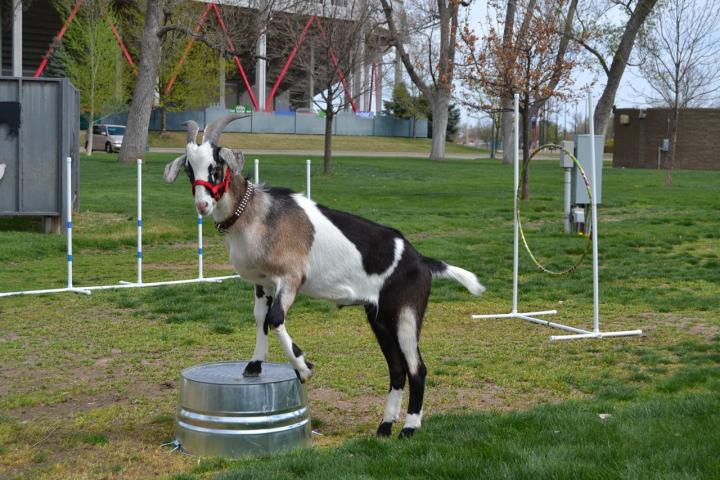 Finn practices the weave polls in the background while Sputnik poses on the washtub.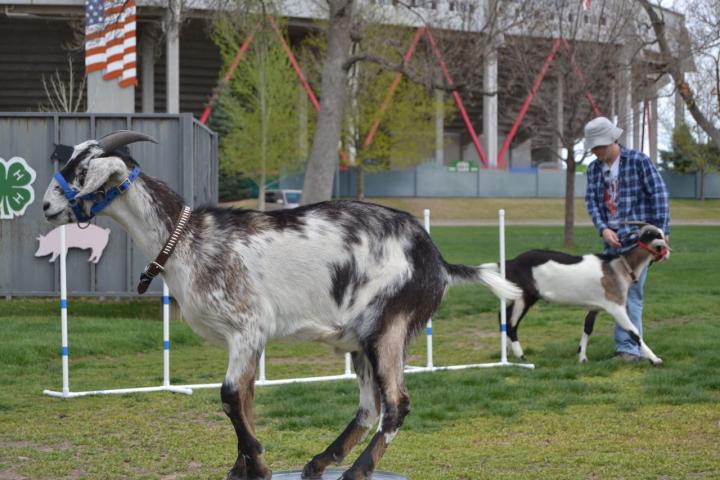 "How faaaaarrrr can I reach without overturning the pedestal?"