My in-laws were in town and we had a great time taking the boys out for a drive around the golf course! Finn and Sputnik were on their best behavior. Jim drove Finn without any help at all! Lois, on the other hand, preferred to let me do the driving while she enjoyed the view.
There was a palpable Ben-Hur spirit in the air. There were several times along the route where our drivers got competitive and encouraged their charges to pass.
Contestant #1 – "Jumpin' Jim" and "Fiery Finn":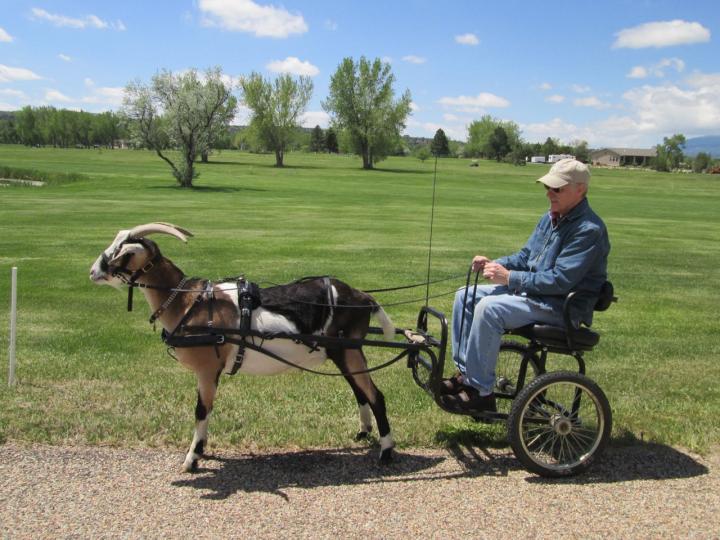 Contestant #2 – "Lopin' Lois" and "Speedaway Sputnik"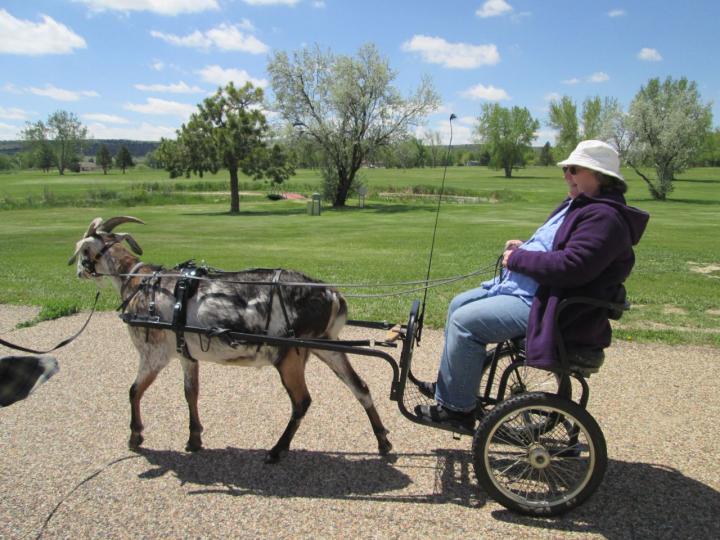 "AAAAND THEY'RE OFF!"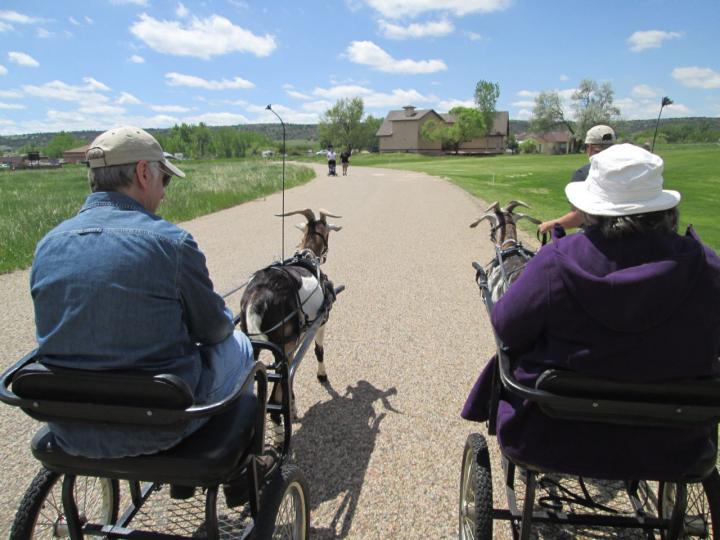 "Speedaway Sputnik blasts out of the gate to take a three-length lead over Fiery Finn!"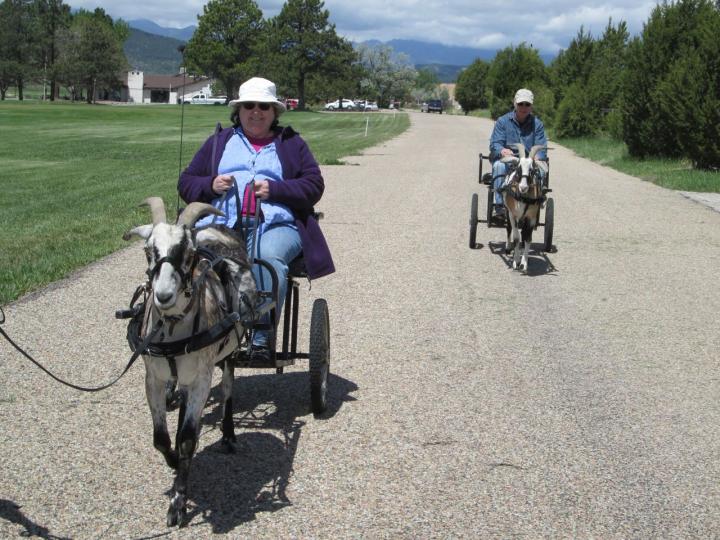 "They're around the clubhouse turn and Fiery Finn has closed Speedaway Sputnik's lead! It looks like Sputnik's leader is starting to flag! That early burst of speed has taken its toll!"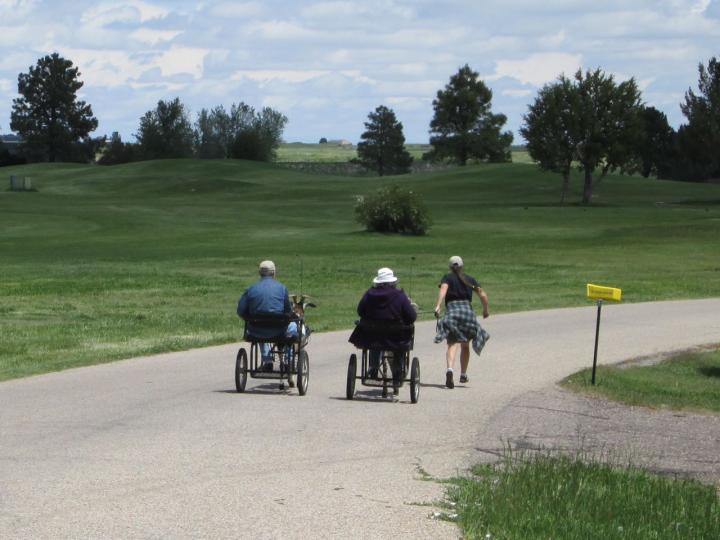 "Into the homestretch and Finn flies around Sputnik on the outside to take the rail!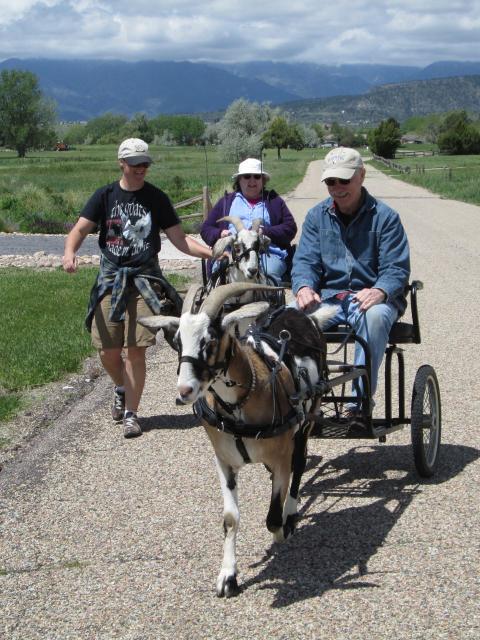 "And Fiery Finn crosses the finish line to win by a length and a half! What a race, ladies and gentlemen!"