Yesterday we packed up the truck and trailer, loaded up Finn and Sputnik, and embarked on our 5th annual "goat vacation"! We're not going as far as Utah this year. Instead we made tracks to my home town of Lake City, CO. This is the first time we've left Cuzco at home. The old fella has been taking it easy all summer by his own choice. He would come along if we asked him, but I don't think his heart would be in it.
The colors here this year are incredible!! The aspens are at their peak. Phil and I spent our first morning in Lake City scouting out a place to hold the NAPgA Rendy 2017.
Finn and Sputnik had fun helping us explore these potential sites. In fact, Finn was so busy exploring that he didn't always want to get back in the truck afterwards. We had to drive away a few times before he would come running and leap in. There's no way it's too hard a leap for him–one time he didn't even bother to run around back to use the open tailgate. He just jumped in over the side. I had no idea he could leap so high, but he acted like it was nothing.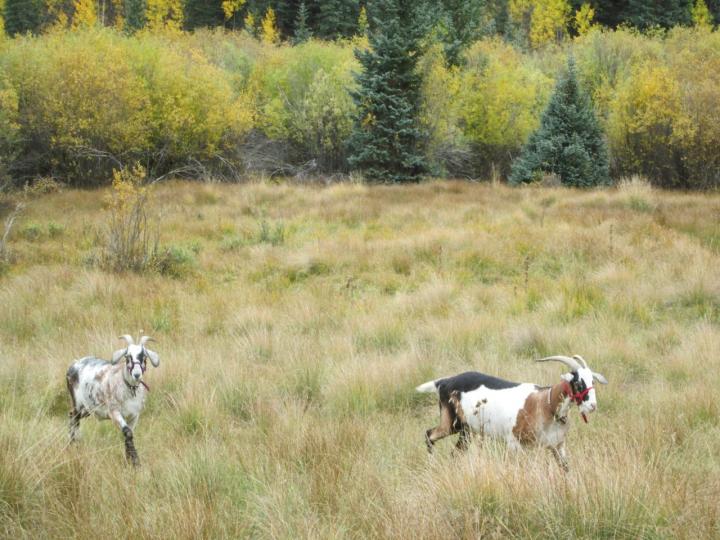 We took a very short but very steep little hike down to Whitmore Falls.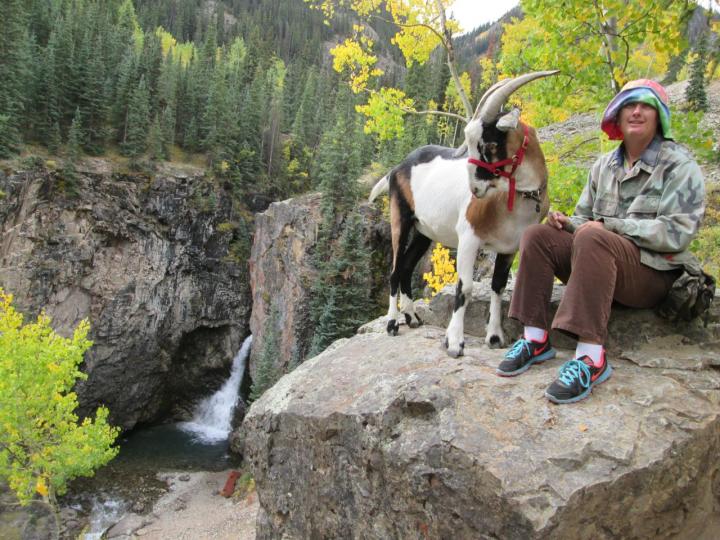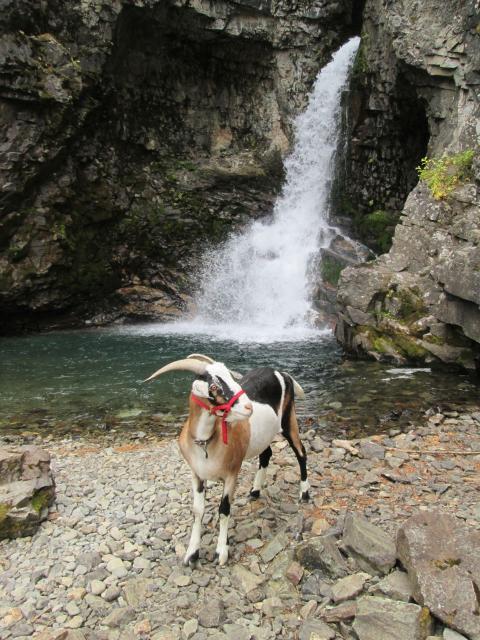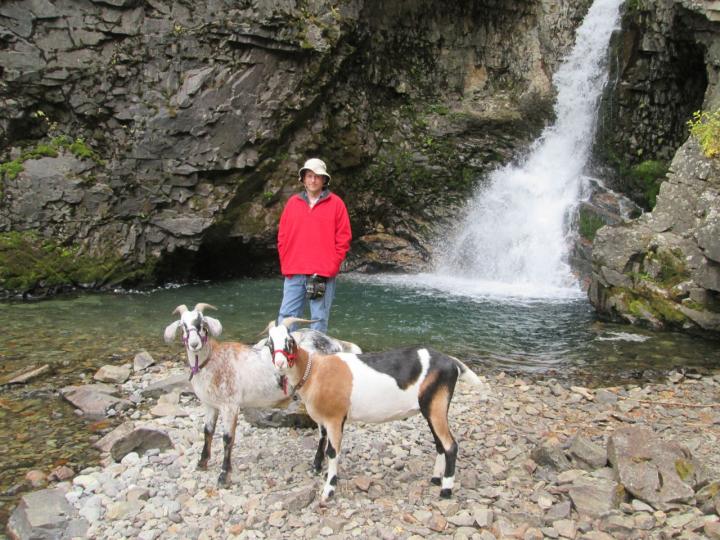 Here is one of the potential Rendy sites. The boys really liked it and it's close to two awesome trails!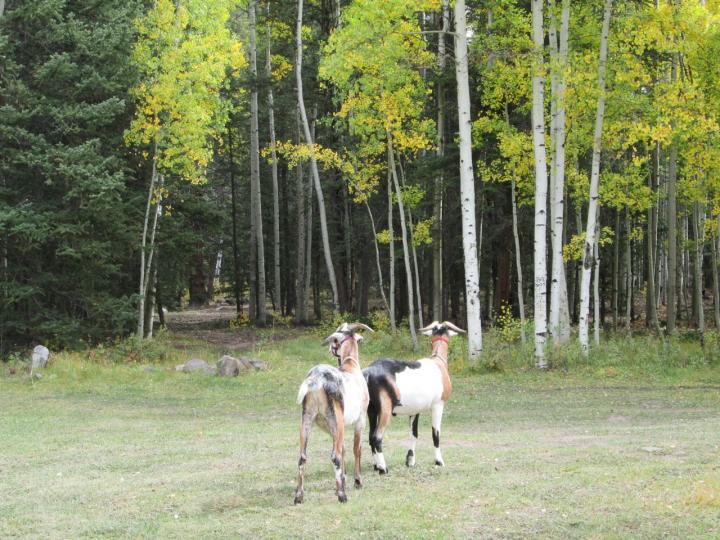 One of them is the Alpine Gulch trail. It has a lot of water crossings. Finn always crossed these narrow log bridges with catlike agility. Sputnik usually preferred to walk through the water.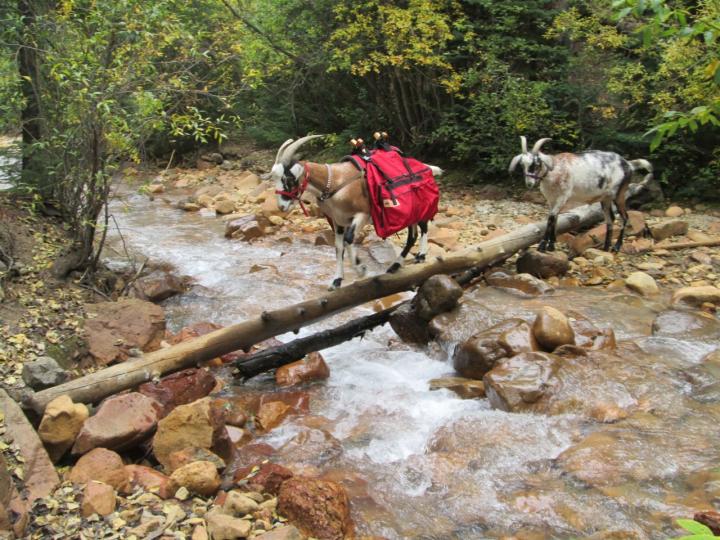 The water in this creek has a soft, milky blue tint that contrasts beautifully with the iron-red rocks. I loved the aspen leaves floating on the surface.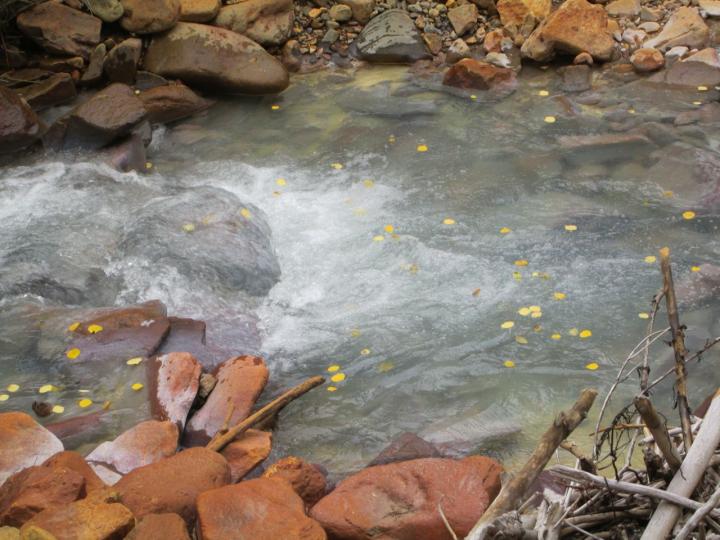 As we got further up the trail we got into a beautiful old aspen forest. The trees are at their absolute peak. The camera couldn't remotely capture their glowing golden splendor.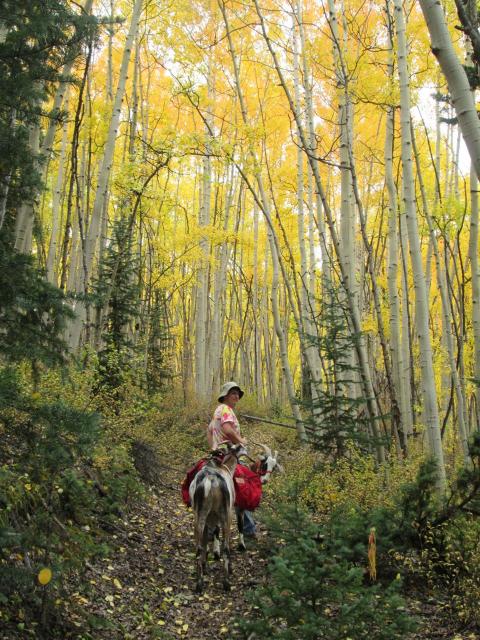 "Follow the yellow leaf road, Sputnik!"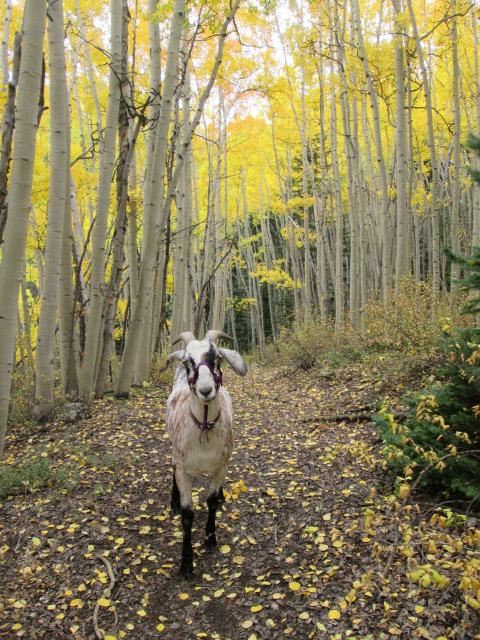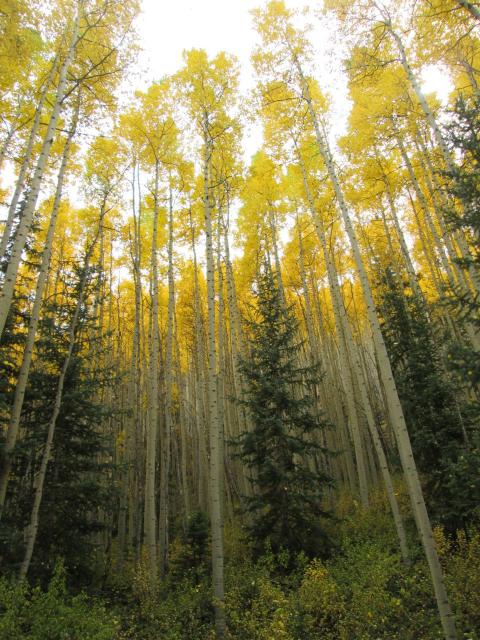 Finn attacked an aspen sapling and came back with this lovely ornament.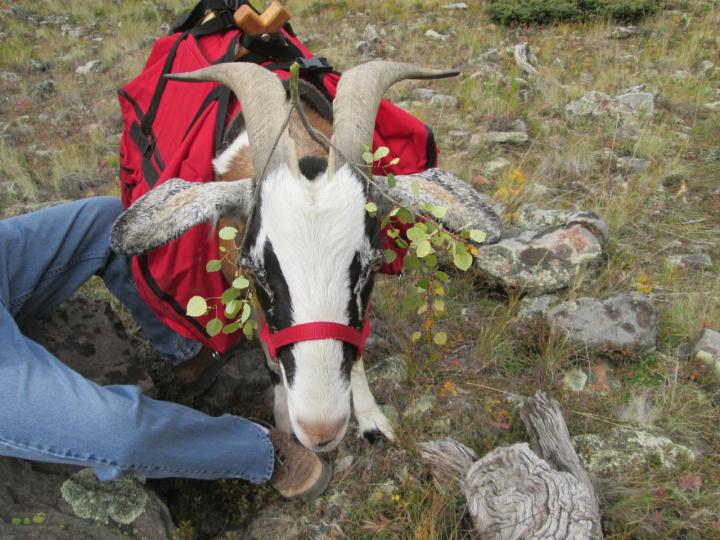 Near the end of our hike we encountered a big potential trail clearing project for the Rendy next year. It looks like a huge windstorm took out all these dead trees at once and buried the path.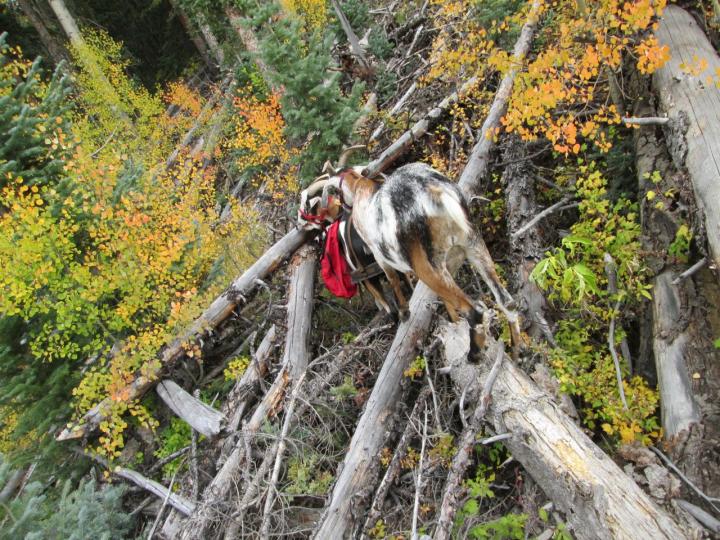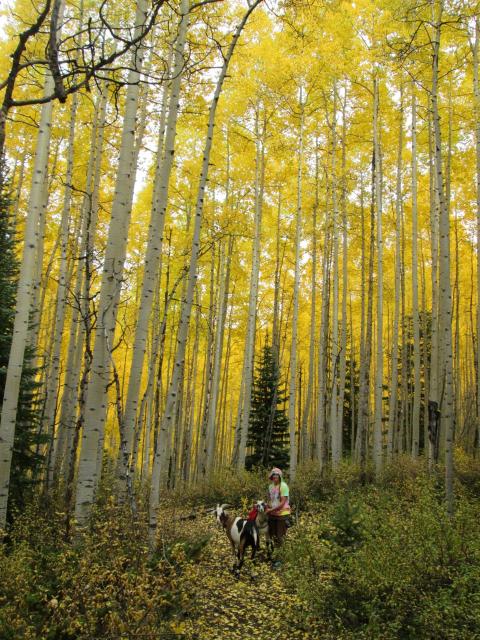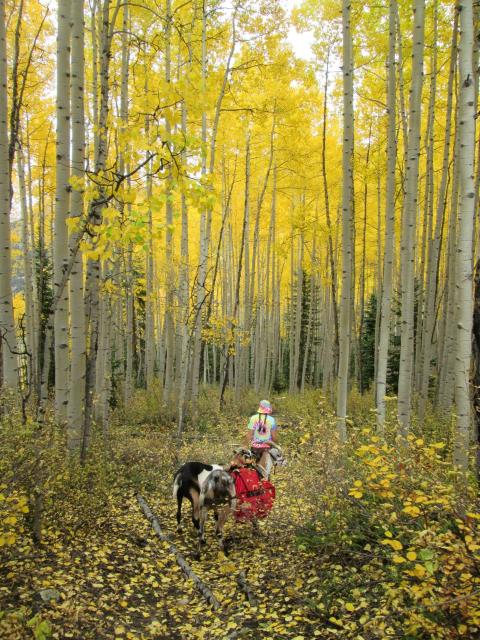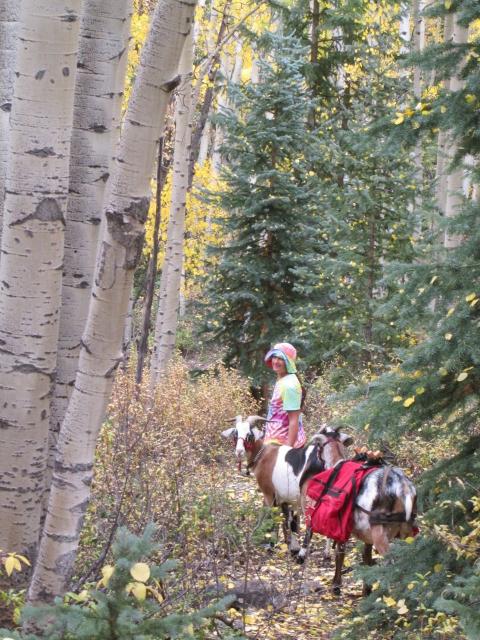 When I was a teenager I used to rub my palms on the aspen bark and slap "Indian" handprints on my horse's rump. Today Finn got handprints.