We threw out our Christmas tree the other night. The goats had a hey-day with it the next morning and by noon it was completely denuded–needles, bark, and many of the smaller branches were GONE. Phil said, "Well, the goats have thoroughly put this Christmas six feet under!"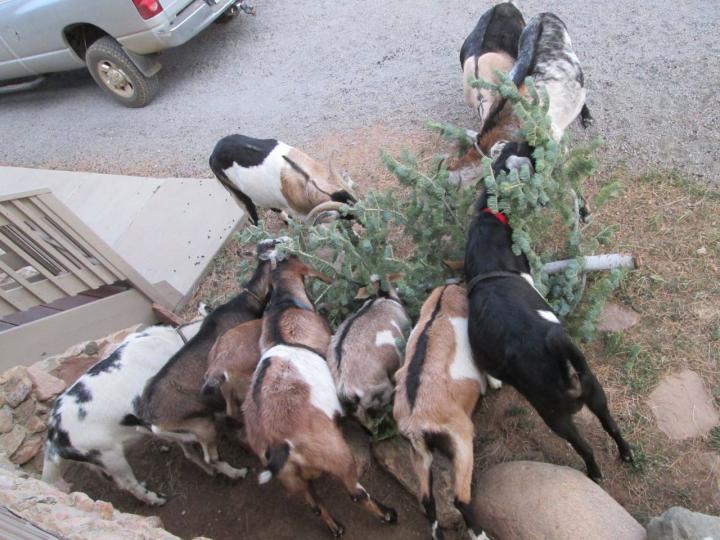 This is what our once-beautiful tree looked like a couple hours after the goats got it: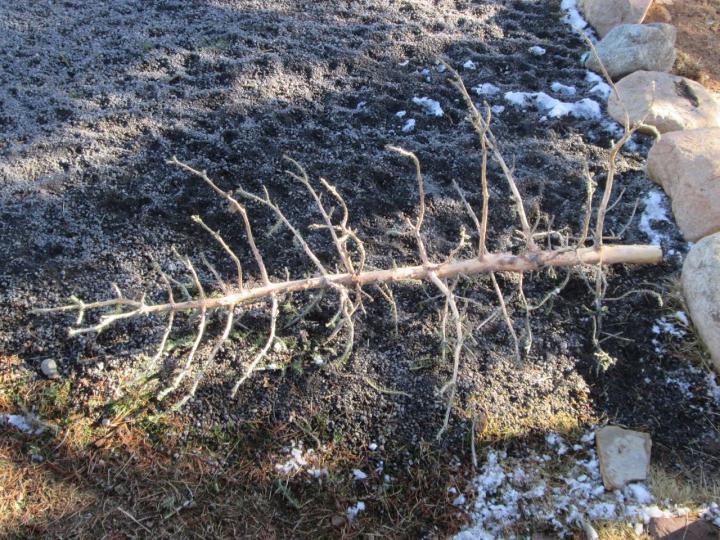 In other news, Petunia is growing larger by the day. She had a secret fling sometime last summer and I don't know who the dad was and I don't have a breeding date. Her belly is blowing up like a balloon but she still isn't making an udder. She's been "large and in charge" for about a month now and she's almost knocked me down with her belly a few times when we go for walks. I've felt a few kicks in the last week or so. Every time I think she can't possibly get much bigger, she gets bigger.
So we're taking bets! How many kids are in there and when will she have them?
I'm going to say three kids. Last Monday I made a wild guess that she would deliver on January 12, but as of today I'm thinking I'll probably lose that bet. I'm keeping my fingers crossed that I'm wrong about three kids. I would prefer she had just two!
Here are a couple of photos. I had trouble capturing the enormity of her girth. She looks significantly bigger in real life.