The third and final day of our camping trip in San Rafael Swell arrived. We broke camp and headed down the road a few miles to Goblin Valley–a strange, flat bowl filled with bizarre rock formations that has become a regular stop on me and Phil's Utah trips. It was fun to go there with a whole group of other people and lots of goats!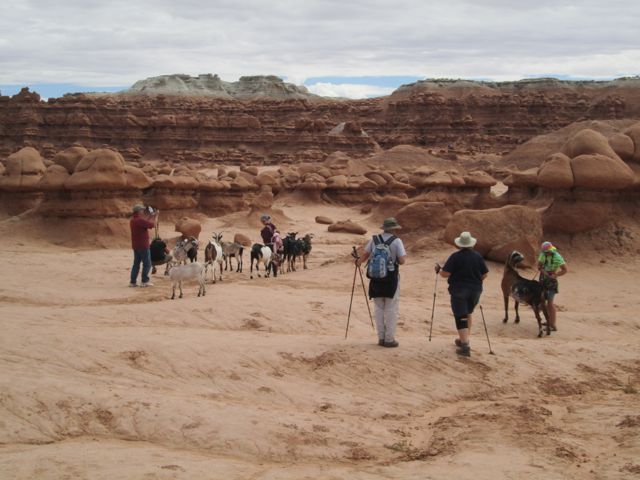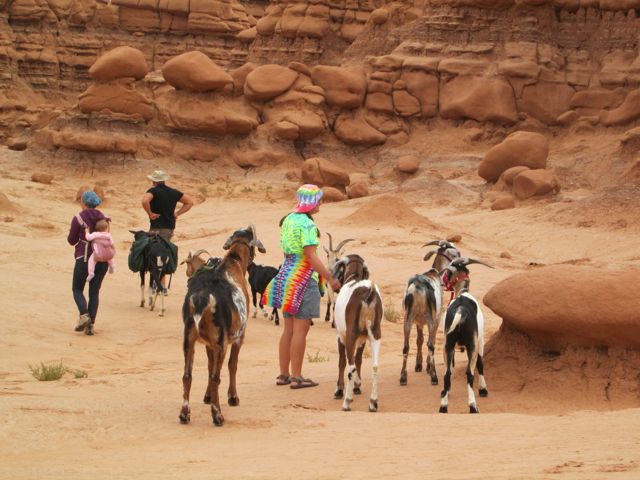 The "goblins" are great fun to climb on for both people and goats.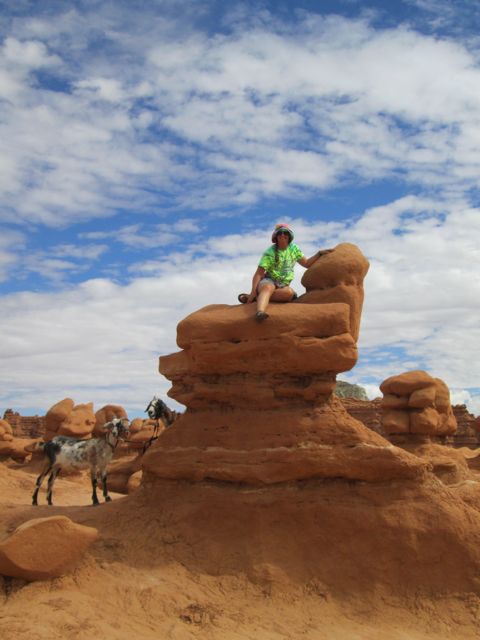 However, this was a "Pets must be leashed" park, so the goats weren't allowed quite as much freedom as I would have liked. We let them off-leash here and there as we got further from the parking lot and the crowds, but because it was Saturday and the park was swamped we did have to keep a close eye on our charges.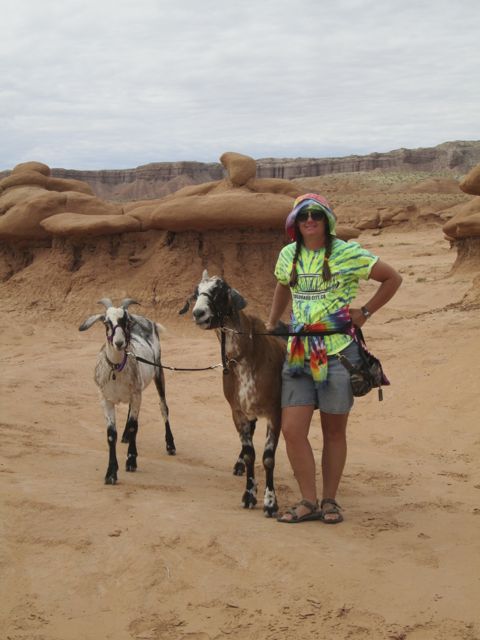 I tried to pose with Sputnik on this rock, but Finn had to come along, and between the two of them I got "goated".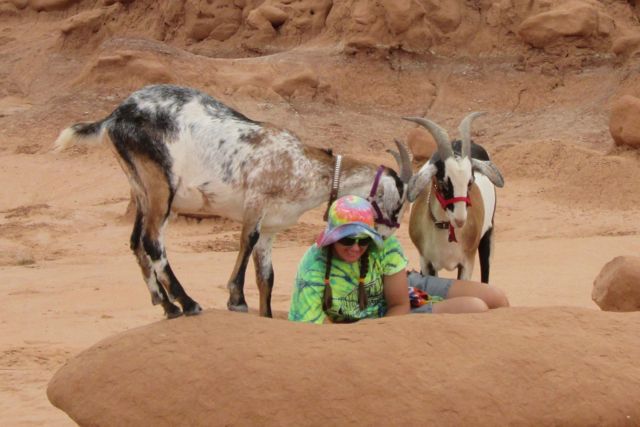 I loved how our goats stayed in their groups: My goats with me, Herb's goats with him.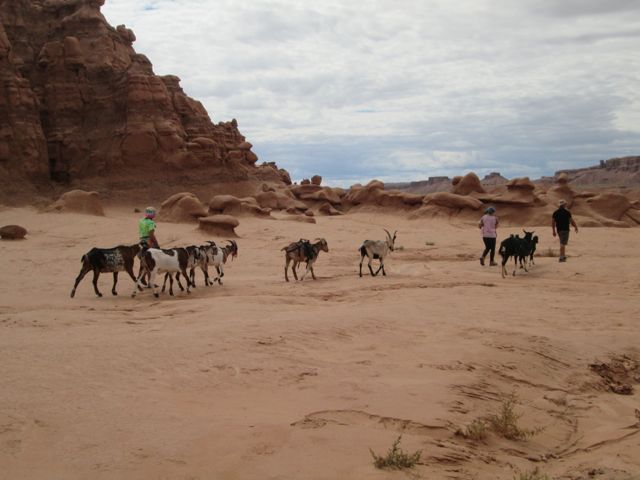 And then there's the "Finn: Showoff" set.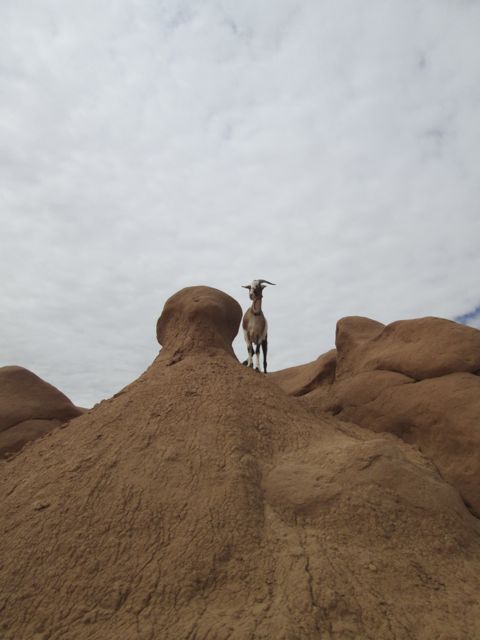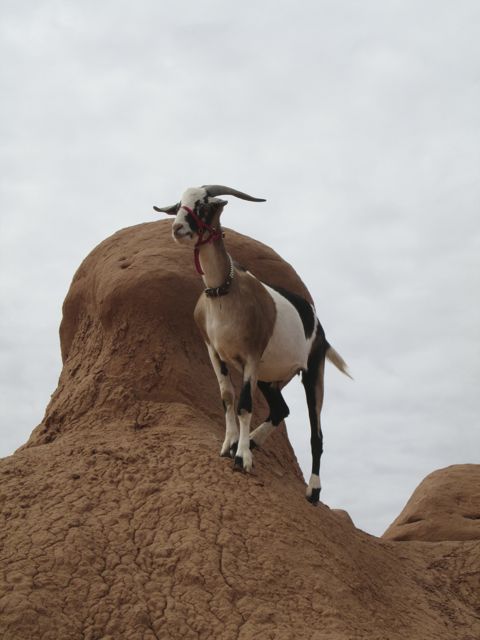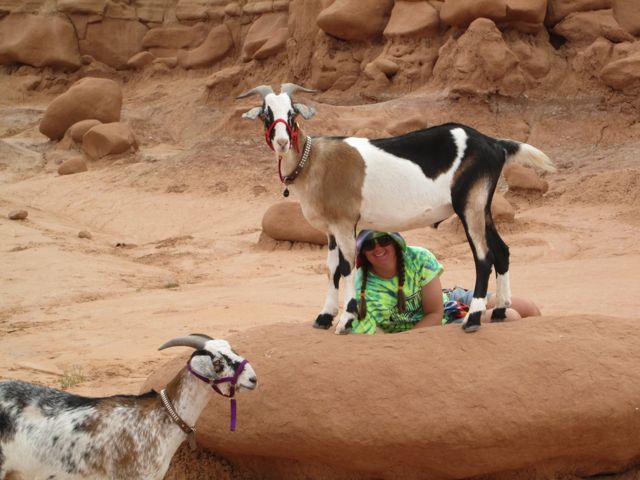 Would you like a side of ham with that?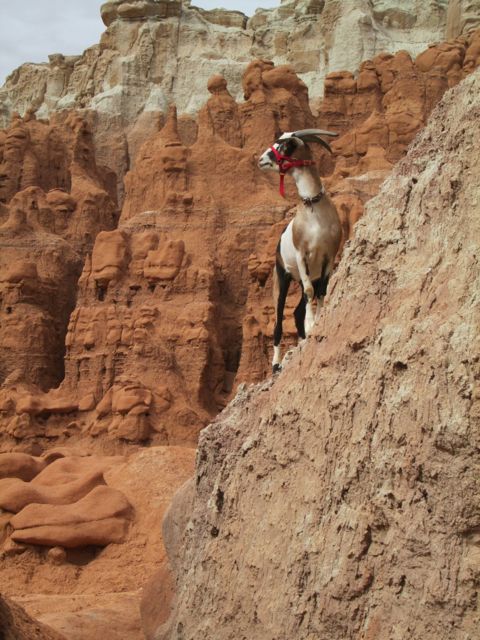 Ok, now this is just a bit much!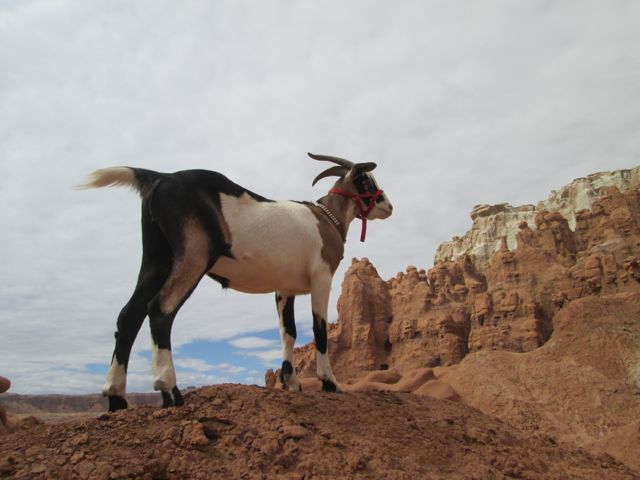 This was a bittersweet day because this was the day we said goodbye to our friend, Pac-Man. One of the guys who met us on this trip came all the way down from Washington not only to visit Utah for the first time, but also to buy Pac-Man as his first packgoat. We think Pac-Man will be very happy in his new life with Eldon and Debbi. They are not hardcore packers, and since Pac-Man is not a hardcore packgoat I think they will get along famously. Pac-Man and Eldon bonded quite a bit even in this short weekend together, so while it was tough to say goodbye to our dear "Sponge", it felt good to know he went to a nice home where he will be loved and appreciated for the big, sweet marshmallow he is.