I finally have a moment to post photos from when Phil's family visited us at the end of May. We had a great time and everyone thoroughly enjoyed the goats. The babies were an especially big hit, and it was obvious that our visitors were a major source of entertainment for Sledge and Hammer too.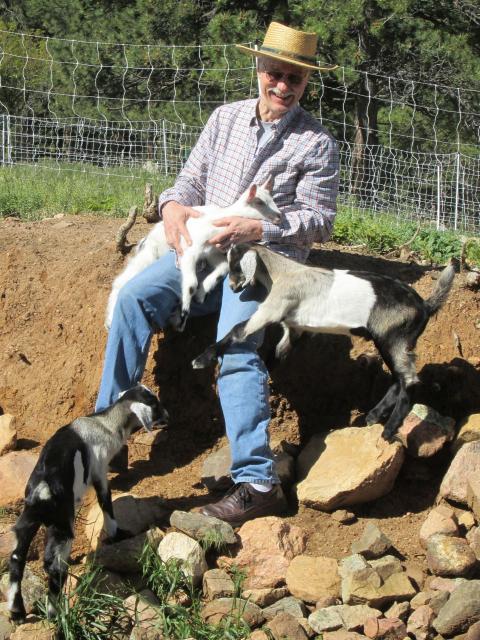 The boys developed a particular taste for hats during this visit.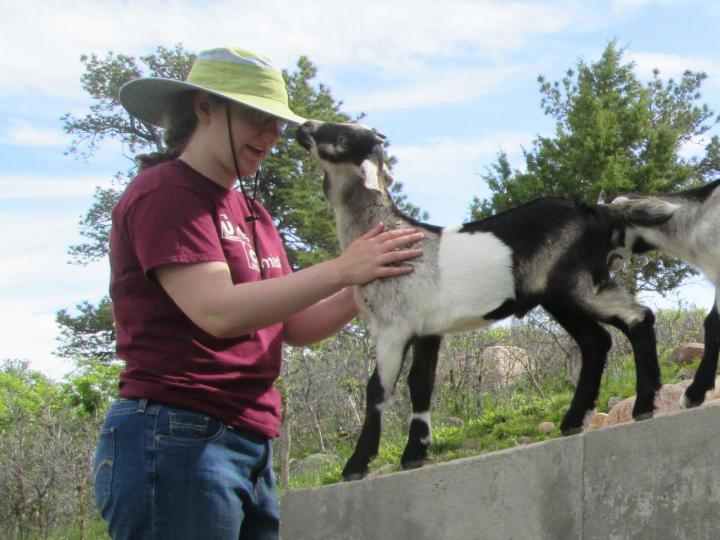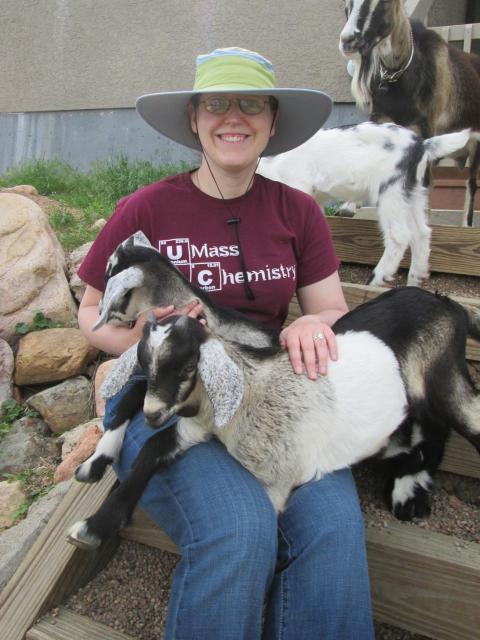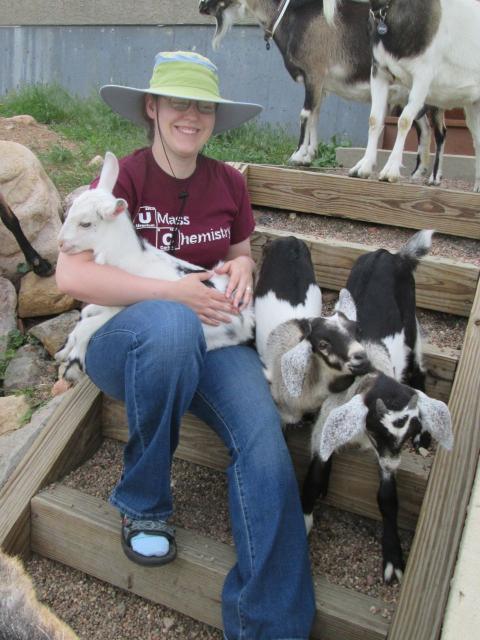 Tigerlily wasn't so sure about all these strangers, but she was forced to put up with a lot of fussing and petting because of course everyone wanted to hold her.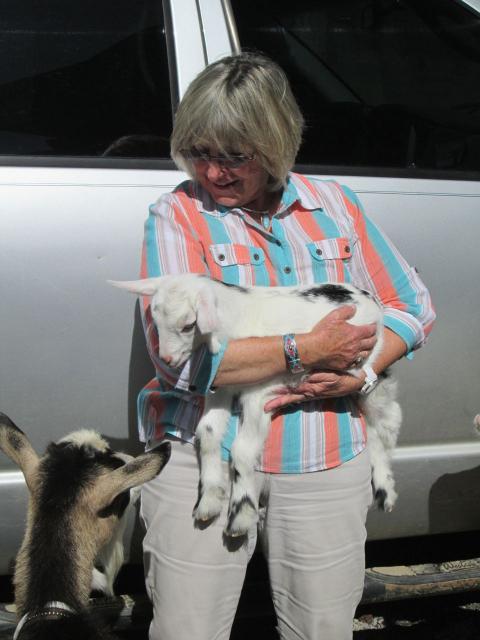 Uncle Steve was especially fond of the two rascals. He spent much time sitting on a rock or laying in the meadow and letting them climb all over him like a jungle gym and nibble his hat, his shirt, his arm hair… Uncle Steve is always a big hit with kids!

Ruthanne concentrated very hard and got some milk out.