Got some fun Christmas eve photos this morning. Phil and I hauled in a load of firewood the other day and Finn claimed it. Look how proud he is! You'd think he cut these trees down and loaded them in the truck all by himself!

Tigerlily is only a month along and she's already picking fights with everyone, including a pine tree. I thought this was blood on her face at first, but it turned out to be red tree bark dust. (Phew!)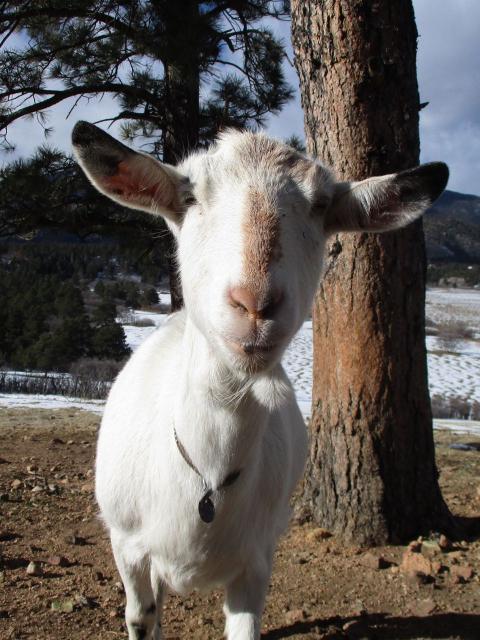 I wasn't trying to get pictures of Penny, but she kept mugging for the camera. What a cutie!