We're still having fun letting these kids be "inside goats" from time to time. They love prancing around and "skating" on the hard, slippery Pergo floor in the office, and they love bouncing on our various soft surfaces like couches and carpets.
Skeeter's never seen an udder this big! Is there milk in there?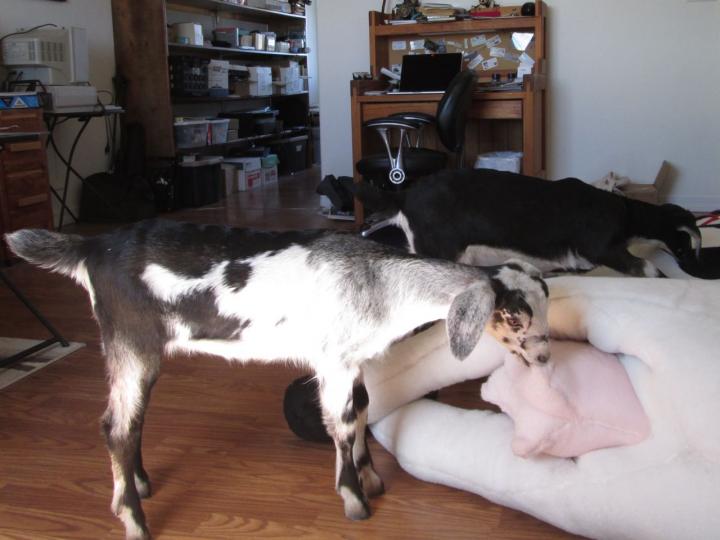 Blackbird investigates a somewhat riskier outlet.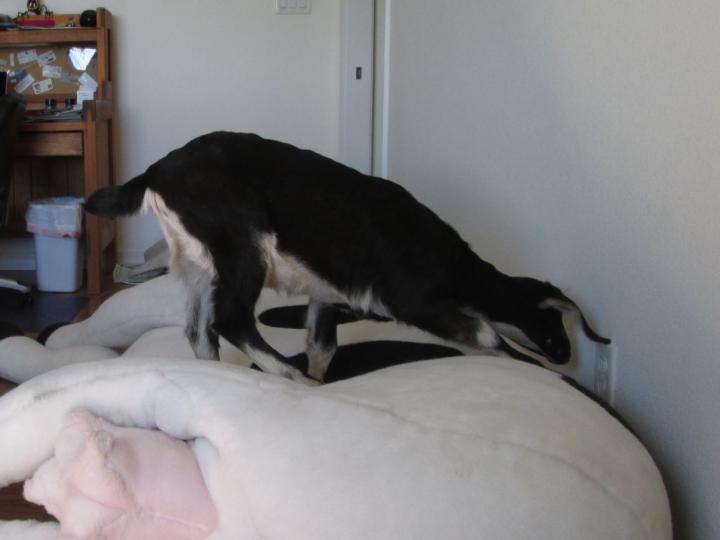 "Oooh… psychedelic poster."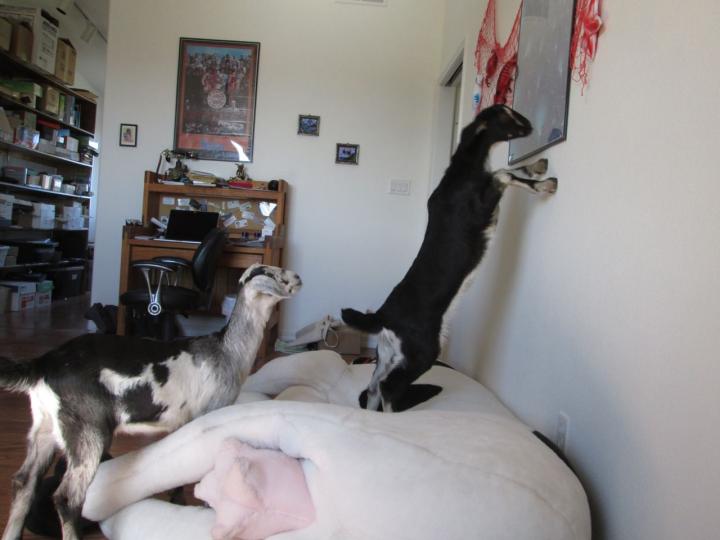 "And something dangling that I can rip off the wall!"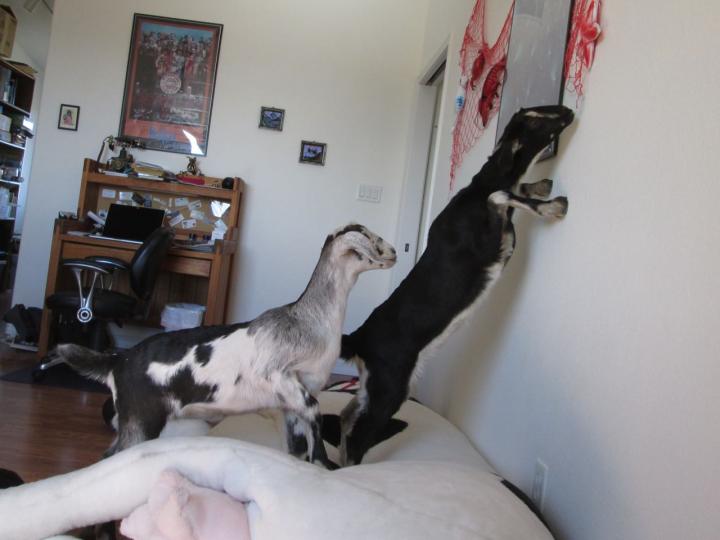 A brief pause at the top of the stairs…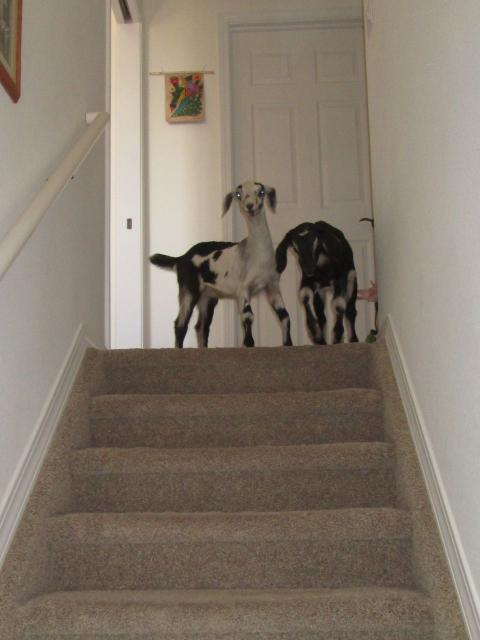 Then pell-mell to the bottom!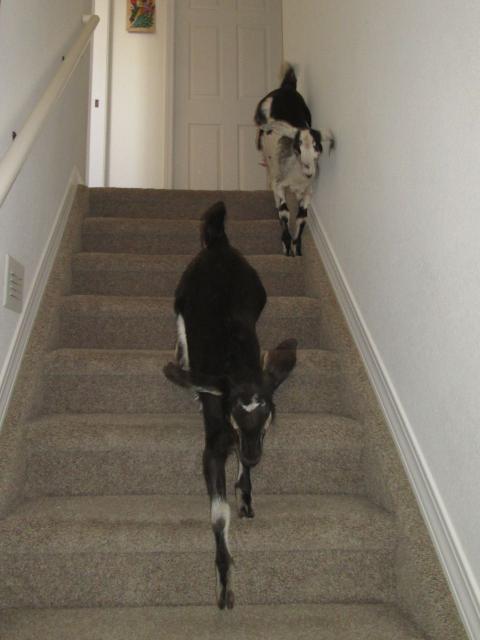 "Who is that staring back at me??"