On June 19th, Phil and I packed up our things and headed out to the Bighorn Mountains near Buffalo, WY for the 2019 North American Packgoat Rendezvous. The location was beyond lovely, but it was COLD!!!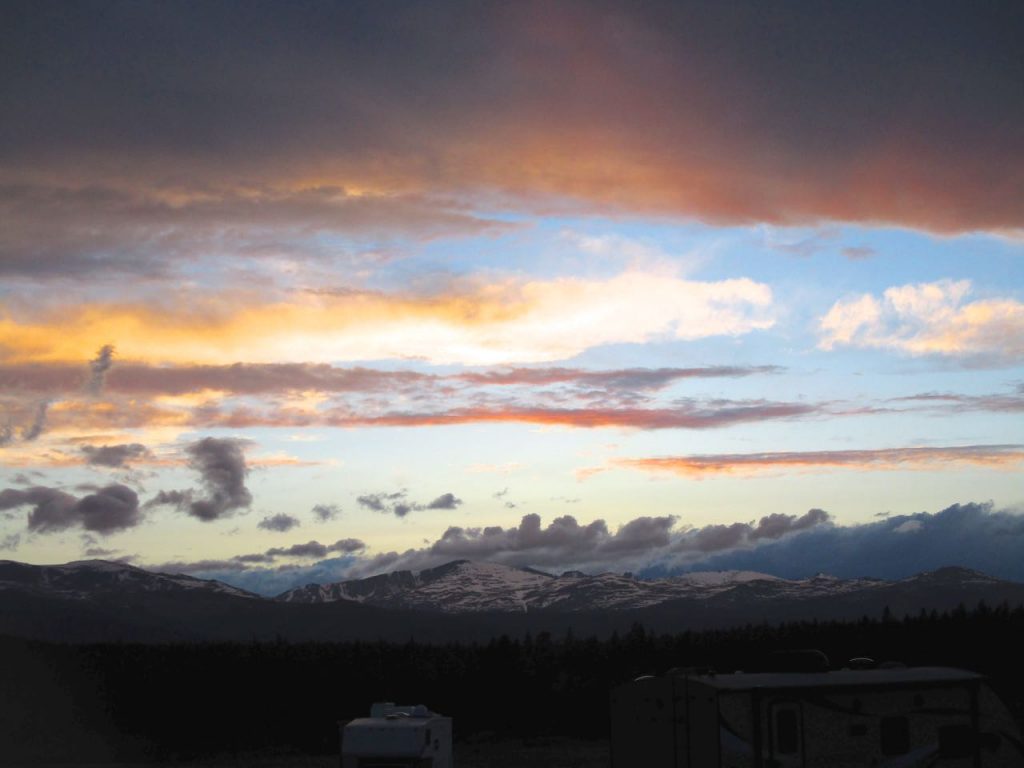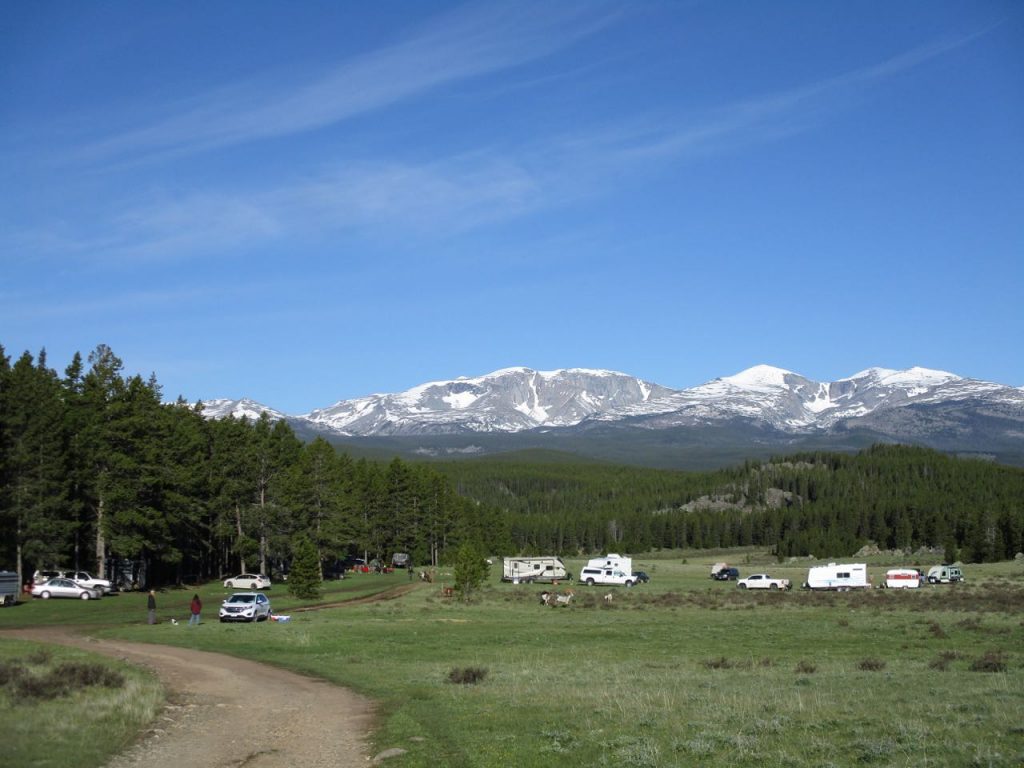 Even from far away, Marc Warnke's big, beautiful Alpine goat, Merciless, dominates every scene he's in.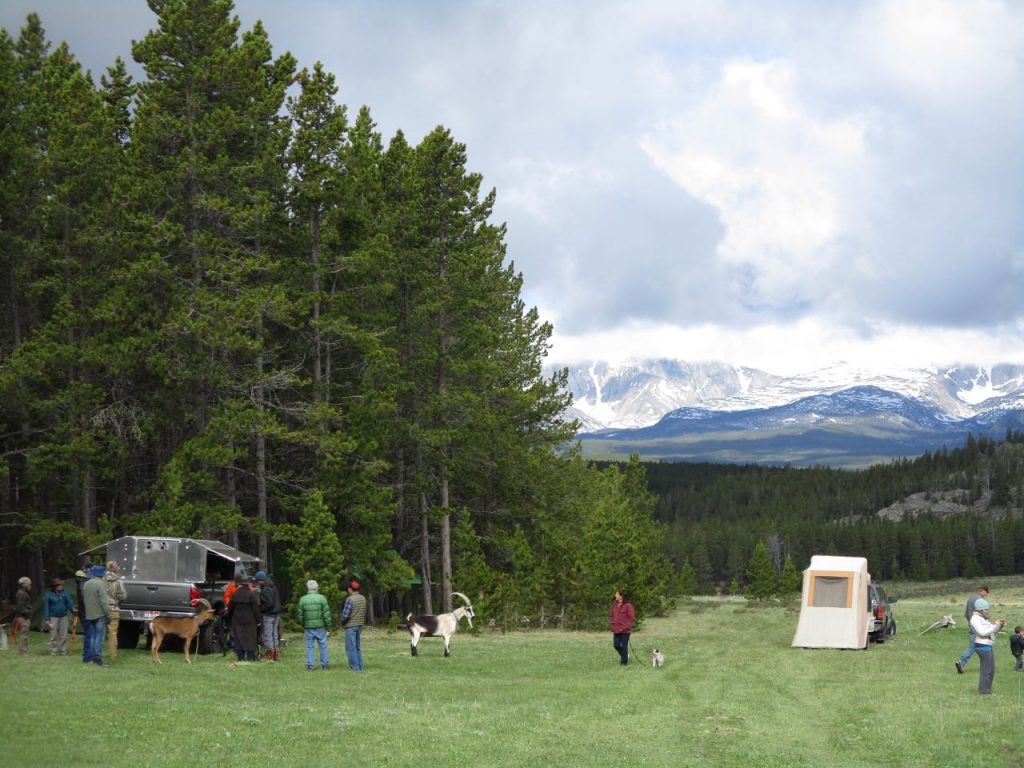 Finn and Sputnik looked good too, even if they're not quite as impressive as Merciless.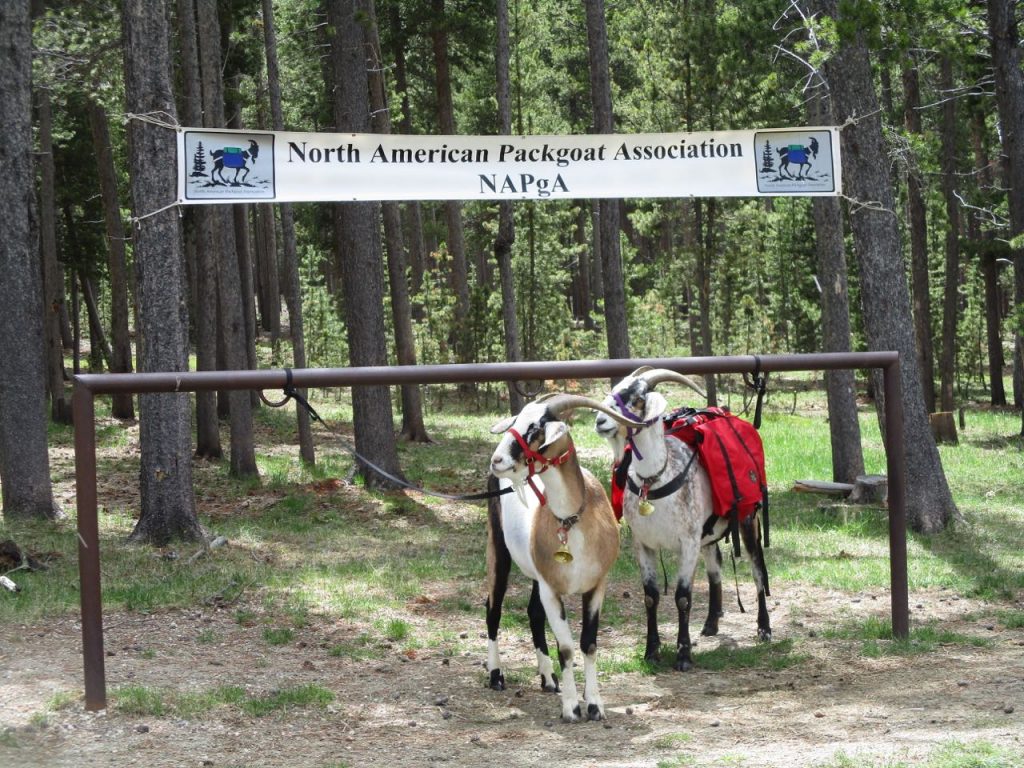 Nancy Clough gave a talk on goat first aid while Nan helped a little from the sidelines.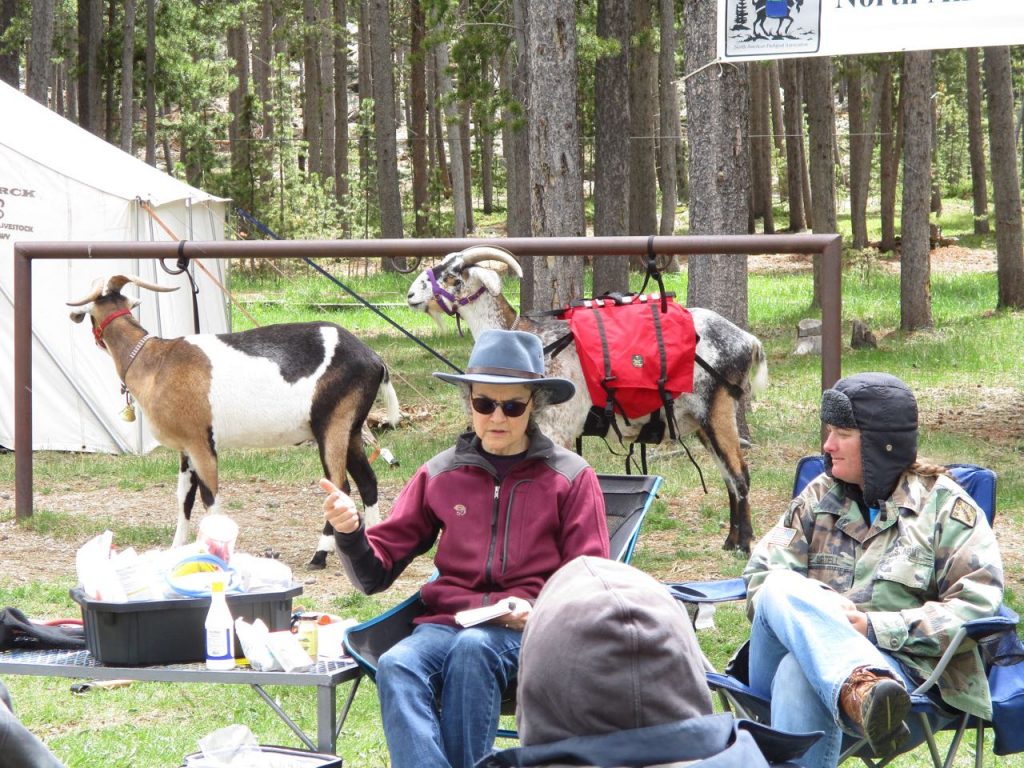 This year's Rendy was much smaller than the last few years, but it was an excellent, dedicated group.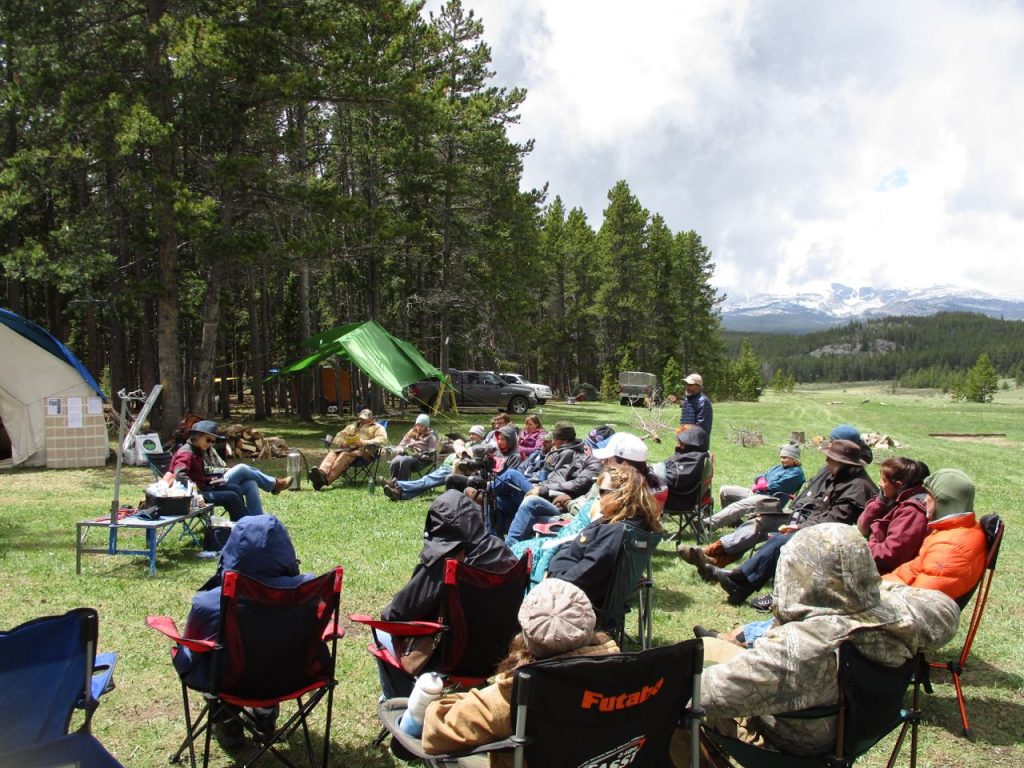 Nan helped one couple hitch their goat to a cart for the first time. "Sprite" gave the first ride to his delighted owner, Connie.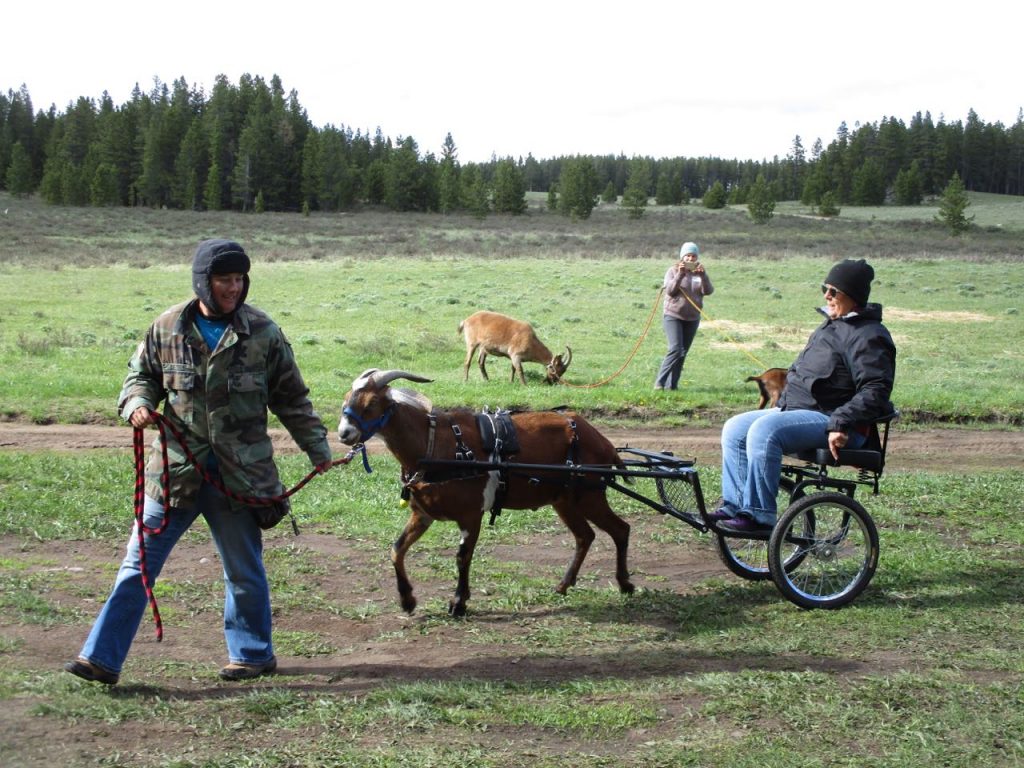 Although he's not quite as good looking as Sprite, Connie decided that her husband Robert was better trained.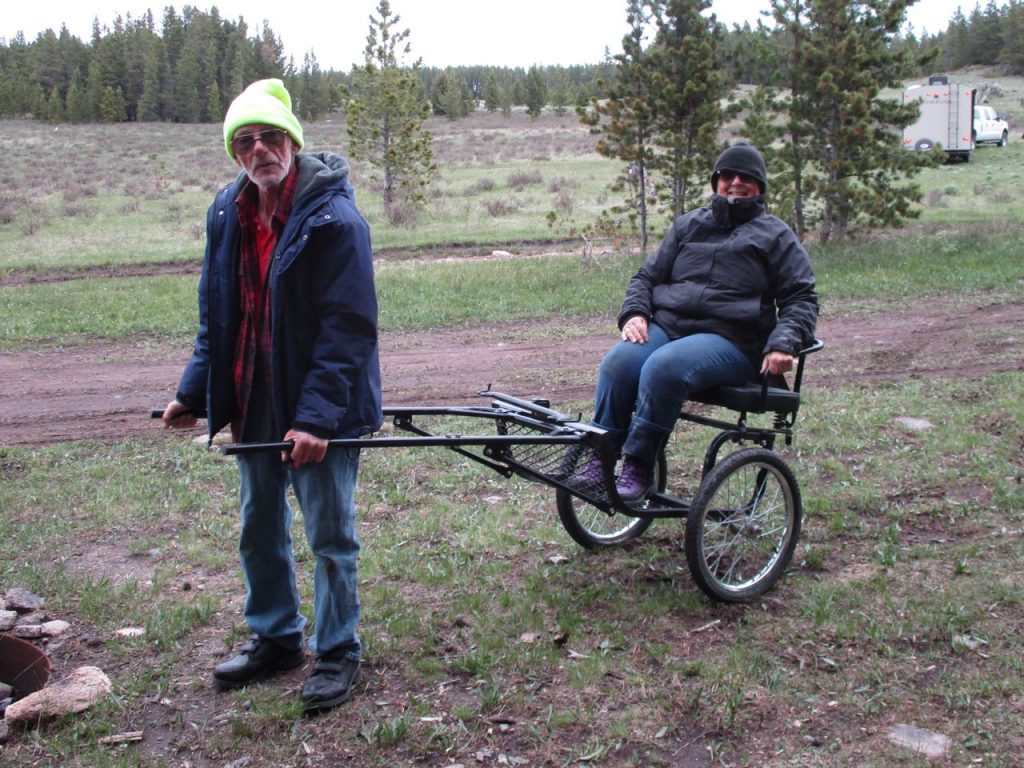 Sputnik modeled the Sopris Lumbar pack saddle system while Charlie Hackbarth of Sopris Unltd. modeled an amazing pants/shorts combination that not many people can pull off.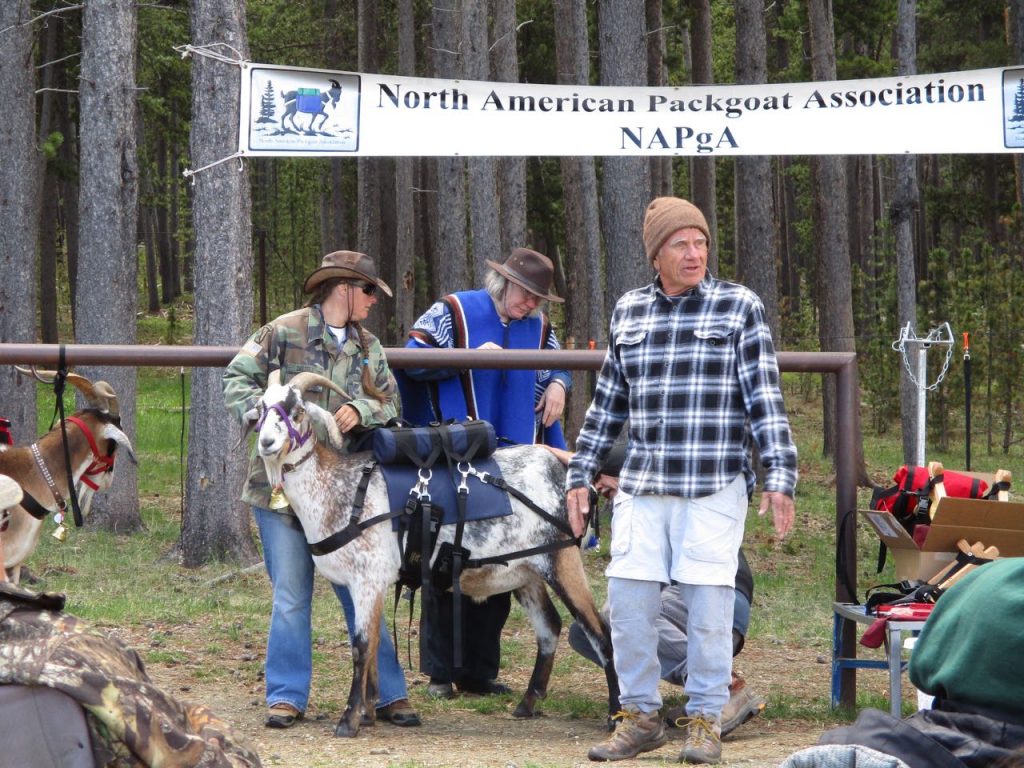 The rocks and trees around the camping area were amazing. Nan set up an obstacle course using a variety of natural landscape features.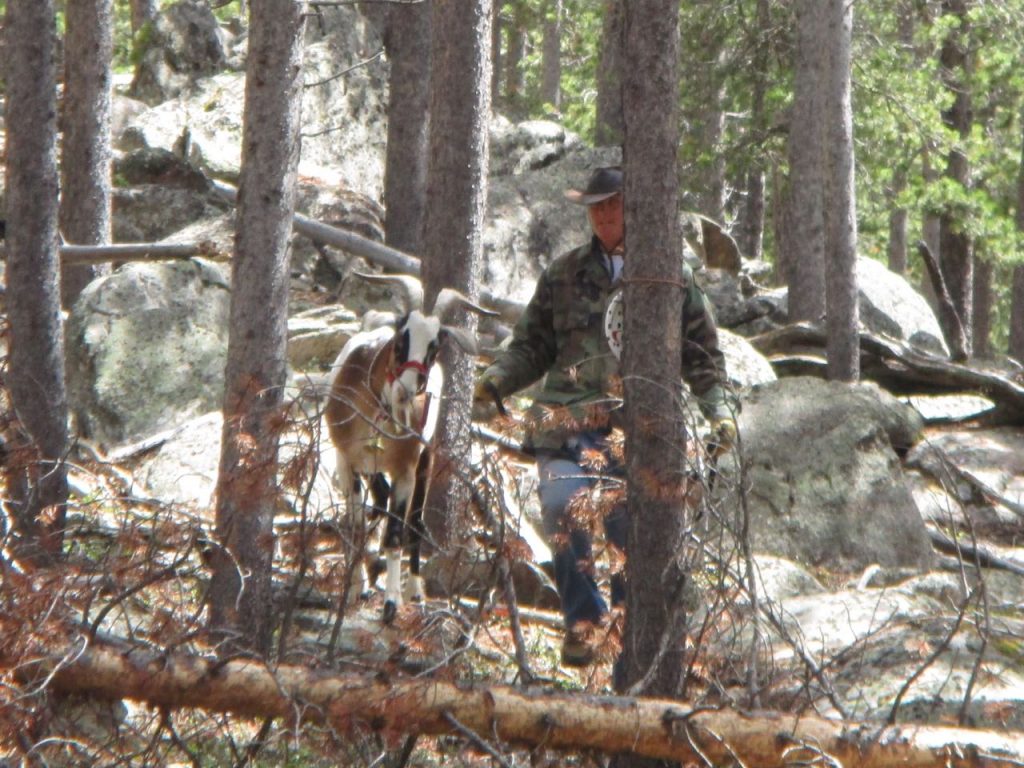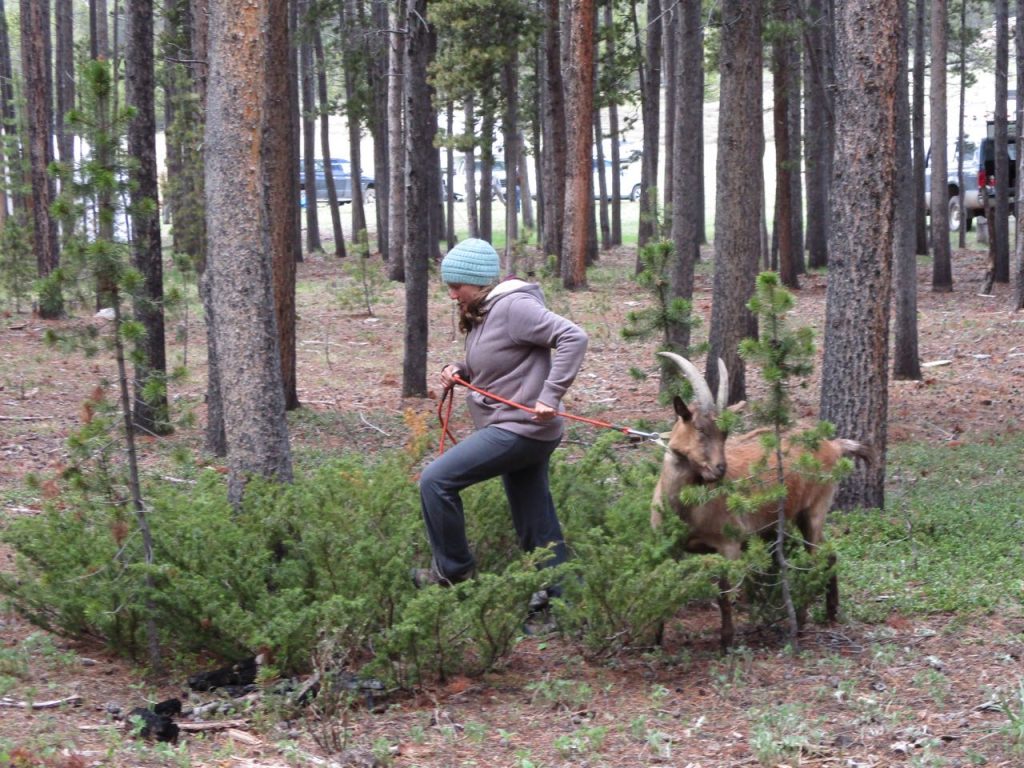 Finn shows everyone how brave packgoats are around umbrellas.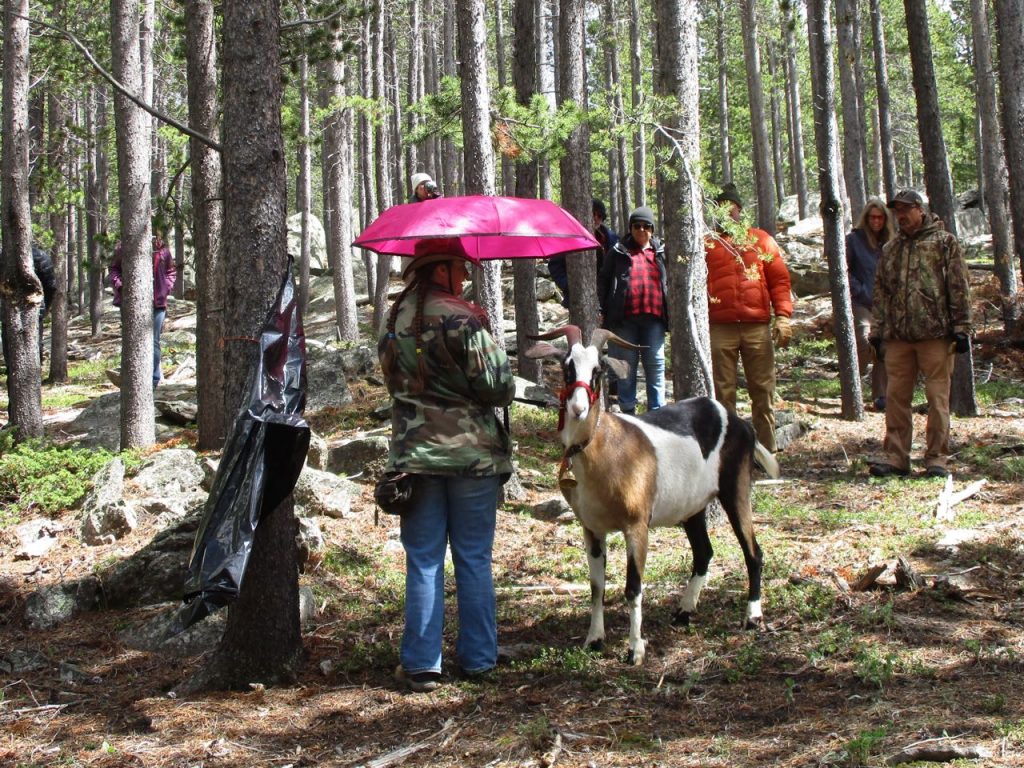 Sputnik demonstrates dominates the teeter-totter obstacle.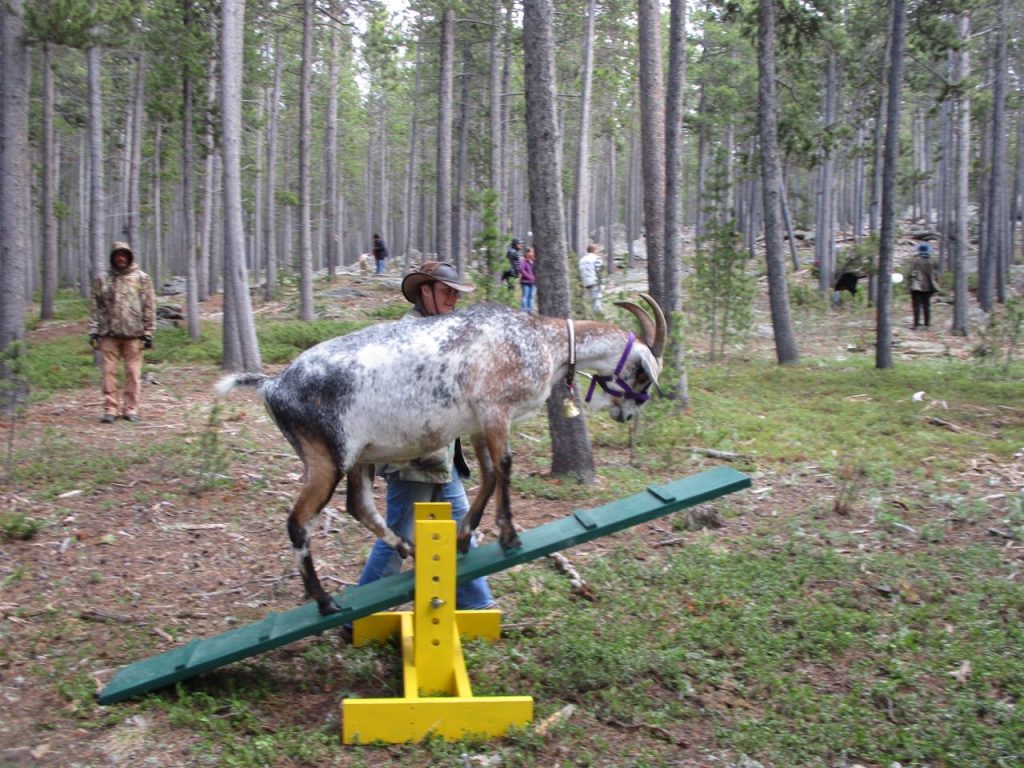 A lot of folks had fun playing teeter-totter with their goats.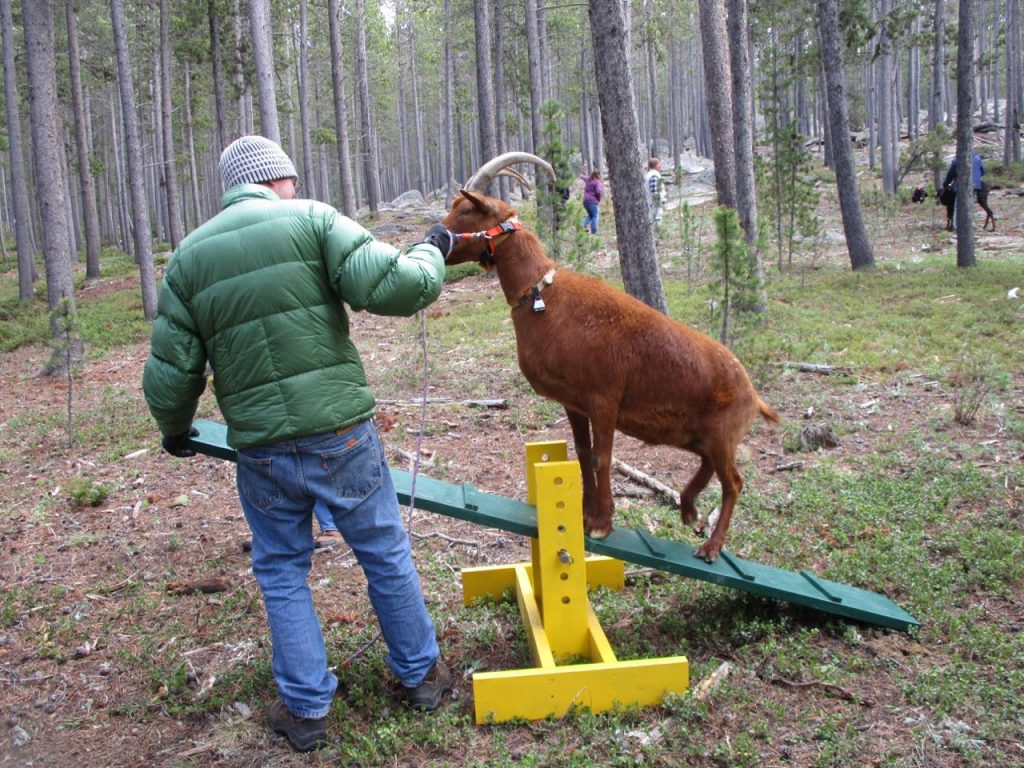 A fun time was had by all and we're already looking forward to next year!