I got a REALLY COOL gift in the mail today!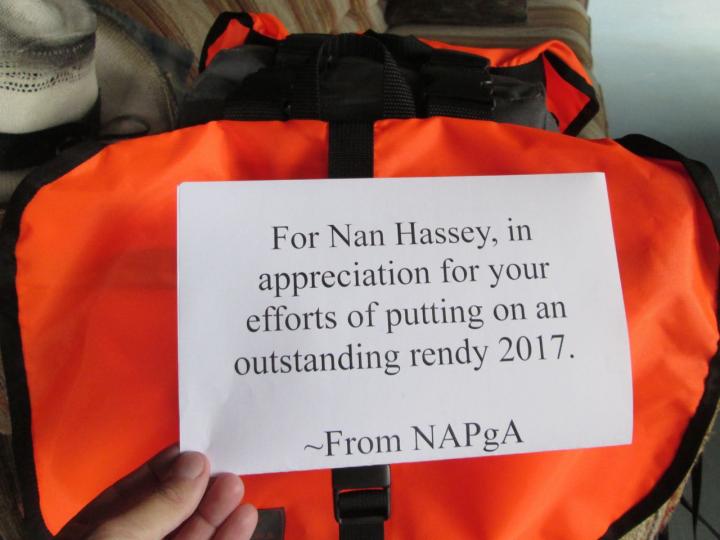 It's a Marc Warnke "kid pack"!! Tigerlily thought she'd model it for us today. It fits her perfectly! It will be so much better than the dog pack she's been wearing (and which is really too small for her).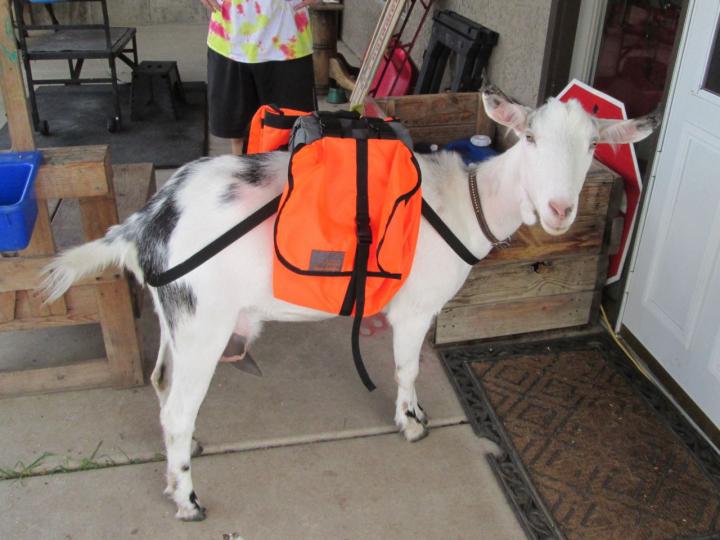 "I do look wonderful in this pack, don't I?"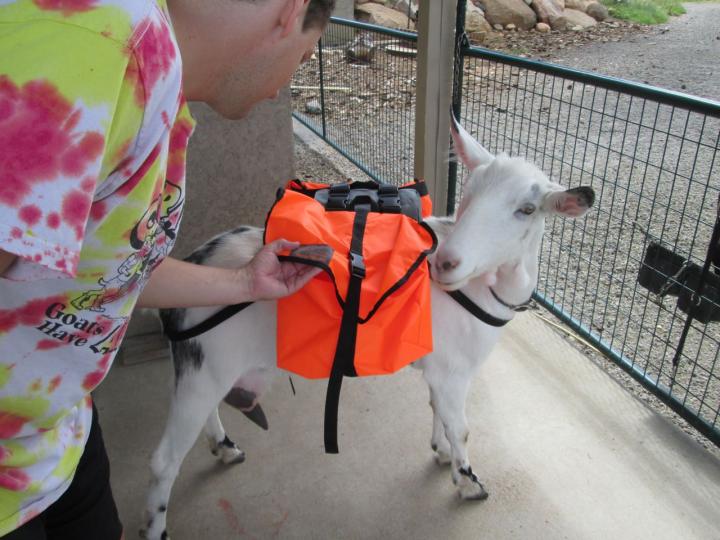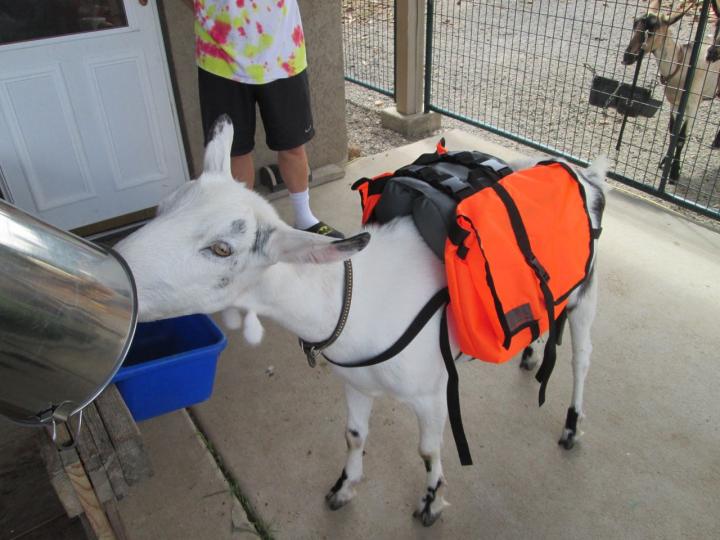 It also fits Sputnik (barely). The cinch *just* stretched around his enormous grass belly. This will be the perfect pack to take on little short trips and day hikes. I'm so glad it works for a full-sized goat.