Phil and I hiked a couple of miles up the Bartlett Trail last Sunday. Since Finn and Sputnik were nowhere to be found when we were ready to leave, we took TinCup and Nauti who happened to be loitering around the house looking for attention. They happily loaded into the truck and then very unhappily scolded us all the way to the trailhead, but once we got there they settled right down.
It was a beautiful, golden day. Most of the aspen leaves are gone but there are some patches still lingering here and there. The scrub oak is a lovely burnt orange right now and the grasses are tawny, giving everything a warm glow.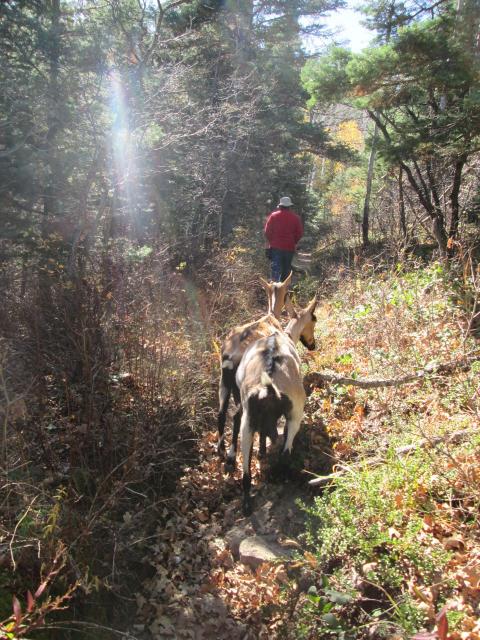 I had a hard time getting pictures of these girls because they were so clingy and insecure about being taken on a new trail away from home. They kept crowding me at first and trying to squeeze past me at every opportunity, but with the help of my jacket I was able to discourage them from constantly stepping on my heels and bumping into me. By the end of the hike they had relaxed enough to hang back and browse along the trail like goats are supposed to do.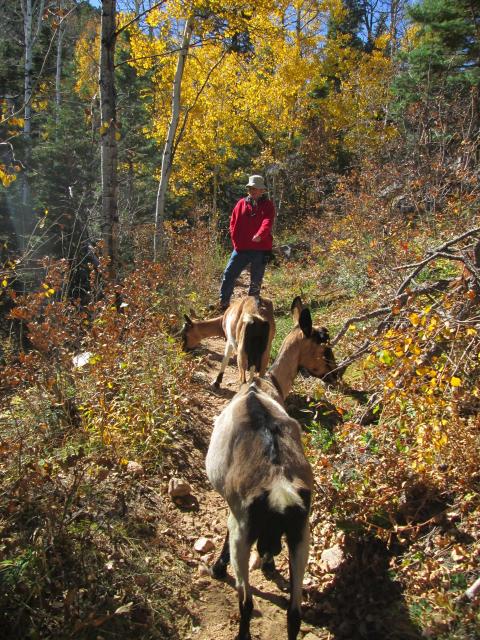 The girls LOVED these rock outcroppings and didn't want to leave this place! But since Tinny especially was making me nervous with her cliffside explorations, Phil and I hurried them along after snapping a few pictures.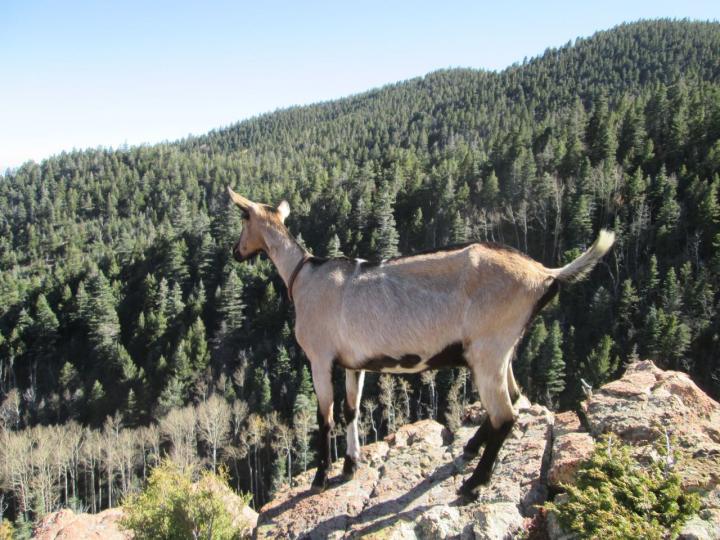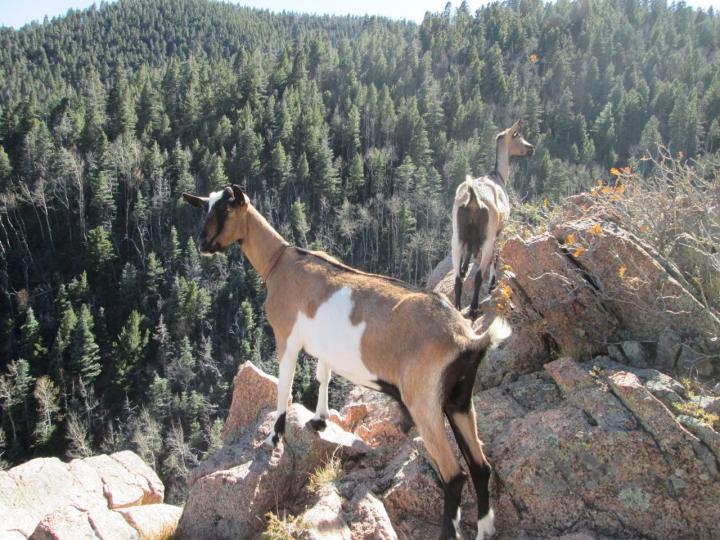 The sure are best friends!