Faster than a speeding bullet!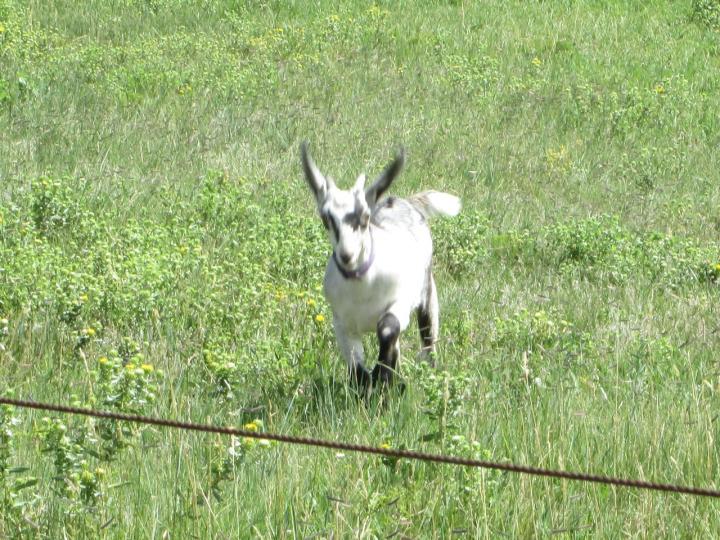 More powerful than a locomotive!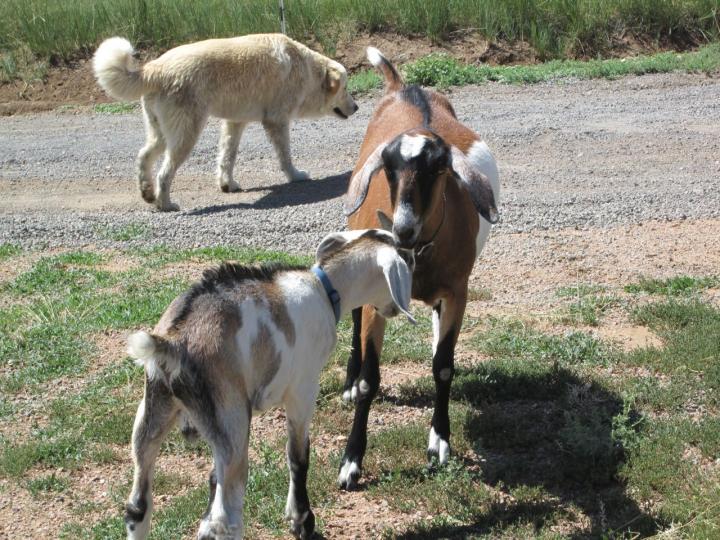 Able to leap tall goats in a single bound!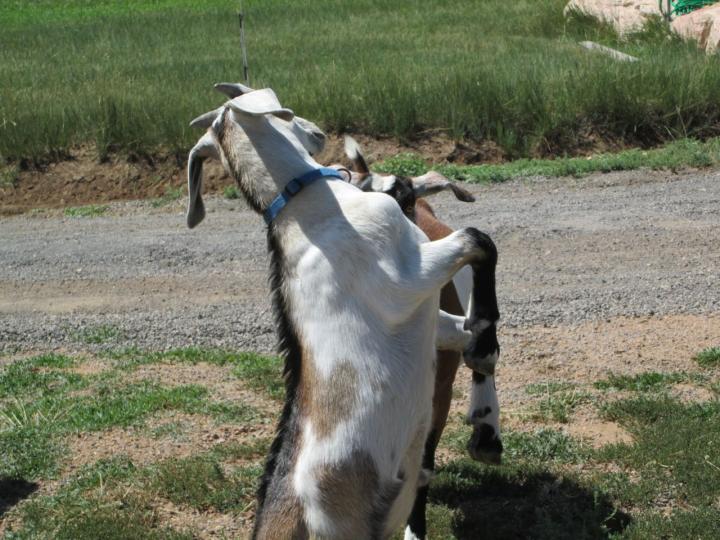 Look! Out in the driveway talking to Phil!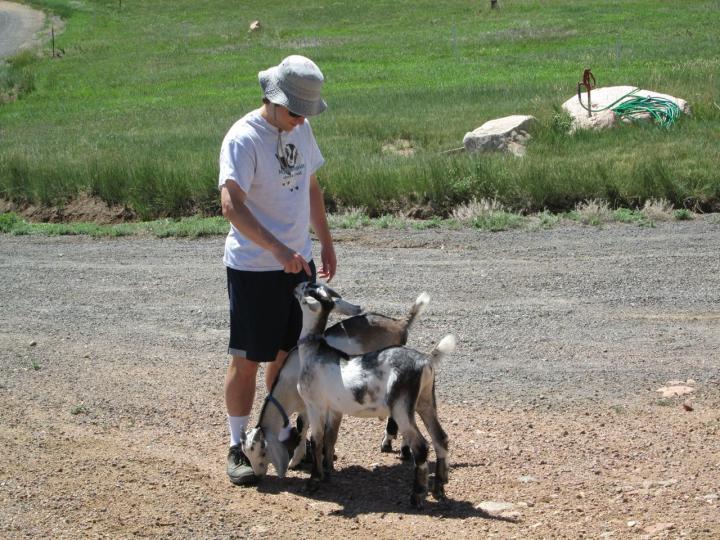 Under the tree, posing for the camera!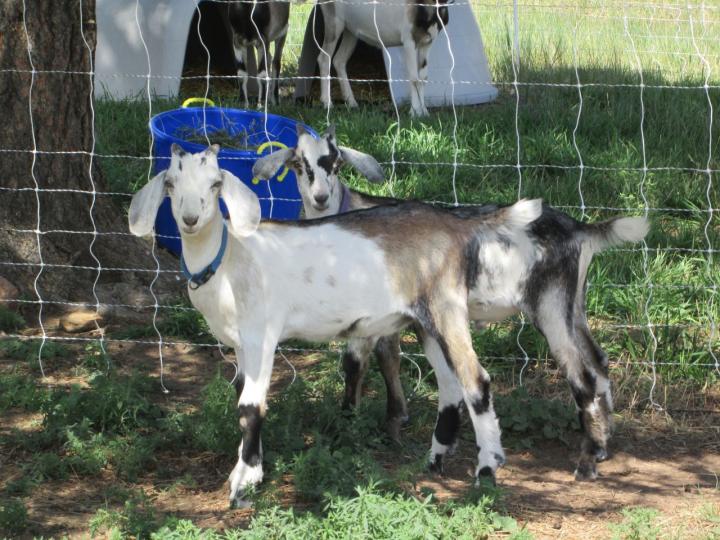 Pestering the dog! It's Snickers and Sputnik!!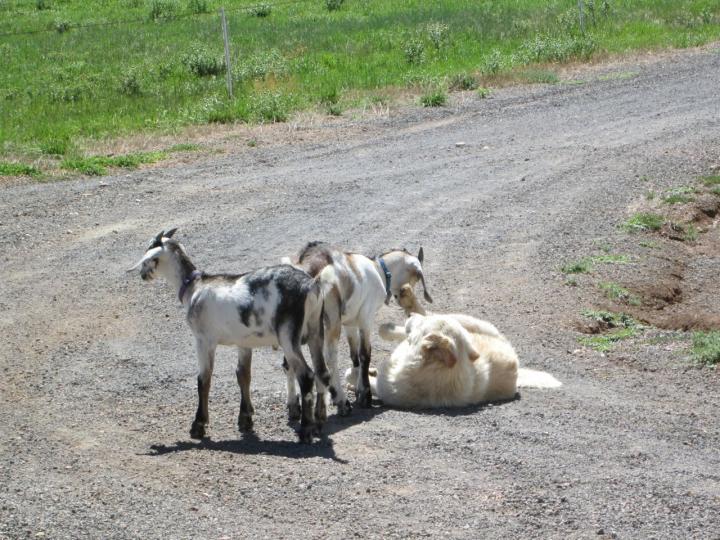 These two have really been growing nicely, and Snickers is becoming friendlier and more intelligent by the day. He knows his name and comes when he's called now, and he's so sweet and gentle (much like Finn). He also likes to mess with the dog… a lot.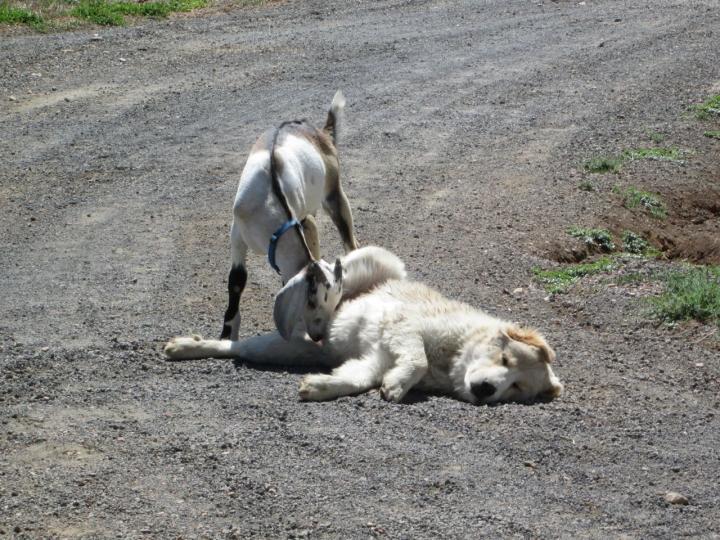 Sputnik is also starting to learn his name, but he comes when he feels like it. This little guy has had an attitude since the day he was born and he's getting feistier all the time. He regularly picks fights with Finn (and I'm talking some pretty hard fights!), and I wouldn't be surprised if he was bossing Finn around before long despite the size discrepancy. The second he got over his shyness around me he started testing the boundaries. He went from timidly taking cookies one day to butting my hand as he snatched them away the next. He got spanked twice yesterday for butting me on purpose, once when I wasn't even feeding. He's the little squirt of the bunch so I guess he feels he needs to compensate. Well not with me, buster! Although he's not related to her, his attitude reminds me a little bit of Nibbles. She didn't like to be held or restrained either and was always on the move and scrapping with everybody. Hopefully he can learn to channel his "enthusiasm" or that splashy coat of his is going to look mighty nice as an area rug.