We've been taking the goats out nearly every day when the weather is nice. Today the weather is decidedly NOT nice, so I'll just post photos from back when it was.
"Deez are muh ladeez!" says Pac-Man, as he struts along with a beautiful girl on each arm.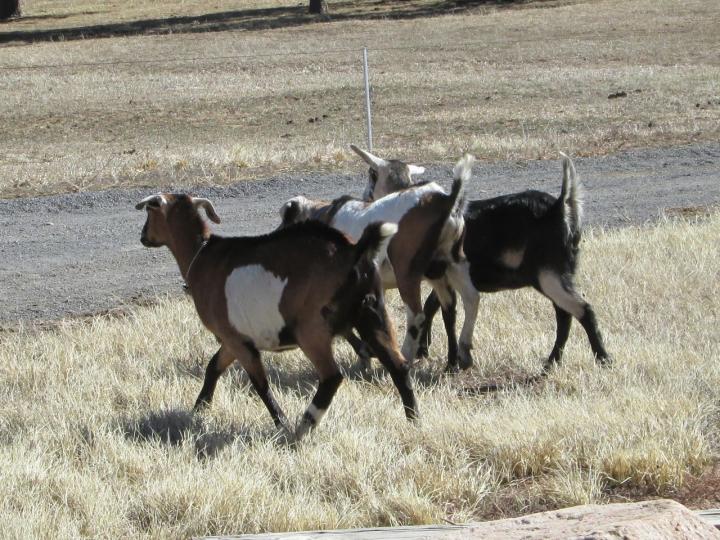 This is a frequent sight on all our walks: Lilly attacking Daisy for no reason. The naughty goat stalks the poor dog everywhere and pounces on her at any opportunity. Daisy patiently puts up with enough abuse that I'm sure she's earned a special place in heaven already.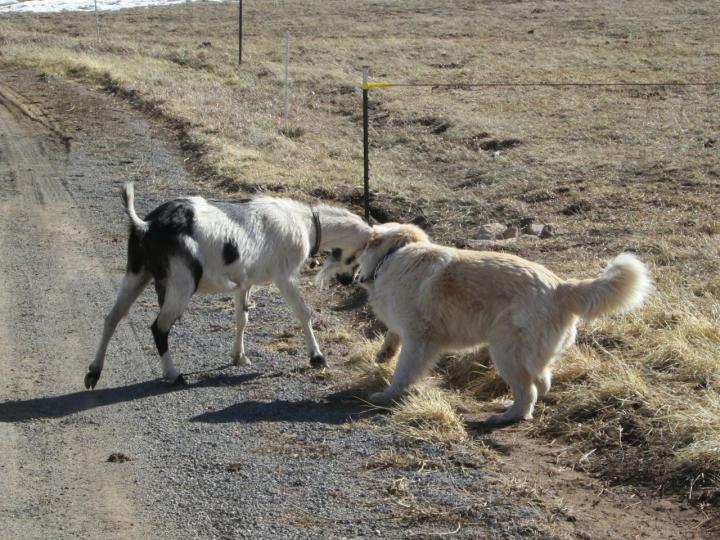 Petunia is almost as big as her mother. I love the difference in ears from behind. In fact, every one of our goats has a unique set of ears that is different from all the others. I love it!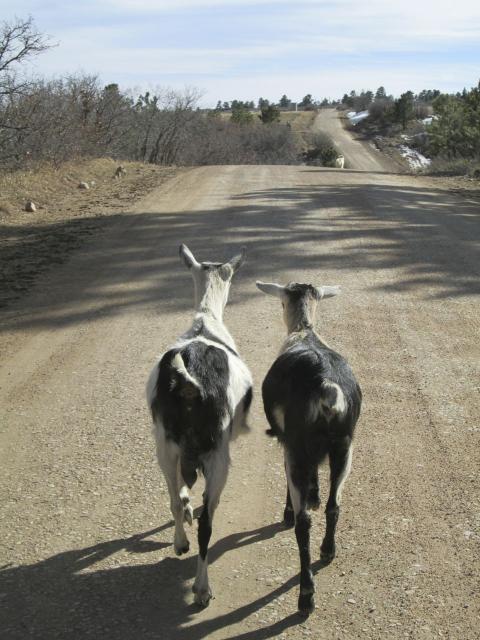 And here is our matched set–don't they make a great couple? These two are still in love, by the way.