In all the excitement of new babies, we can't forget the older goats!
Pac-Man is always amusing us with his rolling and scratching antics. Half the time he looks like a colicky horse the way he paws, rolls, twists, and stretches out on the ground. Today he was plowing his head into the grass.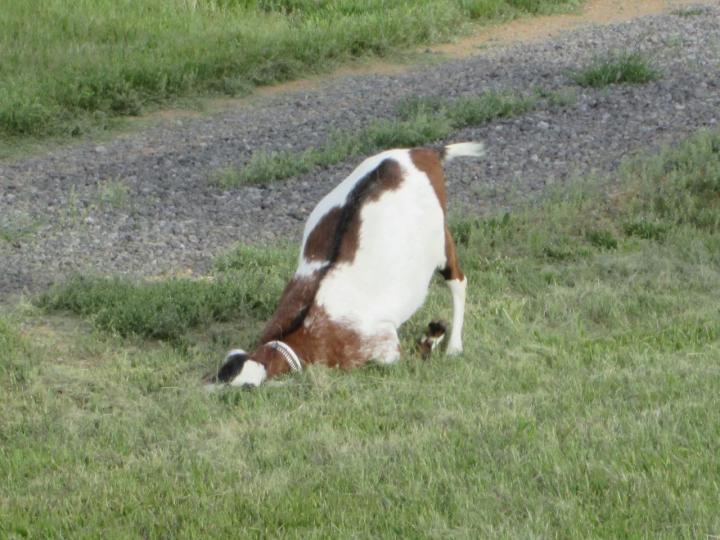 "What? I'm gorgeous!"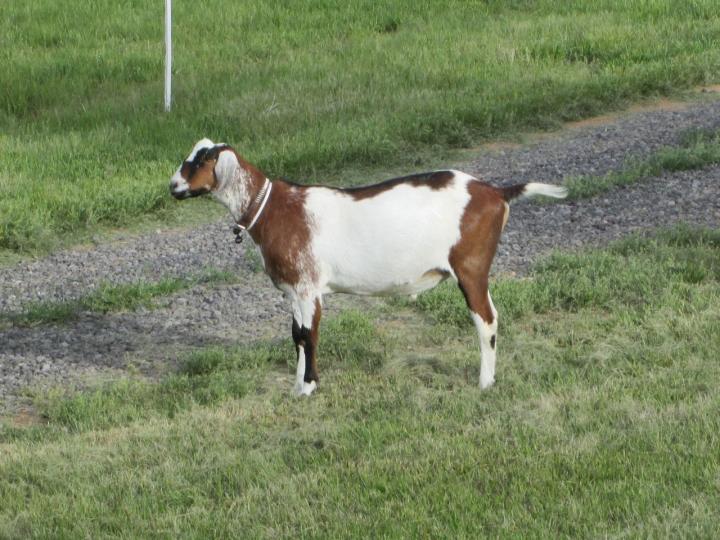 Finn is also gorgeous, and he's the first goat I've seen since Cuzco who is completely aware of his own looks.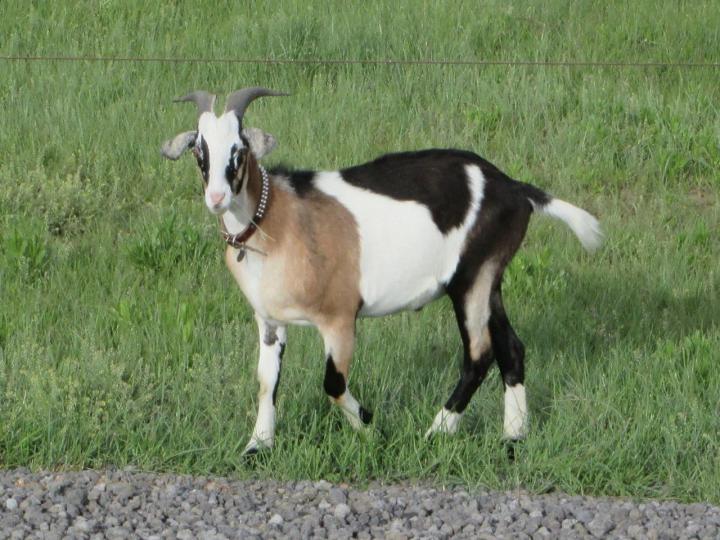 Delilah lets me know what she really thinks about all this picture-taking!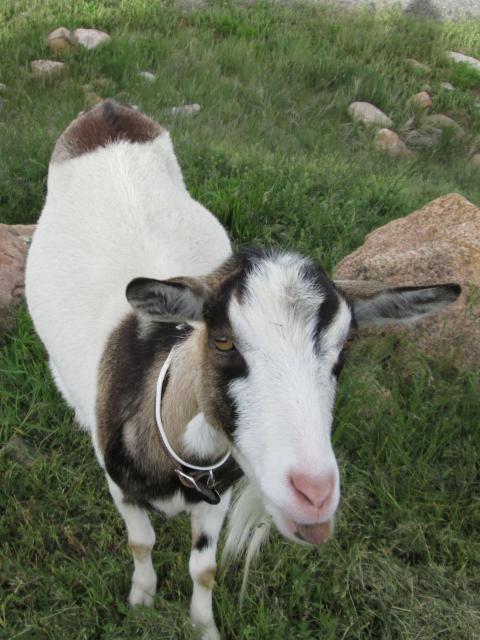 And we wrap up with a picture of our two big boys grazing serenely together in a vivid green pasture. Incredibly, these two have been getting along lately. I don't know if Cuzco is getting too tired to fight, or if he's grooming Pac-Man to be the new herd king, or if Pac-Man has simply matured enough to be allowed into the upper echelon, but they have actually been sharing a shed recently and hanging out together more. It's also possible that this is a strategic move on both Cuzco's and Pac-Man's part since it protects both of them from the more aggressive Finn. Finn is constantly harassing and challenging Pac-Man, but he's not yet bold enough to go after Cuzco. On the other hand, I know (and Cuzco probably knows) that if Finn actually did challenge him seriously, the old fella would have a hard time winning at this point. Perhaps the big boys have formed their own alliance to keep Finn in his place a little longer.