Phil and I took Thor and Yeti out for their first hike the other day, and it was a big hit! The boys had a great time exploring, jumping on rocks, and nibbling new things they don't get to eat at home.
Thor is very photogenic. He has beautiful markings on his face and that pink nose is adorable. He's a sweet, mellow, affectionate goat.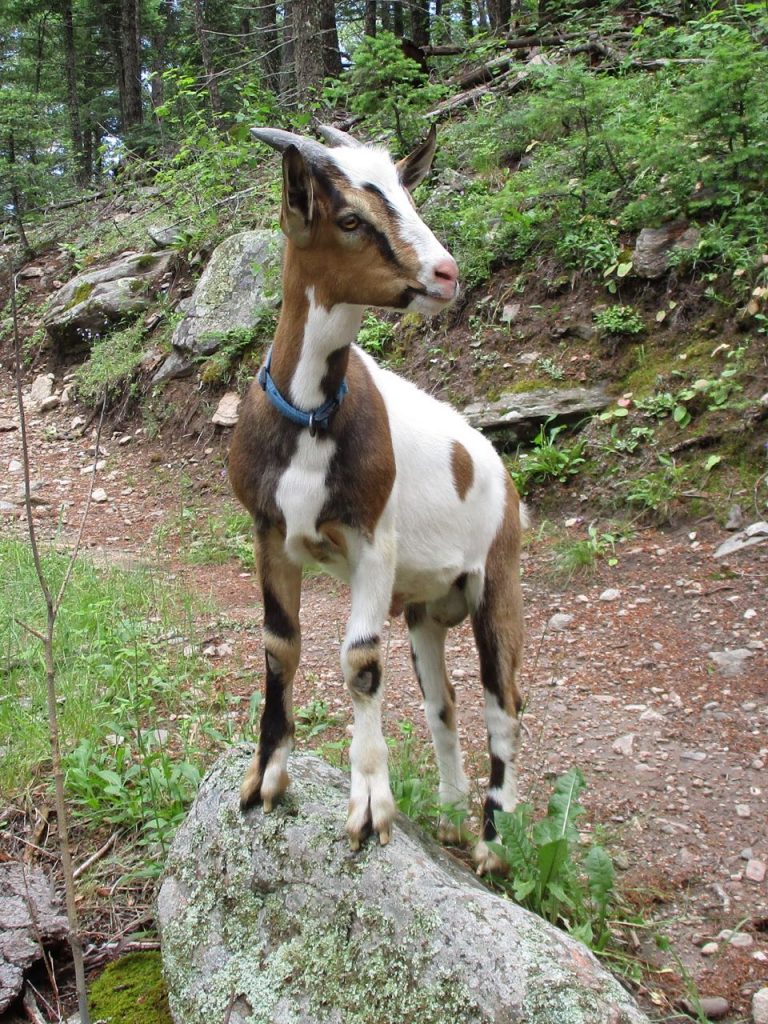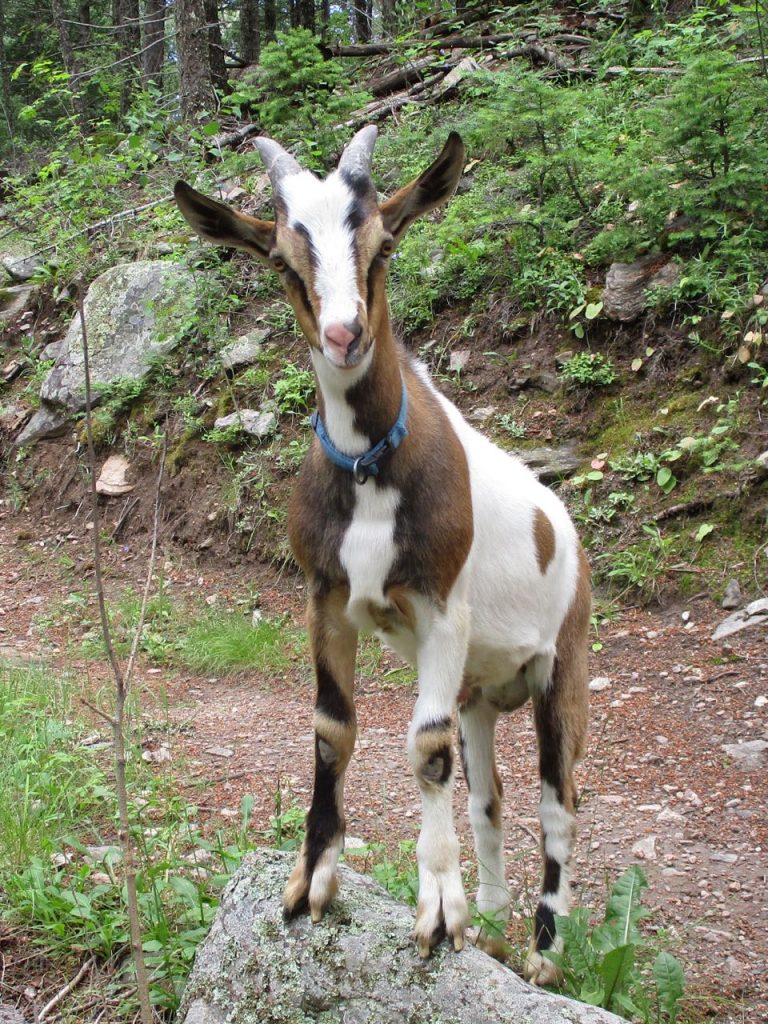 Yeti is our bold adventurer. He's affectionate to a fault and we're having to set boundaries because he can get very pushy for attention. Yeti is gung-ho and throws himself fully into whatever activity he happens to be doing at the time.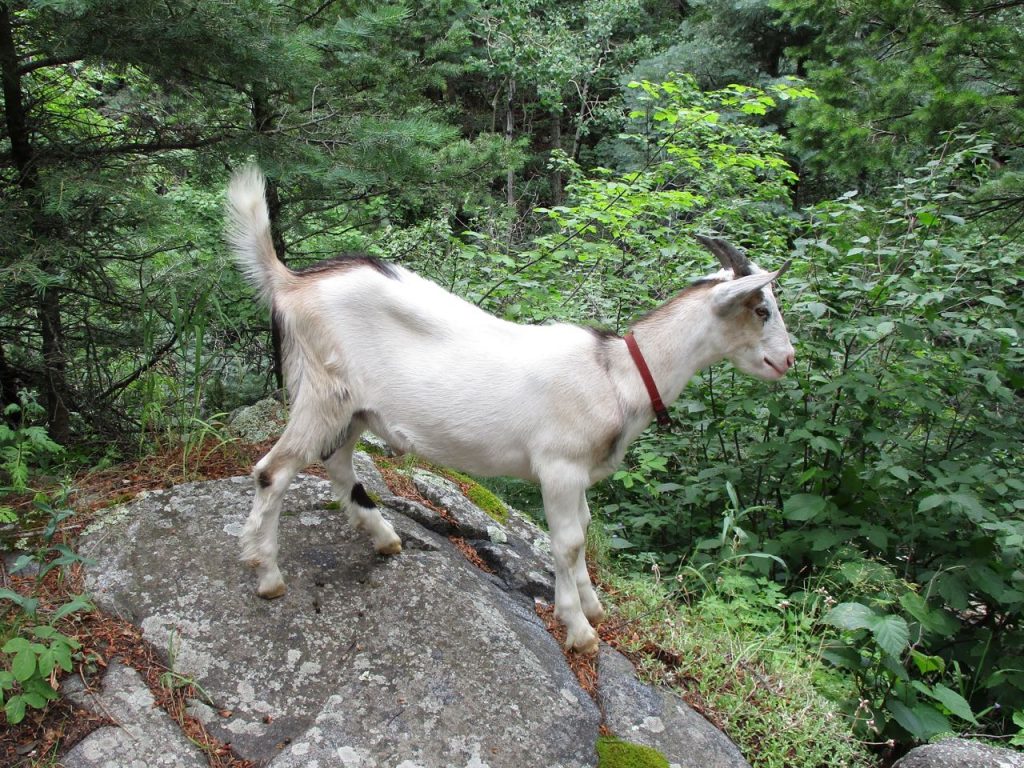 Despite his size, Yeti still sees an open lap as an open invitation and will climb right up without asking. He hasn't climbed on my lap for a while, and this day I gave him permission.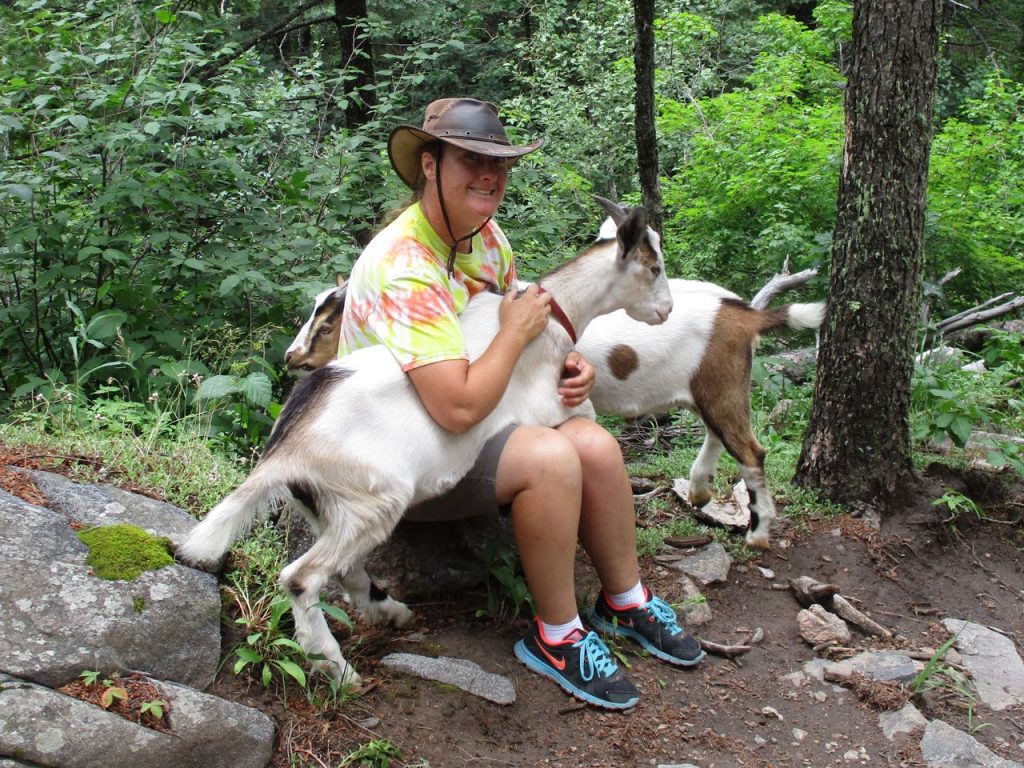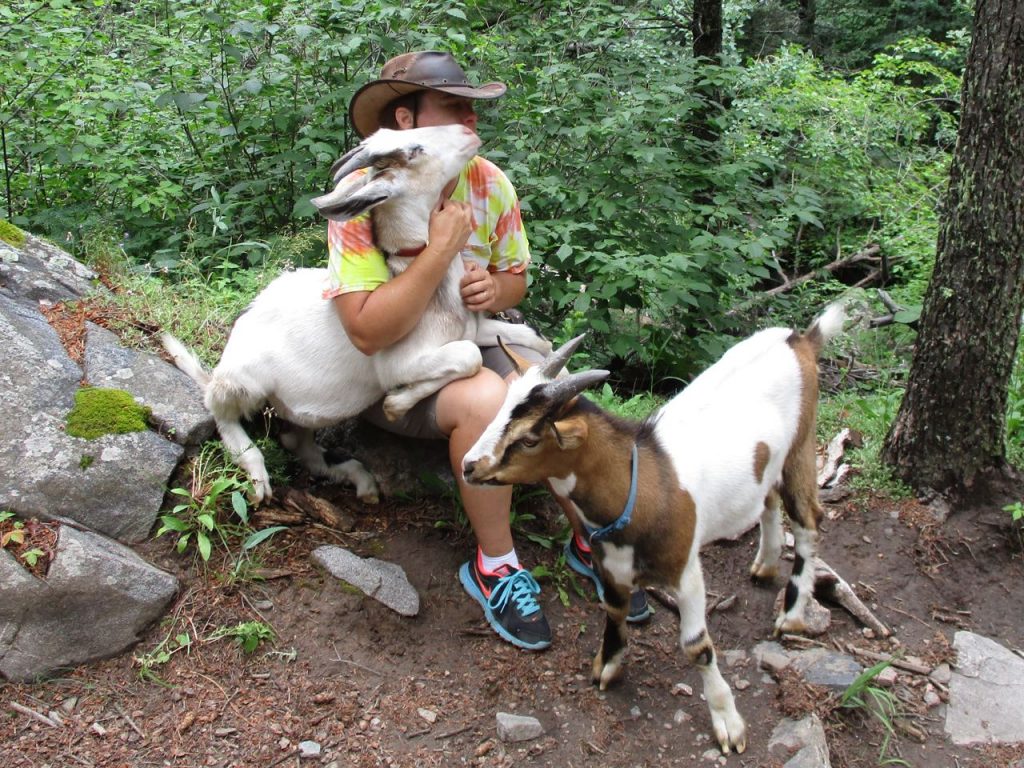 The boys weren't too sure about their first water crossing. Phil and I walked off, hoping they would get brave and follow.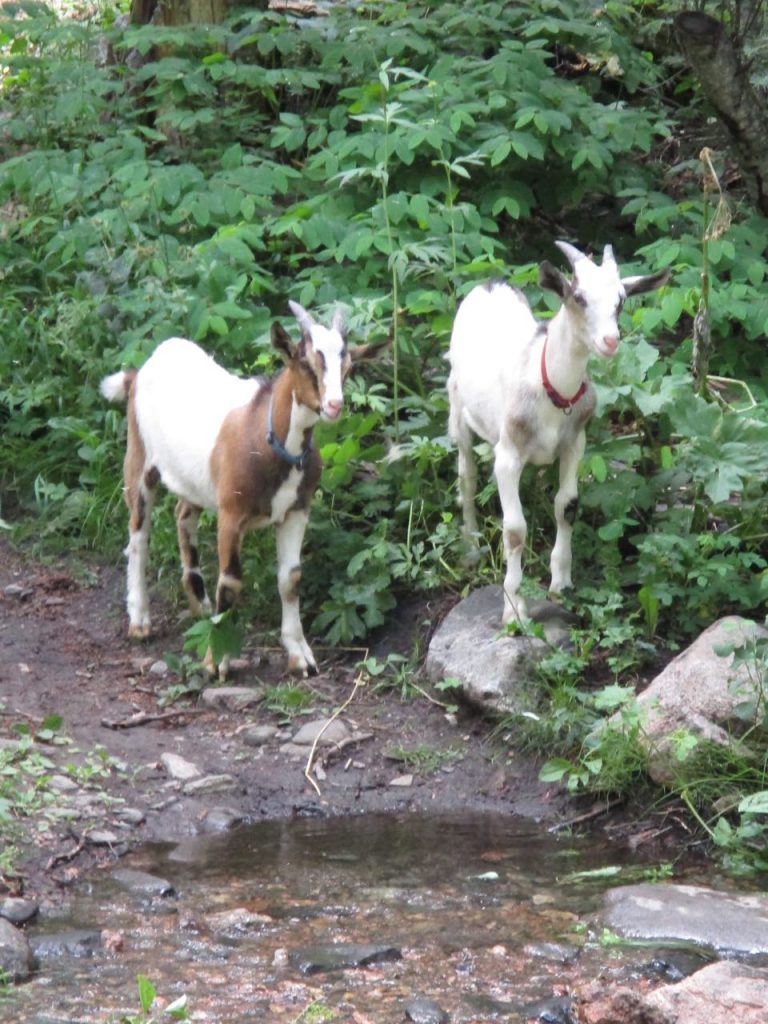 But no, we had to break out the leash.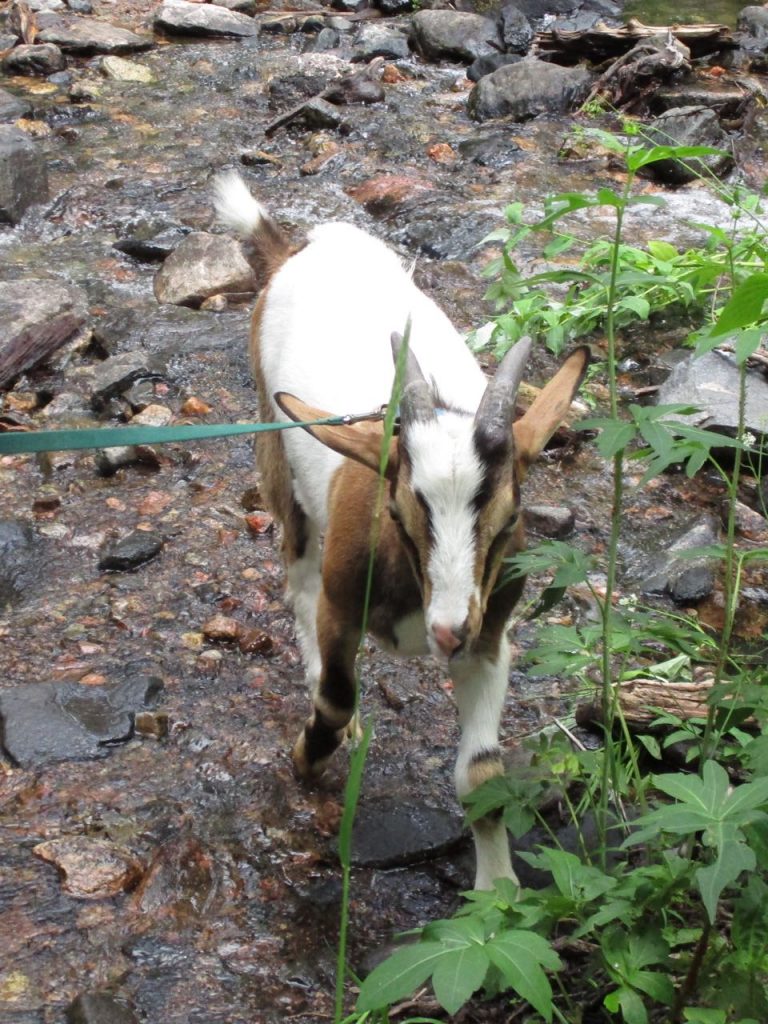 Once we pulled Thor across, Yeti bravely splashed over on his own.