February was a month of snow and ice and unrelenting cold. The sky stayed overcast most of the time and for a while I despaired of ever seeing the sun again. Phil and I spent a lot of time huddled near the wood stove, particularly during the week we came down sick. We did our best to maintain our morning walks with Finn and Sputnik, but there were some days when it was just too icy. One day the ice rolled in just late enough for us to get our walk in first. By the time we got home the pine needles had gone from green to white and Sputnik's beard was full of frost. (And for some reason I LOVE this photo of him!)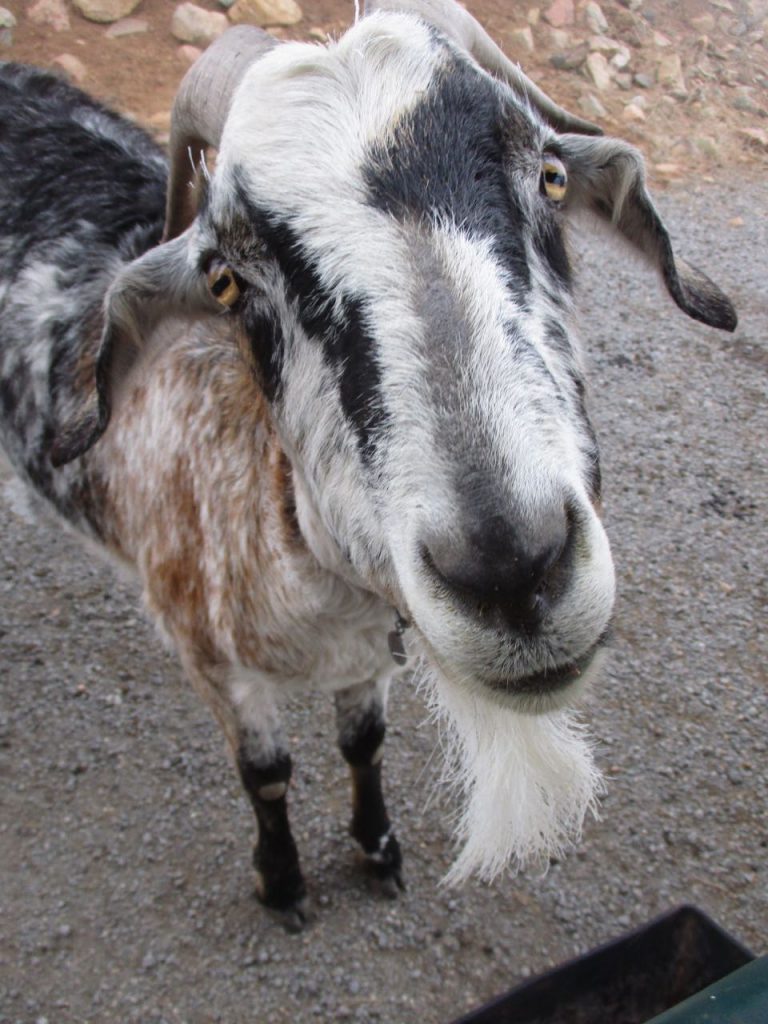 Finn's eye whiskers also froze over.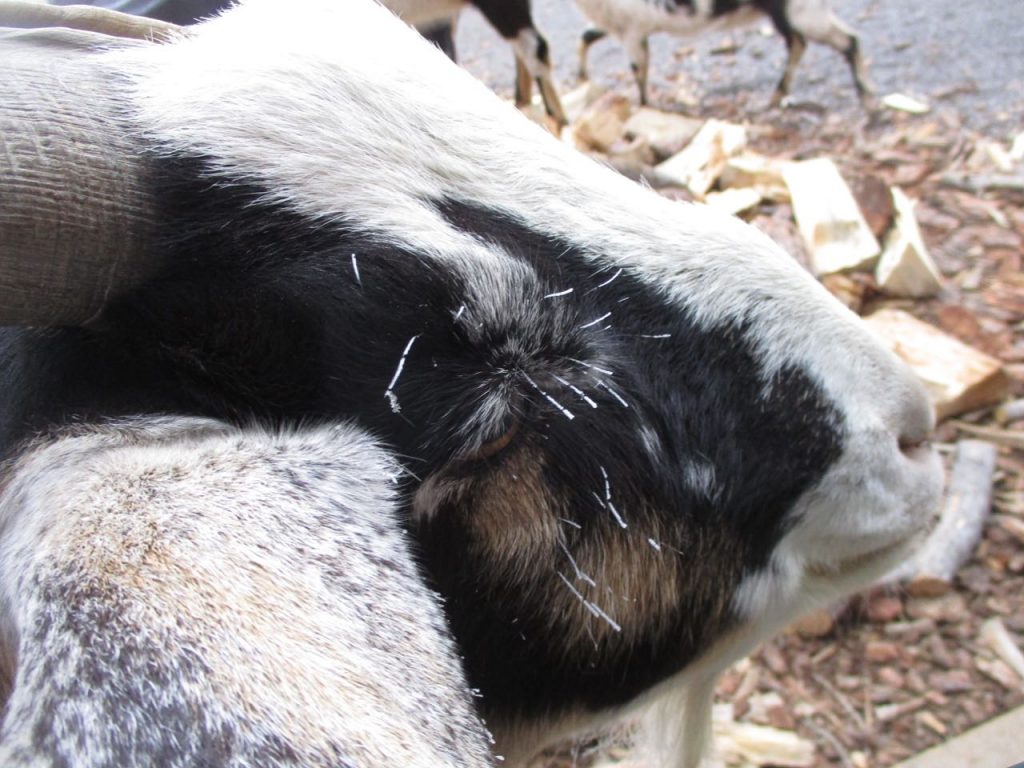 The goats spent most of February destroying our stack of firewood. Every time we put it back up they tore it right down, the little monsters!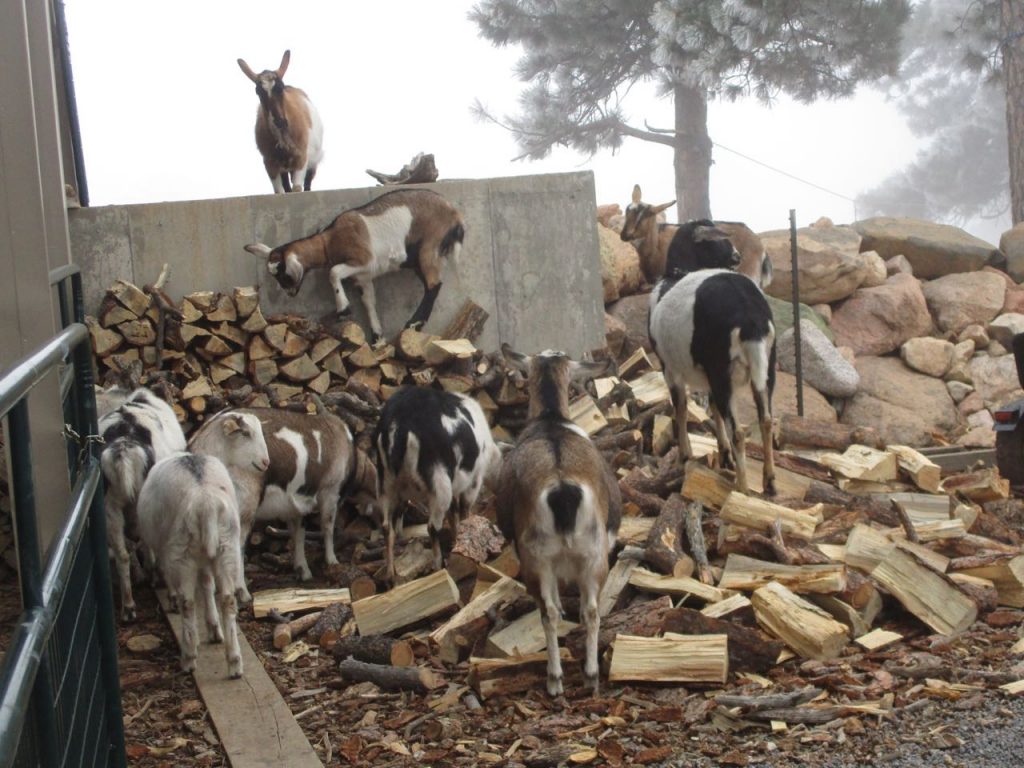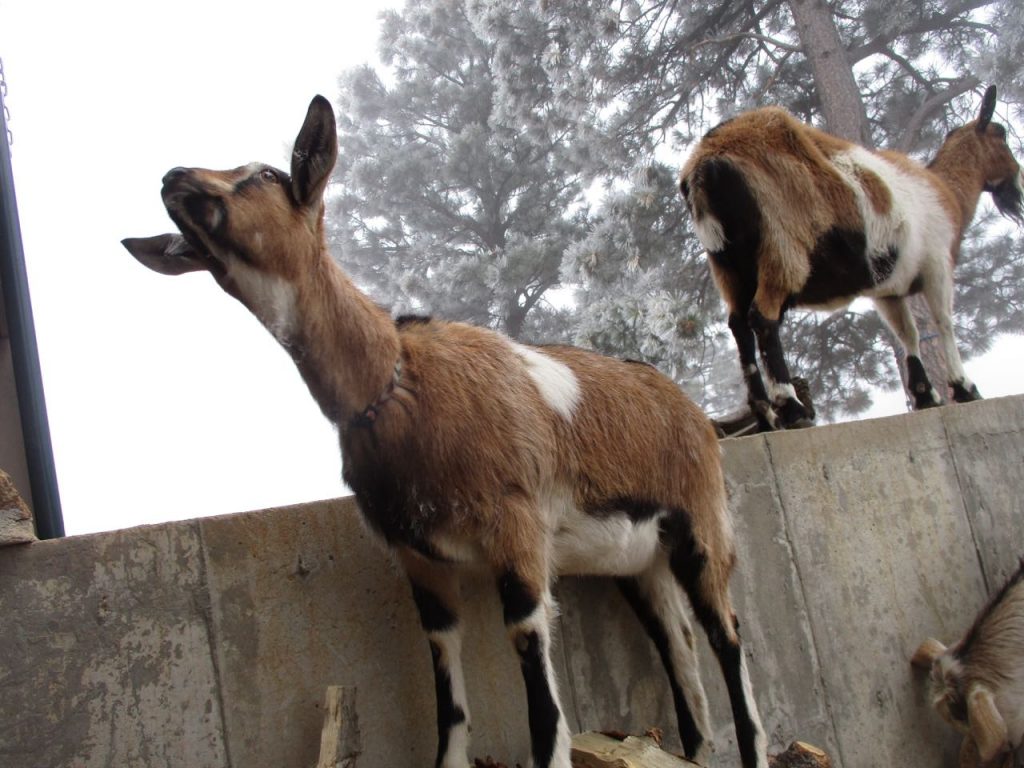 Hi Skeeter! She looks so much like her mom…

Phil's birthday brought a rare ray of sunshine into this otherwise rather bleak and dreary month. He went outside and sat with the goats. Cupcake and Mocha immediately came to wish him a happy birthday. Then they wouldn't leave him alone!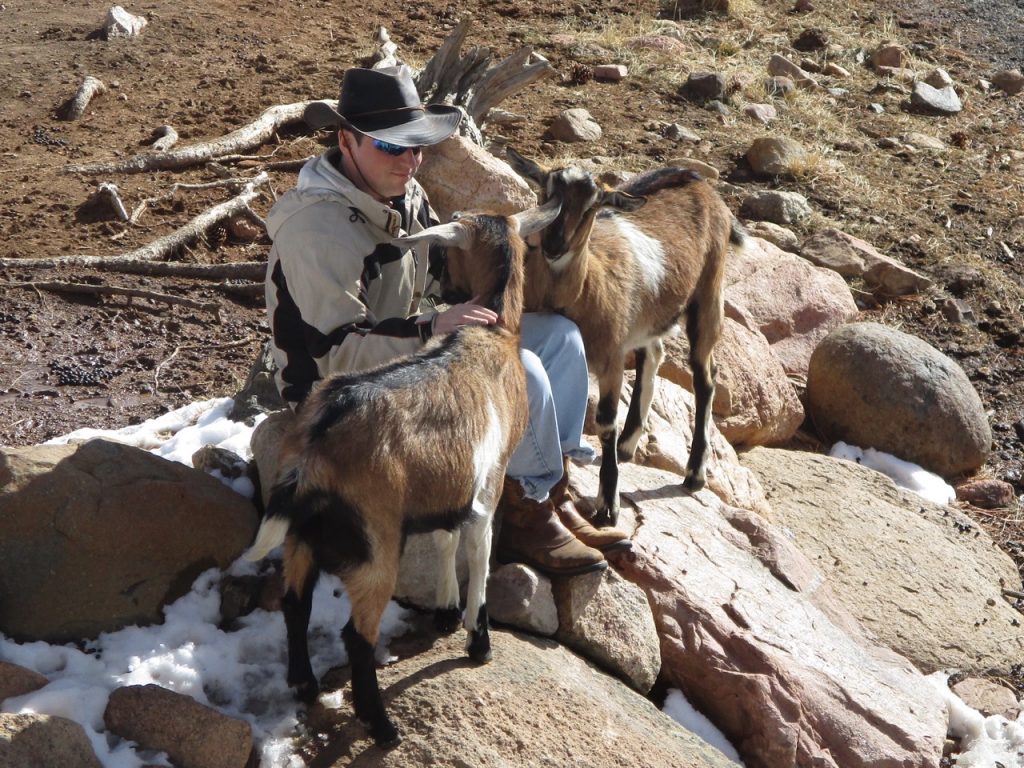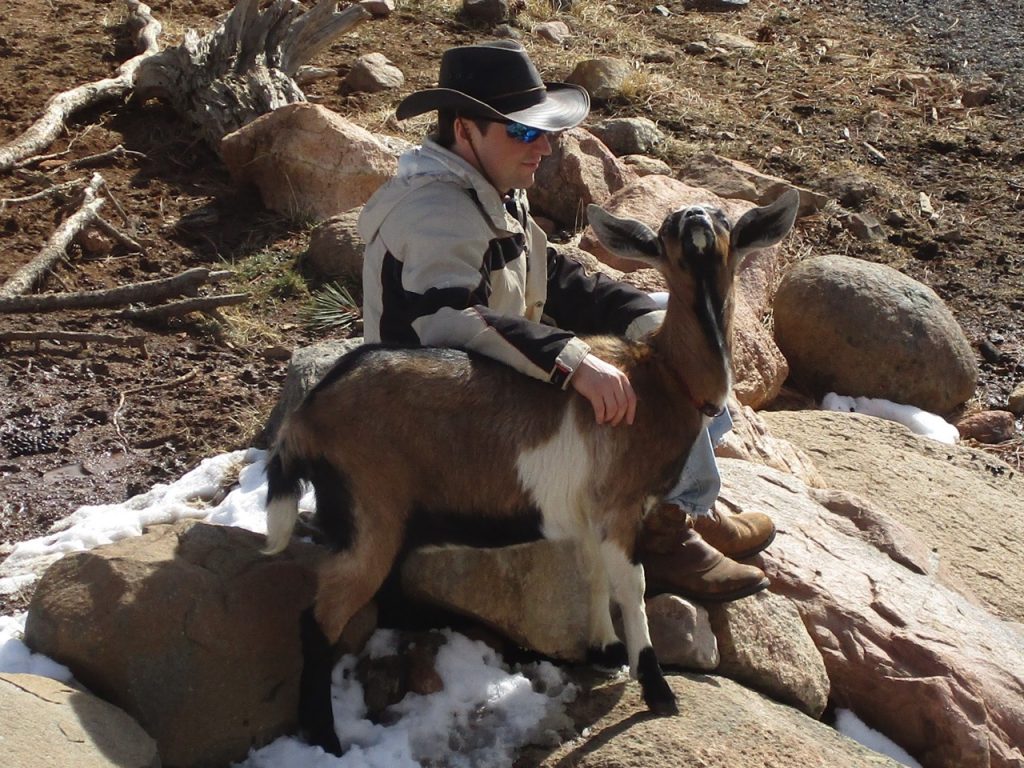 Once they finished Phil off, the girls went to work on the woodpile!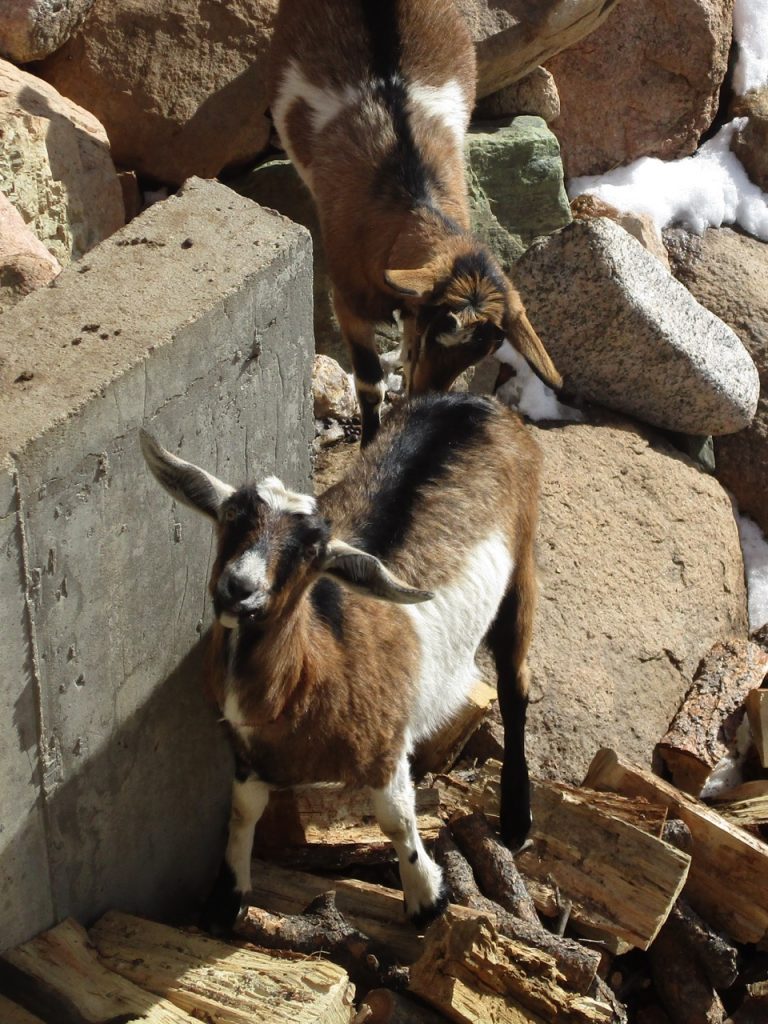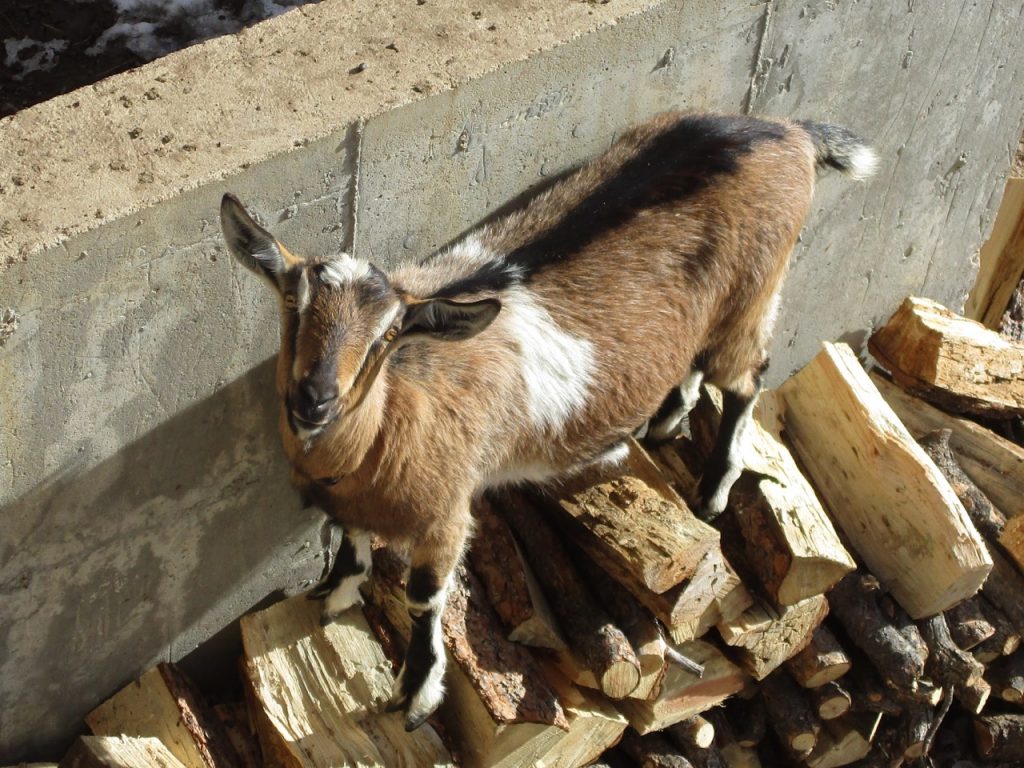 Sadie just wants a piece of cake.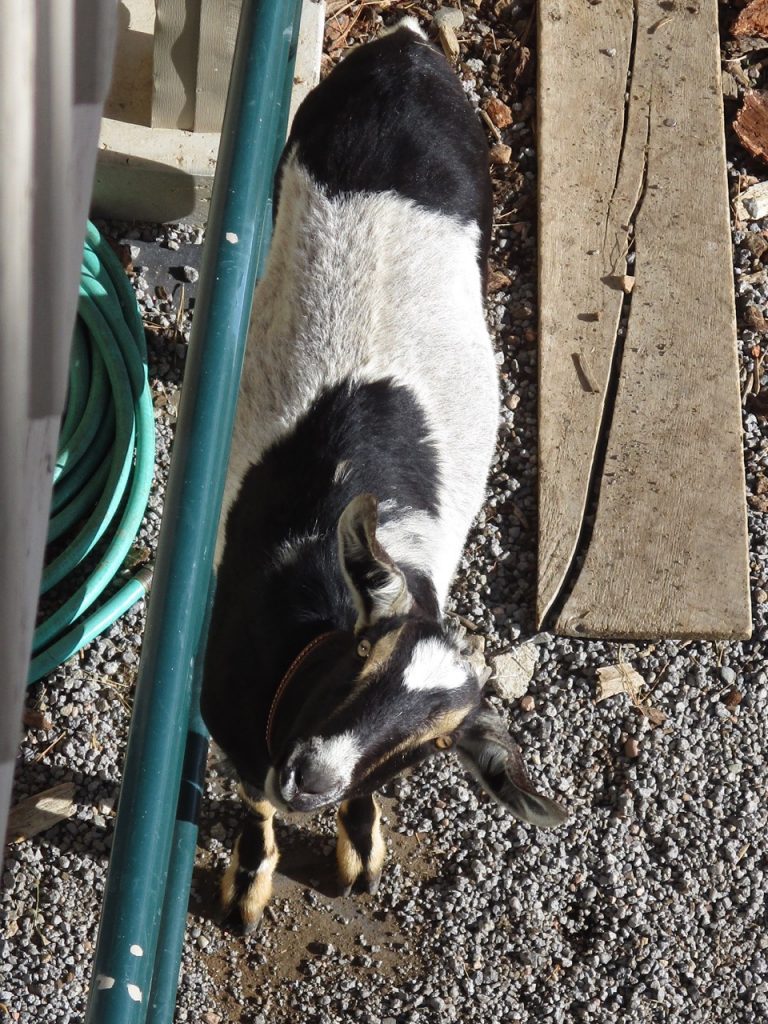 And TinCup is the wallflower.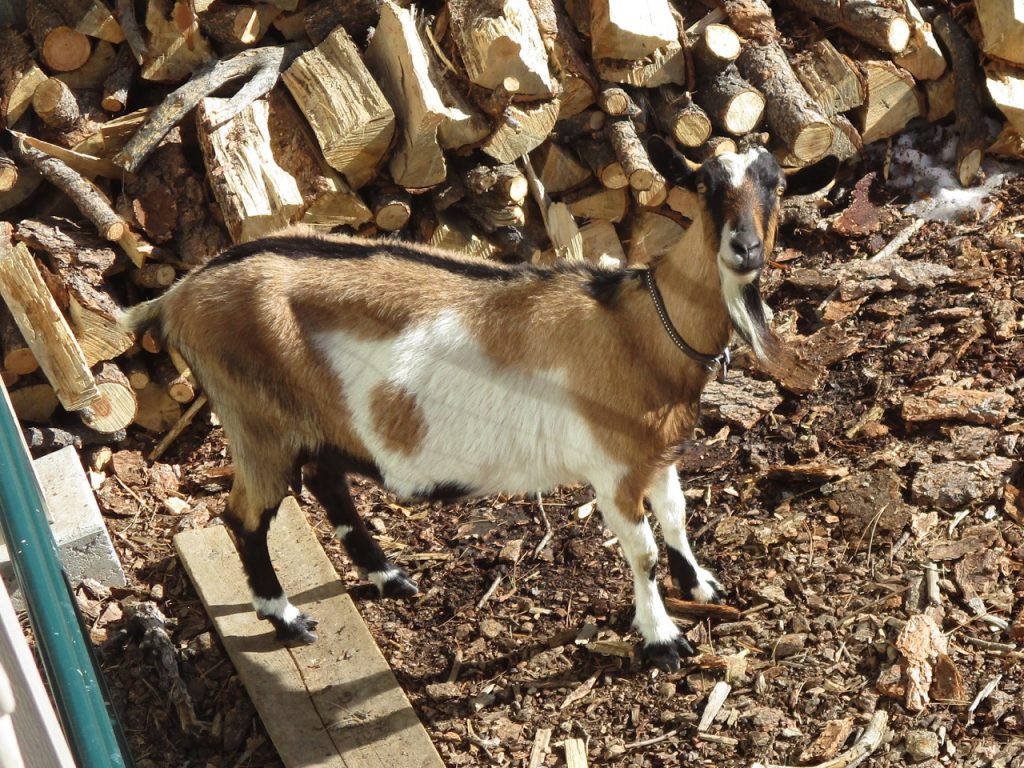 The ice settled back in after Phil's birthday and formed some amazing crystallizations on our porch!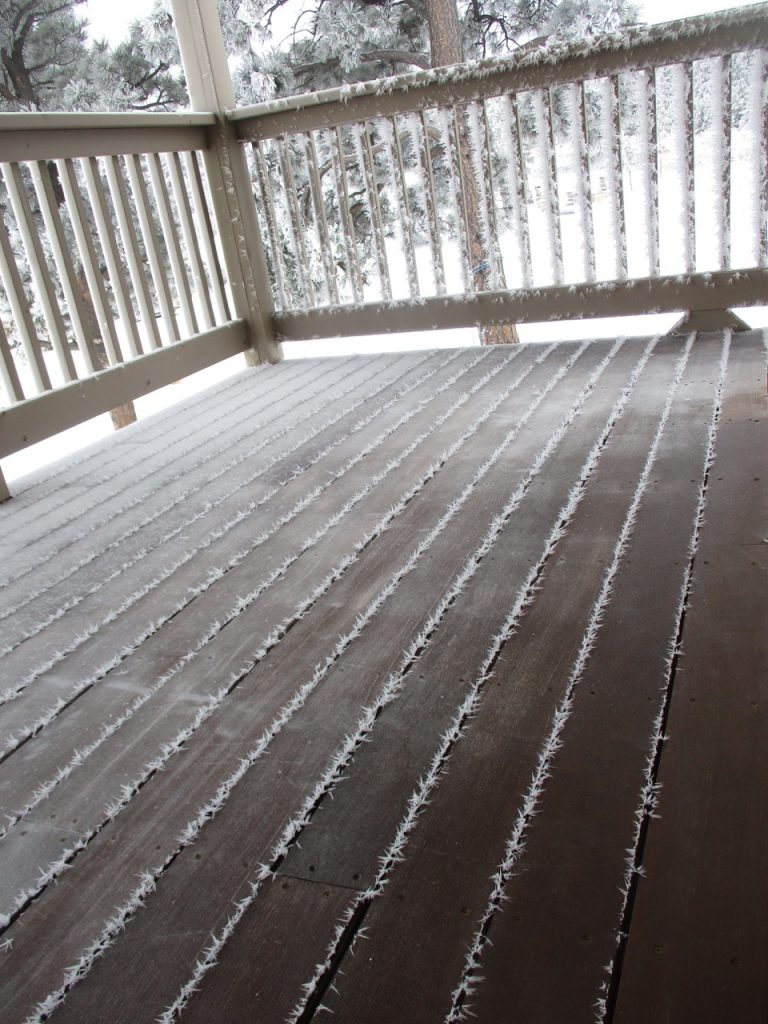 I love how the icicles grew up through the cracks.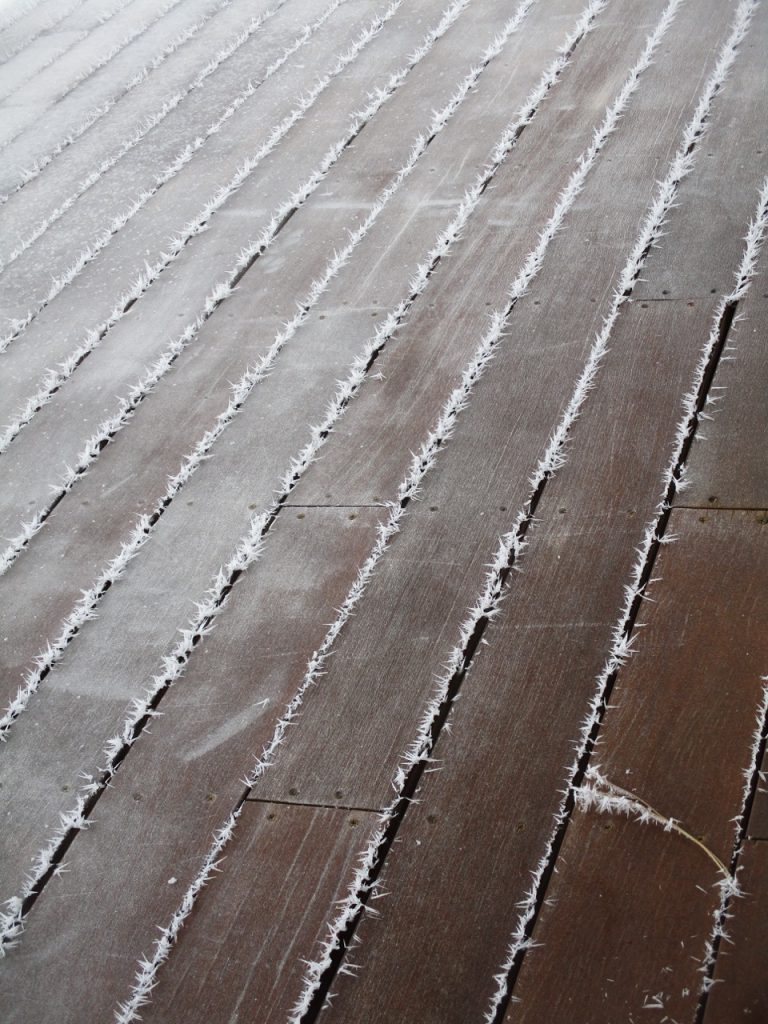 Our bannister grew some very impressive whiskers.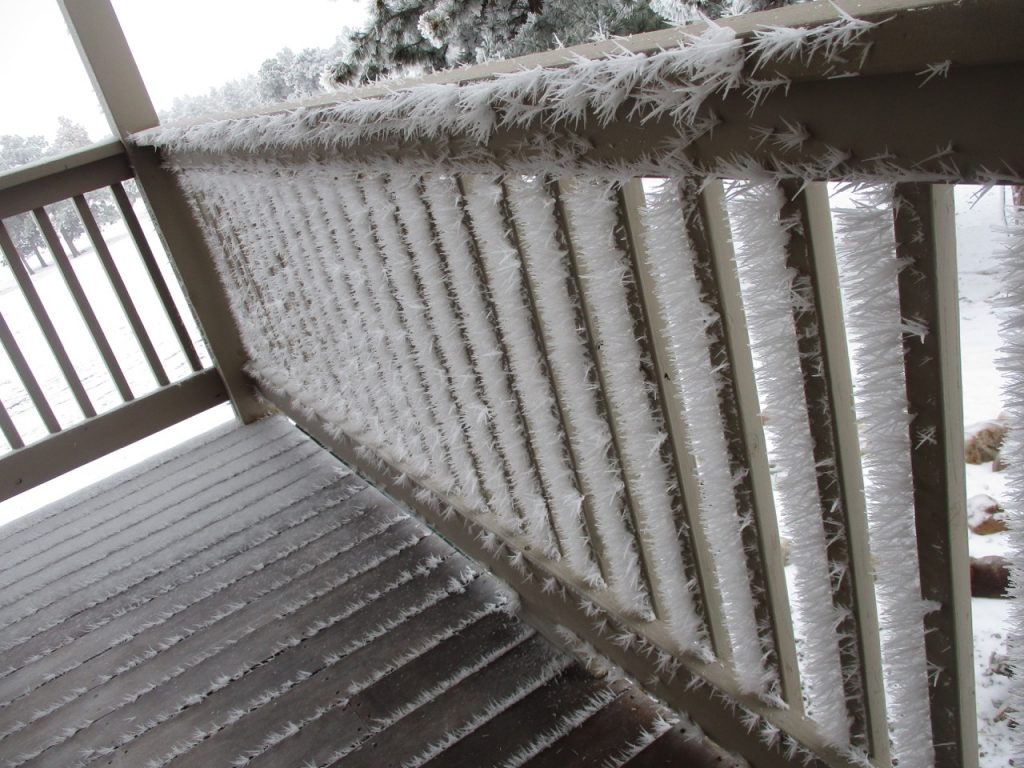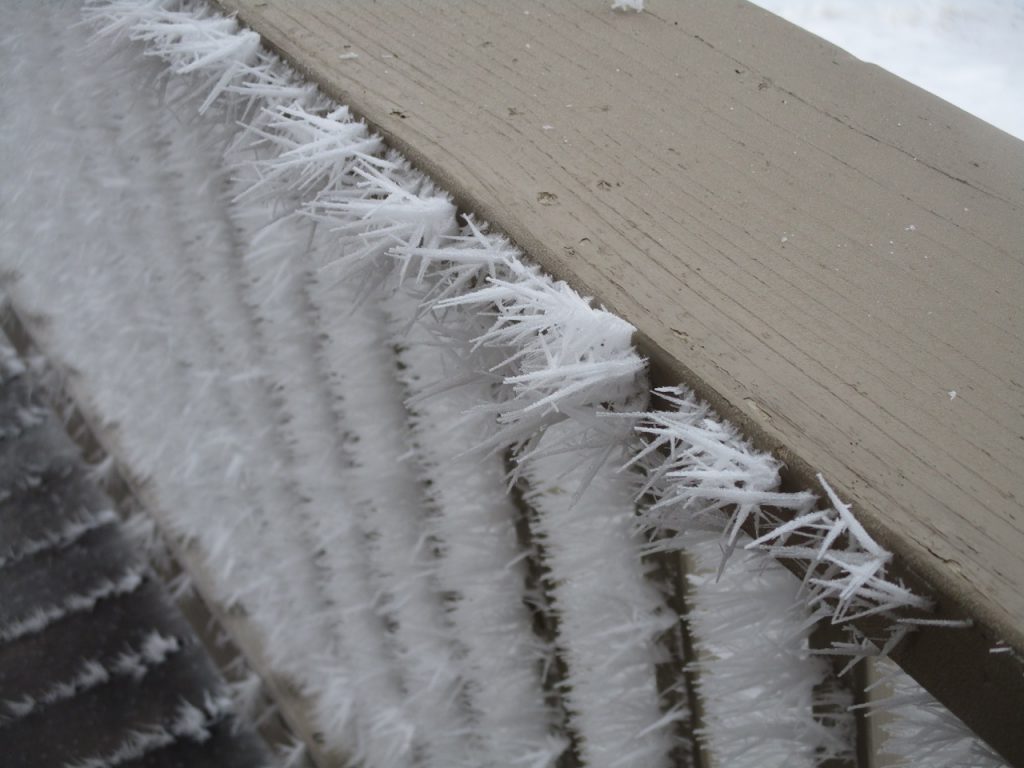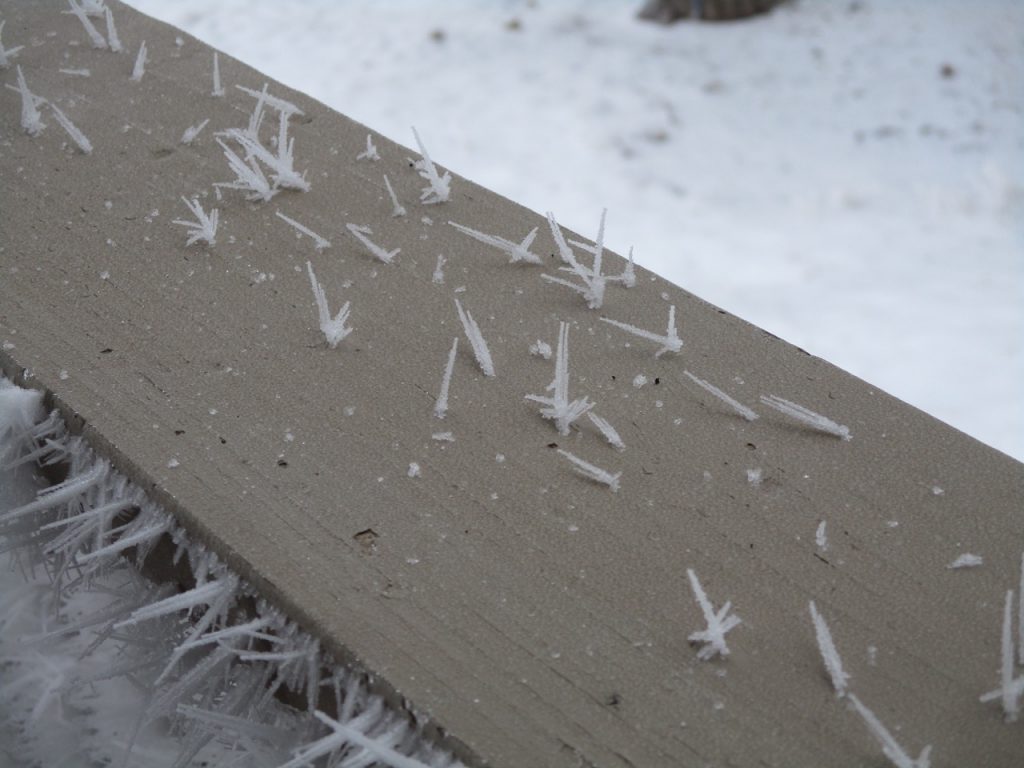 The tin goats got a little extra decoration for their horns.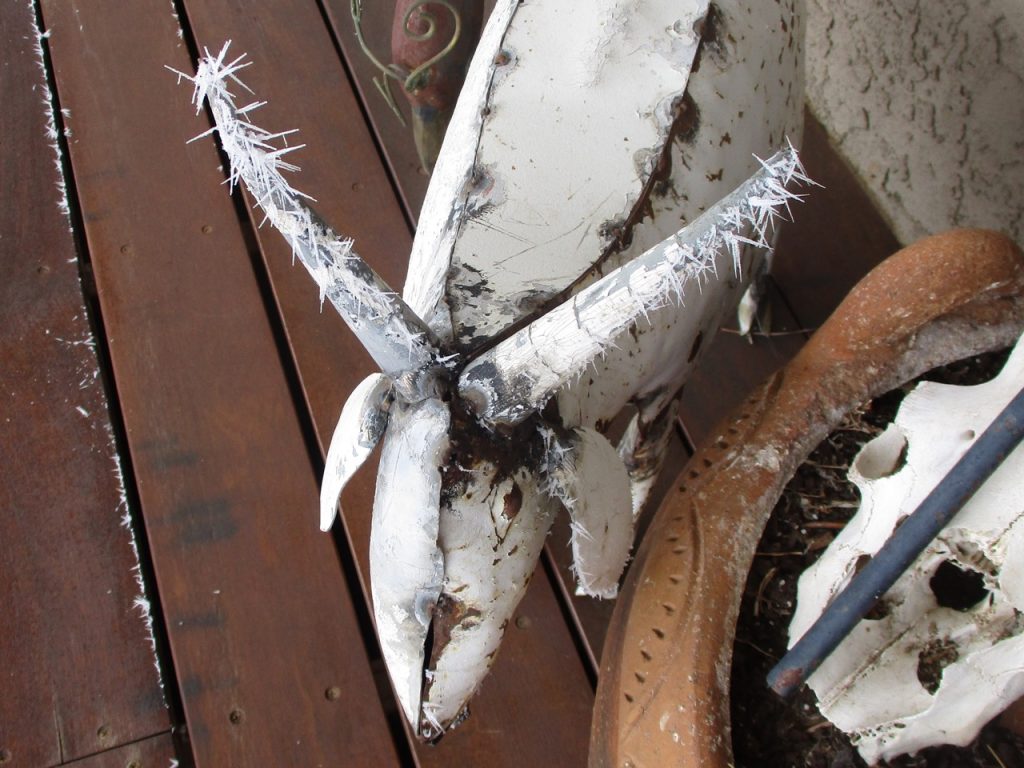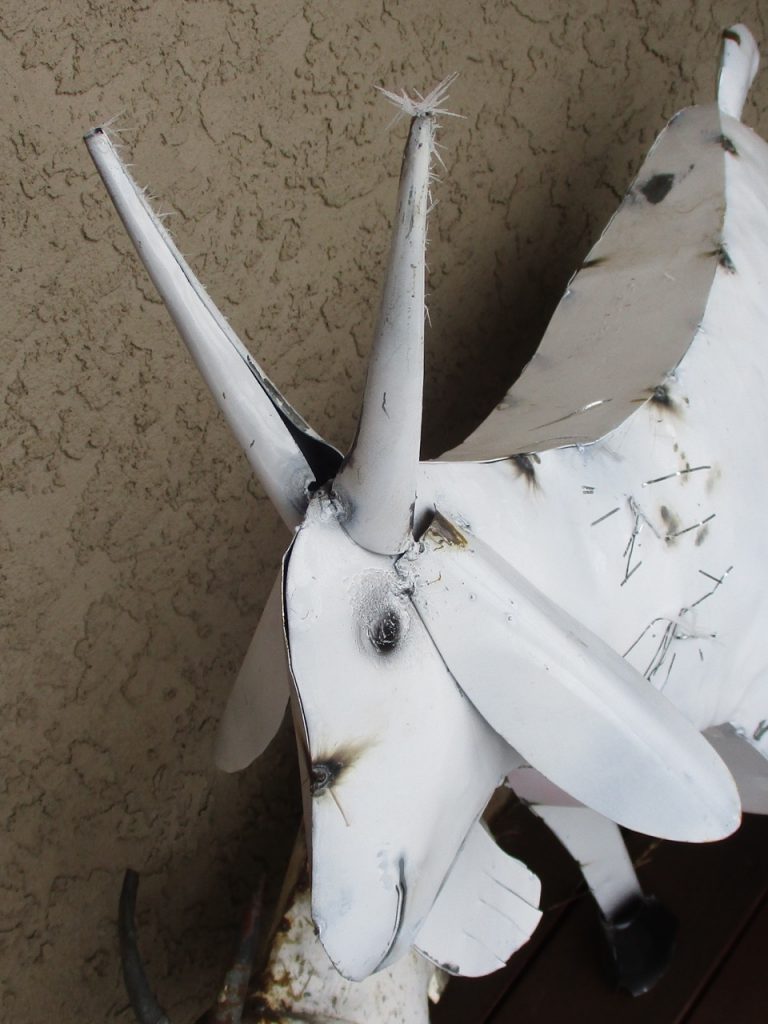 The real goats got no such adornment. "When is this weather going to end? And where is our breakfast??"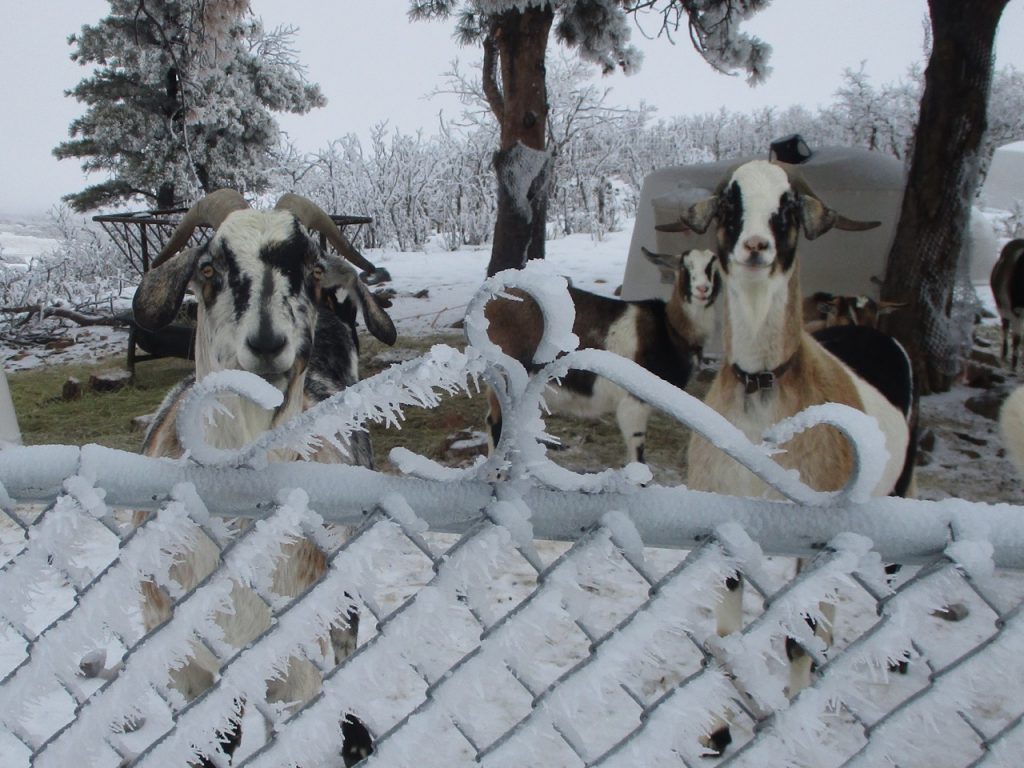 A few days later a fine mist rolled down from the mountain and coated everything it touched in a layer of solid ice. It looked like someone had driven a zamboni around our yard! It was so slick I could not walk from the hay barn to the goat pen. After slipping a few times on level ground, I went right back inside and dug out my snowshoes with the metal claws on the bottom. The goats stayed in their sheds. They could barely walk on the frozen surface. The horses fared better. They were heavy enough for their hooves to punch down through the ice and give them some traction.
I heard a lot of stories afterward from friends and neighbors who had tried driving out in that weather and ended up in ditches. Our mail lady had to crack open our subdivision's shared mailbox with a sledgehammer. Then she fell and slid underneath her car and couldn't get out. Her husband tried to rescue her and ended up falling three times. She was eventually able to pull herself out by grabbing the running board and climbing up the side of the vehicle. Thankfully everyone was unscathed. I stayed home and only ventured outside to feed animals and bring in firewood.
Near the end of the second day, snow began to fall and by evening Phil and I were able to go sledding down the hill behind our house. The hill is long and it looks steep, but it's not actually very good for sledding and we've rarely been able to get up much speed. This time was different! With the hill coated in solid ice with two inches of new snow on top we got some exhilarating rides! Next morning the temperature rose and the ice melted. No more good sledding, but it sure was fun for the one night it lasted!
February ended on a high note with a 1980's theme party hosted by my veterinarian friend. It was only for the ladies so unfortunately Phil couldn't attend, but I have to say I was mighty proud of my costume! I went as David Bowie's Goblin King from the movie Labyrinth.  I think I'll recycle this one for the State Fair in September and dress a baby goat in a red and white striped onesie.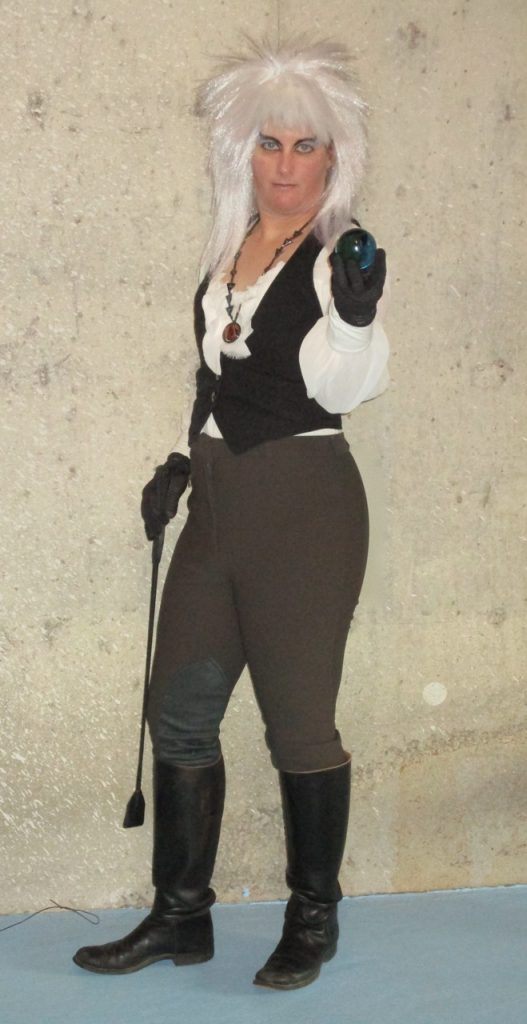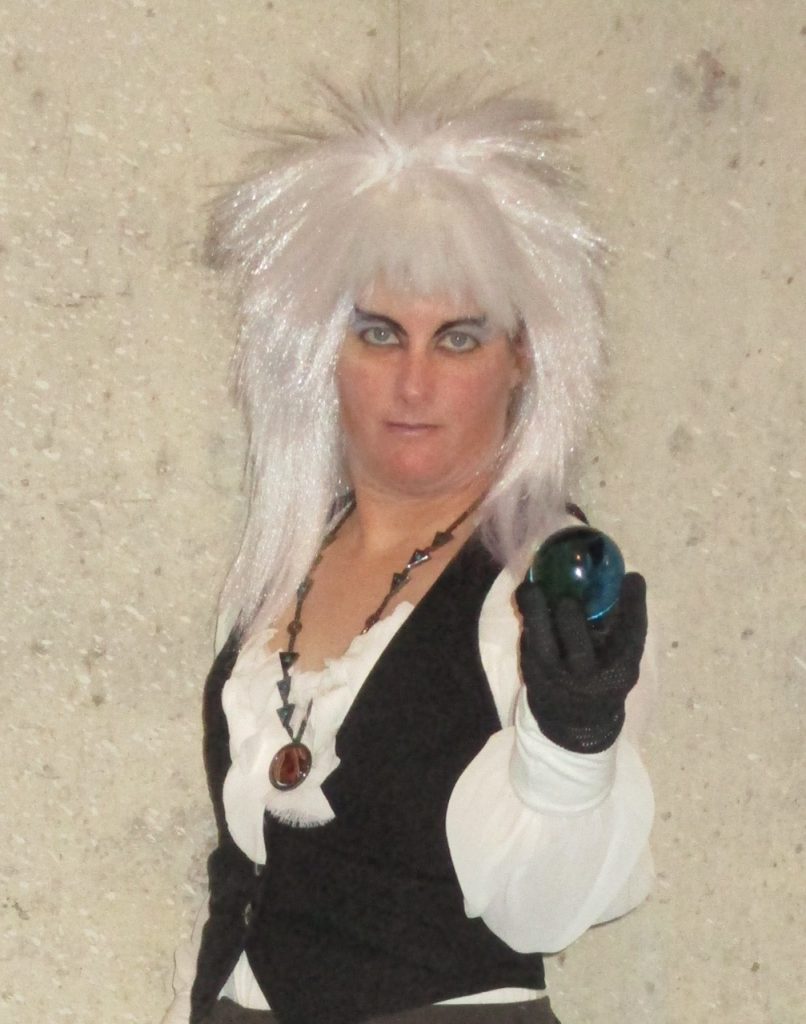 The original: